The latest news on COVID 19 developments in Canada for Wednesday, April 7, 2021 – The Record (New Westminster)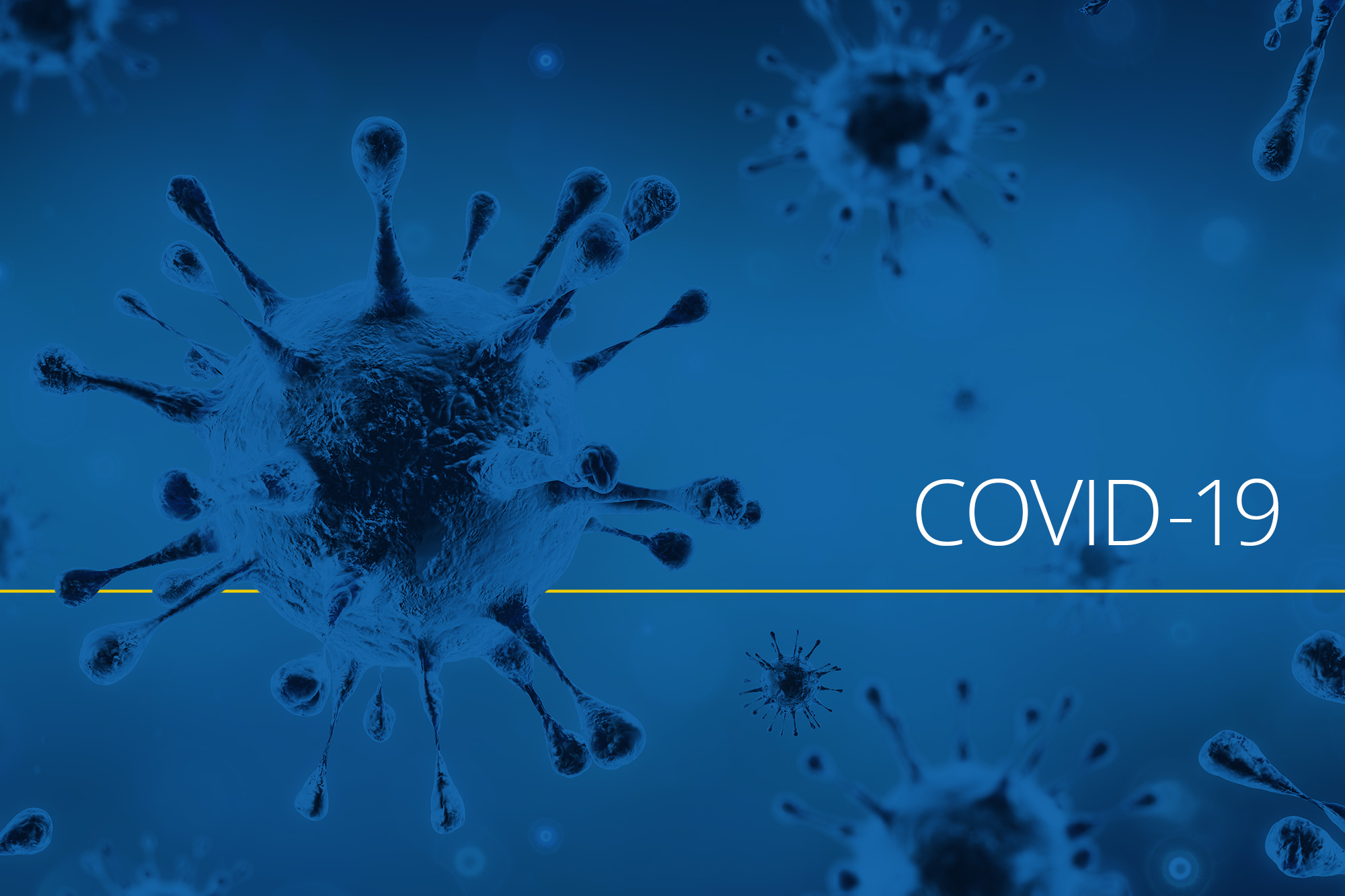 The latest news on COVID-19 developments in Canada (all times Eastern):
10:40 a.m.
The National Advisory Committee on Immunization says it is standing by its emergency recommendation to extend the delivery of second doses of COVID-19 vaccines up to four months.
The panel's "rapid" response recommendation a month ago was followed by further research on the vaccines.
NACI's experts say they still believe that extending the time to give a second dose will bring protection to Canadians more quickly.
The panel says it expects the administration of second doses won't end up taking as long as four months based on Canada's expected vaccine supply.
—
10:35 a.m.
Ontario reports 3,215 new cases of COVID-19 and 17 more deaths linked to the virus.
Health Minister Christine Elliott says there are 1,095 new cases in Toronto, 596 in Peel Region, and 342 in York Region.
She also says there are 225 new cases in Ottawa and 187 in Durham Region.
Ontario says a record 104,382 doses of a COVID-19 vaccine were administered in the province since Tuesday's update.
—
8 a.m.
A new stay-at-home order will be issued in Ontario to try and control a third wave of the COVID-19 pandemic, sources tell The Canadian Press.
Premier Doug Ford is expected to make the announcement at an afternoon news conference.
Sources say the order will take effect at 12:01 a.m. Thursday morning and last for four weeks.
Only stores selling essential goods will remain open during the four-week period.
—
This report by The Canadian Press was first published April 7, 2021.
The Canadian Press
Cranbrook, B.C. seniors frustrated after Canada Posts stops delivering mail to care home – Global News
Residents of a Cranbrook, B.C. seniors' home say they're frustrated by delays receiving their mail due to what may be one or more unvaccinated Canada Post workers.
On Oct. 25, residents of Joseph Creek Village, a home operated by Golden Life Management, received a letter stating the lack of delivery is "based on the PHO mandate of all visitors being vaccinated."
It's been two weeks since resident Gus Meshwa received a letter and he said he's "not very happy."
"All of a sudden they want to cut it off," he said, adding that he's not sure why the mail stopped coming.
"We're trying to fight it a little bit in order to get service back … It's very inconvenient."
Public health officials in B.C. have mandated that all visitors to seniors' homes across the province be fully-immunized against COVID-19, with the exception of residents who are ineligible.
According to the Oct. 25 letter shared with Global News, Golden Life Management has tried working with Canada Post to resolve the delays, "but Canada Post has been unwilling to make compromises or work with GLM Management Team to find an appropriate solution."
The letter says Canada Post has informed Golden Life that it will not be delivering mail Joseph Creek Village, but residents can pick up their mail at the local post office, or fill out a form so someone else can do it on their behalf.
It's problem for residents like Meshwa, who uses a wheelchair, and said "family can't always come and help when you need them."

5:01


Impact of COVID-19 on long-term care homes in B.C.



Golden Life has now involved the local member of Parliament in the stalemate, according to a statement to Global News.
"Canada Post has declined to deliver mail to various locations as they are unable to meet the Provincial Health Order," wrote company vice-president Celeste Mullin.
"Golden Life is working with our local MP and Canada Post to find a solution that ensures residents of Long Term Care and Assisted Living continue receiving postal services."
In its own statement, Canada Post did not address claims about an unvaccinated postal worker.
"We have looked into this situation and can confirm that we are in contact with our customer to resolve this issue and have offered them an alternate temporary solution for them to receive their mail," wrote spokesperson Nicole Lecompte.
"We continue to look for a permanent solution for mail delivery. We apologize to our customer and thank them for their understanding as we work to resolve this matter during these difficult times."

2:08


B.C. government criticized for pace of COVID-19 booster shots for seniors



Ninety-year-old resident Evelyn Roussy said she's frustrated by the lack of service.
"I'd like to see the delivery restored. The post office boxes are here. They're just sitting there idle. Why were they installed in the first place if they weren't going to use them?" she asked.
"That's all we want, is our mail delivery."
Ida Aitzetmueller called it "just awful."
"Whatever happened to rain, sleet or snow, the mail comes through?" she wondered.
"We are all over 80 and 90, and now the winter is coming, and we should go to the main office to pick up our mail? It's just unreal."
Canada Post's main office in Cranbrook is about three kilometres from Joseph Creek Village.
Aitzetmueller said it's Canada Post's job, and Golden Life Management's job to work out a solution that doesn't place the onus to pick up on residents and their families.
"They should have a heart. Now we are old in wheelchairs and walkers and they expect us to go there? It's just not right."
She's worried about how "upsetting" it will be for residents if they don't receive any Christmas cards.
© 2021 Global News, a division of Corus Entertainment Inc.
Biden likely to head to COP26 without a final U.S. climate deal
President Joe Biden is expected to head to Europe without an agreement on measures to combat climate change as chances dimmed that deeply divided Democrats in Congress would agree on Wednesday on a broader spending deal.
Biden is expected to leave on Thursday for a meeting of G20 leaders in Rome and then the U.N. Climate Change Conference in Glasgow, Scotland. The Glasgow conference was expected to be a showcase for Biden to demonstrate U.S. efforts to tackle climate change and ask other countries to adopt similar measures.
The U.S. president was likely to delay his departure to Europe by a few hours as he was expected to attend the House Democratic Caucus meeting on Thursday morning, CNN and NBC News reported late on Wednesday, in what would likely be an attempt to secure the backing of progressive lawmakers for his agenda.
Biden's $1.5 trillion-$2 trillion spending plan aimed at curbing climate change and expanding the social safety net remained mired in intraparty squabbles on Wednesday, as did a linked $1 trillion infrastructure bill that also includes climate-related measures.
Time has simply run out for anything to be finalized before Biden leaves, a key Democrat indicated.
"I think a framework deal is likely in the next 24 to 36 hours," House of Representatives Democratic Conference Chairman Hakeem Jeffries told reporters after a meeting with Speaker Nancy Pelosi.
Others agreed it seemed unlikely there would be an agreement on Wednesday, and suggested fundamental issues, like how to pay for it, remain.
"I don't know," said Senator Bernie Sanders, an independent who caucuses with Democrats. "But I don't think so. I'm not quite clear in terms of the revenue package. Every sensible revenue option seems to be destroyed."
The White House sought earlier on Wednesday to portray it as still "realistic" that Biden's signature spending plan could get congressional support by Thursday, but conceded that he might need to depart for Europe without a final deal in hand.
"Of course he would like to head on this trip with a deal," White House spokeswoman Jen Psaki told reporters. She added, however, that world leaders are "looking at the president's commitment" on infrastructure and climate, not what is being passed in Congress.
"They're seeing we're on the verge of making a deal," she said.
Biden would need to sign any passed bill into law. He would not push back his trip substantially to advocate for it further, Psaki said earlier on Wednesday.
"There's some flexibility in the morning, but I'm not going to suggest he's going to delay his trip."
(Reporting by Jeff Mason and Jarrett Renshaw; additional reporting by Kanishka Singh; Editing by Heather Timmons, Alistair Bell, Peter Cooney and Lincoln Feast.)
Taiwan president confirms U.S. troops training soldiers on island – CNN
A small number of U.S. forces are in Taiwan to train with Taiwanese soldiers, President Tsai Ing-wen said in an interview with CNN, confirming the presence of U.S. troops on the self-governing island that China considers its own.
Tensions between Taiwan and China, which has not ruled out taking the island by force, have escalated in recent weeks as Beijing raises military and political pressure.
"We have a wide range of cooperation with the U.S. aiming at increasing our defence capability," Tsai told CNN in the interview aired on Thursday.
Asked how many U.S. service members are deployed in Taiwan, she said only that it was "not as many as people thought".
The confirmation comes as China is sharply increasing military pressure on Taiwan, including repeated missions by Chinese warplanes in Taiwan's air defence identification zone.
While several Taiwan and international media outlets including Reuters have previously reported such training with U.S. troops, official confirmation could further aggravate U.S.-China relations at a time when Beijing is carrying out muscular military exercises near Taiwan.
Asked about Tsai's comment, Taiwan Defence Minister Chiu Kuo-cheng told reporters Taiwan-U.S. military interactions were "quite a lot and quite frequent" and had been going on for a long time.
"During these exchanges, any topic can be discussed," he said.
However he added that Tsai did not say that U.S. forces are permanently based, or garrisoned, in Taiwan, in response to lawmaker questions that if they were then this could be a pretext for China to attack the island.
"There is no connection between personnel exchanges and the stationing of troops," Chiu said.
The United States withdrew its permanently based forces in Taiwan when it severed diplomatic ties with Taipei in favour of Beijing in 1979.
Taiwan does though send its F-16 pilots to be trained in the United States, at Luke Air Force Base in Arizona.
The United States, like most countries, has no formal diplomatic ties with Taiwan but is its most important international ally and main arms supplier.
Tsai has said Taiwan is an independent country and repeatedly vowed to defend its democracy and freedom.
Asked about reports on the U.S. troops in Taiwan, Chinese foreign ministry said earlier this month that the United States should cease military ties and arms sales to Taiwan to avoid damaging bilateral relations.
(Reporting By Ben Blanchard and Yimou Lee; Editing by William Mallard)