The latest news on COVID 19 developments in Canada for Wednesday, April 7, 2021 – The Record (New Westminster)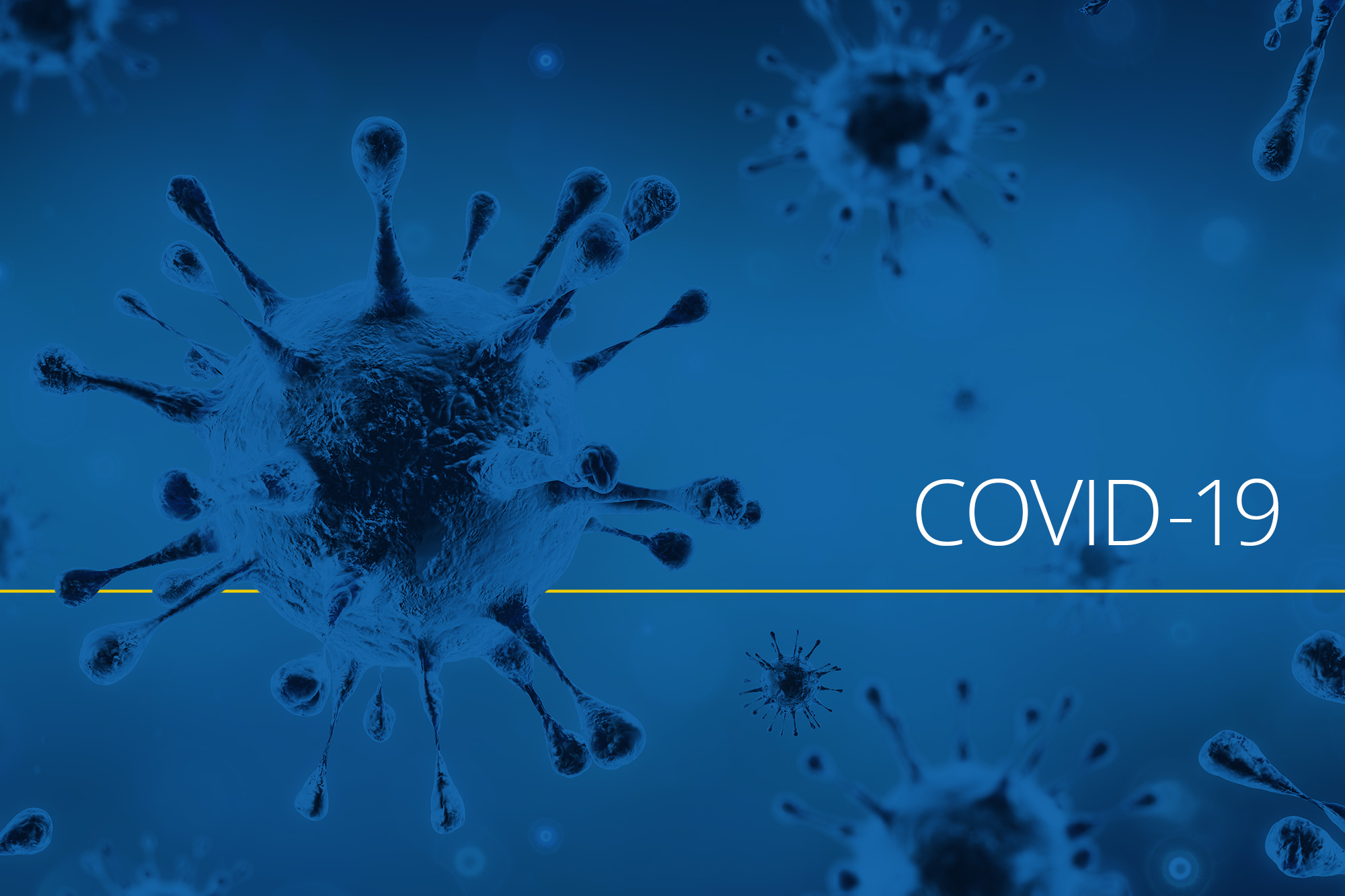 The latest news on COVID-19 developments in Canada (all times Eastern):
10:40 a.m.
The National Advisory Committee on Immunization says it is standing by its emergency recommendation to extend the delivery of second doses of COVID-19 vaccines up to four months.
The panel's "rapid" response recommendation a month ago was followed by further research on the vaccines.
NACI's experts say they still believe that extending the time to give a second dose will bring protection to Canadians more quickly.
The panel says it expects the administration of second doses won't end up taking as long as four months based on Canada's expected vaccine supply.
—
10:35 a.m.
Ontario reports 3,215 new cases of COVID-19 and 17 more deaths linked to the virus.
Health Minister Christine Elliott says there are 1,095 new cases in Toronto, 596 in Peel Region, and 342 in York Region.
She also says there are 225 new cases in Ottawa and 187 in Durham Region.
Ontario says a record 104,382 doses of a COVID-19 vaccine were administered in the province since Tuesday's update.
—
8 a.m.
A new stay-at-home order will be issued in Ontario to try and control a third wave of the COVID-19 pandemic, sources tell The Canadian Press.
Premier Doug Ford is expected to make the announcement at an afternoon news conference.
Sources say the order will take effect at 12:01 a.m. Thursday morning and last for four weeks.
Only stores selling essential goods will remain open during the four-week period.
—
This report by The Canadian Press was first published April 7, 2021.
The Canadian Press
Myanmar military sentences 19 to death, says anti-coup protests dwindling
(Reuters) – Nineteen people have been sentenced to death in Myanmar for killing an associate of an army captain, the military owned Myawaddy TV station said on Friday, the first such sentences announced in public since a Feb. 1 coup and crackdown on protesters.
The report said the killing took place on March 27 in the North Okkalapa district of Yangon, Myanmar's biggest city. Martial law has been declared in the district, allowing courts martial to pronounce sentences.
The military rulers who overthrew an elected government said on Friday that a protest campaign against its rule was dwindling because people wanted peace, and that it would hold elections within two years, the first timeframe it has given for a return to democracy.
Troops fired rifle grenades at anti-coup protesters on Friday in the town of Bago, near Yangon, witnesses and news reports said. At least 10 people were killed and their bodies piled up inside a pagoda, they said.
Myanmar Now news and Mawkun, an online news magazine, said at least 20 people were killed and many wounded. It was not possible to get a precise toll because troops had cordoned off the area near the pagoda, they said.
Junta spokesman Brigadier General Zaw Min Tun told a news conference in the capital, Naypyitaw, that the country was returning to normal and government ministries and banks would resume full operations soon.
More than 600 people have been killed by security forces cracking down on protests against the coup, according to an activist group. The country has ground to a standstill because of the protests and widespread strikes against military rule.
"The reason of reducing protests is due to cooperation of people who want peace, which we value," Zaw Min Tun said. "We request people to cooperate with security forces and help them."
He said the military had recorded 248 deaths and he denied that automatic weapons had been used. Sixteen policemen had also been killed, he said.
The Assistance Association for Political Prisoners (AAPP) activist group has said 614 people, including 48 children, had been killed by security forces since the coup, as of Thursday evening. More than 2,800 were in detention, it said.
"We are humbled by their courage and dignity," a group of 18 ambassadors in Myanmar said of the protesters in a joint statement.
"We stand together to support the hopes and aspirations of all those who believe in a free, just, peaceful and democratic Myanmar. Violence has to stop, all political detainees must be released and democracy must be restored."
The statement was signed by the ambassadors of the United States, Britain, the EU, Canada, Australia, New Zealand, South Korea, Switzerland and several other European nations.
"The suggestions from neighbouring countries and big countries and powerful people in politics, we respect them," Zaw Min Tun said. He also accused members of deposed leader Aung San Suu Kyi's National League for Democracy of arson and said the protest campaign was being financed by foreign money, but gave no details.
Suu Kyi and many of her party colleagues have been in custody since the coup.
Zaw Min Tun said reports that some members of the international community did not recognise the military government were "fake news".
"We are cooperating with foreign countries and working together with neighbouring countries," the spokesman said.
Ousted Myanmar lawmakers urged the United Nations Security Council on Friday to take action against the military.
"Our people are ready to pay any cost to get back their rights and freedom," said Zin Mar Aung, who has been appointed acting foreign minister for a group of ousted lawmakers. She urged Council members to apply both direct and indirect pressure on the junta.
"Myanmar stands at the brink of state failure, of state collapse," Richard Horsey, a senior adviser on Myanmar with the International Crisis Group, told the informal U.N. meeting, the first public discussion of Myanmar by council members.
The U.N. special envoy for Myanmar, Christine Schraner Burgener, had wanted to visit the country but said she has been rebuffed by the generals.
She said on Friday she had arrived in Bangkok, the capital of neighbouring Thailand.
"I regret that Tatmadaw answered me yesterday that they are not ready to receive me," Schraner Burgener said on Twitter, referring to the Myanmar military. "I am ready for dialogue. Violence never leads to peaceful sustainable solutions."
(Reporting by Reuters Staff; Writing by Raju Gopalakrishnan and Grant McCool; Editing by Nick Macfie and Daniel Wallis)
Australia abandons COVID-19 vaccination targets after new advice on AstraZeneca shots
By Paulina Duran
SYDNEY (Reuters) – Australia has abandoned a goal to vaccinate nearly all of its 26 million population by the end of 2021 following advice that people under the age of 50 take Pfizer's COVID-19 vaccine rather than AstraZeneca's shot.
Australia, which had banked on the AstraZeneca vaccine for the majority of its shots, had no plans to set any new targets for completing its vaccination programme, Prime Minister Scott Morrison said in a Facebook post on Sunday afternoon.
"While we would like to see these doses completed before the end of the year, it is not possible to set such targets given the many uncertainties involved," Morrison said.
Authorities in Canberra changed their recommendation on Pfizer shots for under-50s on Thursday, after European regulators reiterated the possibility of links between the AstraZeneca shot and reports of rare cases of blood clots.
Australia, which raced to double its order of the Pfizer vaccine last week, had originally planned to have its entire population vaccinated by the end of October.
Australia's hardline response to the virus largely stopped community transmissions but the vaccination rollout has become a hot political topic – and a source of friction between Morrison and state and territory leaders – after the country vaccinated only a fraction of its four million target by the end of March.
About 1.16 million COVID-19 doses have now been administered, Morrison added, noting the speed of Australia's vaccination programme was in line with other peer nations, including Germany and France, and ahead of Canada and Japan.
Australia began vaccinations much later than some other nations, partly because of its low number of infections, which stand at just under 29,400, with 909 deaths, since the pandemic began.
(GRAPHIC – Global COVID tracker: https://graphics.reuters.com/world-coronavirus-tracker-and-maps/)
(Reporting by Paulina Duran; Editing by Lincoln Feast.)
HSBC and Huawei CFO reach agreement on document publication linked to extradition case
HONG KONG (Reuters) – HSBC and Huawei Technologies' Chief Financial Officer Meng Wanzhou have reached an agreement in a dispute about the publication of documents relating to U.S. fraud allegations against her, their lawyers told a Hong Kong court.
The judge, Linda Chan, made court orders along the lines of the agreement, she said on Monday. The orders were, however, not immediately available.
The legal dispute reached the Hong Kong court last month after a British judge in February blocked the release of internal HSBC documents relating to the fraud allegations against Meng.
Meng, who has been under house arrest in Canada since being detained at Vancouver airport in 2018, is facing charges of bank fraud in the United States for allegedly misleading HSBC about Huawei dealings in Iran, causing the bank to violate U.S. sanctions.
Meng, who says she is innocent, was seeking the publication of documents relating to her ongoing efforts to battle extradition from Canada to the U.S.
Responding to Reuters' request for comment on Monday, a Huawei spokesman and an HSBC spokeswoman said they had reached an agreement, but did not provide any further details.
(Reporting by Alun John in Hong Kong and David Kirton in Shenzhen; Editing by Sumeet Chatterjee and Ana Nicolaci da Costa)