The latest news on COVID-19 developments in Canada for Wednesday, March 31 – The Record (New Westminster)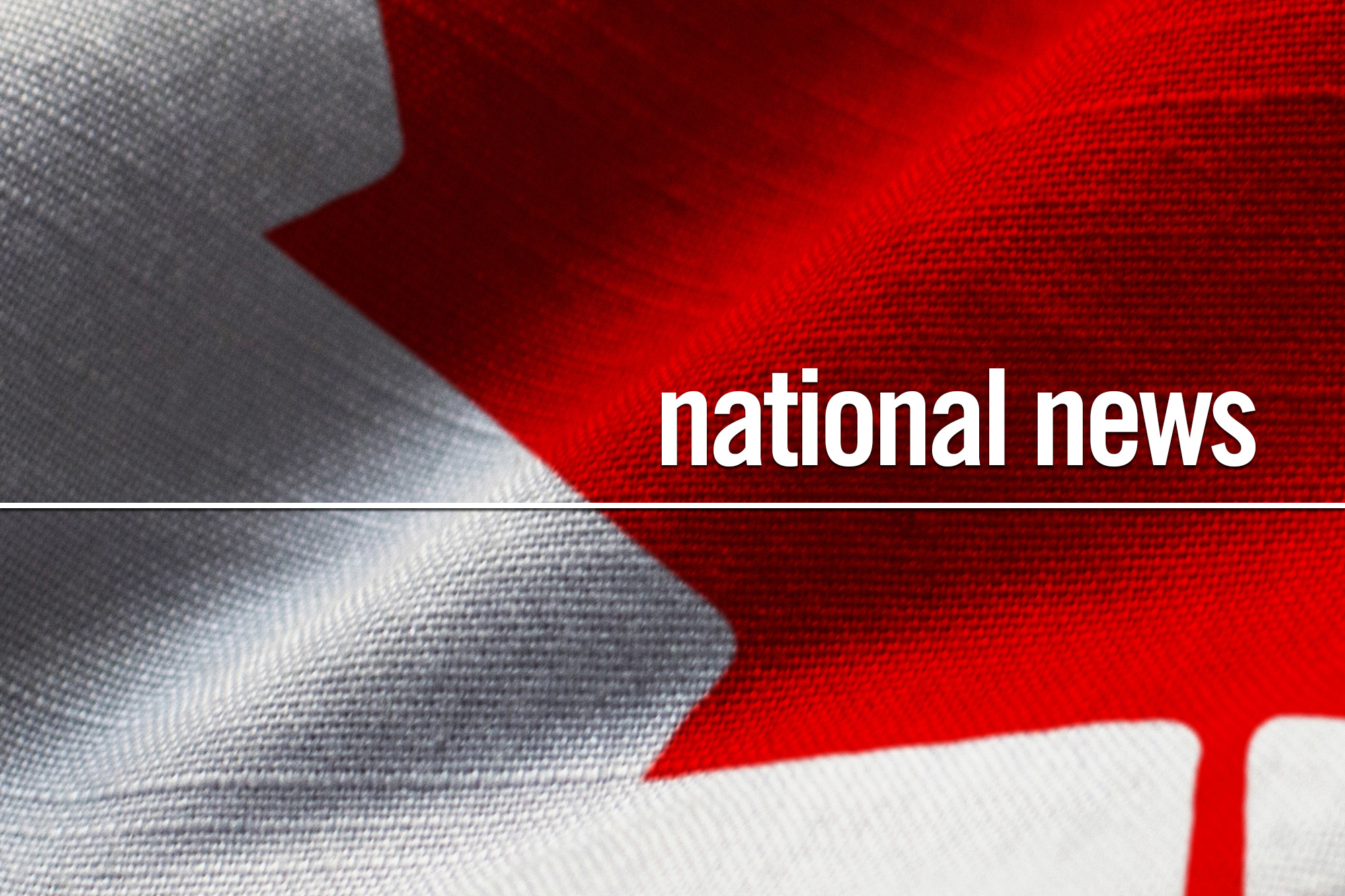 The latest news on COVID-19 developments in Canada (all times Eastern):
1:45 p.m.
Nova Scotia is reporting two new cases of COVID-19 related to travel outside Atlantic Canada.
Health officials are also saying that a previously reported case involves the U.K. variant of the virus.
The person infected with the variant had travelled outside Canada.
Nova Scotia has 23 active reported cases — and the number of mutations now stands at 18 U.K. variant cases and 10 South African variant cases.
—
1:25 p.m.
Newfoundland and Labrador is reporting one new case of COVID-19 today.
Health officials say the case involves a woman in her 40s.
The province is also reporting two more recoveries, bringing the number of active reported infections to three.
Newfoundland and Labrador has reported a total of 1,019 COVID-19 cases.
—
11:20 a.m.
Ontario's premier says new public health measures might be announced tomorrow.
Doug Ford says residents shouldn't gather over the Easter weekend as the third wave of infections sends more people to Ontario hospitals.
Data from Critical Care Services Ontario says there are more critically ill COVID-19 patients in intensive care units than at any point in the pandemic.
A daily report counted 421 patients as of midnight.
—
11:15 a.m.
Quebec is reporting 1,025 new cases of COVID-19 today and nine more deaths attributed to the novel coronavirus.
Health officials say hospitalizations dropped by two, to 485, and 120 people were in intensive care, a drop of six.
The province says over 42,000 vaccine doses were administered in the past 24 hours, for a total of 1,349,326.
—
11:10 a.m.
Pfizer Canada says it will be asking Health Canada to amend the authorization for its COVID-19 vaccine to extend to children between 12 and 15 years old.
The Pfizer-BioNTech vaccine has already been approved for people as young as 16.
The initial clinical trials didn't include younger adolescents, but a follow-up trial in 2,260 kids 12 to 15 in the U.S. has been running since the fall.
The company released preliminary data from that trial Wednesday, saying none of the kids who got the vaccine developed a COVID-19 infection, compared to 18 infections among the kids who were given a placebo.
—
10:40 a.m.
Ontario is reporting 2,333 new cases of COVID-19 and 15 more deaths linked to the virus.
Health Minister Christine Elliott says there are 785 new cases in Toronto, 433 in Peel Region, and 222 in York Region.
She also says there are 153 new cases in Hamilton, 124 in Ottawa and 120 in Durham Region.
Nearly 90,000 doses of a COVID-19 vaccine were administered in Ontario since Tuesday's report.
—
This report by The Canadian Press was first published March 31, 2021.
The Canadian Press
Novavax CFO Greg Covino to step down
(Reuters) – Novavax Inc said on Tuesday Greg Covino is stepping down as the chief financial officer due to personal reasons and would become an executive adviser to the U.S. vaccine developer.
Chief Business Officer John Trizzino will serve as the finance chief in the interim, with a search underway for Covino's replacement.
The company also said it had brought in Troy Morgan as its chief compliance officer from EMD Serono Inc, the biopharmaceutical arm of Germany's Merck KGaA in the United States and Canada. It also promoted Chief Scientist Gale Smith to senior vice president.
Novavax earlier on Tuesday said it had pushed back the timeline for hitting its production target of 150 million COVID-19 vaccine doses per month until the third quarter due to supply shortages.
The company could receive UK regulatory authorization for its COVID-19 vaccine as early as this month after releasing impressive UK trial data. It expects U.S. clearance as early as May.
(Reporting by Dania Nadeem and Praveen Paramasivam in Bengaluru; Editing by Devika Syamnath)
Air Canada shares close marginally lower after government takes equity stake
By Allison Lampert and Maiya Keidan
MONTREAL (Reuters) -Air Canada stock ended marginally lower in volatile trading on Tuesday on concerns that existing shareholdings would be diluted after the federal government took an equity stake in the carrier as part of C$5.9 billion ($4.7 billion) in aid.
Analysts and investors said Air Canada's decision to accept the bigger-than-expected aid package was the right decision for Canada's largest carrier as it tries to cope with the crippling downturn in air travel caused by the coronavirus pandemic.
"Definitely a positive development because it's giving them access to a very attractively priced backstop credit facility at very reasonable terms," said Catharine Sterritt, portfolio manager at CIBC Asset Management, a top shareholder.
The deal announced on Monday gives Ottawa a roughly 6% stake in the airline at a discount of 14%, which prompted several analysts to cut their price targets.
"We believe some investors could be negatively surprised by equity dilution and a repayable loan for refunds," Scotiabank's Konark Gupta wrote in a note, while reiterating a "sector perform" rating on the stock.
Air Canada shares opened more than 4% higher before sinking about 6.7% and closed down 0.44% at C$26.88 in Toronto.
"In spite of the dilution we see, we still see a path for this company to be worth in excess of at least C$40 when the COVID situation and the airline situation normalizes all a bit more," Paul Younes, an investment analyst at Letko Brosseau and Associates, which holds the stock, told Bloomberg TV.
Canada is wrestling with soaring COVID-19 cases driven by coronavirus variants and a comparatively slower vaccination rollout than in the United States, raising questions about the reopening of air travel.
"The bigger issue for AC and its investors is the timing around the vaccine rollout and eventual lifting of travel restrictions, as most markets that have reopened show strong pent-up demand," Raymond James analyst Savanthi Syth said in a note.
Prime Minister Justin Trudeau on Tuesday praised the deal with Air Canada as "good and fair."
The agreement – the largest individual coronavirus-related loan that Ottawa has arranged with a company – came after the airline industry criticized Trudeau's Liberal government for dawdling.
TD Securities analyst Tim James said the access to capital would prove to be insurance as opposed to necessary liquidity required to finance operations or capital expenditures in 2021 and beyond. He cut his target price on Air Canada to C$29 from C$31, while reaffirming a "hold" rating.
Air Canada would ease restrictions on future refunds for passengers, a key part of the government talks.
Canada's government also is engaged in aid talks with WestJet Airlines Ltd and Transat AT Inc.
($1 = 1.2589 Canadian dollars)
(Reporting by Allison Lampert in Montreal and Ankit Ajmera in Bengaluru; Additional reporting by David Ljunggren in Ottawa and Maiya Keidan in Toronto; Editing by Paul Simao and Peter Cooney)
Canada scraps export permits for drone technology to Turkey
OTTAWA (Reuters) – Canada on Monday scrapped export permits for drone technology to Turkey after concluding the equipment had been used by Azeri forces fighting Armenia in the enclave of Nagorno-Karabakh, said Foreign Minister Marc Garneau.
"This use was not consistent with Canadian foreign policy, nor end-use assurances given by Turkey," Garneau said in a statement, adding he had raised his concerns with Turkish Foreign Minister Mevlut Cavusoglu.
Canada had suspended the permits last October.
(Reporting by David Ljunggren)