The latest news on COVID-19 developments in Canada – Richmond News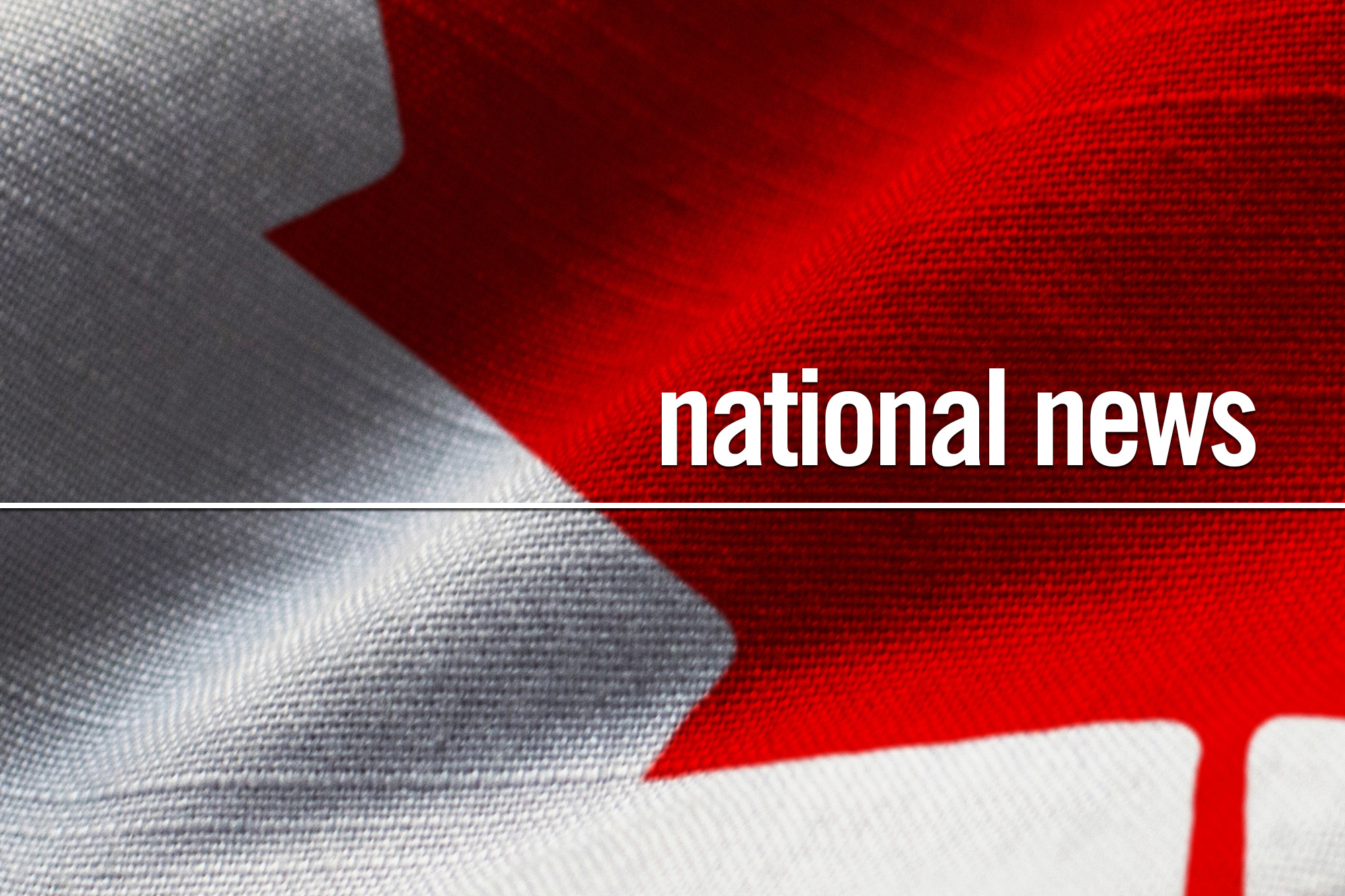 The latest news on COVID-19 developments in Canada (all times Eastern):
3 p.m.
Saskatchewan is reporting four new deaths and 264 new cases of COVID-19 today.
Two of those who died were people in their 50s in the Far North West region, while the other two were in their 80s — one in the Regina zone and the other in the province's southeast.
Saskatchewan's daily COVID-19 update says the province has 2,413 active infections.
It says the seven-day average of new cases in Saskatchewan is 226, or 18.4 new cases per 100,000 people.
—
2:40 p.m.
Manitoba is reporting the deaths of four people with COVID-19, including a man in his 40s and a woman in her 50s.
The province says in its daily COVID-19 update that 82 new cases of the virus have been identified.
The update says there are 259 people in hospital, 101 of whom have active COVID-19 and 158 who are no longer infectious but who still need active care.
It also notes a COVID-19 outbreak has been declared in the dialysis unit at St. Anthony's General Hospital in The Pas, in northwestern Manitoba.
—
2:20 p.m.
The Alberta government says it will allow limited school and team sports for children and teens to resume on Monday.
The province says in a news release that starting Feb. 8, children and youth will be allowed to take part in "lessons, practices and conditioning activities for indoor and outdoor team-based minor sports and athletics."
Late last month the province said children's sport and performance activities could resume Feb. 8 at off-site facilities, but that they had to relate to school activities, such as physical education classes.
At that time, Premier Jason Kenney said that some COVID-19 public health measures were being eased due to lower hospitalization numbers.
Today's announcement states participants must be 18 years old or younger, excluding coaches or trainers, and notes all games are still prohibited.
There's also a 10-person maximum, including coaches and trainers, and participants must maintain physical distancing from each other at all times.
—
1:25 p.m.
Health authorities in Newfoundland and Labrador are confirming three new cases of COVID-19 in the province today.
They say two of the infections are linked to travel, including a Quebecer who came to the province for work.
There are 17 active cases but no one in hospital, with 391 people deemed recovered.
Officials are advising against large gatherings ahead of Sunday's Super Bowl LV, asking people to keep to their close contacts and being mindful of the risks of holding gatherings of a maximum of 20 people, permitted under public health rules.
—
1 p.m.
New Brunswick is reporting two deaths attributed to COVID-19 and 12 new infections in the province.
Health authorities say the deaths are both in the Edmundston area and include a resident in their 80s at the Manoir Belle Vue, a nursing home, and a person in their 60s.
Of the 12 new cases, ten are in the Edmundston area, which remains under lockdown.
Eight people are in hospital, with two in intensive care.
The province has now reported 20 deaths since the beginning of the pandemic and 1,337 confirmed cases with 1,095 recoveries.
—
11:30 a.m.
There are no new cases of COVID-19 in Nova Scotia today, and provincial health officials say the number of active infections in the province has dropped by one to seven.
Premier Stephen McNeil says in a statement he's proud of Nova Scotians efforts to keep cases low and is telling them to remain vigilant as new measures easing restrictions don't go into effect until Monday.
Those new measures, in effect until March 7, include an increase in gathering limits to 150 people outdoors and to 50 per cent of an indoor venue's capacity to a maximum of 100 people.
Retail and fitness businesses will be able to welcome up to 75 per cent of their legal client capacity.
A total of 17,295 doses of COVID-19 vaccines have been administered in Nova Scotia, including 4,681 second doses.
—
11:15 a.m.
Quebec is reporting 1,204 new cases of COVID-19 and 27 further deaths attributed to the novel coronavirus, including nine in the previous 24 hours.
The province's Health Department is reporting 58 fewer patients in hospital for a total of 982, along with 159 patients requiring intensive care, a drop of nine.
The province administered 4,373 COVID-19 vaccine doses Friday for a total of 253,904.
Quebec has 268,977 confirmed infections and 9,999 deaths since the beginning of the pandemic, with 246,695 people considered recovered.
—
11 a.m.
Ontario is reporting 1,388 new cses of COVID-19 today along with 45 new associated deaths.
Virus-relatd hospitalizations in the province stand at 1,021, with 325 patients in intensive care and 228 on a ventilator.
Ontario Health Minister Christine Elliott says there are 455 new cases in Toronto, 288 in Peel and 131 in York Region.
Those regions are expected to be the last to reopen their economies under a provincial plan that's set to be announced early next week.
The Canadian Press has learned that Premier Doug Ford is set to reveal details on Monday, but a senior government source says four regions with low case counts may be able to start easing restrictions on businesses as early as Wednesday.
—
This report by The Canadian Press was first published Feb. 6, 2021.
The Canadian Press
Woman almost loses $580 after money order reported lost by Canada Post – CTV Toronto
TORONTO —
They're not used as commonly as they once were, but a money order is something you can buy at Canada Post that is supposed to be as good as cash.
The post office says it's a safe and secure way to send funds in the mail, but a Brampton woman says that when her money order got lost she was initially denied a refund.
Elizabeth Diehl said she appreciates Indigenous art and tries to support Canada's First Nations artists so she ordered six pairs of handmade moccasins as Christmas presents.
"I ordered them in November as they are always lovely to wear on a cold winter day," Diehl said.
When they arrived, Diehl sent a money order for $580 to the woman who made them in Weagamow First Nation in northern Ontario.
A money order is the preferred method of payment in the fly-in community.
"She relies on Canada Post money orders because they don't have active banks up there I believe," Diehl said.
One month after sending the money order, the person contacted Diehl to say she had never received it.
Canada Post said it would take 45 days to investigate so Diehl sent another money order to make sure the woman would receive her funds for the moccasins.
Canada Post eventually told Diehl the money order was lost in the mail, but that she would only get back fees she paid for the money order, not the $580 dollars.
A customer service agent with Canada Post told her "unfortunately, because insurance coverage was not purchased at the time of mailing, we are unable to provide any additional compensation."
Diehl said there was no mention of insurance coverage being needed when she purchased the money order.
When CTV News Toronto reached out to Canada Post, we were told insurance is not required for money orders and funds are guaranteed returned if a money order is lost and uncashed.
"We spoke to Ms. Diehl to let her know we are refunding her $580 money order as per our policies," a spokesperson told CTV news Toronto.
Diehl felt if she hadn't contacted CTV News Toronto she would not have received her refund.
Canada PM says U.S. very open to helping other nations with COVID-19 vaccines
By David Ljunggren
OTTAWA (Reuters) – The United States is "very open" to helping other countries procure COVID-19 vaccines and conversations about how to do so are continuing, Canadian Prime Minister Justin Trudeau said on Wednesday.
The United States will have enough COVID-19 vaccine for every adult by the end of May, President Joe Biden said on Tuesday. The initial goal had been end of July.
Canada's target is end-September and critics, who complain about the slow vaccine rollout so far, say Trudeau should ask the United States to permit shipments across the border.
Trudeau told reporters it was clear from his conversations with Biden that Washington understood the best way to combat COVID-19 was to do so worldwide.
"By stepping up on the COVAX facility internationally, by looking at how they can be helpful around the world, (they are) very open to helping out other countries and those conversations will continue," he said.
The COVAX program co-led by the World Health Organization is designed to ensure equitable vaccine distribution worldwide.
Mexican President Andres Manuel Lopez Obrador said on Tuesday he was hopeful the United States will be able to share COVID-19 vaccines.
Later on Wednesday, Canada's advisory panel on immunization recommended that to make the most of limited supplies, the gap between the first and second doses of the Pfizer Inc and Moderna Inc vaccines should be extended to four months, up from six weeks.
"Canada will be able to provide access to first doses of highly efficacious vaccines to more individuals earlier," the panel said on its website. The provinces of Alberta and British Columbia have already announced a four-month gap.
The six-week gap was already a deviation from the way the vaccines were tested. In clinical trials, two doses of the Pfizer vaccine were giving three weeks apart and the Moderna shots four weeks apart.
Canada has recorded a total of 22,045 COVID-19 deaths compared to some 513,000 in the United States.
A first batch of 500,000 vaccine doses from AstraZeneca Plc arrived on Wednesday. These had not been included in Ottawa's initial plan, Trudeau said, noting regulators were also examining other vaccines.
"We are very optimistic that we are going to be able to accelerate some of these time lines," he said.
(Reporting by David Ljunggren; Editing by Alistair Bell and Bill Berkrot)
Judge finds Toronto van attack killer guilty of murder – CBC.ca
A judge has declared that the man responsible for Toronto's deadly van attack in 2018 is guilty of 10 counts of first-degree murder and 16 counts of attempted murder.
In rendering her decision, which was broadcast on YouTube Wednesday morning, Justice Anne Molloy said Alek Minassian's rampage was "the act of a reasoning mind," and noted that the 28 year old has "no remorse for it and no empathy for his victims."
"He freely chose the option that was morally wrong, knowing what the consequences would be for himself, and for everybody else," Molloy said in her decision. "It does not matter that he does not have remorse, nor empathize with the victims.
"Lack of empathy for the suffering of victims, even an incapacity to empathize for whatever reason, does not constitute a defence."
The man had pleaded not guilty at the judge-alone trial, which was held virtually at the Ontario Superior Court of Justice because of the COVID-19 pandemic.
In Canada, a first-degree murder conviction carries an automatic life sentence without the possibility of parole for 25 years.
Justice rejected defence's autism argument
Defence lawyer Boris Bytensky said in his closing arguments that his client's autism disorder left him without the ability to develop empathy, arguing that his client had no idea how horrific his actions were to his victims, his family and the community.
Molloy outright rejected that notion in her decision, which you can read in full at the bottom of this story.
"He considered the impact it would have on his family, and deliberately set those thoughts aside, ignoring them, because he did not want them to deter him from achieving this important goal," she said, noting that he had been fantasizing about a crime like this for over a decade. "He was capable of understanding the impact it would have on his victims.
"He knew death would be irreversible. He knew their families would grieve."
WATCH | Remembering the victims of the Toronto van attack:
Elwood Delaney, who lost his 80-year-old grandmother Dorothy Sewell in the attack, told CBC News that watching the judge give her decision was extremely emotional for his family.
"I don't want to say happy, but we were relieved," he said.
"I've held a lot of anger towards him this whole entire time. Knowing that he's going to be locked up for a very long time … is a relief."
Delaney said his grandmother was one of Canada's biggest sports fans, and was a fervent follower of the Toronto Maple Leafs and Blue Jays.
"Every time I watch sports … I constantly think of her," he said. "I miss her a lot. We all do."
WATCH | Man remembers grandmother who was killed in Toronto attack:
Elwood Delaney, from Kamloops, B.C., lost his 80-year-old grandmother, Dorothy Sewell, in Toronto's deadly van attack in 2018. Speaking to CBC News on Wednesday after a judge declared the man responsible in the attack guilty, Delaney said he's relieved, adding that he's "held a lot of anger." He's now hoping he and other families can start to put the event behind them. 1:47
Crown lawyer praises everyday people at scene
Speaking outside the courthouse after the decision was read, Crown attorney Joe Callaghan lauded the actions of the first responders who attended the scene, and read off the names of everyone killed in the attack.
"In addition, a neighbourhood was attacked, leaving its residents fearful and traumatized," he said.
Callaghan also commended the actions of everyday people who were on the street that day, who tried to help victims who had been struck and comforted the dying.
"They demonstrated a remarkable level of selflessness and empathy, reflecting the true community spirit of this city," he said.
Cathy Riddell, who was badly injured in the attack, also told reporters outside the courthouse that she feels justice has been done.
"I probably will sleep tonight for the first time in a while," she said.
"He can spend the rest of his life in jail, because he deserves it … he took lives, and he didn't care."
WATCH | Family members, victim and Crown attorney react to judge's decision:
Victims and family members who lost loved ones spoke to the media outside the courthouse moments after a judge declared the man responsible for Toronto's deadly van attack guilty. Speakers included Cathy Riddell, who was severely injured in the 2018 attack, along with relatives of Anne Marie D'Amico, who was killed. Here's what they had to say. 3:01
Police say on the afternoon of April 23, 2018, the killer drove a rented van down Yonge Street near Finch Avenue, veering onto the busy sidewalk and hitting one person after another.
After a brief standoff with a police officer, he was arrested. His victims included Sewell, who was killed, and another woman who survived but had both of her legs amputated as a result of injuries suffered in the attack.
Molloy made sure to say the name and age of each of the victims in her decision. She also listed the serious, and in some cases life-changing injuries suffered by those who survived, including broken bones, bleeding on the brain and a collapsed lung.
The judge also said she would not be naming the killer in her decision and referred to him instead as "John Doe," noting that notoriety was a driving force in his crimes.
"I am acutely aware that all of this attention and media coverage is exactly what this man sought from the start," she said.
CBC News will continue to use his name, in some instances, for clarity.
Autism group relieved at verdict
In a statement issued Wednesday morning, the Ontario Autism Coalition said it was relieved at Molloy's decision, and said it was a "firm rejection" of the use of autism as a defence.
"Violent traits have no connection to autism; in fact, people on the autism spectrum are far more likely to be victims as opposed to perpetrators of violence," the statement reads.
"The court's decision makes it clear this was never a case of autism causing mass murder, but rather a case where someone who committed mass murder happened to have autism.
"An autism diagnosis does not predispose one to commit acts of violence."
The killer told police his rampage was a mission for the incel movement, an online subculture of so-called "involuntarily celibate" men who direct their misogynistic rage at women. But Molloy noted in her decision that he also made mention in interviews of making that connection purely to upgrade the notoriety of his actions.
Molloy said the killer has never shown any pleasure or sense of satisfaction to have killed or injured women, apart from the notoriety his crimes have brought to him.
"Accordingly, I agree with the assessors that [the killer's] story to the police about the attack being an 'incel rebellion' was a lie," the judge wrote.