The latest news on COVID-19 developments in Canada – Richmond News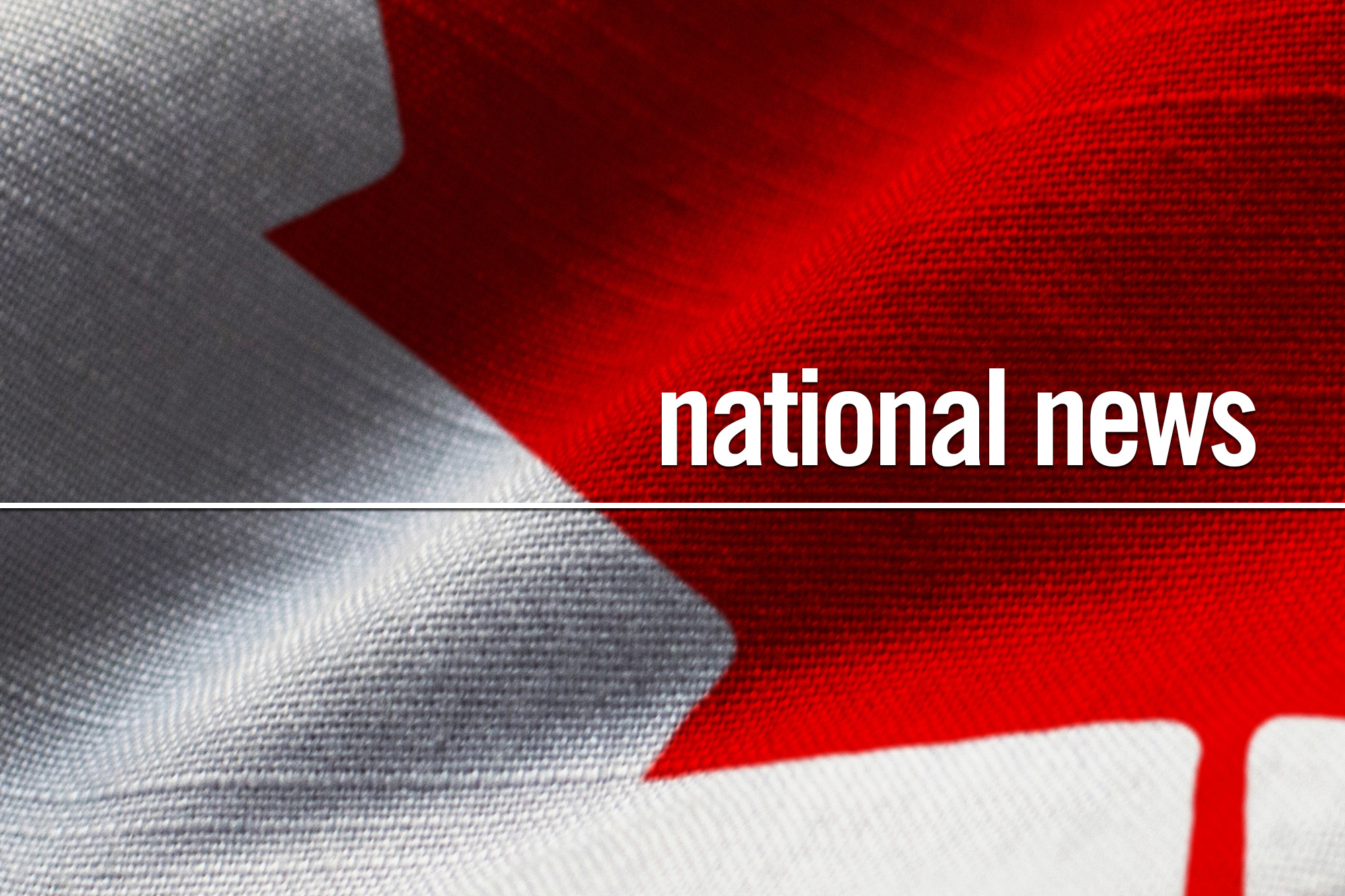 The latest news on COVID-19 developments in Canada (all times Eastern):
4:25 p.m.
Prince Edward Island is ushering in "circuit breaker measures" to interrupt the chain of transmission in the province as it reports six new cases of COVID-19.
The province's chief medical officer of health, Dr. Heather Morrison, says gatherings must be limited to the immediate household, plus a circle of 10 contacts.
Organized gatherings will be limited to 50 people, and wedding and funeral receptions are prohibited.
Sports games and tournaments must be cancelled, and in-person dining is barred.
—
2:50 p.m.
Saskatchewan is reporting five new COVID-19-related deaths today and 162 new cases.
All of the people who died were in their 80s or older, according to the province's daily pandemic update, and were in the Regina, Saskatoon and South East health zones.
The update says 1,548 cases are considered active in Saskatchewan, with 151 people in hospital.
It says 5,211 COVID-19 vaccine doses were administered in the province on Friday, for a total of 75,501 since immunizations began.
—
2:20 p.m.
Manitoba is reporting 88 new COVID-19 infections as of this morning, as well as four new virus-related deaths.
Officials say two of those who died were in their 80s and two were in their 90s.
All were from the Winnipeg health region.
The government says there are 1,208 active COVID-19 cases in Manitoba, with 189 people in hospital.
Manitoba has recorded 893 COVID-19 deaths since the beginning of the pandemic.
—
2 p.m.
Four new cases of COVID-19 are being reported in Nova Scotia today as stricter rules are ushered in to stop the spread of the virus.
Provincial health officials say three of the cases are in the Halifax region and are all close contacts of previously identified patients, while the fourth case in eastern Nova Scotia is related to travel outside Atlantic Canada.
The latest cases come as new measures to control the virus take effect in Halifax and some neighbouring municipalities.
Nova Scotia's chief medical officer Dr. Robert Strang says while the number of new cases is low, he remains concerned that some recent infections do not have an obvious origin.
—
12:20 p.m.
New Brunswick is reporting two new confirmed cases of COVID-19 today.
Health officials say the new infections are both in the Edmundston region and both patients are between the ages of 70 and 79.
New Brunswick currently has 41 active cases of the disease caused by the novel coronavirus, with one patient hospitalized in intensive care.
All areas of the province remain at the orange level of New Brunswick's pandemic response plan, which seeks to prevent the resurgence of transmission through a number of restrictions.
—
11:20 a.m.
Quebec is reporting 858 new COVID-19 cases and 13 deaths attributed to the novel coronavirus, including five deaths in the past 24 hours.
The Health Department reported 599 hospitalizations today, a drop of 21 patients. There are also seven fewer people requiring intensive care, bringing the total to 112.
Quebec administered 15,902 doses of COVID-19 vaccine on Friday for a total of 418,399.
The latest numbers come one year after the first case of COVID-19 was declared in Quebec.
The province has reported 287,003 confirmed infections and 10,385 deaths since the pandemic began.
—
11 a.m.
Ontario's COVID-19 case count is nearing the 300,000 mark.
The province reported 1,185 new infections today for a total of 299,754 since the onset of the pandemic.
Ontario also reported 16 new virus-related deaths over the past 24 hours.
Health Minister Christine Elliott says Toronto saw 331 new cases in the past 24 hours, nearby Peel Region recorded 220 and York Region logged 119.
Hospitalizations in the province declined by three to 680, with 276 patients in intensive care and 182 on a ventilator.
—
This report by The Canadian Press was first published Feb. 27, 2021
The Canadian Press
Citi promotes Gutiérrez-Orrantia to head EMEA banking
Citigroup has promoted Ignacio Gutiérrez-Orrantia, one of its most senior bankers in Madrid, to lead its banking, capital markets and advisory (BCMA) franchise for Europe, the Middle East and Africa, a memo seen by Reuters shows.
Gutiérrez-Orrantia, 49, has been at Citi for 17 years and will replace Philip Drury, who is moving to San Francisco to lead the bank's global technology and communications advisory unit.
Gutiérrez-Orrantia will join Citi's EMEA operating committee and BCMA senior leadership committees globally while also becoming the senior manager responsible for BCMA for the bank's UK legal entities.
The Bilbao native most recently led BCMA for Iberia, the Netherlands, the Nordic region and Switzerland and was also BCMA chairman for continental Europe.
In his new role he will report to Citi's co-heads of investment banking, Manolo Falco and Tyler Dickson, as well as EMEA CEO David Livingstone.
(Reporting by Pamela Barbaglia; editing by Jason Neely)
Calgary Stampede to proceed with limited events
The Calgary Stampede, an annual rodeo, exhibition and festival that is also Canada's biggest and booziest party, will go ahead this year after being pulled in 2020 due to the pandemic, though it will not look and feel the same, an event organizer told CBC Radio.
"It won't be your typical Stampede … it's not the experience that you had in years past," Kristina Barnes, communications manager with the Calgary Stampede, told a CBC Radio programme on Friday.
She said organizers were still deciding whether to include rodeo or the grandstand show in this year's version.
Known as "the greatest outdoor show on earth," the Stampede draws tourists from around the world for its rodeo and chuckwagon races, but much of the action happens away from official venues at parties hosted by oil and gas companies.
"The Safest and Greatest Outdoor Show on Earth is what we're going to call it this year," Barnes said, adding the organizers are working directly with Alberta Health to ensure Stampede experiences stay "within the guidelines" that may be in effect in July.
The event is scheduled to take place between July 9-18, according to the Calgary Stampede website.
Last month, Alberta Premier Jason Kenney told reporters the Calgary Stampede can probably go ahead this year as Alberta's coronavirus vaccination campaign accelerates.
Barnes and the office of the Alberta premier were not available for immediate comment.
The cancellation of the event last year was a crushing disappointment for Canada's oil capital.
The news comes as Alberta has been dealing with a punishing third wave of the pandemic, with the province having among the highest rate per capita of COVID-19 cases in the country. Data released on Friday showed the province had 1,433 new cases, compared with the seven-day average of 1,644.
(Reporting by Denny Thomas; Editing by Chris Reese)
U.S. trade chief pressured to lift duties on Canadian lumber
 As U.S. Trade Representative Katherine Tai prepares to meet her Canadian and Mexican counterparts on Monday to review progress in the new North American trade agreement, she is under pressure from home builders and lawmakers to cut U.S. tariffs on Canadian lumber.
Shortages of softwood lumber amid soaring U.S. housing demand and mill production curtailed by the COVID-19 pandemic have caused prices to triple in the past year, adding $36,000 to the average cost of a new single-family home, according to estimates by the National Association of Home Builders (NAHB).
Republican lawmakers have taken up the builders' cause, asking Tai during hearings in Congress last week to eliminate the 9% tariff on Canadian softwood lumber imports. Senator John Thune told Tai that high lumber costs were "having a tremendous impact on the ground" in his home state of South Dakota and putting homes out of reach for some working families.
The Trump administration initially imposed 20% duties in 2018 after the collapse of talks on a new quota arrangement, but reduced the level in December 2020.
"The Biden administration must address these unprecedented lumber and steel costs and broader supply-chain woes or risk undermining the economic recovery," said Stephen Sandherr, chief executive officer of the Associated General Contractors of America. "Without tariff relief and other measures, vital construction projects will fall behind schedule or be canceled."
On Friday, White House economic adviser Cecilia Rouse said the Biden administration was weighing concerns about commodity shortages and inflation as it reviews trade policy.
The tariffs are allowed under the U.S.-Mexico-Canada Agreement on trade, which permits duties to combat price dumping and unfair subsidies.
The U.S. Commerce Department has ruled that lumber from most Canadian provinces is unfairly subsidized because it is largely grown on public lands with cheap harvesting fees set by Ottawa. U.S. timber is mainly harvested from privately-owned land.
Tai said she would bring up the lumber issue with Canadian Trade Minister Mary Ng at the first meeting of the USMCA Free Trade Council, a minister-level body that oversees the trade deal.
WILLING PARTNER
But Tai told U.S. senators that despite higher prices, the fundamental dispute remains and there have been no talks on a new lumber quota arrangement.
"In order to have an agreement and in order to have a negotiation, you need to have a partner. And thus far, the Canadians have not expressed interest in engaging," Tai said.
Youmy Han, a spokeswoman for Canada's trade ministry, said the U.S. duties were "unjustified," and that Canadian Prime Minister Justin Trudeau has raised the issue with U.S. President Joe Biden.
"Our government believes a negotiated agreement is possible and in the best interests of both countries," Han said in an emailed statement to Reuters.
But builders are growing frustrated with a lack of high-level engagement with high-level Biden administration officials on the issue as they watch lumber prices rise.
"They are clearly still gathering facts, which is even more frustrating given that this issue has been going on since before the election, before the inaugural," said James Tobin, a vice president and top lobbyist at the NAHB.
(Reporting by David Lawder and Jarrett Renshaw in Washington and David Ljunggren in Ottawa; Writing by David Lawder; Editing by Paul Simao)