The latest news on COVID-19 developments in Canada – Richmond News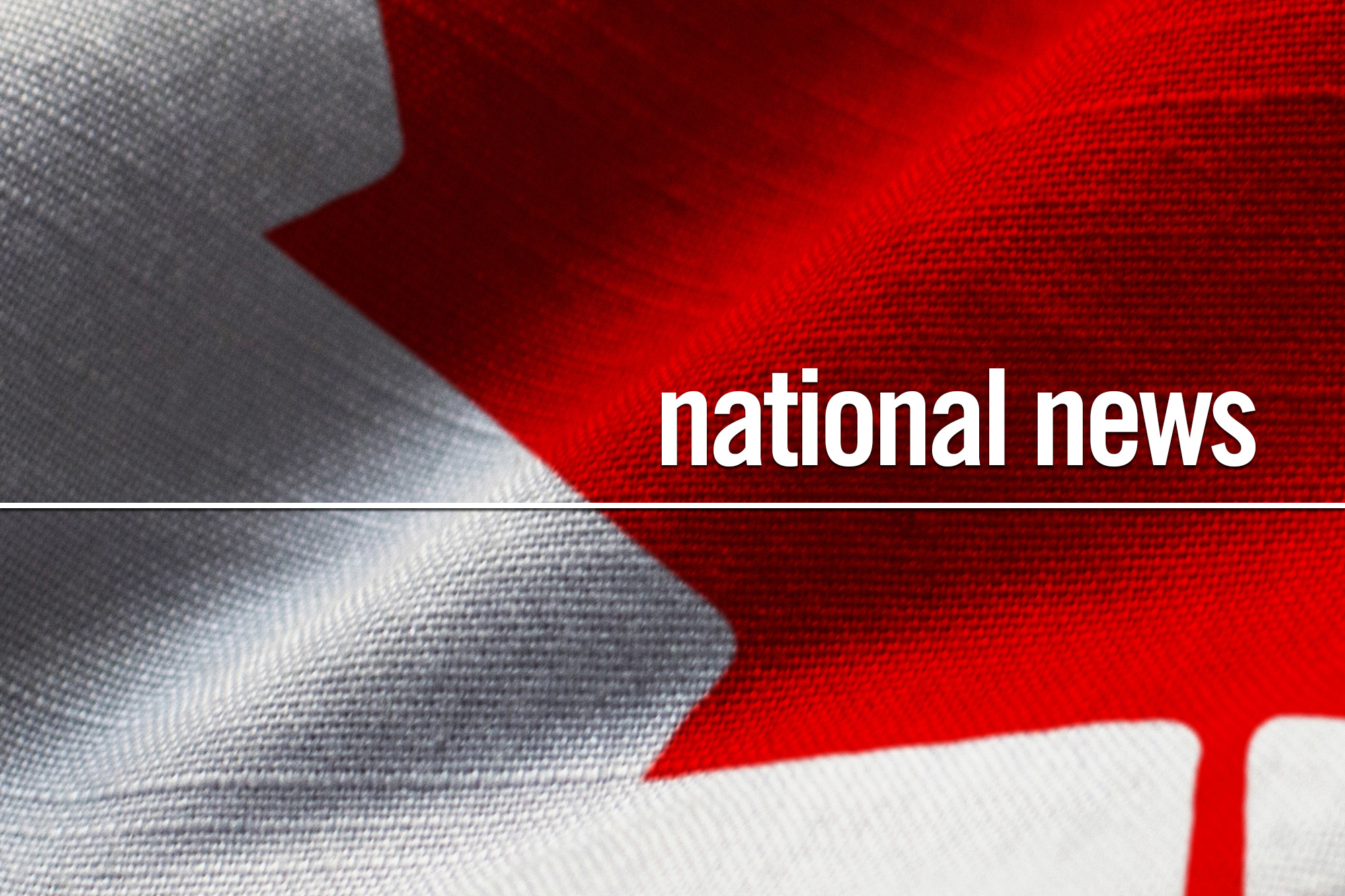 The latest news on COVID-19 developments in Canada (all times Eastern):
6:30 p.m.
COVID-19 continues to spread in an outbreak in Nunavut.
The territory says there are four new cases in Arviat, the only community where there are active cases.
Arviat, which has a population of about 2,800, has had 337 COVID-19 cases, 25 of which are currently active.
All schools and non-essential businesses in Arviat have been closed for months and travel has been restricted.
—
6 p.m.
Alberta's chief medical health officer says there are an estimated 300 new COVID-19 cases, but says firm information isn't available today due to a system upgrade.
Dr. Deena Hinshaw says on Twitter that the new cases include 54 that involve variants of concern.
Information was not available Sunday on the number of hospitalizations or new deaths.
Hinshaw says about 8,100 COVID-19 tests were completed in the previous 24 hours, and that the positivity rate was approximately four per cent.
She says the system upgrade work is nearly complete and that online updates will resume Monday.
—
4 p.m.
Health authorities on Prince Edward Island are reporting two new cases of COVID-19.
Officials say both involve men in their 20s who are now self-isolating.
One case is connected to a previously known diagnosis, and the other tested positive after he was at a public exposure site more than a week ago.
With 26 active reported cases, chief public health officer Dr. Heather Morrison says there are more active infections in the province now than at any other point in the pandemic.
—
3 p.m.
Saskatchewan is reporting two new deaths among people who tested positive for COVID-19, one of whom was under 20 years old.
The exact age of that person was not released, but the government's daily pandemic update says the patient was from Saskatchewan's North West zone.
The other person who died was in the 40-to-49 age group and was from the Far North West zone.
The province is reporting 116 new COVID-19 cases today.
The government says a shipment of 7,022 doses of Pfizer-BioNTech vaccine is expected to arrive Tuesday and will be divided between Saskatoon and Regina.
Another 7,020 doses of that vaccine are expected Wednesday and will go to North Battleford, Yorkton and Prince Albert.
—
2:45 p.m.
Public health officials in New Brunswick are reporting two new cases of COVID-19.
Authorities say one case is related to travel and the other is connected to a previously known infection.
Effective midnight tonight, officials are loosening public health restrictions across the entire province.
In the new provincewide "yellow" alert level, residents can expand their contacts from 10 to 15 people and team sports activities may resume.
—
2:10 p.m.
Manitoba health officials are reporting two new deaths of people with COVID-19.
The province's daily pandemic update says both deaths were in the Winnipeg health region and are linked to outbreaks at care facilities.
The province says there were 56 new COVID-19 cases in Manitoba as of this morning.
—
1:20 p.m.
Newfoundland and Labrador health authorities are reporting one new case of COVID-19 today.
Officials say the person involved is a man between 20 and 39 years old, and his infection is related to international travel.
The province has now seen 10 consecutive days of single-digit case counts following an outbreak in St. Jon's last month.
Public health says there are 87 active reported COVID-19 cases in the province, including three people in intensive care.
—
1 p.m.
Nova Scotia health authorities are reporting two new cases of COVID-19.
Officials say one infection is travel-related, while the other is a close contact of a previously known case.
There are now 29 active reported COVID-19 infections in the province.
Authorities say two patients are in hospital and one is in intensive care.
—
11:10 a.m.
Quebec is reporting 707 new cases of COVID-19 and seven new deaths linked to the pandemic.
Two of the deaths occurred in the last 24 hours while the rest happened earlier.
Hospitalizations declined by nine to 592, with 107 people in intensive care, which is two fewer than a day prior.
The province administered 15,329 doses of vaccine on Saturday.
—
10:40 a.m.
Ontario is reporting 1,299 new cases of COVID-19 today and 15 more deaths linked to the virus.
Health Minister Christine Elliott says there are 329 new cases in Toronto, 192 in Peel Region, and 116 in York Region.
Today's data is based on 46,586 completed tests.
The province also says 30,192 doses of COVID-19 vaccine were administered since Saturday's update.
—
This report by The Canadian Press was first published March 7, 2021
The Canadian Press
Trudeau nominates first judge of colour to sit on Supreme Court
Prime Minister Justin Trudeau on Thursday made history by nominating the first judge of color to sit on the country's Supreme Court, which has only ever had white justices in its 146-year existence.
Mahmud Jamal, who has been a judge on Ontario's court of appeal since 2019, trained as a lawyer and appeared before the Supreme Court in 35 appeals addressing a range of civil, constitutional, criminal and regulatory issues.
"He'll be a valuable asset to the Supreme Court – and that's why, today, I'm announcing his historic nomination to our country's highest court," Trudeau said on Twitter.
Trudeau has frequently said there is a need to address systemic racism in Canada.
Jamal, born in Nairobi in 1967, emigrated with his family to Britain in 1969 where he said he was "taunted and harassed because of my name, religion, or the color of my skin."
In 1981 the family moved to Canada, where his "experiences exposed me to some of the challenges and aspirations of immigrants, religious minorities, and racialized persons," he said in a document submitted to support his candidacy.
Canada is a multicultural country, with more than 22% of the population comprised of minorities and another 5% aboriginal, according to the latest census.
"We know people are facing systemic discrimination, unconscious bias and anti-black racism every single day," Trudeau said last year.
Jamal will replace Justice Rosalie Abella, who is due to retire from the nine-person court on July 1.
(Reporting by David Ljunggren in Ottawa; Editing by Matthew Lewis)
Donors pledge $1.5 billion for Venezuelan migrants, humanitarian crisis
More than 30 countries and two development banks on Thursday pledged more than $1.5 billion in grants and loans to aid Venezuelan migrants fleeing a humanitarian crisis, as well as their host countries and vulnerable people still in the country.
The $954 million in grants announced at a donors' conference hosted by Canada – which included pledges of $407 million from the United States and C$115 million Canadian dollars ($93.12 million) from Canada – exceeded the $653 million announced at a similar event last year.
But that fell short of the needs of countries hosting the more than 5.6 million Venezuelans who have left their country since 2015, as the once-prosperous nation's economy collapsed into a years-long hyperinflationary recession under socialist President Nicolas Maduro.
Most have resettled in developing countries in Latin America and the Caribbean who have themselves seen their budgets stretched thin due to the coronavirus pandemic.
"Does this cover all needs? Of course not," Filippo Grandi, the U.N. High Commissioner for Refugees, told reporters. "We will have to continue to encourage donors to support the response."
At the conference, Ecuadorean President Guillermo Lasso announced that the country – which hosts some 430,000 Venezuelans – would begin a new process to regularize migrants' status. That came after Colombia in February gave 10-year protected status to the 1.8 million Venezuelans it hosts.
Karina Gould, Canada's minister for international development, said the amount pledged showed donors were eager to support such efforts.
"There is that recognition on behalf of the global community that there needs to be support to ensure that that generosity can continue, and can actually deepen, in host countries," Gould said.
In addition, the World Bank and Inter-American Developmemt Bank pledged $600 million in loans to address the crisis, Gould said.
($1 = 1.2349 Canadian dollars)
(Reporting by Luc Cohen, Michelle Nichols and David Ljunggren; Editing by Cynthia Osterman and Aurora Ellis)
Ecuador to start new 'normalization process' for Venezuelan migrants
Ecuador will implement a new "normalization process" for the 430,000 Venezuelan migrants living in the South American country, President Guillermo Lasso said on Thursday, without providing further details of the plan.
Lasso's announcement, at a conference hosted by Canada intended to raise money to support the more than 5.6 million Venezuelans who have fled an economic crisis in the South American country, came after Colombia in February gave 10-year protected status to the nearly 2 million Venezuelans it hosts.
"I am pleased to announce the beginning of a new regularization process, which in order to be an effective, lasting and permanent policy should be complemented by strategies for economic integration and labor market access," Lasso said.
Ecuador in late 2019 launched a regularization process for Venezuelans who arrived before July of that year. That included two-year humanitarian visas meant to facilitate access to social services.
Lasso said Ecuador needed outside funding to continue caring for Venezuelan migrants, estimating that more than 100,000 additional migrants were expected to arrive before the end of the year.
"I call on our partners in the international community to be co-responsible and have solidarity with Venezuelan migrants and refugees, and with the countries that receive them," he said.
(Reporting by Luc Cohen; editing by Barbara Lewis)