The latest news on COVID-19 developments in Canada – The Tri-City News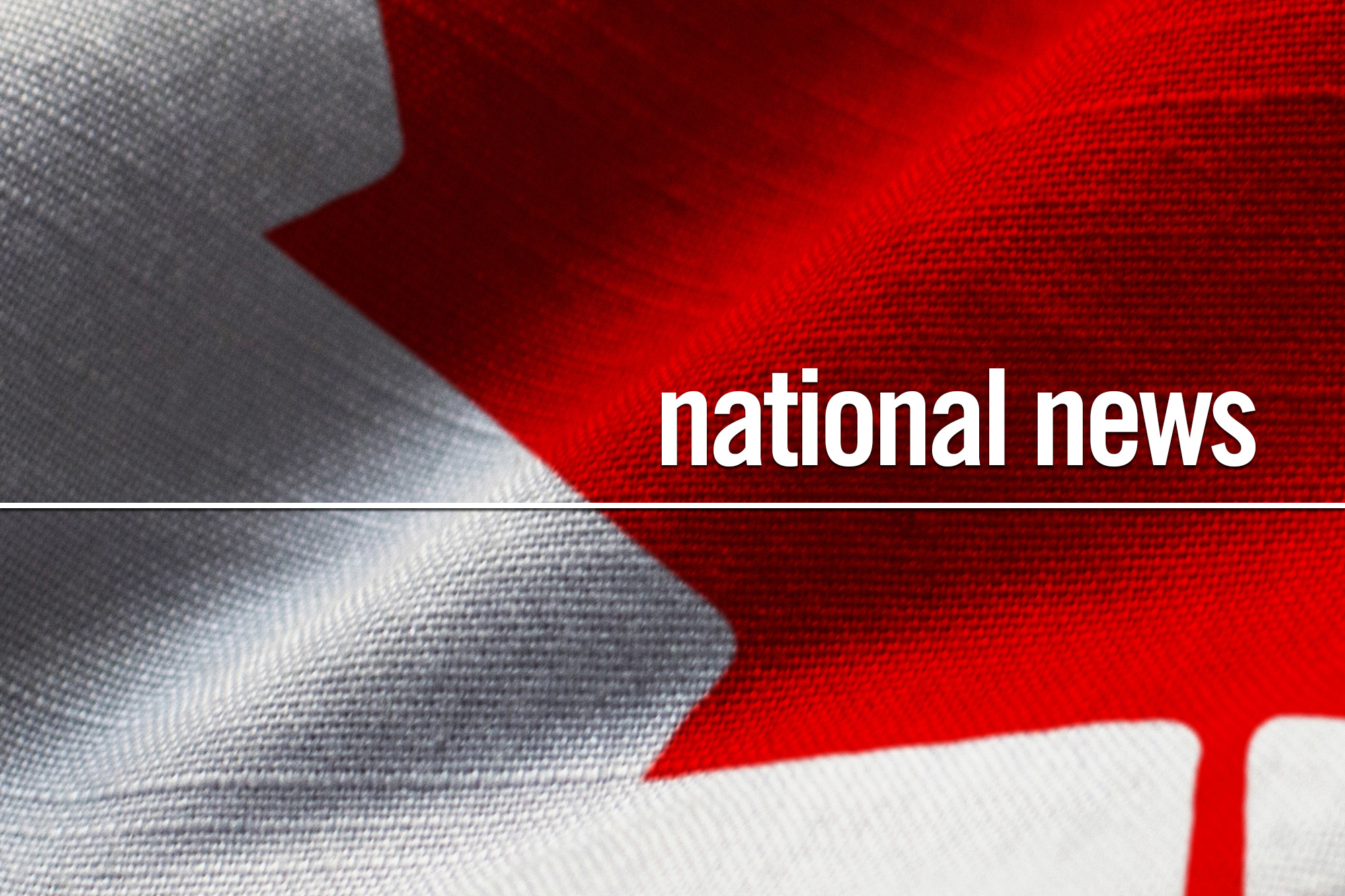 The latest news on COVID-19 developments in Canada (all times Eastern):
9:30 p.m.
The Assembly of Manitoba Chiefs says public health officials have found seven probable cases of a contagious variant of COVID-19 in Pauingassi First Nation.
It says the samples have been sent to the National Microbiology Lab in Winnipeg to confirm whether they are the variant that was first discovered in the U.K.
Members of the Armed Forces were deployed to Pauingassi a week ago after cases there spiked.
—
6 p.m.
Alberta's chief medical health officer is reporting 15 new COVID-19 deaths and 305 additional cases.
The deaths that Dr. Deena Hinshaw announced in a series of tweets on Saturday bring the province's total since the pandemic began to 1,175.
There are 5,271 active cases in Alberta, with 359 people in hospital and 64 of those receiving intensive care.
Hinshaw says Alberta's test positivity rate is 3.8 per cent.
—
3:20 p.m.
Saskatchewan is reporting 244 new cases of COVID-19 today and four additional deaths in people who tested positive for the virus.
All of the new deaths were in people over 70.
Health officials report in Saturday's pandemic update that 1,950 COVID-19 cases are active in Saskatchewan, with 187 people in hospital and 20 in intensive care.
—
3 p.m.
Manitoba public health officials, along with the chief and council of the Cross Lake First Nation, say they're seeing a trend of "concerning case numbers" in the northern community.
Effective Saturday, a new public health order states that all Cross Lake residents must stay in their homes or in immediately adjacent areas.
Residents are only allowed to leave in order to get essential supplies, access health services or go to work at an essential business.
A statement posted Friday on the community's website said there were 45 active cases there, including 15 involving children.
The province is reporting one new COVID-19 death — a man in his 80s in the Winnipeg health region — and 99 new cases on Saturday.
This is the first weekend of relaxed public health orders in Manitoba after a number of restrictions that have been in place since November were lifted Friday.
—
2:15 p.m.
Officials in Prince Edward Island say a previously reported case of COVID-19 was caused by the variant of the virus first identified in the United Kingdom.
Chief Public Health Officer Dr. Heather Morrison says the case involves a man in his 20s who has a history of international travel.
The case was first identified on Feb. 4 and the individual is in self-isolation.
With P.E.I's announcement, all 10 provinces in Canada have now identified cases of the U.K.-based variant of the novel coronavirus.
—
2:10 p.m.
The Nunavut government is reporting five new cases in the territory's only active COVID-19 outbreak.
There have been 264 cases of the novel coronavirus in Arviat since the first case there in November, and nine were active on Saturday.
Arviat has been under strict lockdown, and a clinic to administer second doses of COVID-19 vaccines is scheduled to wrap up this weekend.
Rankin Inlet is the next community to receive second doses, which are scheduled to begin Monday.
—
2 p.m.
Public health officials in Newfoundland and Labrador are reporting 26 new cases of COVID-19 following a recent surge of infections in the St. John's region.
The new cases bring the province's active infection count to 285.
Officials reported yesterday the outbreak has been caused by the variant of COVID-19 first identified in the United Kingdom.
Currently, no one is in hospital due to the disease.
—
1 p.m.
Nova Scotia is reporting two new cases of COVID-19 today.
Officials say both the cases are related to travel outside the Atlantic region.
The province now has 10 active cases of the disease.
One person is currently in intensive care due to the novel coronavirus.
—
11:45 a.m.
Health officials in New Brunswick are reporting 16 new cases of COVID-19.
Fifteen of the cases have been identified in the Edmundston region, while one case was found in the Moncton area.
Active COVID-19 diagnoses in the province now sit at 160.
There are currently seven people hospitalized because of the virus, three of whom are in intensive care.
—
11:35 a.m.
The federal government is diverting some of Nova Scotia's COVID-19 vaccines to Canada's North.
Provincial Chief medical officer of health Dr. Robert Strang says Ottawa will be reallocating a portion of the upcoming delivery of Moderna vaccines to the country's northern territories.
The diversion means Nova Scotia will receive 3,000 of the vaccines instead of the originally planned 5,900.
Nova Scotia is also expecting a reduction in its March shipment of vaccines, though Strang says officials are waiting for confirmation from the federal government.
—
11:30 a.m.
Quebec is reporting 1,049 new COVID-19 cases today, while the overall death toll rose by 33.
The province says five of the most recent fatalities came in the past 24 hours, with 21 occurring between Feb. 6 and Feb. 11 and seven taking place before Feb. 6.
The number of virus-related hospitalizations decreased by 37 since the last daily report and currently stands at 812.
The number of patients in intensive care declined by seven to 130.
—
11 a.m.
Ontario is reporting a slight increase in daily COVID-19 cases today.
The province logged 1,300 new infections over the past 24 hours, along with 19 new deaths linked to the virus.
Case counts have hovered closer to the 1,000 mark in recent days.
Yesterday the province announced that 27 of its public health units could move back to Ontario's colour-coded pandemic response plan as of Tuesday, allowing them to ease public health restrictions based on local case numbers.
—
This report by The Canadian Press was first published Feb. 13, 2021.
The Canadian Press
'Good to go': Canadian pharmacies ready for next phase of vaccine rollout – CTV News
OTTAWA —
Canada's pharmacies say they're primed and ready to start administering COVID-19 vaccines at their facilities across the country, as government officials prepare for the next phase of vaccine rollout.
Shoppers Drug Mart President Jeff Leger says he's informed all levels of government that once given the green light, the company's more than 1,300 locations and an additional 500 Loblaw pharmacies, would need just 48 to 72 hours to get their sites prepped for mass inoculations.
"Our stores have already been thinking about it, we've got the processes in place. We can move very quickly and we can move large volumes of people through our network," Leger said in a phone interview with CTVNews.ca on Tuesday.
He said a smooth rollout is contingent on provinces using a framework similar to that used during flu season.
"As long as we're adhering to the same principles that we've done for flu vaccination…we're good to go," said Leger. "At the height of flu season we did as many as half a million in one week, we think we could do much more than that – really the constraint was supply."
He added that this network of pharmacies can manage the finicky ultra-cold storage requirements of the Pfizer vaccine. Leger says he's also confident the company's large roster of pharmacists will be able to draw the now-approved sixth dose from vaccine vials using low dead space syringes – though he said they're still waiting on the shipments of those syringes from provincial governments.
"The supply of those syringes, our understanding [is that] they'll be coming from the federal supplies and provincial supplies so as long as the supply of those low dead space syringes hold up then there shouldn't be a problem for that," he said.
This comes as Health Canada announced its highly-anticipated approval of AstraZeneca's vaccine candidate on Friday, now the third vaccine given a formal stamp of approval in Canada. The federal government has secured 20 million doses of this vaccine, set to arrive between April and September, plus an additional 1.9 million doses before the end of June from the global vaccine sharing network COVAX.
The federal government also maintains the country is still on track to meet is six million dose target of the Pfizer and Moderna vaccines.
While the details of how and when pharmacies will be incorporated into vaccine rollout plans differ by province, Joelle Walker, vice-president of public affairs at the Canadian Pharmacists Association, said all have signaled use of the facilities at some point to reach the broader public.
"Pharmacies are very conveniently located. Most Canadians live within five kilometres of a pharmacy which makes them very accessible to people who can't travel to major centres to get vaccinated," she said during a phone interview with CTVNews.ca on Friday. "Most Canadians see their pharmacists more than any other provider and so it just makes them an obvious choice."
Some provinces, including Alberta, have already laid out plans detailing how pharmacies will assist in administering vaccines. Forty-one Shoppers Drug Mart stores and Real Canadian Superstore locations in Calgary, Edmonton and Red Deer will be offering in-store shots to Albertans 75 and older as early as next week.
"This is a step that just makes sense. As anyone who has gotten a flu shot knows, pharmacists have a lot of experience in delivering vaccines. They have played an important role in our seasonal flu program for many, many years and they have the skills, they have the experience and they have the infrastructure in place to be an important part of our immunization program," said Alberta Health Minister Tyler Shandro on Wednesday.
Many other provinces list pharmacies as designated vaccination sites in phase two, which for most is expected to begin in April.
Walker said she's encouraged the federal government to work more closely with provinces to establish some level of national consistency on pharmacy involvement.
"It [would] make it easier for pharmacists to communicate that information to patients. Many people are saying 'oh you know, in Alberta it's over 75' and not necessarily knowing that will be different in other provinces," said Walker.
"That kind of consistency of information would really help bring that confidence to Canadians that there's a process in place."
As for tracking the second dose of any of the three approved vaccines, Walker said pharmacies are particularly well-equipped with this function as they remind Canadians daily to refill their prescriptions.
"The refill system in pharmacies is designed to do exactly that, to make sure their patients come back when they're supposed to to pick up their refills."
Canadian firm develops biodegradable mask that's ready for production – CTV News
TORONTO —
A private non-profit Canadian organization and its partners have created an eco-friendly biodegradable mask that is ready for manufacturing and public use, an innovation it says is the first of its kind in the world.
FPInnovations, a research and development centre that supports the Canadian forestry sector, said in a press release on Friday that the masks, which took only a few months to develop from research to market, are fully biodegradable, from the mask filtering materials, to the elastic ear loops and nose pieces.
"The development of a biodegradable mask clearly shows that stimulating the bioeconomy can contribute to a cleaner environment in Canada," Stephane Renou, president and chief executive of FPInnovations said in a statement.
The project was highlighted by both Prime Minister Justin Trudeau and Minister of Natural Resources, Seamus O'Regan.
"We need to keep wearing our masks to keep each other safe. And now you can wear one without worrying about damaging the environment … This is Team Canada at its best," O'Regan said in a video posted on Twitter.
A key element that makes this mask appealing is that its components can be easily assembled and produced on existing commercial mask-converting machines, the group behind the $3.3 million project said.
Third party labs have assessed the masks, it added, saying it "would set the standard" for non-medical grade masks for its filtration capabilities, breathability and biodegradability.
Canada more than doubles COVID-19 vaccine distribution this week – CTV News
TORONTO —
Canada is seeing an upsurge in vaccines distributed across the country, with numbers making up more than double of what was allocated in the last two weeks.
As of Feb. 21, Canada has made a total of 1,850,000 doses available nation-wide. This is approximately 400,000 more doses than what was distributed to provinces and territories the week of Feb. 14 and doubling what has been distributed in the first two weeks of February.
In the past five days, Canada received even more shipments of the Pfizer-BioNTech and Moderna vaccines. Prime Minister Justin Trudeau said in a Friday briefing that Canada has now received a total of 643,000 doses, making it the largest week of shipments to date.
Feb. 18 saw the highest ramp-up in vaccine distribution, having more than 305,000 doses delivered in a single day. Canada had just a little over 91,000 doses distributed the day before.
"We've been on hold for so long. We're coming off hold now, and we really have to put our money where our mouth is. We have to do this right, we have to do this ethically, and we have to do this fast," said Kerry Bowman, bioethics and global health professor at the University of Toronto, in an interview with CTVNews.ca. "It's almost March and we still have not vaccinated senior citizens living in the community, so we really need to target [them]."
To date, over two million doses have been distributed across Canada, with a majority of doses being the Pfizer-BioNTech shot. All provinces have been receiving shipments of both the Pfizer-BioNtech and Moderna vaccines, whereas territories only receive the Moderna vaccine. As of Feb. 26, 84 per cent of doses received by the two pharmaceutical companies have been administered to the Canadian population.
Canada is expecting to receive approximately 444,000 doses of the Pfizer-BioNTech vaccine each week in March, which will follow the pharmaceutical company's commitment of providing four million doses by the end of the first quarter.
"We've really got a huge responsibility right now to use these vaccines as efficiently and as ethically as we possibly can," said Bowman. "The death rate will start to come down as we protect more and more vulnerable people like the older Canadians, the people with medical vulnerabilities and social vulnerabilities. We need to get them protected."
With the rise of vaccine shipments and Health Canada approving the AstraZeneca vaccine Friday, Trudeau says that Canada is on track to receiving a total of 6.5 million doses by the end of March, and that vaccines will continue to arrive faster heading into the spring.