The Online News Act could give Google and Meta too much influence over Canadian news organizations
Bill C-18, the Online News Act, could give Google and Meta greater influence over Canadian news media in the form of new agreements between online platforms and news organizations.
The act would require digital platforms that make news outlets' content available in Canada to negotiate with those outlets to provide compensation for their news content. It would apply to platforms that have a significant bargaining power imbalance with news businesses — in other words, Google and Meta, which owns Facebook and Instagram. Advertising revenue has shifted away from news, and in 2020, more than 80 per cent of online advertising revenue in Canada went to Google and Meta.
Bill C-18 would require compensation agreements with Canadian news organizations in "all markets." This would include non-profit and for-profit sectors, local and regional markets all across Canada, anglophone and francophone communities, official language minority communities, racialized communities, and Indigenous news outlets. Few news organizations would be left behind.
One option is for Google and Meta to stop making news outlets' content available in Canada, which is a path they have been testing and threatening. The other option will be to come to agreements.
What could these agreements look like?
There are several types of agreements between news organizations and online platforms. First, there are those already in place between news organizations and Google and Meta. We don't know what these look like because they are private between the parties.
Second, if Google and Meta continue making news available in Canada, and C-18 passes (it is currently in the Senate), there will be a new set of agreements sparked by Bill C-18 with news organizations that don't currently have agreements with Google or Meta. This is seen as the major benefit of Bill C-18; it gives organizations that have been left out a chance to get in on the funding.
Third, there are additional agreements, which I'll call side agreements, dealing with matters other than paying for content.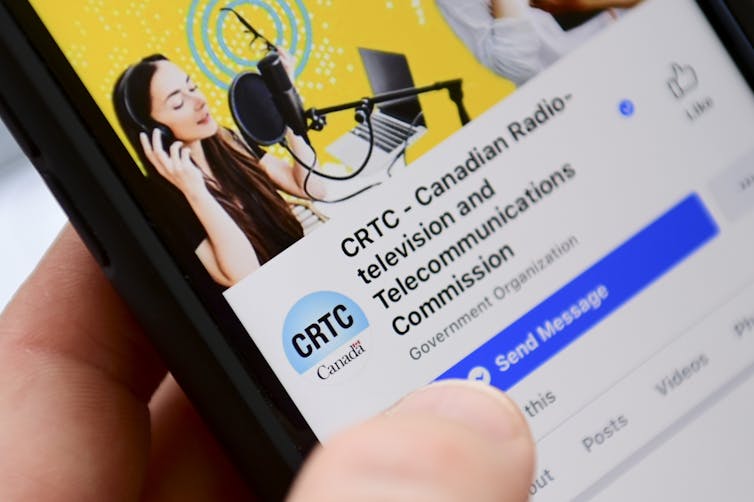 To pass muster with the Canadian Radio-television and Telecommunications Commission (CRTC), content agreements will need to provide "fair compensation" for news content that intermediaries make available. Agreements will have to contribute to Canadian news market sustainability, and they must ensure an "appropriate" part of the compensation is used to support news production.
The CRTC will also be charged with ensuring such agreements do not "allow corporate influence to undermine the freedom of expression and journalistic independence enjoyed by news outlets."
Does this provision on journalistic independence go far enough?
How much influence do platforms have?
Agreements sparked by Bill C-18 are expected to provide cash payments based on the size of newsrooms. However, under Bill C-18, there is nothing stopping a number of worrying developments that could give digital platforms a growing influence over news organizations.
These could appear in existing agreements, new agreements sparked by Bill C-18, or side agreements. For example, Meta or Google could provide remuneration (or part of the remuneration) in the form of training, technical support, technologies or technology licensing discounts that would deepen the integration of news organizations with digital platform data and technologies.
Such technologies could not only allow data and information about users and news to flow back to platforms (the bill makes no mention of privacy), but also shape how newsrooms view and evaluate their own activities.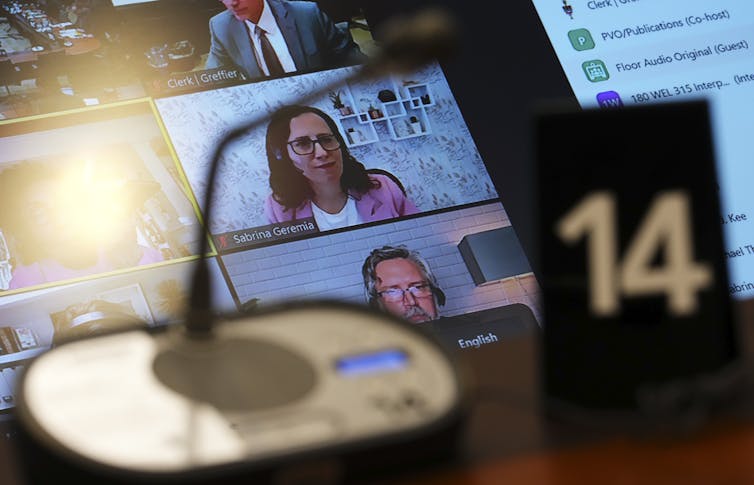 The door is also open for platforms to invest in specific capital or projects rather than (or as well as) paying in cash. This would result in platforms gaining influence over the structure and infrastructure of news organizations and/or the content they produce.
Nothing in Bill C-18 stands in the way of platforms providing compensation in the form of payments tied to specific journalistic endeavours or programs, or revenue-sharing based on innovative journalism projects, short of arrangements that would undermine freedom of expression or journalistic independence.
The power to shape news
Bill C-18 will also not stop digital platforms from paying news organizations based on engagement — or another metric based on a platform's current business model. Agreements could incentivize a certain type or amount of content on digital platforms, such as video content.
Allowing platforms' business models to potentially shape news in this way can be bad for news quality. It can result in newsrooms pursuing clicks and platform incentives rather than stories and formats that are important to an informed electorate and citizenry.
Even if such activities would impede journalistic independence in some ways, prohibiting such activities could equally be portrayed as eroding journalistic independence. Some news organizations may seek out or welcome such measures.
Bill C-18 provides little grounds for public intervention unless it can be portrayed as eroding freedom of expression or journalistic independence. This may be a very high bar.
News organizations' platform dependency has grown over time, even prior to Bill C-18. It varies by size and type of news organization, with smaller and more independent news organizations less insulated because they have less control over their own data infrastructure and distribution avenues.
How will we know if things are going wrong?
Under the Online News Act, agreements between platforms and news organizations will not be made public. This means the public won't know the content of agreements or side agreements, except for the information platforms and news organizations decide to reveal.
The CRTC may have some insight into the nature of these agreements, and an independent auditor will prepare a high-level annual report on the act's impact. However, it's doubtful this report will give real insight into the kinds of arrangements and integrations between news organizations and digital platforms that form.
The Online News Act may deepen platform-newsroom integration, transforming the Canadian media landscape broadly and quickly, out of public view — and not necessarily for the better.
World Down Syndrome Day in Canada – CTV News
The Canadian Down Syndrome Society (CDSS) is sharing a new awareness campaign featuring photos of older people with Down syndrome.
The 'Here I Am' photo gallery was launched today, to mark World Down Syndrome Day, and showcases portraits of older Canadians living with the condition.
"People age 40 and over are hugely underrepresented in all aspects of media, social media pictures, they're just not visible," Laura Lachance, executive director of CDSS told CTV's Your Morning on Tuesday. "So we embarked on this campaign to bring these faces to the front."
According to the organization, the life expectancy of Canadians with Down syndrome has doubled in the past 40 years, from 25 years in 1983, to more than 60 years in 2023.
"What's changed is advances in medical technology, both in diagnostics and in treatment," Lachance said. "So a lot of children who used to die in their early years are now surviving, taking advantage of all the interventions and living a long healthy life."
Although many are living into adult life, Lachance said the challenge of finding caregivers who understand Down syndrome remains.
"As more of the Boomer parents are living longer, there's going to have to be some kind of initiative by employers to perhaps take a look at how they can support their employees who need to take time away from work or work differently in order to care for their loved one," Lachance said.
The photo gallery features only people over the age of 40 who are living with Down syndrome. The portraits were captured by Hilary Gauld from One for the Wall and CDSS.
Hear the full interview with Lachance by clicking the video at the top of this article.
Russia summons Canadian diplomat to protest 'regime change' statement – CBC News


Politics·New
Russia's Foreign Ministry said on Tuesday it had protested to Canada's top diplomat in Moscow over comments by Canadian Foreign Minister Melanie Joly about "regime change" in Russia.
Russia called Joly's comments a 'Russophobic attack'
Russia's Foreign Ministry said on Tuesday it had protested to Canada's top diplomat in Moscow over comments by Foreign Minister Melanie Joly about "regime change" in Russia.
The ministry said it summoned Canadian charge d'affaires Brian Ebel on Monday and told him Joly's comments were unacceptable.
Canadian media quoted Joly as saying at a news conference on March 10: "We're able to see how much we're isolating the Russian regime right now — because we need to do so economically, politically and diplomatically — and what are the impacts also on society and how much we're seeing potential regime change in Russia."
The Russian statement condemned the "Russophobic attack" and said it would have serious consequences for relations. Russia reserved the right to take "appropriate counter-measures" depending on Ottawa's further steps.
Canada, a member of NATO and the Group of Seven (G7) leading economies, has joined its Western allies in imposing sanctions on Russia over its invasion of Ukraine.
On Friday, it welcomed the International Criminal Court's move to issue arrest warrants for Russian President Vladimir Putin and his children's commissioner over the deportation of Ukrainian children to Russia since the start of the war.
Worst city in Canada for bed bugs revealed | CTV News – CTV News Toronto
A Canadian city has just been named the worst in the country for bed bugs for the third year in a row.
Orkin Canada, a pest and wildlife control services organization, revealed in a release Tuesday that Toronto was the city in which it carried out the highest number of commercial and bed bug treatments in 2022.
Following Toronto in second is Vancouver, B.C. then Sudbury, Ont. in third.
London, Ont., which went unranked in 2021, is new to the list this year, clinching the eighth spot in the top 10 "buggiest" cities in the country in 2022
Ontario dominated the top 10 list with a total of eight cities across the province being ridden with bed bugs, including Oshawa, Ottawa, Scarborough, Sault Ste. Marie, London, and Hamilton.
"Contrary to popular belief, bed bugs are visible to the naked eye, but are excellent at hiding. Involving a trained professional to identify bed bugs that have been introduced or are in the early stages of an infestation is recommended," Dr. Alice Sinia, a Ph.D. Entomologist at Orkin Canada, said in the release.
"Bed bugs are extremely resilient, making them difficult to control. As people begin to ramp up their travel plans this year, it's important they know how to protect themselves through pest identification and proper control."
Sinia explains bed bugs can hide in taxis, buses, trains, and airplanes, so travellers should regularly check their clothes and luggage for any unwanted passengers.
To avoid a bed bug infestation while travelling, Orkin recommends the SLEEP method – survey your hotel room for any bed bug symptoms, lift and search typical bed bug hiding spots like mattresses and underneath cushions, elevate your luggage, examine your personal items, and place your clothing in the drier for up to 45 minutes on the highest setting.
At home, Orkin recommends decluttering your space, and thoroughly inspecting second-hand furniture for dark ink-like blot marks or whitish egg clusters.
These are Canada's 25 "bed buggiest" cities, in order:
Toronto, Ont.
Vancouver, B.C.
Sudbury, Ont.
Oshawa, Ont.
Ottawa, Ont.
Scarborough, Ont.
Sault Ste. Marie, Ont.
London, Ont.
St. John's, N.L.
Hamilton, Ont.
Winnipeg, Man.
Montreal, Que.
Windsor, Ont.
Edmonton, Alta.
Timmins, Ont.
Moncton, N.B.
North York, Ont.
Etobicoke, Ont.
Calgary, Alta.
Mississauga, Ont.
Whitby, Ont.
Prince George, B.C.
Regina, Sask.
Brampton, Ont.
Halifax, N.S.