The right-wing media roots of impeachment – CNN
How did we get here? How did Trump wind up on the verge of impeachment? Well, his sources of information led him astray. He was misinformed by the shows and sites he was watching and reading.
To be clear: His choices, what Trump did with the information — the withholding of aid money, the alleged shakedown of the Ukrainian president, the claims that it was a "perfect" phone call — that's all his own doing. Trump is responsible for what he did. But what he was hearing from right-wing media was crucial. The conspiratorial bent of his favorite talk shows was critical.
Re: Ukraine and 2016: Sean Hannity and other Trump backers took tiny bits of true information from a January 2017 Politico story titled "Ukrainian efforts to sabotage Trump backfire" and blew it way, way out of proportion, to the point that some viewers thought Ukraine, not Russia, interfered in the 2016 election. Hannity leaned on the Politico story for months and months — in fact, he's still talking about it, as of Sunday — so it's no wonder why Trump harbored a grudge against Ukraine.
Re: the Bidens and Burisma: Enter John Solomon, the right-wing columnist for The Hill who worked closely with Rudy Giuliani to light the fuse of the Ukraine scandal. Trump was watching when Solomon went on Hannity in March and described a Ukrainian effort to "try to influence the United States election in favor of Hillary Clinton." We know he was watching because he tweeted about the segment. Solomon rolled out an anti-Biden conspiracy theory… the feedback loop kept looping… and it ultimately ensnared Trump.
Re: the aid money for Ukraine, according to WaPo, Trump saw an article from the right-leaning Washington Examiner titled "Pentagon to send $250M in weapons to Ukraine" and started to ask Q's about the $$.
Here's the thing: The pro-Trump media bubble did not actually help Trump. To the contrary, it led him to the brink of impeachment…
Ari Melber's point
MSNBC's Ari Melber made a similar point about the power of right-wing media last week. The web headline: "Trump could be impeached partly for admissions on Fox News."
"Democrats think they can prove key, damning parts of this plot based partly on these scheming and intimidating statements in public, specifically broadcast live on Fox," Melber said, "which looks especially bad because it was occurring before this whistleblower came forward."
"The impeachment probe is finding evidence that Trump's Ukraine plot was fundamentally about propaganda," he added. "The goal was pushing Ukraine to damage the Bidens in public, not about actually investigating foreign corruption. It was about getting talk of Biden and corruption on American television — in a loop from Fox News, back to Ukraine, back to CNN — an entire political conversation that was designed to tarnish the Biden brand."
Americans say they are paying attention
This data is a counterpoint to the claims about "impeachment fatigue:" Three out of four Americans say they are following the impeachment proceedings at least "somewhat closely," according to CNN's new poll conducted by SSRS. In the poll, 42% of respondents said very closely, 34% said somewhat closely, 12% said not too closely, and 11% said not closely at all. The margin of error was +/- 3.7 points.
The poll found "support for impeaching Trump and removing him from office stands at 45% in the new poll, down from 50% in a poll conducted in mid-November." Details here…
— One of the most interesting findings: "Among those who oppose impeachment, more cite Trump's job performance as a major reason for their views than say it's because the president is innocent of the charges," Jennifer Agiesta pointed out…
The question of the day is…
Quoting from Chris Cuomo's lead on his Monday night show: "The toughest question, the toughest situation here for us, is the unknown: Will we ever hear from the people with the most direct knowledge of this Ukraine fiasco?" Mick Mulvaney, John Bolton and a couple of others "should know a lot about why aid to Ukraine was held up. And they've all been silenced by this president. And they may be kept quiet by Senate Republicans who seem intent to hold a trial with no witnesses…"
The 'Lie of the Year' is…
I suppose I should ask for a drumroll, please…
The Lie of the Year 2019, according to PolitiFact, is Trump's claim that the "whistleblower got Ukraine call 'almost completely wrong.'"
"Despite what Trump claims, the whistleblower got the call 'almost completely' right," the editors noted. Because there was so much to fact-check, PolitiFact also released a list of "10 things Donald Trump got wrong about impeachment in 2019."
And speaking of shocking falsehoods…
The WaPo Fact Checker's database of every suspect statement by Trump now has a total of 15,413 false or misleading claims since inauguration day.
The new data came out on Monday. Glenn Kessler, Salvador Rizzo and Meg Kelly wrote, "The president apparently believes he can weather an impeachment trial through sheer repetition of easily disproven falsehoods."
— BIG PICTURE: Kessler also noted that "Trump said more false or misleading claims in 2019 than he did in 2017 and 2018 combined…"
More media news: The start of the Jeff Shell era at NBC
Jeff Shell will lead NBCUniversal into the streaming wars. He will take over for Steve Burke on January 1, assuming the CEO spot just a couple of weeks before the company's big Peacock streaming service presentation to investors, and a few months before Peacock launches to the public.
Comcast made this succession plan official on Monday morning… Burke will be bumped up to chairman from January until August, through the Summer Olympics, when he will retire from the company…
What's next for Steve Burke?
More time at his ranch? Here's what the LAT's Meg James reported the other day: "Burke has said that he had little interest in competing against Comcast. He previously told The Times that he had no intention of clinging to power long past his prime. Burke is expected to spend more time on his Montana ranch or pursue something in the investing world. He has made a fortune at Comcast (his annual compensation typically tops $30 million) and has the financial chops…"
New law leads Vox Media to forego freelancer model in California
Kerry Flynn writes: Vox Media will part ways with hundreds of freelance writers in the wake of California's AB5, CNBC reports. The new law, set to go in effect January 1, affects several gig economy jobs including those at ride-hailing companies and food-delivery startups. It also forbids freelancers from submitting more than 35 articles per year to an outlet. (THR wrote about the dilemma for freelancers in October.) Instead of allowing California freelancers to work within that limit, Vox Media's SB Nation has chosen to forego their contractor model for blogging about California teams and instead hire full-time and part-time employees…
— SB Nation's executive director John Ness wrote, "We know many of our California contractors already have other full-time jobs and may not have the bandwidth to apply, but we hope to see many of them join us as employees…"
Axios raising $20 million+
Kerry Flynn writes: Axios is expected to raise at least $20 million in a new funding round, led by Glade Brook Capital, Recode's Peter Kafka and Theodore Schleifer report. This funding would give the company a value of about $200 million.
The Information said last month that this round was in the works. Per Recode, "the new round is supposed to be 'opportunistic' — meaning Axios is taking the money because it's available on good terms. That's a very different scenario than the one facing many other digital media publishers, many of which found it relatively easy to raise money five or six years ago…"
Indonesia to deport Russian social media star who held party – Delta-Optimist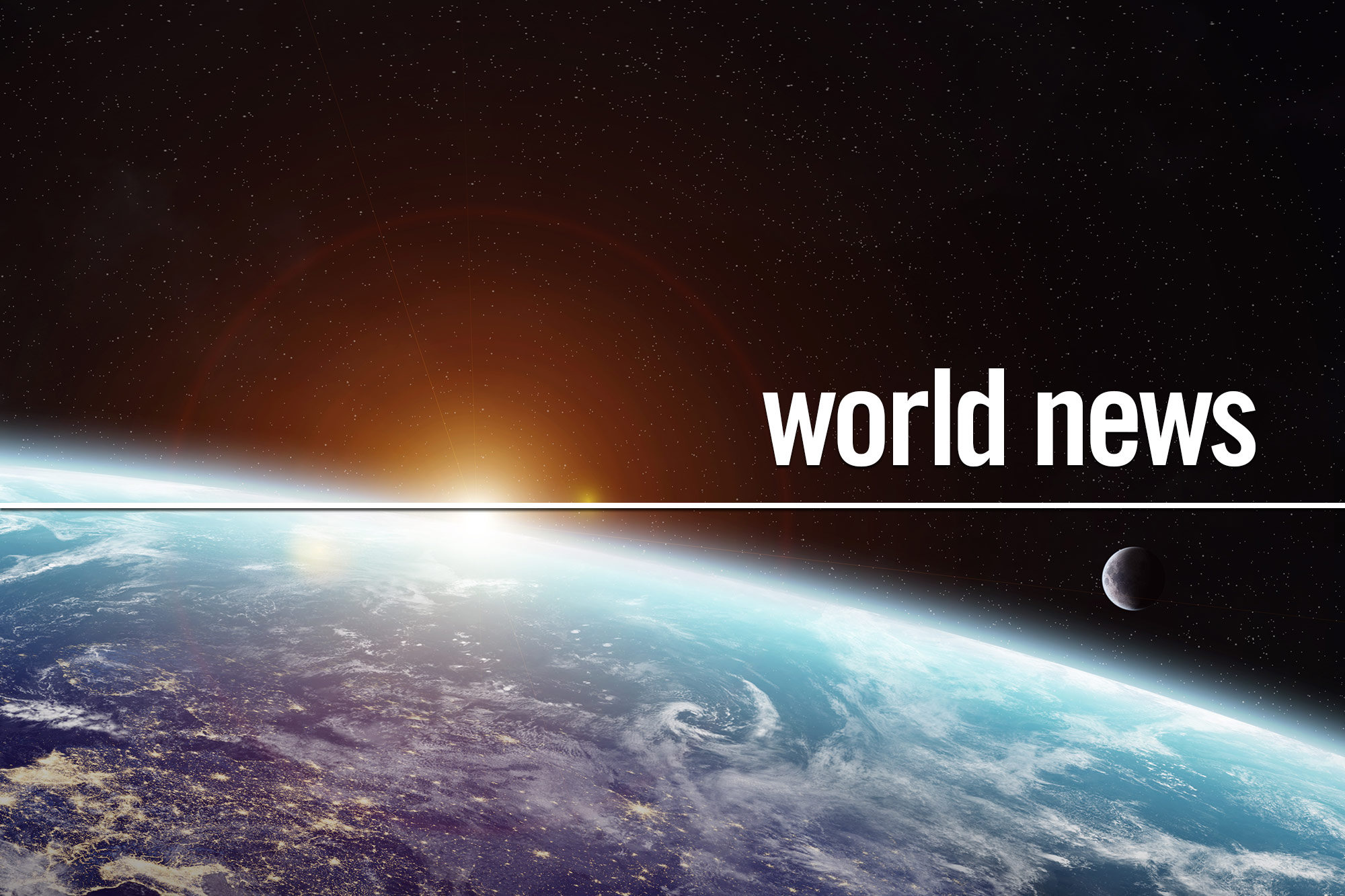 DENPASAR, Indonesia — A Russian social media celebrity was being deported from Indonesia on Sunday after he held a party at a luxury hotel on the resort island of Bali attended by more than 50 people despite coronavirus restrictions.
The party held on Jan. 11 violated health protocols put in place to fight the spread of the virus, said Jamaruli Manihuruk, chief of the Bali regional office for the Ministry of Law and Human Rights.
Sergei Kosenko, who has more than 4.9 million followers on his Instagram account, arrived in Indonesia in October on a tourist visa.
Immigration officials in Bali decided to examine Kosenko's activities after he posted to social media a video of him driving a motorcycle with a female passenger on the back off a pier into the sea in December. The stunt was condemned by many Indonesians as reckless and a potentially hazardous to the environment.
Manihuruk said the immigration investigation found Kosenko took part in activities that violated his tourist visa, such as promoting companies and products.
After the announcement of his deportation, Kosenko told reporters at the immigration office in Bali that he was sorry.
"I love Bali. I am sorry and I apologize," Kosenko said.
The deportation comes just days after Indonesia deported an American woman who had been living on Bali over her viral tweets that celebrated the island as a low-cost, "queer-friendly" place for foreigners to live. Her posts were considered to have "disseminated information disturbing to the public," which was the basis for her deportation.
Indonesia has temporarily restricted foreigners from coming to the country since Jan. 1 to control the spread of COVID-19, and public activities have been restricted on Java and Bali islands.
Bali regional office for the Ministry of Law and Human Rights recorded 162 foreigners have been deported from Bali in 2020 and 2021. Most of them are being deported for violating the visit visa.
Firdia Lisnawati, The Associated Press
China rescues first person from Shandong gold mine: state media – The Guardian
By Dominique Patton
BEIJING (Reuters) – Chinese rescuers pulled 11 gold miners to safety on Sunday, 14 days after they were trapped by an underground explosion, state broadcaster CCTV reported.
Footage showed the first miner to be rescued, a black blindfold across his eyes, being lifted out of a mine shaft in the morning.
The miner was extremely weak, CCTV said on its Weibo site. Rescue workers wrapped the barely responsive man in a blanket before taking him to hospital by ambulance.
Over the next few hours, 10 miners from a different section of the mine, who had been receiving food and supplies from rescue workers last week, were brought out in batches.
One was injured but several of the others were shown walking, supported by rescue workers and wearing black cloth over their eyes, before leaving the site in ambulances.
Twenty-two workers were trapped about 600 metres (2,000 feet) underground in the Hushan mine by the Jan. 10 blast in Qixia, a major gold-producing region under the administration of Yantai in coastal Shandong province.
One miner has died.
Officials said on Thursday it could take another two weeks to clear "severe blockages" before they could drill shafts to reach the group of 10 who had been receiving supplies of food from the rescue team.
State media said earlier however that the more than 600 rescuers on site were hoping to reach the men in the mine's fifth section on Sunday.
The men were said to be in good physical condition and had been receiving normal food since Saturday, after several days of living off nutrient solutions, according to Xinhua.
Interactive graphic of mine rescue: https://graphics.reuters.com/CHINA-ACCIDENT/MINE/xklvylmnbpg/index.html
Graphic: Explosion in a gold mine in northern China's Shandong province https://graphics.reuters.com/CHINA-ACCIDENT/MINE/yxmpjynakvr/CHINA-MINE.jpg
(Reporting by Dominique Patton; Editing by Tom Hogue, Robert Birsel and Wiliam Mallard)
China rescues first person from Shandong gold mine: state media – TheChronicleHerald.ca
BEIJING (Reuters) – A gold miner was rescued in northern China on Sunday morning and rushed to hospital for treatment, state broadcaster CCTV reported, with footage showing the exhausted miner, a black blindfold across his eyes, being lifted out of a mine shaft.
The miner was "extremely weak", CCTV said on its Weibo site. Rescue workers wrapped the barely responsive man – who had been trapped 14 days after a mine explosion – in a blanket before taking him away in an ambulance.
Twenty-two workers were trapped in the Hushan mine by the Jan. 10 blast in Qixia, a major gold-producing region under the administration of Yantai in coastal Shandong province.
One miner has died and 11 have not been in contact with rescue teams, according to a Xinhua report from last week.
The rescued miner was found in a different section of the mine from a group of 10 men who have been receiving supplies of food. Officials said on Thursday it could take another two weeks to clear "severe blockages" before they could drill shafts to reach the 10 men.
The People's Daily reported on its news app, however, that rescuers were hoping to reach the 10 men in the mine's 5th section on Sunday, citing the military.
Graphic: Explosion in a gold mine in northern China's Shandong province https://graphics.reuters.com/CHINA-ACCIDENT/MINE/yxmpjynakvr/CHINA-MINE.jpg
(Reporting by Dominique Patton; Editing by Tom Hogue)