The U.S. economy is ready to surge again. So is inflation – MarketWatch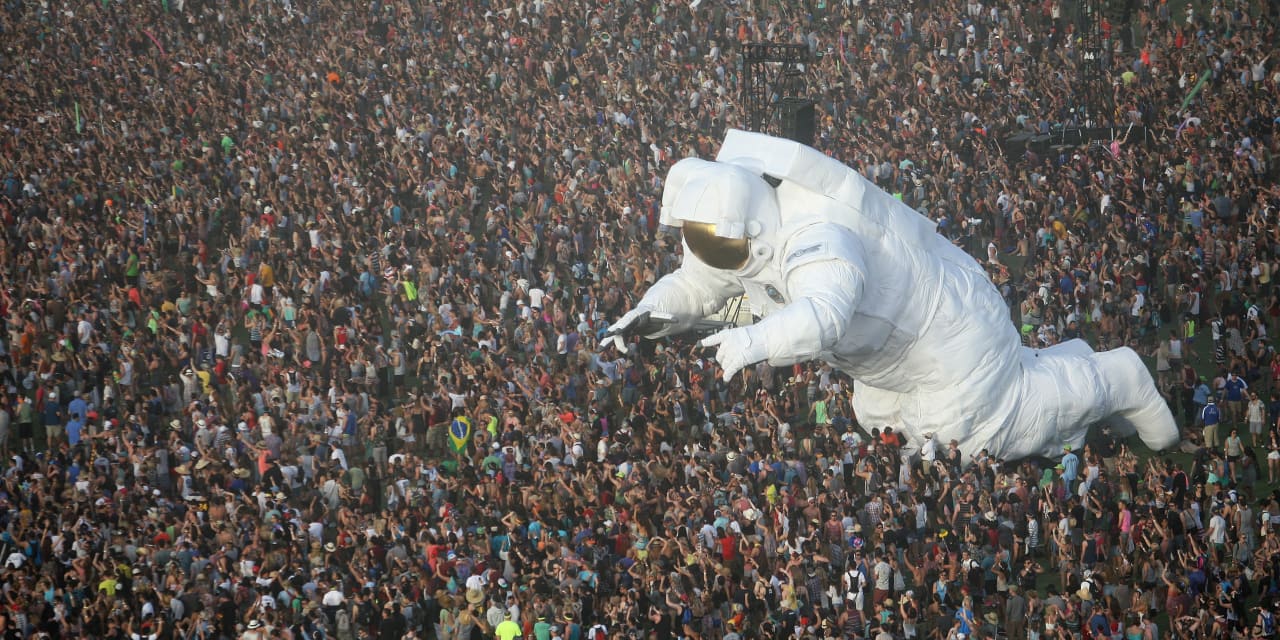 The U.S. added a robust 379,000 jobs in February and the economy is primed to take off, but improved growth prospects might come with a cost in the short run.
In a word, inflation.
Make no mistake, inflation is still very low right now and it has been for the past decade. The coronavirus pandemic squelched inflation early last year and even now, prices are rising less than 2% a year.
Read: Inflation worries are back. Should you worry?
The loss of so many jobs during the pandemic — nearly 10 million are still missing — and resulting drop in demand is also helping to keep a lid on inflation.
"It is difficult, if not impossible, to generate sustained inflation and higher inflation expectations when the economy is still so far away from full employment," said chief economist Scott Anderson of Bank of the West.
See: A visual look at how an unfair pandemic has reshaped work and home
That could change in the coming months. How come? Rising oil prices. Shortages of raw materials and other key supplies such as lumber and semiconductors. And another round of massive government financial aid to Americans.
After falling to near zero last May, the yearly increase in the consumer price index rose to 1.4 % in January — and it's expected to keep going up. The CPI is the government's main tool for tracking the cost of living and determining how much to increase Social Security benefits every year, among other things.
Economists predict the CPI will increase 0.3% in February, nudging the yearly rate up to as high as 1.7%. The report, which comes out next Wednesday, is the highlight of the week on a light economic calendar.
See: MarketWatch Economic Calendar
By summer, many economists estimate the cost of living will rise above 2% on a yearly basis and push past the Federal Reserve's 2% target.
The evidence of rising prices is mounting. A pair of ISM purchasing managers reports last week, for example, showed that companies are paying sharply higher prices for a wide array of supplies they need to produce goods and services.
One price barometer for business supplies soared to a 10-year peak, leading one wholesale executive to fret about "an ongoing influx of price increases due to raw-material shortages, labor shortages, and transportation delays."
Then there's oil prices. The cost of petroleum has jumped 25% since early January after Saudi Arabia and other providers outside the U.S. slashed production. That's also feeding into higher prices.
Throwing fuel on the fire is nearly $2 trillion in new financial aid from Washington just as the economy appears to be speeding up. The Democratic-led Congress and White House are expected to approve the bill in a matter of days.
The upshot is, inflation is sure to rise in the months ahead. The big question is, will it just be a temporary phenomenon tied to a full reopening or the economy? Or something worse that will persevere?
Fed Chairman Jerome Powell and most senior central bank officials are betting the price increases won't last. Powell has repeatedly predicted the expected burst of inflation will peter out and not pose any threat to the economy.
The danger, some economists warn, is that a spike in inflation will create more uncertainty among investors, drive interest rates higher and potentially sap the economic recovery.
Home sales, auto sales and many other consumer and business activities have benefited greatly from rock-bottom interest rates. And that's not to mention record stock market gains that some Fed critics tie to the central bank's easy-money strategy.
Even if Powell is right, the rise in inflation is likely to complicate the path of a U.S. economic recovery if investors continue to harbor doubts.
"Powell is prepared to let inflation take off, and is unlikely to take action in the face of that, unless it gets out of control," said economists James Knightley and Padhraic Garvey of ING in a note to clients. "The problem is we won't know whether it is in or out of control until we let it rip a bit."
Canadian dollar moves to extend weekly win streak as oil rebounds
The Canadian dollar strengthened against its U.S. counterpart on Friday and was on track for its seventh straight weekly gain as oil prices rose and domestic data added to evidence of robust economic growth in the first quarter.
Canadian factory sales rose 3.5% in March from February, led by the motor vehicle, petroleum and coal, and food product industries, while wholesale trade was up 2.8%, Statistics Canada said.
The price of oil, one of Canada's major exports, reversed some of the previous day's sharp losses as stock markets strengthened, though gains were capped by the coronavirus situation in major oil consumer India and the restart of a fuel pipeline in the United States.
U.S. crude prices rose 1.2% to $64.61 a barrel, while the Canadian dollar was trading 0.6% higher at 1.2093 to the greenback, or 82.69 U.S. cents, moving back in reach of Wednesday's 6-year peak at 1.2042.
For the week, the loonie was on track to gain 0.3%. It has climbed more than 5% since the start of the year, the biggest gain among G10 currencies, supported by surging commodity prices and a shift last month to a more hawkish stance by the Bank of Canada.
Still, BoC Governor Tiff Macklem said on Thursday if the currency continues to rise, it could create headwinds for exports and business investment as well as affecting monetary policy.
The U.S. dollar fell against a basket of major currencies, pressured by a recovery in risk appetite across markets after Federal Reserve officials helped calm concerns about a quick policy tightening in response to accelerating U.S. inflation.
Canadian government bond yields were lower across much of a flatter curve, with the 10-year down 2 basis points at 1.549%. On Thursday, it touched its highest intraday in eight weeks at 1.624%.
(Reporting by Fergal Smith; Editing by Nick Zieminski)
Toronto Stock Exchange rises 1.21% to 19,366.69
* The Toronto Stock Exchange's TSX rises 1.21 percent to 19,366.69
* Leading the index were SNC-Lavalin Group Inc <SNC.TO​>, up 16.0%, Village Farms International Inc​, up 9.8%, and Denison Mines Corp​, higher by 9.4%.
* Lagging shares were Aurora Cannabis Inc​​, down 7.2%, Centerra Gold Inc​, down 3.8%, and Canadian National Railway Co​, lower by 3.7%.
* On the TSX 194 issues rose and 35 fell as a 5.5-to-1 ratio favored advancers. There were 25 new highs and no new lows, with total volume of 225.7 million shares.
* The most heavily traded shares by volume were Enbridge Inc, Manulife Financial Corp and Cenovus Energy Inc.
* The TSX's energy group rose 3.32 points, or 2.7%, while the financials sector climbed 4.80 points, or 1.3%.
* West Texas Intermediate crude futures rose 2.65%, or $1.69, to $65.51 a barrel. Brent crude  rose 2.68%, or $1.8, to $68.85 [O/R]
* The TSX is up 11.1% for the year.
This summary was machine generated May 14 at 21:03 GMT.
U.S., Mexico, Canada to hold 'robust' talks on trade deal
The United States, Mexico and Canada will next week hold their first formal talks on their continental trade deal, with particular focus on labor and environmental obligations, the U.S. government said on Friday.
Trade ministers from the three nations are set to meet virtually on Monday and Tuesday to discuss the U.S.-Mexico-Canada (USMCA) deal, which took effect in July 2020.
"The ministers will receive updates about work already underway to advance cooperation … and will hold robust discussions about USMCA's landmark labor and environmental obligations," the office of U.S. Trade Representative Katherine Tai said in a statement.
The United States is also reviewing tariffs which may be leading to inflation in the country, economic adviser Cecilia Rouse told reporters at the White House on Friday, a move that could affect hundreds of billions of dollars in trade.
The United States, testing provisions in the new deal aimed at strengthening Mexican unions, this week asked Mexico to investigate alleged abuses at a General Motors Co factory.
(Reporting by David Ljunggren; Editing by Hugh Lawson and Jonathan Oatis)