These 3 Investment Management Stocks Could Keep Gaining in 2021 – Yahoo Finance
The year commenced on an impressive note for Investment Management Industry (forms part of broader Finance sector), however, equities plummeted following the rapid spread of coronavirus in various countries including the United States, before taking the shape of a full-blown pandemic. The situation led to the intensified sell-off in March.
The crisis scenario warranted radical actions by the Federal Reserve, and the Trump administration and Congress, which enhanced the financial market liquidity and aided the flow of credit to consumers and businesses. These actions supported markets, and resulted in gains year to date.
Though most of the U.S. economic data were dismal, some better-than-expected interpretations in the later part of the year bolstered investor sentiment. Further, optimism surrounding the coronavirus vaccine has also been favorable. Therefore, the S&P 500 Index has recorded 14.62% gains year to date on strong rebound in equity markets.
Remarkably, stocks in non-U.S. equity markets have also rebounded, following massive declines in the first quarter. With overall industry inflows and solid investment performance, growth in assets under management (AUM) balance for majority of the industry players is anticipated. Thus, asset managers' top line is likely to improve, supported by higher performance fees and investment advisory fees, which constitute the majority of their revenues.
Despite the prevailing global concerns, the U.S. economy is witnessing steady improvement. This, combined with growing demand for personalized investment products, is anticipated to open up growth opportunities for the asset management industry.
While asset managers have been facing a number of challenges including stringent regulatory scrutiny, near-zero interest rates and escalating costs; demand for new investment products at lower costs have been supporting the bottom line. Further, with heightened use of technology, asset managers have been able to enhance efficiency and operate profitably. Moreover, the rise in industry consolidation since the beginning of the year amid the pandemic is likely to offer support to investment managers' profits.
Moreover, though retail investors continue to park funds with investment managers, institutional investors have been shying away. Another factor leading to inflows is that Americans have started saving more (and spending less) as the economy remains uncertain on the prevailing pandemic-related crisis. Hence, the investment management industry is getting more funds from retail investors.
Weakness of the U.S. dollar is also driving the global diversified assets mix. Though active managers are striving hard over passive managers, they have recorded growth in asset classes including international small-cap equity and core fixed income. Notably, fixed income generated positive returns as investors ran for safe-haven assets due to the prevailing global growth concerns and the pandemic induced uncertainty.
Though the impact of the COVID-19 pandemic on the investment management industry is visible, a second wave of the pandemic in certain countries might result in heightened market volatility once again. Nonetheless, at present, the sector seems to be better equipped to deal with systemic jolts. Overall, investment management companies are likely to come up with a value proposition, under which both performance and fees meet clients' increasing demands.
Here is how to play the industry:
Stocks Worth Buying Now
While the concerns should not be overlooked, one can consider buying stocks as the industry provides an entry point with stocks being undervalued, currently. With the help of the Zacks Stock Screener, we have zeroed in on three investment management stocks carrying a Zacks Rank #1 (Strong Buy) or 2 (Buy) with the market capitalization greater than $1 billion. Moreover, these stocks have recorded year-to-date gains of more than 20% and pay dividends that yield more than 1.50%.
You can see the complete list of today's Zacks #1 Rank stocks here.
Here are the three stocks that met the criteria:
Boston, MA-based Eaton Vance Corporation EV is engaged in the creation, marketing, and management of investment funds in the United States.
Zacks Rank: #2
Market Capitalization: $7.73B
YTD Gains: 45%
Dividend Yield: 2.22%
Overland Park, KS-based Waddell & Reed Financial, Inc. WDR is a provider of investment management and advisory, investment product underwriting and distribution, and shareholder services administration to mutual funds, and institutional and separately managed accounts in the United States.
Zacks Rank: #2
Market Capitalization: $1.57B
YTD Gains: 50.4%
Dividend Yield: 3.98%
New York-based BlackRock, Inc. BLK is a publicly owned investment manager primarily providing services to institutional, intermediary, and individual investors including corporate, public, union, and industry pension plans, insurance companies, third-party mutual funds, endowments, public institutions, governments, foundations, charities, sovereign wealth funds, corporations, official institutions, and banks.
Zacks Rank: #2
Market Capitalization: $107.85B
YTD Gains: 40.6%
Dividend Yield: 2.05%
Zacks Top 10 Stocks for 2021
In addition to the stocks discussed above, would you like to know about our 10 top tickers for the entirety of 2021?
These 10 are painstakingly hand-picked from over 4,000 companies covered by the Zacks Rank. They are our primary picks to buy and hold. Start Your Access to the New Zacks Top 10 Stocks >>
Want the latest recommendations from Zacks Investment Research? Today, you can download 7 Best Stocks for the Next 30 Days. Click to get this free report

Waddell & Reed Financial, Inc. (WDR) : Free Stock Analysis Report

To read this article on Zacks.com click here.
Ark Investment Management's Top 10 Takeover – CMC Markets
The ARK Innovation ETF [ARKK] recently pushed Catherine Wood's Ark Investment Management into the top 10 issuers of exchange-traded funds (ETFs) worldwide, following a rapid increase in the share price of its largest holding, Tesla Inc [TSLA]. The investment firm, which runs six other ETFs besides ARKK (with a new, space-focused fund on the way), dislodged WisdomTree [WETF] in the top 10 list.
The Innovation ETF is comprised of companies in the "disruptive innovation" space, encompassing fields such as genomics, industrials, next-gen internet and fintech. Ark's other funds specialise in specific sectors.
In the 12 months to Friday 22 January, the flagship fund's price had grown 175.7% from $54.09, with most growth occurring in the last six months. On 22 July 2020, the fund closed at $81.23, a 53.3% increase above its price six months prior, and closed 22 January another 79.8% higher at $146.08. In the opening weeks of 2021, the fund has gained 13.75% (as of 26 January's close).
175.5%
The price rise of the ARK Innovation ETF over the past 12 months
Rapid rise
In displacing WisdomTree, Ark Investment Management went from a relatively minor investment firm with less than $3.5bn in assets to managing $41.5bn in ETF products. The Ark Innovation ETF makes up the bulk of Ark's assets, worth $21.4bn at the time of Bloomberg's 11 January report, which also states the ETF received cash inflows of almost $10bn in 2020
As of 26 January, the fund's largest holding is Tesla, accounting for 9.76% of the fund. Tesla has driven much of the fund's recent increase in value, with the electric vehicle company's stock rising 21.01% year-to-date, and more than doubling in the last three months (as of 26 January's close). Tesla closed at a record-breaking $883.09 on 26 January, having reached an intraday all-time high of $900.40. Even if the stock starts to settle, this represents a massive 691.30% increase from this time a year ago, when Tesla's stock traded at just over $110.
9.76%
Tesla's holding in the ARK Innovation ETF as of 26 January
Tesla is not the only stock that has driven the ARKK's recent performance, however. Roku [ROKU] is the fund's next largest holding at 7.21% of the fund and currently trades at $403.40, having gained 219.63% over the last year (as of 26 January's close). Gains of 26.9% in 2021 so far suggest Roku is currently growing faster than Tesla. A strong earnings report revealing the streaming hardware service's 14 million new users in 2020 saw Laura Martin, analyst with Needham, upgrade her price target to $400, a milestone the stock passed within days.
WisdomTree's (relative) decline appears to be due, at least in part, to its focus on slower-growth assets. Its largest fund, the WisdomTree US Quality Dividend Growth Fund [DGRW], grew just over 10% in 2020 — underperforming the S&P 500 over the period. DGRW tracks "dividend quality growth companies" screened for "return on equity, return on assets and expected earnings growth". It is perhaps unsurprising that the fund underperformed the markets in a year defined by upheaval, disruption and speculation, then.
Sustainable growth?
Bullish opinions abound regarding ARKK's key stocks. David R Baker, a writer for Bloomberg, reports that electric vehicles could cost the same as internal combustion engine-powered cars within five years and cheapen from there. Wood, Ark's founder and CIO, explained in a recent note that the company expects electric vehicle sales to increase twentyfold in that time. Given increasing demand for sustainable vehicles in China, Dan Ives, analyst at Wedbush Securities, recently raised his price target for Tesla to $950, predicting the stock could reach $1,250 in a bull-case scenario.
Roku has a compelling case for continued growth as advertising looks set to increase by between 12% and 15% in 2021. Advertising generates Roku an 80% profit margin and, given the encouraging user numbers announced recently, the company already holds more appeal for advertisers in 2021 than it did in 2020.
"…expecting the same type of performance we saw in 2020 moving forward is unrealistic" – Nathan Geraci, president of The ETF Store
However, the analyst community collectively doubts that ARKK can continue to grow, especially given forecasts suggesting that Tesla is overpriced (Dan Ives' prediction aside). Median and low 12-month targets of $512.50 and $40 from CNN Money's 34-analyst panel would see the stock losing 42% and 95.5%, respectively over the coming year. CNN Money's polled analysts similarly expect Roku to lose money over the period, with the median target of $300 representing a fall of 25.6% from 26 January's closing price.
With Ark displacing WisdomTree in the top 10 ETF issuers worldwide, thanks to the former's focus on growth stocks in the turbulent conditions of 2020, a recovery from the coronavirus pandemic and return to "normal" conditions could spell bad news for the company. Nathan Geraci, president of The ETF Store, told Bloomberg that "expecting the same type of performance we saw in 2020 moving forward is unrealistic".
Disclaimer Past performance is not a reliable indicator of future results.
CMC Markets is an execution-only service provider. The material (whether or not it states any opinions) is for general information purposes only, and does not take into account your personal circumstances or objectives. Nothing in this material is (or should be considered to be) financial, investment or other advice on which reliance should be placed. No opinion given in the material constitutes a recommendation by CMC Markets or the author that any particular investment, security, transaction or investment strategy is suitable for any specific person.
The material has not been prepared in accordance with legal requirements designed to promote the independence of investment research. Although we are not specifically prevented from dealing before providing this material, we do not seek to take advantage of the material prior to its dissemination.
CMC Markets does not endorse or offer opinion on the trading strategies used by the author. Their trading strategies do not guarantee any return and CMC Markets shall not be held responsible for any loss that you may incur, either directly or indirectly, arising from any investment based on any information contained herein.
*Tax treatment depends on individual circumstances and can change or may differ in a jurisdiction other than the UK.
Continue reading for FREE
Clarity Capital, Israel's Premier Investment Management Firm, Launches Israeli Backup Investment Accounts for American and Canadian Citizens – PRNewswire
NEW YORK, Jan. 26, 2021 /PRNewswire/ — To meet the growing demand for Israeli backup bank accounts, Clarity Capital launched Israeli Backup Investment Accounts (IBIA) for American and Canadian citizens. These accounts are intended to help individuals and families set aside money to deal with risks such as a need or desire to leave the United States or Canada.
In fact, a survey conducted by the Anti-Defamation League (ADL) recently revealed that 63 percent of American Jews feel their communities are less safe than they were a decade ago.
To provide these citizens with peace of mind, knowing their money is safe and adhering to international tax reporting standards and more, Clarity Capital is providing the United States and Canadian citizens with an opportunity to hold a securities account in Israel.
"It's unfortunate, but we've seen an increase in calls from Jewish Americans who are interested in opening a bank account in Israel for security purposes," said Amir Leybovitch, Chief Executive Officer of Clarity Capital. "Through IBIA, and as an ISA and SEC-registered firm, we are able to provide our clients with the opportunity to safely open a backup account as part of their wealth risk management strategy."
Since 2006, Clarity Capital, a global investment firm with offices in Tel Aviv and New York has been providing wealth and investment management services to institutional and individual investors worldwide including high-net-worth individuals, families, endowments, foundations, and institutions.
When a client opens an IBIA facilitated by Clarity Capital, they will have access to a myriad of benefits, including:
The option to open private, corporate, and trust accounts
Removal of double taxation due to the Taxation Treaty
Monthly reports about the health of the account
Remote set-up of accounts
Choice of active- or passive-managed accounts
Minimal fees associated with passive accounts (in addition to reduced bank fees)
All these benefits and more are meant to provide American and Canadian citizens with the opportunity to protect their funds and their families by opening an account in Israel in the event of an emergency.
Contact the team at Clarity Capital to help you reach your financial objectives.
About Clarity Capital
Clarity Capital is a global investment management firm with offices in Tel Aviv and New York, providing wealth and investment management services to institutional and individual investors worldwide, including high-net-worth individuals, families, endowments, foundations, and institutions, since 2006. Clarity offers a wide range of services and products which include Private Wealth Management, Family Office Services, Hedge Fund, and Private Debt opportunities, Socially Responsible Investing, and Institutional Fund Distribution. Our team is led by financial professionals with decades of worldwide experience in protecting and growing clients' assets. Clarity Capital is registered with the U.S. Securities and Exchange Commission (SEC), the Israel Securities Authority (ISA), the Canadian Autorité des Marchés Financiers of Québec (AMF), and the Canadian Ontario Securities Commission (OSC).
Website – www.claritycap.com
Clarity Capital North America Headquarters 712 Fifth Avenue, New York, NY 10019, United States, 34th Floor [email protected]; +1 646 448 5200
Investment inquiries – [email protected]
Partnership inquiries – [email protected]
Press and media inquiries – [email protected]
Related Images
logo.png
Logo
Clarity Capital
SOURCE Clarity Capital
Province announces approx. $1.9M investment in local townships – KitchenerToday.com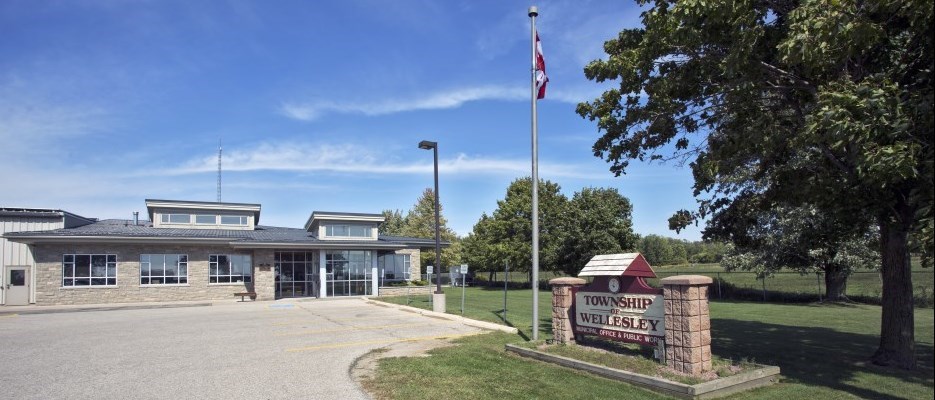 A funding boost to our local townships announced by the provincial government today, as MPP for Kitchener-Conestoga Mike Harris Jr. announced almost $1.9 million dollars in investments for infrastructure projects in the townships of Wellesley, Wilmot and Woolwich. Those funds made available through the Ontario Community Infrastructure Fund (OCIF) are said to come through the province's continuing effort to support municipalities "as they build and repair roads, bridges, water and wastewater infrastructure."
In a release, MPP Harris Jr. said the funding will help local municipalities in moving forward with their infrastructure priorities and asset management planning needs in 2021. Of the nearly $1.9M investment, Wellesley will receive $518,917, Wilmot will be receiving $728,765 and $630,843 will go to Woolwich.
"This is part of my commitment to support our local municipalities and make our community the best place to live and grow." said Harris.
Part of a larger investment effort, the funds come as part of the province's approximately $200 million commitment to 424 communities to help address core infrastructure products and other planning needs this year. Also commenting on the province-wide effort was the Minister of Infrastructure Laurie Scott, who said the investment in infrastructure projects has the government "strengthening and building communities."
"This is part of our ongoing commitment to support small, rural and northern municipalities across Ontario, providing stable funding needed to build long-term economic resilience."
Funding through the Ontario Community Infrastructure Fund provides stable and predictable funding for rural and northern communities with populations under 100,000. The province also provides funding to communities through the Canada Infrastructure Program – a $30-billion, 10-year program shared between federal, provincial and municipal governments.