Things not trending locally in the right direction: Hajdu – Tbnewswatch.com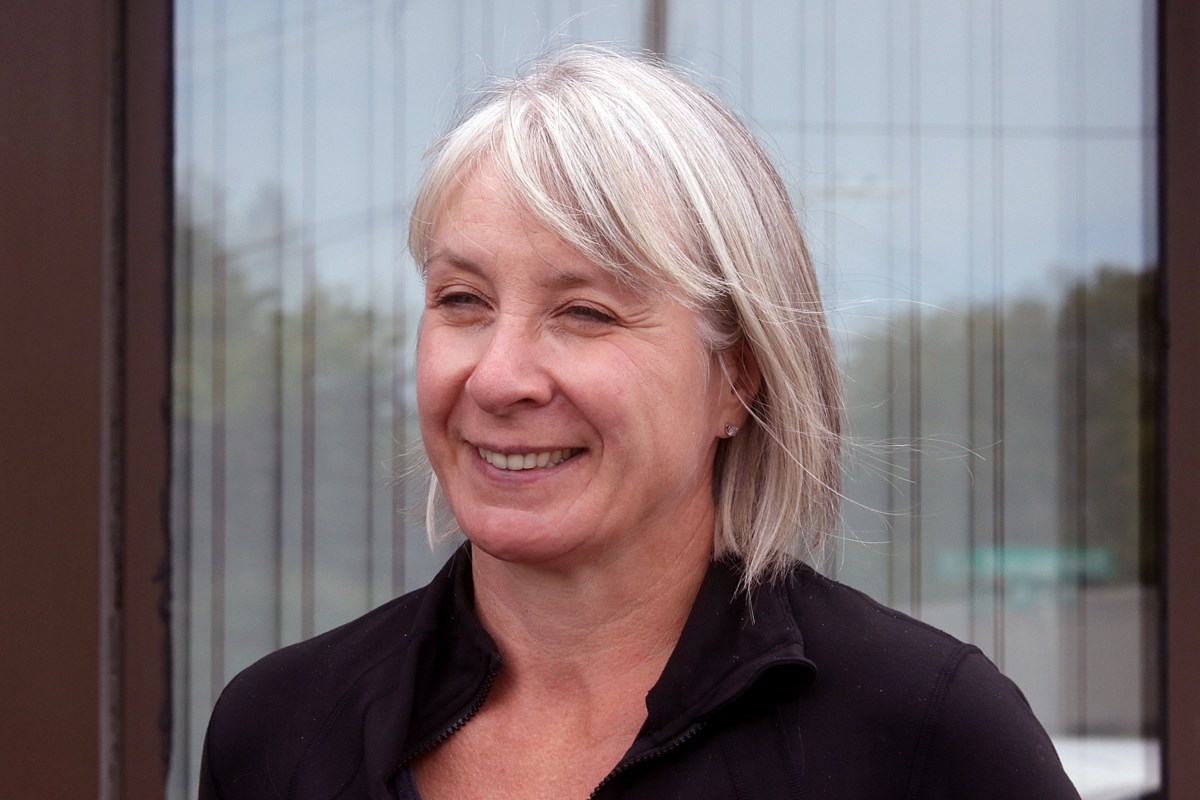 THUNDER BAY – As Canada's health minister, Patty Hajdu says things are looking up across the country, as vaccines slowly, but surely, begin to roll out and case counts begin to drop.
However, when Hajdu takes off her cabinet hat instead puts on her Liberal red toque as the MP for Thunder Bay –Superior North, she's not thrilled with what she's seen in recent weeks.
The District of Thunder Bay has seen its COVID-19 case count skyrocket, to 229 active cases and counting, including 166 added to the database in the past seven days alone.
"Things are not trending in the right direction," Hajdu said, "and it's actually kind of scary because we have a very small health-care system. I've been saying this from the very beginning. So when our health-care system goes into crisis, there are not a lot of options. There are not other hospitals that can pick up the slack."
Hajdu said this is why it's important for the general public not to look at last week's move back into the provincial COVID-19 framework, albeit at the stringent Red-Control level, as a carte blanche return to normal.
This is far from over, the second-term representative said.
"I think it's really important that we all continue to do what we can to reduce our contacts, to protect each other. I understand the desire that people want to get to get back to normal, but given where we're at as a community, as we see these cases grow and spread in schools and other workplaces, you can bet your bottom dollar it'll be a lot harder to tamp down this growth if we don't all buckle down right now and try to stay home as much as possible," Hajdu said.
The health minister said she's in constant contact with public health officials in the region, including the District of Thunder Bay and the Northwestern Health Unit, which jumped to more than 100 active cases in the past week, most of them confined to Wabaseemoong First Nation, leading officials there to consider a splitting off part of the district out of the Yellow level of Ontario's COVID-19 framework.
Hajdu said what she's learned over the course of the pandemic is that governments at all levels need to be able to move fast.
"You need to take measures that are strong and swift and act quickly," she said. "So I would say whatever we can do now as a community to stop this exponential growth is important. You know these decisions are made at the provincial level and it's important and, we've been stressing this … if we see variants take hold and explosive growth, we could be in a world of pain as a country.
"We've in a very delicate time."
Hajdu said vaccine delivery is beginning to get back on track, with 400,000 doses planned for distribution over the next several weeks.
"But what we don't want to see is explosions of growth in rural – or any area really – that puts pressure on our health-care systems, in the way that I anticipate Thunder Bay is going to be feeling very shortly."
There are currently at least a dozen people in the COVID-19 unit at Thunder Bay Regional Health Sciences Centre, three in intensive care.
Barrick Gold profit beats expectations as copper, gold prices surge
JOHANNESBURG (Reuters) -Barrick Gold Corp reported a 78% jump in first-quarter profit on Wednesday, beating analyst expectations thanks to rising gold and copper prices, and said it was on track to meet annual forecasts.
Production in the second half is expected to be higher than the first, the gold miner said, thanks in part to the ramp-up of underground mining at the Bulyanhulu mine in Tanzania and higher expected grades at Lumwana in Zambia.
Barrick's first-quarter gold production fell to 1.10 million from 1.25 million ounces due partly to lower grades at its Pueblo Viejo mine in Dominican Republic.
Adjusted profit surged 78% to $507 million in the quarter ended March 31, from $285 million a year earlier, and Barrick announced a 9 cent per share quarterly dividend.
Stronger prices helped boost Barrick's revenue from its copper mines in Chile, Saudi Arabia and Zambia by 31% from the fourth quarter. Overall earnings per share were $0.29, ahead of analysts' estimate of $0.27.
"We expect a positive stock reaction to the earnings beat and strong cash flow," said Credit Suisse analysts.
POTENTIAL FOR SOUTH AFRICA MERGER
Barrick CEO Mark Bristow, who has championed mergers across the gold industry, said he backed the idea of South Africa-listed miners Goldfields and AngloGold Ashanti combining.
Speculation has been swirling around the two companies and Sibanye-Stillwater, whose CEO Neal Froneman floated the idea of a three-way merger in March.
"I'm a South African, and this country has such a great mining history and it would be great to see a real gold business come out of the many failed discussions that we've seen," said Bristow.
Goldfields declined to comment. In a statement, AngloGold Ashanti said it was focused on delivering on its growth plan to unlock value from its portfolio of gold assets.
Bristow also said he had met with the Democratic Republic of Congo's new mines minister and other officials and was continuing to work on getting $900 million belonging to its Kibali mine joint venture out of the country.
"We have a solution, it just needs to be sanctioned by the appropriate authorities which haven't been around for a while," he said, referring to a recent government overhaul by President Felix Tshisekedi.
(Reporting by Helen Reid in Johannesburg and Arundhati Sarkar in Bengaluru; editing by Shounak Dasgupta and Bernadette Baum)
Loblaw gets quarterly sales, profit boost from online demand surge
Retailer Loblaw Cos Ltd beat market estimates for quarterly revenue and profit on Wednesday, as its online sales more than doubled on soaring demand from homebound buyers for groceries and other essentials during the COVID-19 pandemic.
Lockdowns and other virus-related restrictions in Canada, including reduced store capacity, during the first three months of the year pushed consumers to stockpile groceries and other essential items.
Loblaw, one of the biggest retailers in Canada, said that the momentum from the first quarter has continued into the current quarter, adding that it expects to exceed its own full-year profit expectations.
However, the company has warned that its food retail unit, which saw a surge last year at the peak of stockpiling, would not be as robust in the current quarter. In the first month of the ongoing quarter, food same-store sales have declined slightly, Loblaw said.
For the second quarter, the company expects to incur pandemic-related costs of about $65 million to $75 million, compared with $282 million a year earlier.
Net earnings available to its common shareholders rose to C$313 million, or 90 Canadian cents per share, in the quarter ended March 27 from C$240 million, or 66 Canadian cents per share, a year earlier.
Excluding one-time items, the retailer earned C$1.13 per share, beating the average analysts' estimate of 87 Canadian cents per share.
Its revenue rose to C$11.87 billion ($9.67 billion) in the first quarter from C$11.80 billion a year earlier, surpassing analysts' estimate of C$11.72 billion, according to IBES data from Refinitiv.
($1 = 1.2277 Canadian dollars)
(Reporting by Mehr Bedi in Bengaluru; editing by Uttaresh.V)
Bombardier in talks to amend bondholders' agreement after breach claim on asset sales
(Reuters) – Bombardier on Monday contested a bondholder's claims that its recent sales of non-core assets breach the terms of certain notes, and said it would seek bondholders' consent to amend terms on eight bond issues.
Bombardier has emerged as a pure play business jet maker after divesting assets including the sale of its transportation business to Alstom, which it completed in January, to pay down debt and boost earnings.
The company said it launched consent solicitations with respect to outstanding senior notes or debentures, following the claims by the unnamed bondholder that the asset sales constitute a breach of certain covenants under the indenture governing the 2034 notes.
Bombardier said in a statement these claims are without merit and it has not breached any covenant, adding that after evaluating various options it had determined requesting bondholders to amend the terms of the bonds was the most "expedient and efficient path" to maintain value and protect itself and its stakeholders.
If the amendments are approved, Bombardier will make a consent payment of $1.25 per $1,000 principal amount for applicable series of notes, and C$1.25 per C$1,000 principal of Canadian dollar-denominated 7.35% debentures due 2026, the statement said.
Bombardier also flagged early first-quarter revenue that would beat analysts' estimates, as rising vaccinations encourage wealthy travelers to return to flying.
Bombardier reports earnings on Thursday.
The jet maker said it expects first-quarter adjusted earnings before interest, taxes, depreciation, and amortization (EBITDA) from continuing operations of $123 million, above analysts' average estimate of $89 million, according to IBES data from Refinitiv.
The company expects business jet revenue to rise by 18% to $1.3 billion in the first quarter, from a year ago, beating Wall Street's estimate of $1.18 billion.
Bombardier stock closed up 3.3%.
While deliveries are roughly the same, Bombardier's product composition is shifting toward its flagship Global 7500 jets, a revenue driver.
Bombardier said it remains on track to deliver between 110-120 business aircraft in 2021. The company's full-year deliveries fell 20% to 114 jets in 2020.
(Reporting by Ankit Ajmera in Bengaluru and Allison Lampert in Montreal; Editing by Shailesh Kuber and Karishma Singh)