This California investor predicts a 10-year 'good economy' revolution that shoves the sharing economy aside – MarketWatch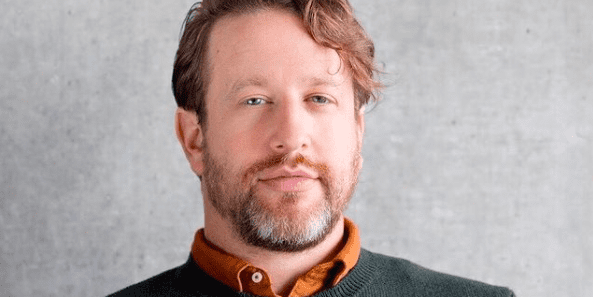 Joe Sanberg has big plans for the economy, and maybe himself.
The tech entrepreneur and investors wants to lead a tech revolution as a corporate White Knight, and possibly throw in a run for the White House. But his foremost goal is to lead the "good economy," a movement quickly gaining name recognition and the attention of big business amid intense interest in environmental, social and governance (ESG) investing and consumer habits.
"I believe we serve where we are needed. I'm always considering the ways I can help those in need — including running for office. If I ever conclude that's where I'm needed to serve, then I wouldn't hesitate," says Sanberg, 41, co-founder of financial services startup Aspiration.com, and a public policy advocate for labor, corporate responsibility and climate initiatives in California. In 2019, he entertained a run as a presidential candidate declaring a war on poverty and homelessness, and still harbors political dreams for 2024.
"The next 10 years of tech-driven innovation will be about the creation of the 'good economy' — like the past 10 years were about the sharing economy," Sanberg told MarketWatch. "The good economy is not just about conscience, but consumers are demanding it."
A prime example — Sanberg calls it an "anchor" of the movement — is Aspiration, backed by venture capital funds and the likes of actors Leonardo DiCaprio and Robert Downey Jr. The latter's Footprint Coalition Ventures was part of a $50 million investment round on Jan. 27 that raised Aspiration's total investments to more than $250 million.
"The work [Aspiration is] doing is critically important," says Mark Wexler, co-founder and managing partner of Just Business, an impact-investment firm. "It's important to know that your money is not destructing the environment. This is the big play that major companies can make in how they invest and in helping people."
The Los Angeles–based company, which deems itself a platform for automated ESG impact services for individuals and organizations, features a "Plant Your Change" service that rounds up debit-card purchases to the nearest dollar and uses the change to plant trees. To date, Aspiration has planted more than 5 million trees.
"Aspiration will be to the '20s what Airbnb
ABNB,
-3.97%
and Tesla
TSLA,
-2.19%
were to the teens," in terms of influence on the confluence of tech, politics and society, Sanberg says.
"
'Aspiration will be to the '20s what Airbnb and Tesla were to the teens.'
"

— Joe Sanberg, Aspiration

Sanberg, an ex-Wall Street executive and investor who has been vocal about corporate responsibility for years, was a lead investor in Blue Apron Holdings Inc.
APRN,
-8.01%,
the largest fresh meal-kit company in the U.S., and IVY, a leading social university. He also serves on the board of the Sierra Club Foundation and the Jefferson Awards Foundation, which involves more than 1 million young people in volunteerism and public service each year.
Sanberg's political beliefs and his startup are intertwined in what has been a popular — or essential, the more cynical might argue — pivot by businesses to be more socially active.
Though its origin stretches back years, the good economy movement is growing into as much a necessity for a company's business plan as 401K plans and lobbying efforts. General Motors Co.
GM,
-1.67%
and Ford Motor Co.
F,
-0.68%,
for instance, have vowed to commit fully to electric vehicles by 2035. International Business Machines Corp.
IBM,
-0.12%
last week said it plans to reach net-zero greenhouse-gas emissions by 2030. Companies that have defined themselves by larger goals beyond their business have flourished, like Beyond Meat Inc.
BYND,
-0.95%,
which has seen shares gain 50% over the past 12 months as it pushes to get meat-eaters to opt for a more environmentally-friendly diet.
For these companies, recent consumer surveys underscore the importance of brand trust, which ranked as one of the five most important criteria for consumers, at 81%, according to an Edelman survey released last year. When asked if they chose, switched, avoided or boycotted a brand "based on its stand on societal issues," 64% said yes in 2019, compared with 51% in 2017.
About three-quarters of U.S. adults consider reducing their environmental impact as "either a major or minor influence on both their personal behaviors," a Morning Consult poll in late January found.
The broader investment world is getting on board, too. MSCI, one of the leading providers of indexes for the financial markets, is seeing demand for ESG ratings and index products outstripping growth in its traditional stock index business.
"We're giving people a way to match up their money and their morals," Aspiration Chief Executive Andrei Cherny told MarketWatch. "What we've seen amid COVID is people switching to plant-based meat, and being more attuned to the environment. Consumers are thinking more about their values than they have previously."
To that end, Aspiration says it is working with several unnamed companies, including a real-estate firm in Southern California, on good-economy partnerships.
An e-book from early 2016 called "The Good Economy" imagined such an evolving economic system, circa 2020-'40, with "new approaches to production, work, organization, governance, and eventually politics.
"We also believe, but haven't argued explicitly, that 'you can't get one without the other.'"
"It's not wise to develop an economic system in which individuals are left out in the cold," says Bo Cutter, who co-authored the book and is a senior fellow and director of the Next American Economy Project at the Roosevelt Institute. "What was very likely to emerge were different kinds of companies that benefited all workers — and by that I meant anyone who works."
Such companies, called B Corporations, meet the highest standards of verified social and environmental performance, public transparency and legal accountability to balance profit and purpose, Cutter added.
One of the first companies to adopt a corporate-responsibility stance was consumer-goods giant Unilever
UL,
+2.04%.
It developed a sustainability living plan, and has eventually aligned its brand beyond baby food and soft drinks to include good works to improve human rights, climate change, health and hygiene, nutrition, and aid to small farmers.
Read: Microsoft, Unilever and a Finnish oil refiner believe Amazon has it right with climate pledge
When Salesforce.com Inc.
CRM,
-2.20%
introduced a Pledge 1% philanthropy model nearly two decades ago, it was considered a curiosity. Now, more than 12,000 companies have adopted it, including Box Inc.
BOX,
+9.60%,
Yelp Inc.
YELP,
+1.49%,
Okta Inc.
OKTA,
-1.42%
and Twilio Inc.
TWLO,
+0.34%.
"It's been great to see for-profit companies generate social change. This will be the decade of ecopreneurs," Suzanne DiBianca, chief impact officer at Salesforce, a pioneer in the field of what she calls "stakeholder capitalism."
"
'It's been great to see for-profit companies generate social change. This will be the decade of ecopreneurs.'
"

— Suzanne DiBianca, Salesforce

"We are seeing a new wave of citizen social-change agents," she said.
A plethora of companies have followed the path, including digital banks in the past few years.
"The idea of profit and purpose are not mutually exclusive. A lot has changed from the days of [economist] Milton Friedman and 'the business of business is profits,'" Scott Beaudoin, executive vice president of social purpose and sustainability at Broder Partners, told MarketWatch.
"The ESG movement really got its roots in Europe, and flourished there much more quickly and deeply than in the U.S., but it is coming here," Brian Graham, a partner and co-founder of the Klaros Group, an investment and advisory business focused on fintech and traditional banking, told MarketWatch. "Aspiration is well positioned to capitalize on it, and to drive it forward."
With the greater mainstream adoption of ESG comes tougher scrutiny. "Greenwashing," in which companies leverage their socially-aware service or product changes to take advantage of consumer trends but then aren't transparent about implementation and effectiveness after the fact, remains a roadblock for the movement. Traditional banks and money managers, for instance, have faced backlash for making pledges to reduce their carbon footprint and promote ESG generally, but still finance climate-change violators to round out profit-making goals.
Community development financial institutions (CDFIs) — private financial institutions dedicated to delivering affordable lending to underserved communities — have created one strong ripple in the good economy wave. Among them: Oportun, a lender that aids Latino communities; Commerce Home Mortgage, which focuses on providing access to home ownership for Latinos in Southern California; and Change, which provides mortgage loans to underserved communities.
"You can do good [financially] by doing good," says Steven Sugarman, who founded Change in 2017. The company offered $7 billion in home-ownership loans for lower-income individuals, Blacks and Latinos last year, and expects to lend $12 billion in 2021.
"When there are non-economic factors limiting supply of services to a market, that's a market you want to serve," said Sugarman, who estimates the market at about $200 billion. "We did this not just for social reasons, but it's a good business."
Ultimately, the intersection of mission-based businesses and good business — especially in politically and socially charged times marked by heightened awareness around Black Lives Matter, climate change and immigration — is inescapable, argues Aspiration's Cherny.
"The good economy is about building trust," Cherny says. "And part of the equation is distrust of Big Tech and some financial services."
Market jitters only underscore China's importance to global economy – Financial Times
A curious feature of the aftermath of the 2008-9 financial crisis is that there has been no backlash against international finance to compare with the retreat from globalised production. Still more curious is that global capital seems so unbothered by the Biden administration following Donald Trump in seeking to decouple economically from China.
This makes the wholesale dumping of Chinese bonds and equities by developed world fund managers earlier last week — in the face of Beijing's continued assault on Chinese tech giants and its new attack on the Chinese private education industry — a striking about turn. Doubly so, given the sheer momentum of record inflows into China.
The stock of inward foreign direct investment in China has risen from $587bn in 2010 to $1.9tn in 2020. While global foreign direct investment fell last year by 35 per cent to $1tn, inflows into China rose from $141bn to $149bn, no doubt partly reflecting perceptions of a very rapid recovery from Covid-19.
Foreign investors also bought $35bn of Chinese onshore equity stocks and $75bn of government bonds in the first half of this year, in each case a 50 per cent increase over the buoyant pre-Covid levels in 2019. As for Chinese companies quoted in the US, until this month investors largely ignored the administration's threats to delist those that fail to meet stricter audit compliance requirements. So, too, with prohibitions on investment in Chinese companies with links to the military.
Nicholas Lardy of the Peterson Institute for International Economics points out that global economic decoupling from China is simply not happening. Indeed, "in some critical dimensions China's integration into the global economy continues to deepen".
In part, that reflects the Beijing leadership's commitment to gradual liberalisation of the financial system. Wall Street's finest, mesmerised by the prospect of a Chinese crock of gold at the end of the global rainbow, have recently been encouraged by Beijing regulators' relaxation of ownership rules to take controlling stakes in Chinese securities firms and fund management groups.
And by easing restrictions on bond and equity inflows the Chinese authorities have been helping relieve the solvency problems of overstretched American and European pension funds. Against the background of an appreciating renminbi, these investors have been finding more generous yields in China's bond market than in the US or Europe.
Domestic and US-listed Chinese equities, meanwhile, offer access to a vibrant technology sector. Rhodium Group, a research company, estimates that US investors held $1.1tn in equities issued by Chinese companies at the end of 2020.
Last week's market turmoil suggests that developed world investors have underestimated the importance the Chinese Communist party attaches to control and social stability. Beijing is bent on cutting tech titans down to size and gaining a tighter hold over data. Its tilt at the tutoring market is designed to make education less elite-friendly.
The leadership is also determined to block the efforts of the US Public Company Accounting Oversight Board to gain access to US-listed Chinese companies' documents. Former diplomat Roger Garside suggests in his book China Coup that US threats to delist Chinese companies that fail to comply are not empty. He sees a risk that tensions over capital market issues could escalate seriously.
The scope for Chinese retaliation is equally real, notably in relation to so-called variable interest entities (VIEs), through which US investors gain access to Chinese equities. Beijing's sudden ban on tutoring companies' use of VIEs has highlighted the risks in an arrangement that confers only tenuous ownership rights and no control rights at all over onshore Chinese companies.
If greater hostility to foreign capital endures, China will pay a price. So far Beijing's aspiration for the renminbi to be a global reserve currency has been well served by its liberalised financial markets. Yet the essential next step — capital account liberalisation — was always going to be a challenge for the party because it entails a loss of control. It will become even harder if there are reduced foreign inflows to offset capital flight unleashed by rich Chinese who have no trust in the regime.
The US and China have a mutual interest in continuing financial interdependence. But as with wider geopolitical competition, the risk is of friction becoming out of control. The global financial alchemy whereby the relatively poor Chinese help finance rich countries' pensions is no longer a given.
Growth Risks To The Economy Intensify – Forbes
Mask mandates now are a reality in many parts of the country. That can't be good for economic growth in Q3. The first pass at Q2 GDP came in light, with growth of +6.5% where the consensus was north of 8%. Despite that disappointment, markets seemed to like the number, even as Amazon, the poster-child company for pandemic America, disappointed.
Growth
Some street economics departments are now seeing Q3 and Q4 with jaundiced eyes, as we do. Goldman Sachs, for example, has recently put the year's second-half growth projection in the 1.5% – 2.0% range, while the overall consensus is still near 7%. And, as you will see in our comments below, the consensus has consistently missed on the optimistic side, suggesting to us that the upcoming slower growth hasn't yet been priced into markets.
In fact, a look at the 6.5% Q2 GDP growth pattern reveals that nearly all that 6.5% was in the Q1 to Q2 handoff. Remember, the helicopter money drop in March propelled that month to new growth heights. Some of it spilled over into April, but May and June GDP growth rates were nonexistent. So, while Q2 maintained the March GDP levels providing the 6.5% Q2 bounce, the handoff to Q3 was flat. Maintaining June's GDP levels would result in a no-growth Q3. While we are not in the predicting business, it is clear to us that the 7%+ consensus GDP forecast for Q3 is in left field. The equity market has yet to confront that reality. On the other hand, the bond market, which has befuddled many a media commentator, seems to have picked up on this growth issue, with yields across the spectrum continuing to march lower.
Labor
The labor scene continues to be bifurcated, with the states that have opted-out of the federal $300/week unemployment supplement making much faster progress on the employment front than the states that have opted in. We acknowledge that there is more at play here than just the federal subsidy (e.g., child-care issues, school openings, fear of infection, or maybe the opt-out states just opened their economies earlier and/or more fully). Nevertheless, the data say that the federal subsidy appears to be playing a major role.
For the latest data week (July 24), the Initial Unemployment Claims (ICs) at the state level were a mixed bag with the seasonally adjusted number at 400K, a decline of -19K from last week's number (419K, since revised up to 424K). The consensus view was on the optimistic side, at 385K, so a disappointment. Readers of this blog know that we don't believe that the pandemic distortions are subject to seasonality, so we rely on non-seasonally adjusted data. On that score, there was a huge down move to 345K in the state ICs from 406K (since revised to 411K). That's a -61K move in the right direction. 43 states reported fewer ICs, 10 reported higher, but in seven of those 10, the uptick was less than 1,000. Only in TN (+1,439), NV (+2,434), and CA (+10,937) was the uptick more than 1,000. CA is an outlier, both in ICs, and in Continuing Claims (CCs), those receiving benefits for more than one week (more on CA below).
We think that in the post-September 6 period, the opt-in states will show much faster unemployment declines as the federal subsidy disappears.
The table shows the percentage changes in unemployment over the latest three weeks of data by date of opt-out using the May 15 data as the base. In this week's table we've added a line to exclude CA from the opt-in states as CCs there have risen a gargantuan +234K over the past two weeks.
Here are some other aggregated observations:
Total State CCs July 17: 3,247,071 100.0%
Opt-In State CCs July 17: 2,453,666 75.6%
Opt-Out State CCs July 17: 793.405 24.4%
Total Change in CCs July 10-17: -28428
Total Change Opt-in July 10-17: +56967
Total Change Opt-out July 10-17: -85395
Convinced? The week of July 17 saw the opt-out states, with 24.4% of the total CCs, reduce their unemployed by -85K while the opt-in states (75.6% of the CCs) increased their unemployment levels by nearly +57K!!
OK – let's exclude CA. The data now show that the opt-ins (ex-CA) have reduced their unemployment by a significant -15.4%, still behind the -26.5% of the opt-outs, but better than the -11.3% figure of the prior week. We expect rapid catch-up in the weeks ahead for the opt-ins. As for CA's data for the past two weeks, the only plausible explanation we can fathom, and this is just speculation, is that the rapid rise in ICs and CCs there is due to the Delta-Variant. If this turns out to be the cause, and CA turns out to be a leading indicator, think of what this might mean for the Q3 and Q4 economic growth path!
Inflation
The idea that the inflation we are currently experiencing is somehow "systemic" is still playing well in the financial media. At the press conference after the last Fed meeting (July 27-28), Chair Powell, while vague on dates and determinants of Fed policy actions going forward, was insistent (and consistent) that the Fed still sees the current inflationary bout as "transient." On Friday, July 30, the Fed's most closely watched inflation indicator, the Personal Consumption Expenditure (PCE) price deflator was reported as +0.5%, slightly lower than the +0.6% consensus expectation. The "core" reading (less food and energy) was +0.4%. On a Y/Y basis, headline was +4.0% with "core" at 3.5%. As indicated above, this is the Fed's primary inflation guide.
The blue line on the graph at the top shows the Y/Y percentage changes in this metric from January 2019 through June 2021. The right-hand side looks pretty scary: March 2021: +12%; April: +30%; May: +20%; June: +14%. But move your eye leftward on the blue line. There were 10 straight months of negative Y/Y readings. The financial media isn't talking about these.
Most of these Y/Y gyrations are occurring because of "base effects," i.e., the downdraft in this inflation gauge of a year ago in the denominator of the percentage change distorts the true picture. We have included a second line on the graph (orange) that uses 2019 data as the denominator. The resulting percentage changes are over a two-year period, so we annualized them. That is, if the resulting number is 4%, it means that, beginning in the 2019 month, multiplying the price by 1.04 twice (once for 2020 and once for 2021) would result in today's price level. This method gets rid of the "base effect" issue. Now look at the right-hand side (orange line). Not so scary after all: March: 4.2%, April 4.4%, May: 4.2%, June: 4.6%. For comparison, the Y/Y percentage changes in this PCE measure were 4.5% in December 2019, 4.7% in January 2020, and 4.7% in February 2020. Today's prices, then, after removal of the "base effects" are rising at the same rate as they were pre-pandemic. Back then, no one was talking or writing about inflation. As these "base effects" disappear over the next few months, so will the inflation angst. The Fed knows this.
Other Data
There is other data that convinces us that GDP growth will be flat over the next six months.
· Housing: This looks to have peaked. Remember, despite levels, if M/M data are lower, growth is slowing.
New Home Sales for June were 676K down -12.1% from the 769K May initially reported (since revised significantly downward to 724K). The consensus estimates, of course, use the latest available data (769K in this case), and thought that a 3.5% rise from 769K to 796K was in the cards. The miss was a gargantuan -15.1%. (See what we mean by overly optimistic estimates?)
Existing Home Sales, while slightly higher in June at 5.86 million units (annual rate) than in May (5.78 million), still represented a -26% fall for the last six months. The reason, as everyone knows, has mainly to do with rapidly rising prices with median prices up +23.4% Y/Y and at a hellish +38.0% annual rate over the last six months.
As a result, mortgage loan applications are off -21% in 2021.
· Construction: Both residential and non-residential construction are negative M/M with non-residential looking to be in a recession of its own.
· Supply Bottlenecks: Indications of supply delay times and backlog data from the latest regional Federal Reserve Banks (KC, Richmond, Philly, NY, and Dallas) show significant easing in the supply chains.
· Moratoriums: The eviction moratorium supposedly expired on Saturday, July 31. There are eight million renters (15% of the total) that are behind on rent, and 1.55 million mortgagees (2.9% of active mortgages) are delinquent. Payments on student loans, too, have not been required for some time.
Let's consider the best possible outcome: mortgages get extended payment terms, and renters are required to pay increased rent until the back rent is repaid (no evictions). In both cases, consumers are left with fewer net dollars than they had when the moratoriums were in effect, as they must begin again to make mortgage and (higher) rent payments. This certainly can't be a positive for the economic growth scenario.
· Delta-Variant: We noted at the top of this blog that mask requirements have been re-imposed on a significant portion of the population. The accompanying map shows the U.S. regions most impacted. This is just another negative for economic growth going forward (but perhaps a positive for Amazon!).
Conclusions
The data and trends portend much weaker second half 2021 economic growth.
The opt-out states have made, to date, greater strides in reducing unemployment than have the opt-ins. Ex CA, however, as the September 6 supplement end date approaches, the opt-ins are starting to catch-up. We expect this trend to intensify in August and (especially) September.
The Fed closely watches the PCE deflator. Our analysis indicates that the four-month spike in the PCE index is, indeed, transient.
From an economic growth point of view, the ending of the moratoriums on rent, mortgage payments and payments on student loans can only be a negative.
Mask wearing has returned. CA's employment data has rapidly deteriorated. We don't know why, but if it is due to the Delta-Variant, economic growth could be severely impacted.
(Joshua Barone contributed to this blog.)
Are In-Dash Fuel Economy Displays Accurate? – Forbes
Drivers should not rely too heavily on in-dash fuel economy systems that display the number of miles a vehicle gets per gallon and range value (how many "miles to empty"), as estimates can vary significantly over shorter trips or are dependent on the consistency of things that affect gas mileage, like speed and acceleration.
Those are the main results of a new report that assessed the accuracy of in-dash fuel economy displays, announced on Tuesday by the AAA. The findings, released at a time when gas prices are at a seven year high, the automotive group said, are important as drivers often rely on the display systems when making decisions about when to refuel.
The vehicle testing, based on a series of simulated driving scenarios, was conducted by the AAA in collaboration with the Automotive Research Center of the Automobile Club of Southern California.
"Collectively, the systems we tested were relatively accurate, but a closer examination of different driving scenarios revealed significant variability based on changes in speed, acceleration and distance," Megan McKernan, manager of the Automotive Research Center.
On average, the fuel economy display of the vehicles tested showed a relatively low error of 2.3% compared to the fuel economy measured by in lab testing. However, individual vehicle error varied greatly, which suggests that each vehicle reacted to changes in driving differently, and that the accuracy can be impacted by driving style and conditions.
For example, when driving conditions change, like going from city driving to highway driving, "the estimation will likely lose accuracy until it adjusts to the new driving conditions," the report noted. In addition, error varied significantly over short distances even when it was accurate over longer distances.
Testing of the "miles-to-empty" display found similar results with accuracy fluctuating across driving scenarios. The range estimation, at any given point, is affected by the vehicle's most recent driving conditions.
"We ran our test vehicles through different driving situations ranging from cruising at highway speeds to being stuck in traffic to typical city driving," McKernan said. "Despite the irregularities our testing found, a vehicle's fuel economy display is an important tool to understand how different driving styles impact how efficiently a vehicle uses fuel."
The report included a series of tips to maximize fuel economy, like minimizing use of air conditioning, avoiding hard acceleration and always inflating tires to the recommended pressure found inside the driver's side door or owner's manual, lightening the load of cargo; and in hot weather, parking in the shade or using a windshield sunscreen to lessen heat buildup inside the car, which reduces the need for air conditioning (and thus fuel) to cool down the car.
To avoid running out of gas, AAA recommends that drivers fill up when it reaches a quarter of a tank. This will ensure drivers have enough fuel in case of unexpected delays but also helps to prevent fuel pump damage that can occur when a vehicle's gas tank is regularly run down to empty.
To learn more, click here. To access the full report, click here.