This is as good as it gets for the US economy – Financial Times
The writer, Morgan Stanley Investment Management's chief global strategist, is author of 'The Ten Rules of Successful Nations'
Driven by the success of America's vaccine rollout and massive government stimulus, the US economy is expected to grow as fast as 7 per cent this year and is currently leading the world recovery. The commentariat is talking up an "American Renaissance" in a nation that on Sunday marked its 245th Independence Day.
But there is a problem: America just went through an economic renaissance. It's not likely to be reborn again.
A decade ago, in the wake of the 2008 financial crisis, Standard & Poor's downgraded US government debt for the first time ever, triggering dire forecasts of American decline. Instead, the 2010s saw an expansion of American economic power, driven by its tech prowess and its relatively quick resolution of the debt crisis.
The US share of global gross domestic product rose from a 2011 low of 21 per cent to 25 per cent last year. Average incomes started the decade 26 per cent higher in the US than in Europe and finished more than 60 per cent higher. The US income lead over Japan grew even more dramatically. By early 2020, despite talk of "despair" in the jobless middle classes, US consumer and small business confidence hit highs unsurpassed since the 1960s.
As a financial superpower, the US reached even greater heights. Its share of global stock markets increased in the 2010s from 42 per cent to 58 per cent. The dollar emerged more dominant than ever, helping the US extend its lead over other developed nations.
By late 2019, 75 per cent of all overseas loans to individuals and corporations were denominated in dollars, up from 60 per cent before the crisis of 2008. Six of every 10 countries used the dollar as their "anchor" — the currency against which they measure and stabilise the value of their own currency — near a record high. China's efforts to challenge the dollar as the world's favourite reserve currency also failed utterly during the 2010s.
After a comeback decade, America is unlikely to rise anew in the 2020s. As I argued at the start of the pandemic, booms that are potent are almost always followed by a long hangover.
The US economy led the world in the 1960s, but in the 70s it worried about falling behind the oil-fuelled Soviet Union. In the 1980s it fretted over an ascendant Japan. The US came roaring back during the tech boom of the 1990s, but the 2000s were all about the rise of emerging markets led by China.
Forecasts for another US surge rest in part on faith that it can keep extending its lead in technology. But the US internet giants already face challengers in emerging markets from Asia to Africa, where local entrepreneurs are building national and regional market leaders in ecommerce, e-banking and search. Europe is closing the innovation gap in fields such as robotics and AI, and European start-ups are attracting more private equity money than ever before.
Booms are often killed by complacency, which grips the US now. Significant voices in both political parties have argued that America should continue to borrow and spend freely, thanks to the unrivalled status of the dollar as the world's most wanted currency.
But easy money flowing out of the Fed is threatening to weaken the dollar and feeding the rise of zombies — companies which earn too little to make even interest payments on their debt. They barely existed in the US 20 years ago, but accounted for 6 per cent of listed companies by 2010, and almost 20 per cent by last year.
The federal government and corporations are now so deep in debt, it is hard to imagine how they can further boost the economy. In 2010, the US owed the rest of the world $2.5tn, a sum equal to 17 per cent of US GDP. By early last year, those liabilities had risen to $10tn and more than 50 per cent of GDP — a threshold that has often triggered currency crises in the past. Currently they are $14tn and 67 per cent of GDP.
None of this means that American declinists, so wrong in the 2010s, will finally be proved right. China's rising share in the global economy has come largely at the expense of Europe and Japan. Declinists, still convinced the US will soon be overtaken by China, overlook the fact that China has huge debt problems too.
What is more likely is that the US will have a mediocre decade, weighed down by the excesses of its recent boom. Relative to other markets, US stocks are at a 100-year peak. Valuations that high reflect the new optimism: after a decade of unanticipated US success, many analysts now expect more of the same. Alas, this may be as good as it gets for America.
China's economy recovering but foundation not solid, premier says – Financial Post
Article content
BEIJING — China's economy has recovered to some extent, but its foundation is not solid, state media on Tuesday quoted Premier Li Keqiang as saying.
China will strive to drive the economy back onto a normal track and bring down the jobless rate as soon as possible, Li was quoted as saying.
"Currently, the implementation of the policy package to stabilize the economy is accelerating and taking effect. The economy has recovered on the whole, but the foundation is not yet solid," Li was quoted as saying.
Article content
"The task of stabilizing employment remains arduous."
China's economy showed signs of recovery in May after slumping the previous month as industrial production revived, but consumption remained weak and underlined the challenge for policymakers amid the persistent drag from strict COVID-19 curbs.
China's nationwide survey-based jobless rate fell to 5.9% in May from 6.1% in April, still above the government's 2022 target of below 5.5%.
In particular, the surveyed jobless rate in 31 major cities picked up to 6.9%, the highest on record. Some economists expect employment to worsen before it gets better, with a record number of graduates entering the workforce in summer.
Li vowed to achieve reasonable economic growth in the second quarter, although some private-sector economists expect the economy to shrink in the April-June quarter from a year earlier, compared with the first quarter's 4.8% growth.
(Reporting by Kevin Yao and Beijing newsroom; Editing by Andrew Heavens, William Maclean)
Economy sending mixed signals: Maybe a recession isn't coming – Axios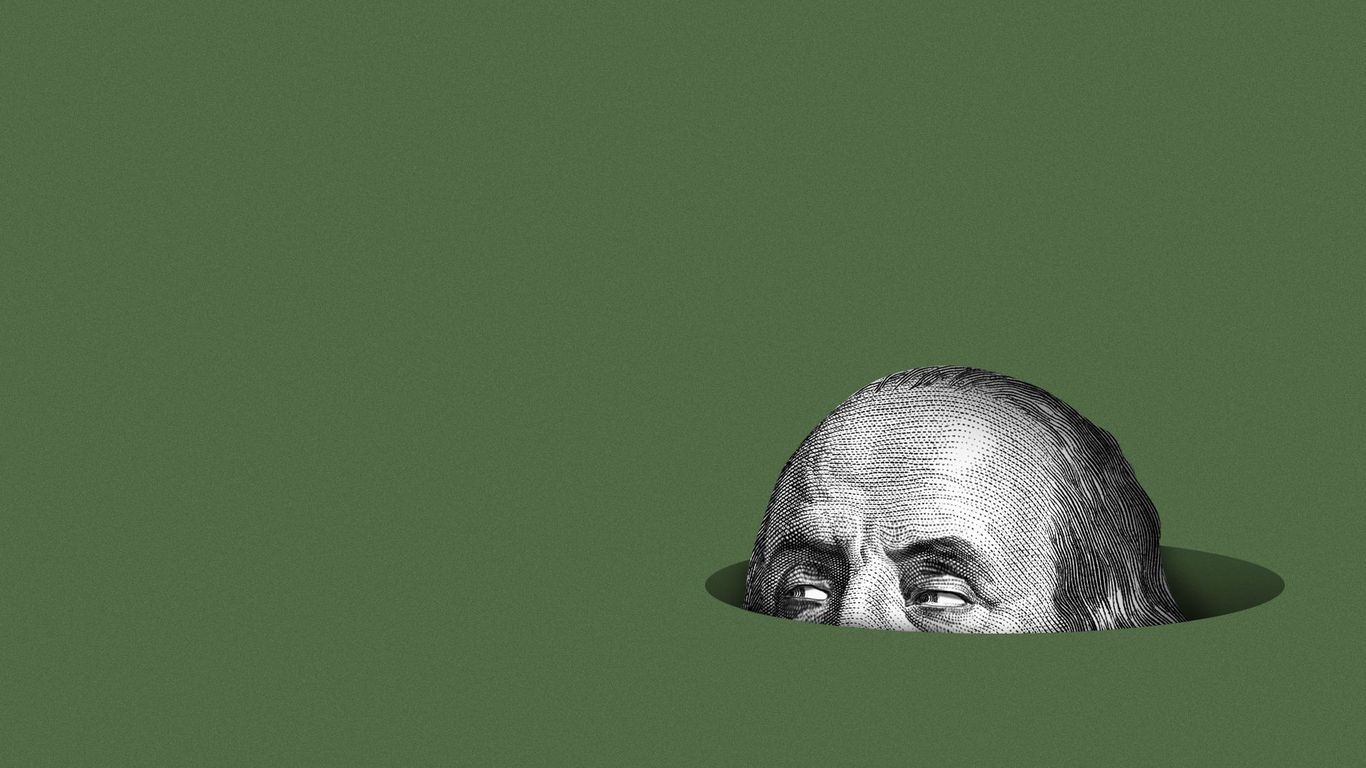 The job market is strong. Layoffs are happening. Businesses are pessimistic. Consumers are still spending.
If you're having a hard time figuring out this economy, you're not alone — it's sending all sorts of mixed signals.
Why it matters: The inflation crisis — namely record gas prices — has plunged consumer sentiment to an all-time low.
Meanwhile, the Fed's bid to wrest control of price spikes by imposing interest-rate hikes is having far-reaching effects.
The big picture: Depending on where you focus your attention, the economy can look nowhere near as bad as some people say — or that we're heading for a total face-plant:
The unemployment rate is only about a point away from an all-time low, but companies like Redfin, Netflix and Coinbase are cutting workers.
Business optimism hit the lowest point in the 12 years of JPMorgan Chase's Business Leaders Outlook Pulse survey, released today. But durable goods orders rose 0.7% in May, according to figures released today, signaling that companies were still spending.
Mortgage rates are pricing many buyers out of the housing market — but median home price growth held steady for a third straight week last week.
Reality check: The pandemic triggered a period of profound economic disruption, leaving some of the economic tea leaves harder to read than in past cycles.
Much of what seems today like conflicting or inconsistent data could simply be the result of an economy on the brink of change.
What they're saying: "As people learned to live with COVID-19 and prove resilient so far to higher prices at the checkout stand, economic momentum will likely protect the U.S economy this year," S&P Global Ratings U.S. chief economist Beth Ann Bovino said Monday in a statement. "What's around the bend in 2023 is the bigger worry."
The bottom line: Uncertainty is toxic for investor and consumer sentiment.
Analysis | What Is the 'Special Debt' China Uses to Spur Its Economy? – The Washington Post
China's government is cash-strapped with Covid-19, tax breaks and a property downturn pulling down income while spending keeps rising to pay for economic stimulus and containing virus outbreaks. One option Beijing has to fill the gap is to sell special sovereign bonds, a rarely used financing tool it last dusted off in 2020 to help lift the economy without inflating the budget deficit. Before that, they were employed during the Asian financial crisis in the 1990s and to help seed China's sovereign wealth fund in 2007.
1. What are special sovereign bonds?
Unlike regular government debt, special bonds raise cash for a certain policy or to help solve a particular problem. They are not part of China's official budget and thus not included in deficit calculations. The State Council, China's cabinet, can propose the sale of such bonds, which then requires approval only by a standing committee of the National People's Congress, which generally meets every two months, rather than the full legislative body, which meets only once a year. That means they can be issued in a more flexible way than regular bonds, which have to be planned for in the budget and approved by the annual session of the NPC.
2. Why use this tool now?
China has a target for gross domestic product growth of around 5.5% for this year, but with Covid lockdowns and a property slump, economists say the government is nowhere close to achieving that. One way President Xi Jinping is hoping to fuel a faster recovery is by spending trillions of yuan on infrastructure projects. Funding that kind of stimulus through the budget will be challenging though, given the plunge in tax revenues this year. Part of the financing will come from China's state-owned development banks, like China Development Bank and Agricultural Development Bank of China, which have been given an additional 800 billion yuan ($120 billion) credit line to provide loans for infrastructure investment. Special sovereign bonds could be an additional source, given some were used for that purpose in 2020. Wang Yiming, an adviser to the central bank's monetary policy committee, highlighted special national bonds as an option. More likely, the notes may be used to bridge the fiscal gap and finance the stimulus measures the government announced in May, according to Australia & New Zealand Banking Group Ltd. analysts Betty Wang and Xing Zhaopeng.
3. How were these bonds used before?
Some 1 trillion yuan of notes were sold in 2020, early in the pandemic. Exceptionally that time, the Communist Party's all-powerful Politburo decided to sell the bonds and the NPC gave the official go-ahead at its full session in May. Some 700 billion yuan from that sale was transferred to local governments to support their Covid control efforts and infrastructure investment, according to a report by the Ministry of Finance. The rest was brought into the central government's general public budget for subsidizing local spending on the outbreak, it shows. Before that:
• In 2007, 1.55 trillion yuan of special government bonds were issued to capitalize China Investment Corp., the sovereign wealth fund. The bond proceeds were used to buy currency reserves from the People's Bank of China, and those funds then went to CIC. Some of the bonds worth around 950 billion yuan will come due in the second half of this year, Bloomberg-compiled data show.
• During the Asian financial crisis, China sold 270 billion yuan of special government bonds — at the time the country's largest bond issue — to raise capital for its big state banks and help offset losses from nonperforming assets.
4. How might the bonds affect financial markets?
A surge of bond supply would drive down prices of the securities and push up yields. The issuance in mid-2020 helped to boost the yield on China's 10-year government bond by more than 20 basis points in about three weeks, to a near six-month high. At the time, liquidity conditions were tight because of a deluge of local government bond supply before the special debt hit the market and the central bank's cautious approach to monetary easing, in part to avoid fueling asset bubbles. The situation is different now. Interest rate cuts and other central bank easing measures mean the nation's banks are flush with cash that they can use to soak up any extra bond supply. Also, local governments — which issue their own special bonds used mainly for infrastructure investment — have been ordered to sell almost all of this year's quota of 3.65 trillion yuan of debt by the end of June. That should leave room for the market to absorb new debt issuances in the second half of 2022.
5. How much are we talking?
Jia Kang, a former head of a finance ministry research institute, said the 1 trillion yuan sold in 2020 could serve as a "reference" for policy makers when deciding on how much to issue this year. Others think it might be more. Larry Hu, head of China economics at Macquarie Group Ltd., estimated that the Covid outbreaks this year in China likely caused a budget shortfall of 1 trillion to 2 trillion yuan. A sale that size could contribute 1-2 percentage points to gross domestic product growth given the extra financial boost it will give local governments to spend, he estimated, adding the impact on the financial market is expected to be "limited."
More stories like this are available on bloomberg.com
©2022 Bloomberg L.P.