THROBBER joins Winter/Summer Stations art installations in the Beach for month of August – Beach Metro Community News – Beach Metro News
Photo above, The Epitonium at Woodbine Park. Inset photos show THROBBER at the R.C. Harris Water Treatment Plant; and Arc de Blob at Kew Gardens Park. THROBBER photo by Abhi Kathuria/The Beach BIA. Photos of The Epitonium and Arc de Blob by Susan Legge.
The seventh annual design competition Winter Stations has returned to the Beach.
In partnership with The Beach BIA, with three of the winning five installations on exhibit until Aug.31, the annual art installation has made it home for the summer despite a number of delays caused by the COVID-19 pandemic.
Historically launched on Family Day weekend, Winter Stations held a special Spring Stations late this year, with programming in and around The Distillery Historical District.
The Beach BIA is inviting residents to safely view winning installations ARc de Blob, The Epitonium, and THROBBER as part of Summer Stations.
The stations are located at Kew Gardens adjacent to the Toronto Public Library Beaches Branch, Woodbine Park and the R.C. Harris Water Treatment Plant. Click here to view a map of the winning installations.
"In a turn-of-events, it's wonderful that the winning installations got to do a tour of the city, beginning at The Distillery District, and I'm thrilled that Summer Stations can finish their exhibit where it happens annually, at the Beaches," said Beaches-East York Councillor Brad Bradford in a press release by Winter Stations.
"We're glad to add a bit of joy to the neighbourhood this summer, and Torontonians can enjoy public art on their way to the library, park, shopping and more."
Paul Bieksa, Executive Director of The Beach BIA, is also thrilled to have the art installations on display locally.
"The Beach BIA is thrilled to invite Torontonians and visitors to experience Summer Stations in new, unique locations including Kew Gardens, Woodbine Park and the R.C. Harris property. Bring friends or family, explore the art installations outdoors along Queen Street East, shop local and enjoy great food in our neighbourhood."
Bieksa added that the Beach Summer Stations installations would not have been possible this month "without the generous contribution from The Richards Group and the tremendous cooperation and collaboration of Councillor Bradford and the City of Toronto's Parks and Water departments."
"We are so excited to support The Beach BIA and help bring the Summer Stations to the community," added Selene Richards, Co-Founder & Director of The Richards Group.
Winning design, The Embrace, by higher-education partner Sheridan College's students, will be on exhibit at the college's Trafalgar Campus from Aug. 20 to Oct. 22.
In the press release, Winter Stations organizers said they are looking forward to resuming the regular programming and schedule in 2022 which consists of the art installations being set up along Woodbine Beach in February.
For more on the winning designs for 2021, please see Beach Metro News' earlier story at https://beachmetro.com/2021/01/22/winter-stations-2021-winners-named-but-exact-date-of-exhibition-on-woodbine-beach-yet-to-be-determined/
Winter Stations was founded by RAW Design, Ferris + Associates, and Curio, Winter Stations Design Competition was conceived as a way of using design to inspire Torontonians to visit the Beach in the winter.
For the 2021 competition theme 'Refuge', organizers invited artists to reflect back on the year left behind and consider what refuge means to each of us in their submissions.
The 2021 Winter Stations jury was co-chaired by City Councillor Bradford and Tiffany Pratt, and consisted of Mayor John Tory, Krystal Koo, Norm Li, Jacquie Comrie, Evan Perelekos and Lisa Rochon.
For more information on Winter Stations, please go to www.winterstations.com
---
Did you enjoy this article? If so, you may consider becoming a Voluntary Subscriber to the Beach Metro Community News and help us continue providing the community with more local content such as this. For over 40 years, our staff have worked hard to be the eyes and ears in your community, inform you of upcoming events, and let you know what and who's making a difference. We cover the big stories as well as the little things that often matter the most. CLICK HERE to support Beach Metro News.
Exhibit explores use of art to cope with mental illness – St. Albert TODAY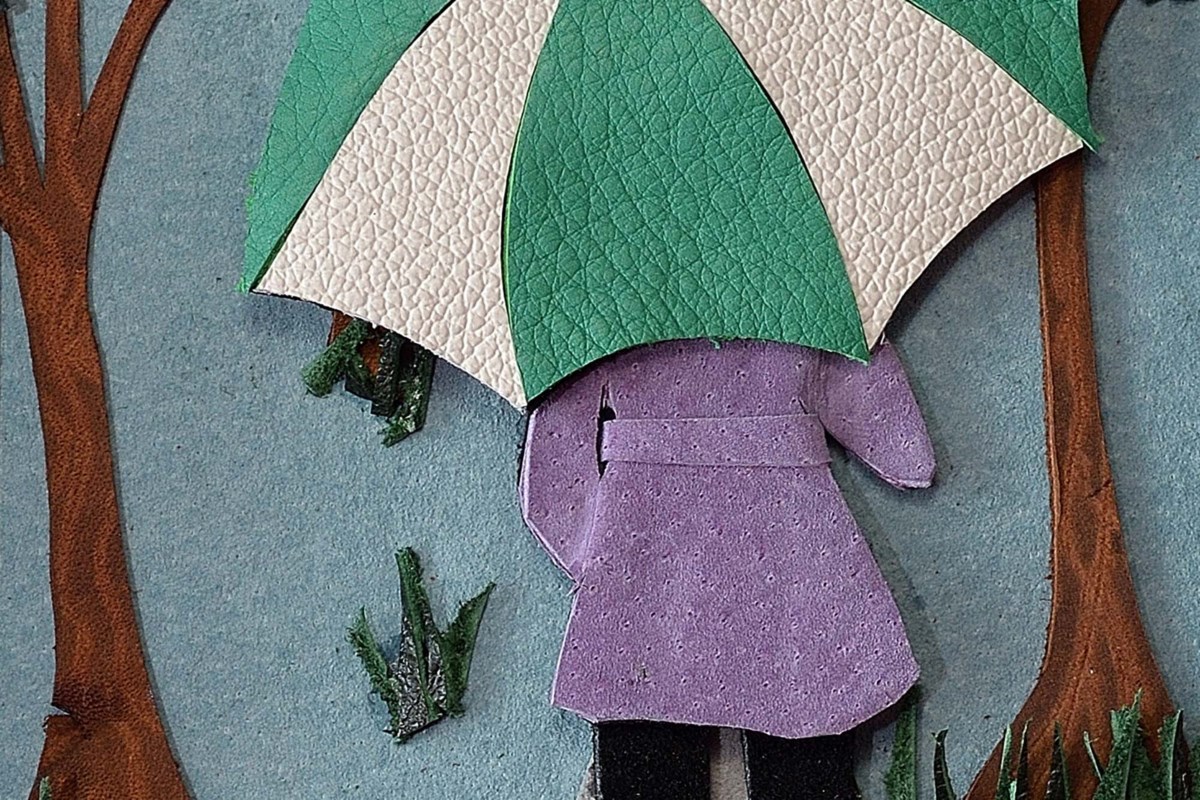 Kimberly Smith creates wall art with fused glass exploring nature and our relationship to it. Instead, Cynthia Carson, a severe brain injury survivor, infuses her personality into pieces constructed from leather.
Smith's fused glass of natural scenery comes across as elegant, serene, and peaceful yet at the same time very sturdy — much like the artist. Carson's work instead is bold and sassy, a reflection of the artist's larger-than-life personality.
Interestingly, both women are bound by mental illness and adopted art as a positive mechanism to cope with life. Their contrasting works, which oddly complement each other, are currently on exhibit at Visual Arts Studio Association as part of Divergent Properties, which runs until Saturday, Aug. 27.
Upon stepping into VASA's entrance, one immediately comes face-to-face with Carson's three-piece showcase of two black and white leopards and one tiger titled Strength Within.
"We as humans don't recognize our own strength — not necessarily physically, but mentally and emotionally. It's about finding the strength you did not know was there," said Carson.
The Edmonton artist began her journey crafting visual art as a significant and symbolic step towards working through trauma. The German-born artist moved to the United Kingdom for work and later travelled to South America before moving to Canada.
Once living in Canada, she suffered a crippling and traumatic brain injury that left her unable to control her body. Spending time in rehabilitation, she had to re-learn basic physical movements such as walking and spreading jam on toast. At times Carson felt as if she had fallen through the cracks, but stubbornly refused to give up.
"Once we were visiting my brother-in-law's apartment and I saw a piece of Native art made of leather, and I thought it was interesting. My husband's family is Métis and they taught me to make moccasins. We had a lot of leather at home, and I started cutting it up in five-minute increments because I couldn't concentrate any longer. For me it wasn't about creating art. It was about improving my motor skills, my concentration, my endurance, and overall rehabilitation," said Carson.
One of her creations is a stunning, blue peacock that looks as if it's about to jump out of the frame. It is modeled after peacocks living in the wild that are nearly extinct.
"It has a vulnerable beauty. It's a rendering that life is precious. We have this illusion we are in control, but that is not always true. It's about the fragility that life can be gone in a second. I've put it in a distressed frame because life is imperfect."
Another series is of ballet dancers standing on pointe in graceful dance positions.
"The ballet shows mean to me that I couldn't dance, but I could dance inside."
Carson has also come under the microscope from individuals who cannot see her injuries and are prone to judge.
"You don't see the challenges of brain injuries because you can't see anything. But it's about the perceptions people have of others — the visible and judgmental. It's all about assumptions."
Most importantly, Carson sees herself as a brain injury advocate and hopes her art spreads awareness.
Kimberly Smith creates kiln-fired glass art that evolves through form, colour, and materials. She uses nature themes borrowed from across Alberta. While her winter landscapes exude an aura of quiet peace, her bold-coloured Mama Bear projects the animal's volatile emotions.
"Mama Bear is an example of slab glass. I use chunks of glass and rebuild from broken pieces. I choose what I keep and what I discard and build something new," Smith said.
She uses three techniques — paper glass, enamel on glass, and slab glass, which can be fired to temperatures up to 1,500 F. She creates art in layers, some light and airy, others dark or muted. Some even sparkle with unexpected colours. No one layer stands on its own. All the layers must be added to see the beauty that emerges from within.
"I was 10 when I saw a glassblower at NAIT and thought it was the coolest thing I ever saw. I've done paintings — acrylics and watercolours — but it wasn't until 16 years ago that I found out a kiln could do both pottery and glass. From that moment on it devoured me. Glass is my home," said Smith.
There's something about the way light passes through the medium or is reflected that keeps the St. Albert artist intrigued and energized in attempting new challenges.
"It's only when we pull all the parts of the self together that we become whole."
The exhibit is free. VASA is located at 25 Sir Winston Churchill Ave. The studio is open Tuesday through Saturday from 11 a.m. to 4 p.m.
Colborne art gallery celebrates 25 years of creativity success in the Northumberland community – Northumberland News
University of Exeter at heart of rock art discoveries – BBC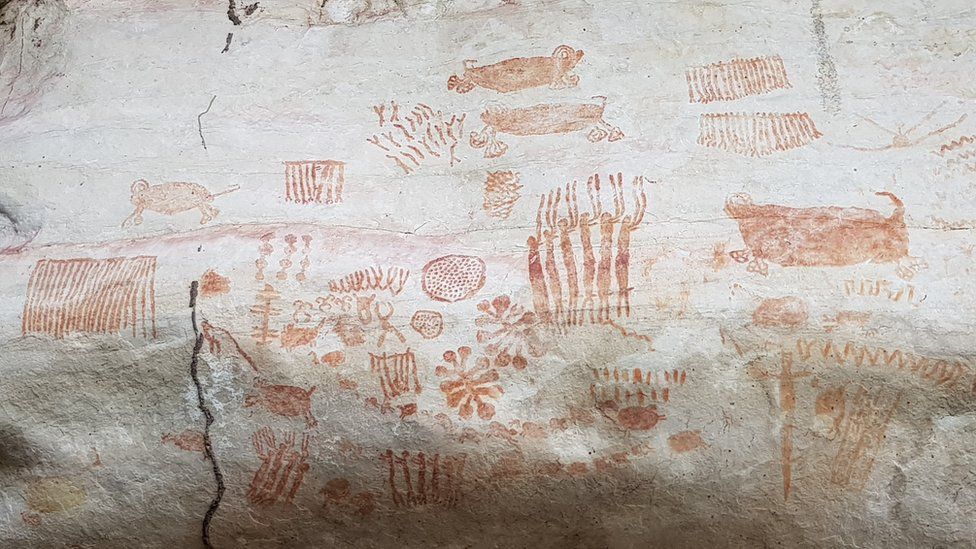 Archaeologists at the University of Exeter are at the heart of a global event to showcase ancient rock art.
The Painted Forest event in Colombia will show works thought to be from the first humans to enter the Amazon.
The discoveries have been unearthed by Lastjourney, a Colombian-English research collaboration, in which the university has taken a central role.
The symposium will bring international experts together with representatives of indigenous peoples and artists.
Prof José Iriarte from the University of Exeter said: "What we have discovered here in Colombia is an incredible insight into one of the most momentous demographic dispersals of our species into the diverse environments of north west South America."
Prof Iriarte said the rock art showed "a fascinating glimpse into the earliest artistic expressions of humans around the world".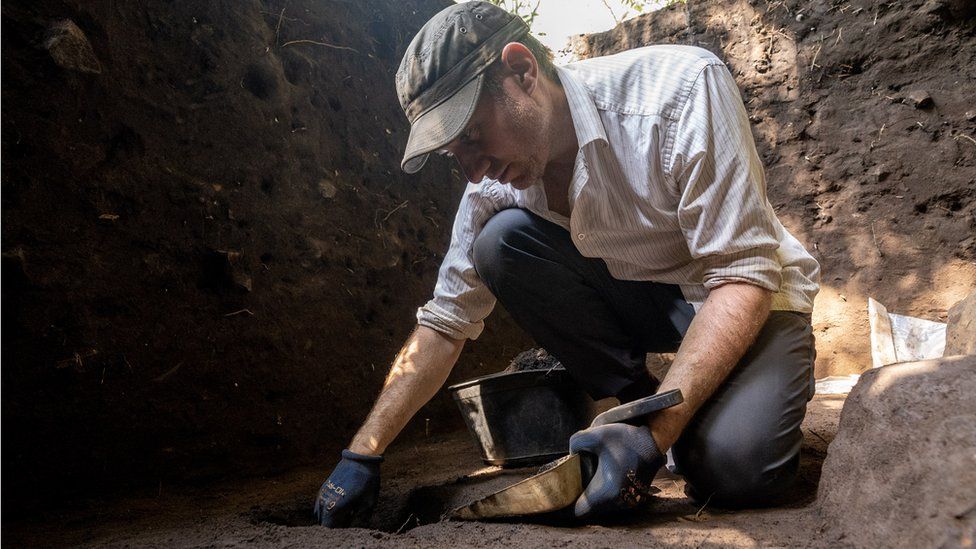 The artwork documents the arrival of the first humans in the north-western Amazon area almost 13,000 years ago, and the impact they had upon the landscape.
It will be on display in the Colombian city of San Jose de Guaviare, where delegates at the five-day symposium from 29 August to 2 September will sample rock painting and indigenous cooking and visit famous rock art sites of Cerro Azul, Raudal and Nuevo Tolima.
Project leaders from Lastjourney – which include the National University of Colombia, the University of Antioquia and the University of Exeter – will present a new bilingual (English/Spanish) guidebook for a layman's audience, also titled The Painted Forest.

Related Internet Links
The BBC is not responsible for the content of external sites.