Tilray Brands CEO says the business will continue to be profitable – CNBC Television
UK government to cut funding for BBC – Mail on Sunday report
Britain's government will cut the BBC's funding by ordering a two-year freeze on the fee that people pay to watch the broadcaster, the Mail on Sunday reported.
The future of the licence-payer funded British Broadcasting Corporation is a perpetual topic of political debate, with Prime Minister Boris Johnson's government most recently suggesting its funding needs to be reformed.
Set against an inflation rate expected to reach a 30-year high of 6% or more in April, freezing the licence cost at its current 159 pounds ($217.40) would provide some relief to consumers battling sharply rising costs of living.
But it would also be a large blow to the BBC's finances as it tries to compete with privately funded news outlets and the likes of Netflix and other entertainment streaming services funded by consumer subscriptions.
In November, the government launched negotiations to agree how much the TV licence would cost, part of a five year funding settlement due to begin in April 2022.
The Digital, Media, Culture and Sport department declined to comment when asked about the Mail on Sunday report.
Culture secretary Nadine Dorries said that the licence fee settlement would be the last such agreement and tweeted a link to the Mail on Sunday article.
"Time now to discuss and debate new ways of funding, supporting and selling great British content," she said on Twitter.
The BBC declined to comment on Dorries' tweet or the Mail on Sunday report.
The opposition Labour Party said the funding cut was politically motivated.
"The Prime Minister and the Culture Secretary seem hell-bent on attacking this great British institution because they don't like its journalism," said Lucy Powell, Labour lawmaker and culture policy chief.
The BBC's news output is regularly criticised by UK political parties. Its coverage of Brexit issues – central to Johnson's government – has long been seen as overly critical by supporters of leaving the European Union.
Last week, one Conservative lawmaker said BBC coverage relating to parties in Johnson's Downing Street residence during coronavirus lockdowns amounted to a "coup attempt" against the prime minister.
($1 = 0.7314 pounds)
(Reporting by William James. Editing by Jane Merriman)
HVAC scams and how to stop them; why can't retail workers get N95 masks? CBC's Marketplace Cheat Sheet – CBC News
Miss something this week? Don't panic. CBC's Marketplace rounds up the consumer and health news you need.
Want this in your inbox? Get the Marketplace newsletter every Friday.
Salespeople are using sketchy tactics to sell HVAC contracts. We caught one in the act
This week, Marketplace and Go Public are teaming up to expose the tactics used to trick consumers into overpriced long-term rental contracts for new heating and cooling equipment — and more.
Our team rigged up a test house with hidden cameras to find out what would happen when a sales representative for a company that has a history of complaints came to inspect the hot water tank.
The veteran HVAC expert we asked to inspect the tank before Ontario Green Savings arrived found nothing at fault. But when Axel Hermosa — a commissioned sales manager at the company — knocked on the door, we heard a very different story.
"You have to get it replaced within the next six days," he said, explaining that once the tank hits 10 years, insurance will no longer cover any damage. "So if anything happens, I'm liable. I've seen the tank … Insurance won't cover that s–t."
But when we checked the home's specific insurance policy, as well as with several other insurance companies and the Insurance Bureau of Canada, all said they do cover damage caused by tanks older than 10 years.
Hermosa also said the new tank would cost about $50 more a month than the current contract, but would be so efficient it would save money in the long run. Many consumers who shared their experience with CBC never saw those savings. Read more
That's just one of the slick sales tactics you'll want to watch out for. To see the rest, watch Marketplace's full investigation.
Exposing deceptive sales tactics used to suck people into unfair and overpriced HVAC contracts. And insiders reveal the new ways they get you to sign up for other home equipment too. 22:30
Marketplace update: Instacart edition
After last week's Marketplace investigation revealed hidden fees and markups for some grocery items on Instacart from Loblaws and Costco, we heard from many of our viewers about their own experiences with online grocery delivery.
But that wasn't the only reaction to our story.
Following our investigation, the NDP sent a letter to the Competition Bureau asking the commissioner to investigate the cost of third-party grocery delivery apps like Instacart.
"With the speed at which the newest variant of COVID-19 is spreading, more Canadians than ever before are isolating and are forced to rely on grocery delivery services like Instacart," said federal NDP critic for industry and MP Brian Masse in a release.
"Canadians who are doing the right thing by staying home to keep their communities safe should not be punished by third-party apps who are cashing in on the situation."
The party also sent a letter to the chair of the Industry Committee asking for the committee to reconvene to discuss mark ups by third-party apps, among other agenda items.
We'll keep you in the loop with any updates on this story, and in the meantime, catch up on our full investigation into Instacart below.
Investigating hidden mark-ups and missed sales on Instacart, plus testing HelloFresh, Chefs Plate, and Goodfood. 22:30
Many front-line health-care workers are getting N95-style masks. Why not those who work in retail?
In Omicron's wake, many regulations have been changed quickly to better protect workers.
For example, most front-line health-care workers in Ontario now have to wear N95-style masks, which filter the vast majority of dangerous coronavirus particles.
But for people who work with the general public, some of these changes are lagging.
At most grocery stores, there's still no mandate for the widespread use of N95 or equivalent masks, despite mounting evidence that cloth masks and other inferior options do little to slow the spread of the wildfire that is Omicron. Read more
Thousands of suspected injuries tied to breast implants revealed in manufacturer data dump, CBC analysis finds
Health Canada was left in the dark for years about thousands of suspected injuries and complications related to breast implants — including multiple mentions of a rare cancer — that manufacturers failed to report.
A CBC data analysis found that more than half of the 5,990 new reports are suspected injuries, while the rest are classified as having the potential for injury or death should they reoccur, also called near misses.
The data suggests manufacturers received some reports as early as 2000, but they weren't submitted to Health Canada's database until nearly two decades later.
The organization launched an investigation after reviewing breast implant manufacturer Allergan's 2017 annual report, which mentioned breast implant incidents that did not appear in Health Canada's database.
When asked by CBC News to provide more context on this under-reporting and Health Canada's inspection, Allergan declined to comment. Read more
Back in 2018, a Marketplace hidden camera investigation revealed how some plastic surgeons gloss over the health risks of breast implants during their sales pitches.
What else is going on?
China, Philippines suspend beef imports from Canada after case of bovine spongiform encephalopathy
The disruption has not had any noticeable impact on Canadian prices, says executive vice-president of the Canadian Cattlemen's Association.
Are homeowners liable for slips on icy sidewalks?
The classic Canadian legal conundrum is connected to the issue of what it means to be a good neighbour.
Dewalt Jobsite Pro Wireless Earphones recalled due to burn and fire hazard
Immediately stop using the recalled DEWALT ® Jobsite Pro Wireless Earphones.
Certain Dole and President's Choice brand salad products recalled due to listeria
Click to review the list of recalled products.
Marketplace needs your help
Have your batteries leaked or stopped working before you expected? We want to hear from you! Send us your photos and tell us more at marketplace@cbc.ca.
Watch this week's episode of Marketplace and catch up on past episodes anytime on CBC Gem.
Canada-wide food recall issued after rodent infestation creates risk for salmonella – Vancouver Is Awesome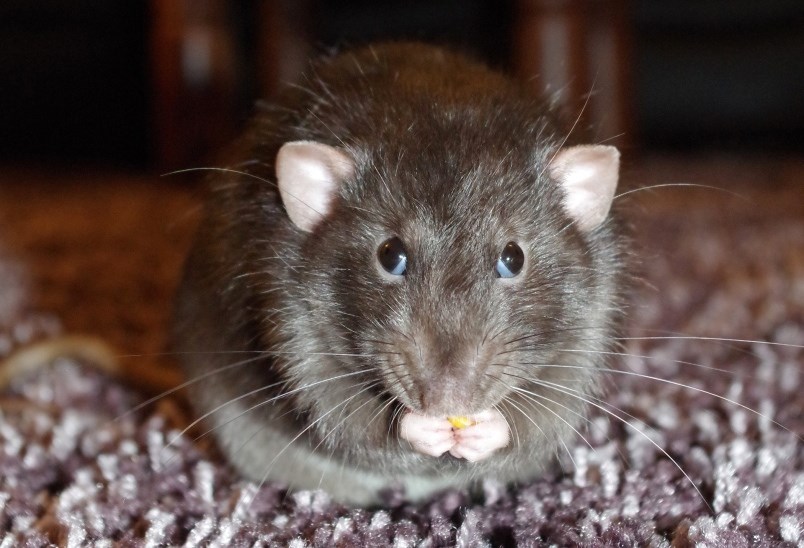 All food products distributed by two companies in Saskatoon are being recalled by the Canadian Food Inspection Agency (CFIA).
The recall was issued on Jan. 13 due to a rodent infestation causing possible salmonella contamination in products from Bistak Enterprises Inc. and Bistak Groceries Inc. according to a release from the CFIA. The contaminated foods may include dry foods such as grains, beans, flour; grocery canned goods; fats and oils; drinks; meat products; fish products; baked goods; spices; and milk powder.
Possibly contaminated product was sent to one store in Metro Vancouver, the GG Unisex African and Caribbean Store at 13624 108 Ave. in Surrey.
"Food contaminated with Salmonella may not look or smell spoiled but can still make you sick," the CFIA stated. "Young children, pregnant women, the elderly and people with weakened immune systems may contract serious and sometimes deadly infections.
"Healthy people may experience short-term symptoms such as fever, headache, vomiting, nausea, abdominal cramps and diarrhea. Long-term complications may include severe arthritis."
What you should do
If you think you became sick from consuming a recalled product, call your doctor
Check to see if you have the recalled products in your home or establishment
Do not consume the recalled products
Do not serve, use, sell, or distribute the recalled products
Recalled products should be thrown out or returned to the location where they were purchased
Consumers who are unsure if they have purchased the affected products are advised to contact their retailer.