Top Stories: Epic Games vs. Apple, iPhone 12 Rumors, 'Apple One' Bundles – MacRumors
The biggest story of this week was the blow-up between Apple and Epic Games, with Google also getting involved in the dispute. In brief, Epic remotely updated Fornite to offer an option to bypass Apple's in-app purchase mechanism, leading Apple to pull Fortnite from the App Store. Epic was ready, though, and launched a lawsuit and PR campaign to fight back.
Subscribe to the MacRumors YouTube channel for more videos.
Other stories this week included rumors about launch timing for the iPhone 12, Apple Watch Series 6, and new iPads, as well as the possibility of a cheaper LTE-only iPhone 12 model in early 2021.
There were several other big stories from this week, so make sure to watch our video above and check out our roundup below for all of the details!
Apple Removes Fortnite From App Store After Epic Games Introduces Direct Payment Option
Just hours after Epic Games introduced a direct payment option in the Fortnite app for iOS and Android, Apple removed the game from the App Store.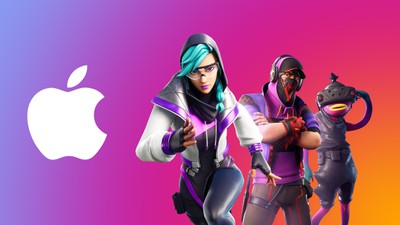 The direct payment option allowed players to purchase 1,000 V-Bucks — Fortnite's in-game currency — for $7.99 rather than $9.99 through Apple's in-app purchase mechanism. The move was seemingly intentional in defiance of Apple's App Store Review Guidelines, with developer Epic Games calling Apple's 30 percent fee on in-app purchases "exorbitant."
The saga has quickly escalated, with Epic Games filing a lawsuit against Apple in California, referring to Apple as a "monopoly power" and accusing the iPhone maker of "unfair and anti-competitive actions." Google likewise removed Fortnite from the Google Play store, leading Epic Games to also file suit against Google.
To get up to speed, check out our timeline overview of the dispute that began as a slow burn but has quickly escalated.
Rumor: Apple Watch Series 6 and iPads Launching in September, iPhone 12 Event to Take Place in October
While new iPhones are usually announced in September, 2020 has been anything but an ordinary year, so it should come as no surprise that Apple's plans will apparently be a little different this fall.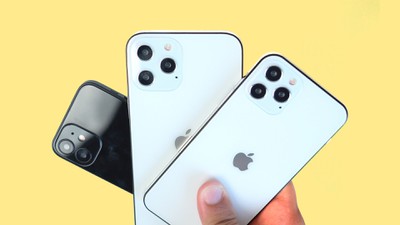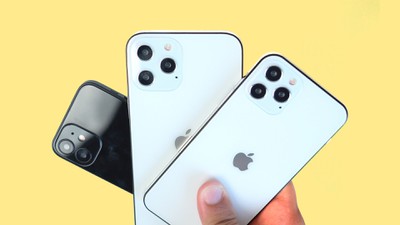 According to leaker Jon Prosser, who has a mixed track record, Apple plans to announce Apple Watch Series 6 models and at least one new iPad model during the second week of September. These products would be announced via press release on the Apple Newsroom.
Apple will still host its annual iPhone event, but during the second week of October, according to Prosser. iPhone 12 models would become available to pre-order within a few days of the event, while iPhone 12 Pro orders would begin in November, based on his information.
Apple is widely expected to announce four ‌iPhone 12‌ models this year, including a 5.4-inch model, two 6.1-inch models, and a 6.7-inch model, all with OLED displays, 5G, and a flat-edged design. While new iPhones usually begin shipping in late September, Apple recently indicated that supply will be available "a few weeks later" this year.
Apple to Launch Bundled Subscription Services Called 'Apple One'
Apple has been rumored for some time to be considering bundling some of its subscription services together, and a new report from Bloomberg's Mark Gurman provides some new details including a potential October launch.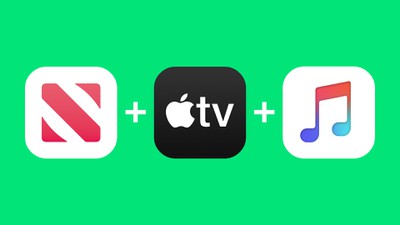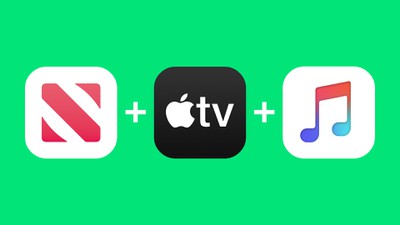 Apple will reportedly offer several tiers of bundles, known internally as "Apple One," starting with a basic package of Apple Music and Apple TV+. Higher tiers would add Apple Arcade, Apple News+ and iCloud storage. Family Sharing will be supported with the bundles, and they should save subscribers anywhere from $2 to upwards of $5 per month over subscribing to the services individually.
Separately, Apple appears to be on the verge of launching a new bundle of CBS All Access and Showtime through its Apple TV Channels service in the Apple TV app. The bundle will be exclusive to Apple TV+ subscribers, who will be able to receive access to both CBS All Access and Showtime for a total of $9.99 month, just over 50% off the price of subscribing to both individually.
Apple May Release 4G-Only iPhone 12 in Early 2021
Looking beyond the fall season, Wedbush Securities analysts this week said that Apple may release a cheaper iPhone 12 in early 2021 with 4G LTE only instead of 5G like the rest of the lineup.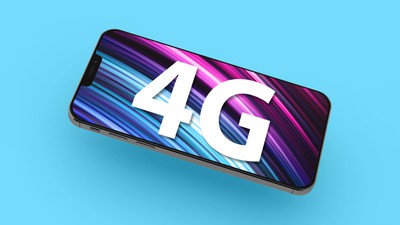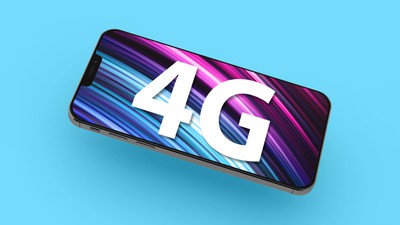 The analysts believe that this iPhone 12 model could launch around February and perhaps start at $799, but pricing remains guesswork.
The device could also sport fewer cameras and cheaper materials like aluminum instead of stainless steel to keep costs down.
Apple Takes Legal Action Against Small Company With Pear Logo
Apple has taken legal action against the developers of meal planning app "Prepear" due to its pear-shaped logo, which apparently looks too similar to its own.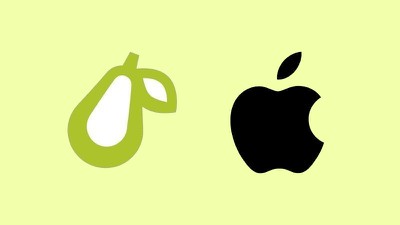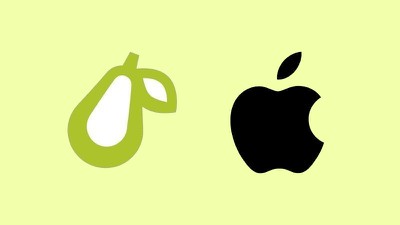 In an Instagram post, Prepear claimed that Apple "has decided to oppose and go after our small business' trademark saying our pear logo is too close to their apple logo and supposedly hurts their brand." The post goes on to describe the action as "a big blow to us at Prepear," and sets out its intentions to defend the logo and "send a message to big tech companies that bullying small businesses has consequences."
A petition on Change.org titled "Save the Pear from Apple" has already received over 70,000 signatures from supporters.
iPad Pro Keyboard Comparison: Logitech's $160 Folio Touch vs. Apple's $300 Magic Keyboard
Logitech recently debuted the Folio Touch, a $160 keyboard and trackpad case designed for the 11-inch iPad Pro that serves as a cheaper alternative to Apple's $300 Magic Keyboard.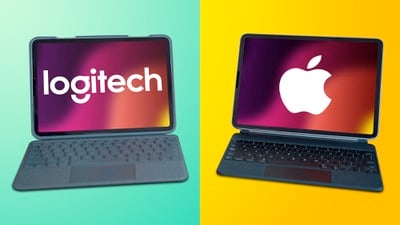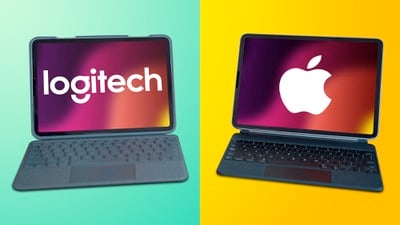 In one of our latest YouTube videos, we compared the Folio Touch to the Magic Keyboard to see which one is better, and we also did a full review of the Folio Touch. There are some perks to the Magic Keyboard like a USB-C port, but at $160, the Folio Touch is definitely worth considering for those who are looking for an ‌iPad Pro‌ keyboard.
Apple Releases iOS 13.6.1 With Fix for Storage Issue and Green Tinted Displays
Apple this week released iOS 13.6.1 and iPadOS 13.6.1, minor bug fix updates that address a thermal management issue that caused some iPhone displays to exhibit a green tint, an issue where unneeded system data files might not be automatically deleted when available storage is low, and an issue where Exposure Notifications could be disabled for some users.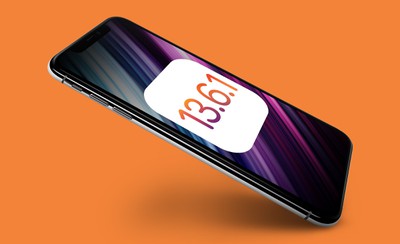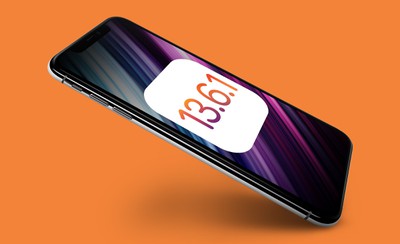 This week saw a few other software releases, including a public beta for watchOS 7 and a macOS Catalina Supplemental Update.
Each week, we publish an email newsletter like this highlighting the top Apple stories, making it a great way to get a bite-sized recap of the week hitting all of the major topics we've covered and tying together related stories for a big-picture view.
So if you want to have top stories like the above recap delivered to your email inbox each week, subscribe to our newsletter!
First PS5 photos show just how big Sony's next-gen console truly is – The Verge
Sony's upcoming PS5 hardware has appeared at the FCC, providing us with the first close up photos of the next-gen console. The FCC has published a variety of images, showing the standard PS5 laying horizontally, the included cables, and the removable base that holds the console in both vertical and horizontal positions.
The photos also show just how big the PS5 truly is. We learned earlier this week that the PS5 is the biggest game console in modern history, even topping the Xbox One VCR-like shape and Sony's own PS3. Sony released official dimensions during its PS5 event this week, but they don't include the "largest projection" or the optional base measurements.
It's clear from these FCC photos that it's going to be a challenge to fit a PS5 into entertainment centers, just as it will be with the Xbox Series X. Both consoles appear to be designed to primarily stand vertically, looking rather unwieldy on their sides.
Unfortunately, the FCC photos don't offer a close look at exactly how you access the NVMe slot on the PS5. Sony is allowing PS5 owners to expand storage space, but we still don't have full details on exactly how this will work. Sony has also teased that the PS5 hardware is customizable in ways that previous generations of PlayStation consoles weren't, so it's possible that at least one side panel of the PS5 is removable.
Sony is launching the PS5 in the US on November 12th, priced at $499.99. A second disc-less PS5 Digital Edition will also be available for $399.99. Sony also revealed earlier this week that PS5 games will cost up to $69.99.
How to buy the right Android phone for you – TechRadar
Choosing a new smartphone is more difficult now than it's ever been. However, if you're reading this then you've likely made the first decision – iPhone or Android – already. Congratulations.
Android smartphones are the best they've ever been, serving up incredible screens, powerful innards, class-leading cameras, swanky software tricks, and much more. There's never been a better time to nab yourself a shiny new Google-powered handset, especially since mid-range offerings with superb specs and performance can be yours for less than ever before.
The downside, however, is the fact that there are literally hundreds of Android options out there, coming from a plethora of manufacturers, all vying for your attention.
That's where we come in. We've already rounded up a list of the best Android phones you can buy today, which should make your final decision easier. But before you head on over with your wallet in hand, let's slow down a little. How do you use your current phone? What are you looking for? What will you be doing over the next few years?
We pose these questions to you because we all have different needs. Some of us love taking and sharing photos, while others may prefer whiling away hours flossing in Fortnite. Not only that, but the world is a pretty crazy place right now, and we're all spending more time at home. The huge battery that may have once topped your list of priorities may be less important today, especially when you throw ultra-fast charging into the mix. But we're getting ahead of ourselves.
Here's everything you need to think about before choosing the perfect Android phone for you:
1. What's your budget?
The amount of money you're prepared to drop on a smartphone is the number one thing you need to decide upon before going any further.
As with most things in life, you get what you pay for. For example, splurging out just over a grand will net you a powerhouse such as the feature-packed Samsung Galaxy Note 20 Ultra. It may win you over with its flagship specs, multi-cam setup, and the do-it-all S Pen for note-taking, productivity and doodling, but do you really need all that functionality?
If you're a productivity fiend and/or an artist then, yes, it may be worth the cash. But if you're unlikely to ever make use of that S Pen stylus, then it doesn't make sense to spend more money than you need to.
On the flipside, if you're after a simple, reliable handset that can capture decent pictures, will see you through a day and can handle pretty much any task then it's absolutely worth considering a mid-range handset such as the OnePlus Nord, which comes close to offering flagship performance at a very reasonable price.
2. Are you a shutterbug?
Let's get interactive. Grab your current smartphone, open up the gallery, and begin scrolling. What do you see? Selfies? Cats? Food? Buildings? More cats? Not much at all?
There's no right or wrong answer, but this is an excellent way to determine just how much you use your camera, and how important it is to you. If you see a bunch of selfies or even group selfies, then maybe front-facing cameras should command more attention when you're choosing your next phone. Some even offer ultra-wide selfie cams so you can easily fit large groups into shots.
If you take a lot of shots at night time, then you'll want to keep an eye out for cameras with dedicated night modes and/or larger sensors and solid low-light performance. In general, the best-performing low-light smartphones tend to be the most expensive, since the shooting conditions demand the best lenses, sensors and algorithms.
For those who mainly capture images in the daytime, your choice is wider; pretty much any mid-range to flagship device you pick from a major brand will likely take excellent shots in bright conditions.
3. How much power do you need?
There was a time when your phone would slow to a crawl a year or so after purchase, suffering frequent crashes, reboots – with you uttering many a swear word as a result. Thanks to advances in processor technology, coupled with a general raising of specs across the board, even most mid-range handsets today will provide more than enough power for most people.
In fact, we'd go as far as to say that unless you're an enthusiast pining for the latest and greatest specs, or a hardcore mobile gamer who's constantly running super-demanding games such as Call of Duty: Mobile, you won't need powerful processors such as Qualcomm's Snapdragon 865 5G.
Mid-range processors such as the Snapdragon 765 coupled with around 8GB of RAM will blitz through apps, media and multitasking without issue. Unless you're specifically after a handset with which you can play heavy-duty games or process 8K video a la the Galaxy S20 range, raw specs is one area where mid-range Android phones really shine.
4. How much will you use it?
At the time of writing, most of us aren't travelling nor commuting to the degree we were pre-pandemic. Which brings us neatly to our next consideration: battery life.
Not too long ago, heavy phone users with long commutes would often get caught out with their devices issuing low battery warnings whilst having their after-work pint. Anxiety over whether a smartphone will last the day is a real issue, which is the reason battery life is one of the most important attributes for most people.
While you might not be out on the town as much now, you're likely using your phone more than ever, scrolling through your Insta feed or numbing your mind with TikTok cats in a bid to keep those spreadsheets and PowerPoint documents at bay a little while longer.
Thankfully, modern smartphones are more efficient at sipping power, and battery capacity has also improved. Beyond the fact that you're more likely to be at home with a charger to hand, one of the biggest developments to look out for is the speed at which a smartphone charges.
For example, the OnePlus 8 Pro can reach 50% capacity in just 30 minutes thanks to its Warp Charge 30T charger, which is an impressive feat given its 4,510mAh battery. With companies such as Samsung and Xiaomi also offering their own versions of fast charging, range anxiety will soon become a thing of the past.
5. Screen time
There are a few features worth mentioning that may hold different levels of importance to some people, and the first of these is the screen. Beyond choosing one that's a comfortable size for your hands, also worth considering are the display type itself and the resolution.
AMOLED displays are widely regarded to offer the best experience, thanks to their true blacks, amazing contrast, and rich, punchy colors. The best screens around also offer higher refresh rates, with 120Hz currently being the spec to beat.
In our opinion, a 120Hz screen is a nice bonus. However, in reality you're unlikely to be able to determine the difference between that and a 90Hz – or even perhaps 60Hz display – unless you're wearing your scrutinizing hat.
Take note of the resolution, too. If you're an avid movie watcher/videographer then you could opt for a 4K-toting handset such as the Sony Xperia 1 II, but you'll be paying extra for the privilege. QHD resolution is the de facto for all flagships – but if we're being completely honest, 1080p, or Full HD, is totally fine for most people.
If you're a money-no-object buyer, then you have the luxury of potentially selecting a handset with a folding screen. As an early adopter, you'll be paying a huge premium, but the looks of amazement of people's faces when you unfold phones such as the Samsung Galaxy Z Fold 2 or Motorola Razr, will (potentially) be well worth it.
6. Hit the road jack
A somewhat controversial feature (or lack, thereof) is the headphone jack. Most people are now used to the fact that almost every single new phone now comes minus this feature. But if you're adventurous enough to traverse online to Android enthusiast forums, you'll discover a lot of outraged posts about this brave new jack-less world.
Their argument is, in this writer's opinion, a solid one. Headphone jacks offer the most flexibility for listening to music or watching videos, since you can use them with any of your existing headphones. Not only that, but you're always prepared if you come across speakers with AUX inputs.
While Bluetooth headphones have come on a long way, we still have occasional problems with audio lag and connection interference, not to mention they're just another gadget you need to remember to charge. And while USB-C headphones exist, it means you can't charge your phone at the same time.
We'd rather headphone jacks remained with us – but, sadly, it appears their time is nigh. At the time of writing, the best phones that still carry headphone jacks include the Google Pixel 4a, the LG V60 and the Samsung Galaxy S10 Plus. So, if you're an audiophile who's looking to continue using their trusty cans, it's something to bear in mind.
7. The speed of 5G
Ridiculous corona conspiracy theories aside, the 5G network coverage is growing, with every major carrier offering the service in selected locations.
The benefits are, of course, much faster speeds. However, you'll only be able to take advantage if coverage exists in your area – which, at the moment, is pretty unlikely. Still, if you're in a 5G area and willing to pay a little extra per month for the privilege, then we won't discourage you – just bear in mind that you'll be paying a premium for a 5G handset.
If you're unlikely to be in a 5G area very often then we'd advise that you hold off; by the time you upgrade your phone, the technology and level of coverage will be more mature. Having said that, the majority of new flagships come with 5G as standard, so that's some extra future-proofing to take into consideration.
PS5 Digital Edition vs. Xbox Series S: Which affordable console is for you? – Tom's Guide
The PS5 Digital Edition and the Xbox Series S both ask an unusual question: What if a next-gen console didn't have to cost an exorbitant amount of money? While the full-featured PS5 and Xbox Series X will cost $500 apiece, both companies have also offered a cheaper alternative. For Sony, there's the PS5 Digital Edition: a $400 console that has no disc drive, but is otherwise identical to the PS5. For Microsoft, there's the Xbox Series S: a $300 all-digital console that's optimized for quad HD output rather than UHD.
While the PS5 Digital Edition and Xbox Series S don't address exactly the same needs, they both represent the same idea: a cheaper alternative to full-priced next-gen consoles. As such, it's worth comparing the two machines, even though a) It's not an apples-to-apples comparison, and b) We won't know for sure how the two systems stack up until we get to try them for ourselves.
With that in mind, let's see how the PS5 Digital Edition and Xbox Series S stack up in terms of price, specs, game selection and more.
PS5 Digital Edition vs. Xbox Series S: Specs
One of the easiest ways to compare the PS5 Digital Edition and the Xbox Series X is to discuss their specs. Generally speaking, the PS5 Digital Edition is more powerful, but here's the full breakdown:
| | | |
| --- | --- | --- |
| | PS5 Digital Edition | Xbox Series S |
| Price | $400 | $300 |
| Processor | AMD Ryzen Zen 2, 8-core, 3.5 GHz | AMD Ryzen Zen 2, 8-core, 3.6 GHz |
| GPU | AMD Radeon RDNA 2, 10 teraflops | AMD Radeon RDNA 2 GPU, 4 teraflops |
| RAM | 16 GB | 10 GB |
| Storage | 825 GB SSD | 512 GB SSD |
| Resolution | Up to 8K | Up to 1440p |
| Frame Rate | Up to 120 fps | Up to 120 fps |
If you were wondering why the Xbox Series S is $100 cheaper, you can see it's mostly a matter of specs. While the Xbox Series S actually has a slightly more powerful CPU than the PS5 Digital Edition, its GPU, RAM and storage are all weaker. As a result, games will run in lower resolutions. And although the max frame rate is the same, we can reason that the Xbox Series S will generally not hit the same frame rates as its Sony competitor, particularly for new and demanding games. (Frame rate is a function of a system's processor, GPU and RAM.)
Neither system has the capacity to play physical media, such as game discs or Blu-rays. However, both systems will be able to load and render games incredibly quickly thanks to state-of-the-art SSDs, and both systems' GPUs will support ray tracing for subtle lighting effects.
Where the comparison gets a little tricky is when we move from "specs" and try to gauge "performance." While a system's specs define its performance, it's often about how pieces of hardware work in concert rather than just gauging raw power. As such, until we get our hands on both the PS5 Digital Edition and the Xbox Series S, it's almost impossible to say how each one will run games in real-world conditions.
Still, we can say definitively that the Xbox Series S employs, for the most part, less powerful hardware than the PS5 Digital Edition. We can also say that less powerful hardware generally means lower resolutions and frame rates. The PS5 Digital Edition is arguably a little more future-proof than the Xbox Series S, particularly for gamers who have 4K TVs.
PS5 Digital Edition vs. Xbox Series S: Price
The easiest point of comparison between the PS5 Digital Edition and the Xbox Series S is their prices. The PS5 Digital Edition costs $400; the Xbox Series S costs $300. The Xbox Series S is undeniably cheaper; what's not clear is which system will ultimately be the better value.
As stated above, the Xbox Series S employs less powerful hardware than the PS5 Digital Edition. That's not a surprising or controversial thing to say; it's the primary reason why the Xbox Series S costs less money. (it's the same price as a Nintendo Switch, and cheaper than an Xbox One X.) If you aren't too hung-up on top-of-the-line graphics — or don't have a 4K TV at all — the Xbox Series S seems like a good value. Otherwise, the PS5 Digital Edition may well be worth the extra $100.
One thing to keep in mind, although it's a bit speculative: For the foreseeable future, any Xbox Series X game will also be available on the Xbox Series S. However, as the next console generation progresses and games become more demanding, the Xbox Series S may not be able to play absolutely every Xbox Series X game.
Microsoft hasn't said anything to this effect, and I have no special insight about whether it might happen. But I do know that as consoles age, developers tend to press them for every last bit of processing power, and the Xbox Series S doesn't have as much as the Xbox Series X. The PS5 Digital Edition, on the other hand, has precisely the same specs as the full-fledged PS5. Just something to consider.
PS5 Digital Edition vs. Xbox Series S: Games
As far as we know, the PS5 Digital Edition can play every single PS5 game; the Xbox Series S can play every single Xbox Series X game. This should be the case for the foreseeable future. As such, the game selection argument is the same here as for PS5 vs. Xbox Series X: Do you want to play Spider-Man, Ratchet & Clank and Final Fantasy, or do you want to play Halo, Hellblade and Forza? There's no correct answer there, so prospective buyers will have to decide for themselves.
What's a little more interesting, however, is the issue of backwards compatibility. Both the PS5 Digital Edition and Xbox Series S will be backwards compatible with many previous-gen titles; the only question is how far back that compatibility goes.
The PS5 Digital Edition will be compatible with a lot of PS4 games, although we don't have a full list just yet. (Recent reports put the number around 99% of the PS4 library, so hopefully that's true.) The Xbox Series S, on the other hand, will be backwards compatible with every single Xbox One game, plus a variety of Xbox 360 and original Xbox games.
There is one big catch either way, though: To play backwards compatible games, you'll need to own digital copies. Since neither the PS5 Digital Edition nor the Xbox Series S has a disc drive, you won't be able to play games you own physically, unless you buy them again as digital versions. Both the regular PS5 and the Xbox Series X do have disc drives, so if you have a big physical collection, it may be worth the premium just to keep access to your old games.
The Xbox Series S also has one additional wrinkle, and it's a complicated one, so bear with us. In some ways, the Xbox Series S is less powerful than the current-gen Xbox One X. As such, the Xbox Series S will not be able to play Xbox Series X-optimized games with full 4K resolution, high frame rates, enhanced texture quality and so forth. This may not be a big issue, as the Xbox Series S isn't really an ideal accessory for 4K TVs anyway, but it's worth pointing out. The PS5 Digital Edition has no such restrictions.
PS5 Digital Edition vs. Xbox Series S: Who are they for?
While I can't prove this until we see some sales figures for the two devices, I don't think that the PS5 Digital Edition and the Xbox Series S are angling for exactly the same buyers. The price difference is telling, as is the variance in hardware. At the risk of fortune-telling, it seems as though the PS5 Digital Edition is for more dedicated gamers who are simply ready to give up physical media, whereas the Xbox Series S is for more casual fans who simply don't need the power — or expense — of a full-featured Xbox Series X.
The PS5 Digital Edition, save for its lack of a disc drive, is identical to the PS5. That means that if you buy it, you'll want to take advantage of its UHD resolution, fast frame rates, expansive storage and so forth. The audience for the PS5 and the PS5 Digital Edition is exactly the same, in other words, save for whether they want to use discs or digital downloads.
On the other hand, the Xbox Series S is considerably less powerful than the Xbox Series X, and Microsoft has made no secret of that. Someone who had his or her heart set on the powerful Xbox Series X experience is probably not going to be swayed by the Xbox Series S. On the other hand, for casual gamers, young gamers or gamers who don't own 4K TVs, there's really no reason to spend $500 on an Xbox Series X, when an Xbox Series S will get the job done just as well.
PS5 Digital Edition vs. Xbox Series S: Subscriptions
One final thing to consider is that both the PS5 Digital Edition and the Xbox Series S will exist as part of larger subscription-based ecosystems: PlayStation Plus for the former, and Xbox Game Pass for the latter. Both services have undergone significant revamps over the past few months, and will probably continue to do so up until the next-gen consoles launch.
Recently, we learned that PlayStation Plus ($10 per month, or $60 per year) will allow players to download a whole host of PS4 classics, including Bloodborne, God of War and Until Dawn. Meanwhile, Xbox Game Pass ($10 to $15 per month) lets players download more than 100 Xbox titles, including Gears 5, Wasteland 3 and Sunset Overdrive.
The big difference between the two platforms is that Xbox Game Pass also gives players access to new Xbox Series X/S titles the day they become available; the PS Plus Collection seems to be exclusively backward-looking, at least for now.
Generally speaking, Xbox Game Pass seems to be a huge part of the Xbox Series S' strategy, while Sony probably expects most PS5 Digital Edition customers to buy games à la carte, one at a time. It's worth considering whether you'd rather own a small library of games for good, or rent a huge library indefinitely.
PS5 Digital Edition vs. Xbox Series S: Outlook
It's hard to compare the PS5 Digital Edition and the Xbox Series S directly, since they seem to target different audiences. The PS5 Digital Edition is for gamers who want the latest and greatest hardware without physical discs; the Xbox Series S is for gamers who are willing to compromise on hardware, as long as they can still access a collection of great games.
Since we haven't tested either system firsthand, we'll withhold recommendations for the moment. But remember that you'll have to live with less powerful hardware if you choose the Xbox Series S, and extra $100 up front if you choose the PS5 Digital Edition.