Top stories of 2019: Q1 – GSMArena.com news – GSMArena.com
As the year winds down it's a great time to reflect on the top stories of the past 12 months. This is the first of four installments where we look at the stories that shaped this year.
The first quarter of the year is a very important one. It hosts the Mobile World Congress in Barcelona, where we usually see a lot of the flagship phones that will shape the mobile landscape until the summer.
But this year we got more than the usual square slabs of premium tech. MWC gave us our much-anticipated glimpse of the first foldable phones!
Samsung and Huawei showed off, initially at a distance, the Galaxy Fold and the Mate X. We were present at both events and came away giddy with excitement – something of a rarity for seasoned techies such as ourselves.
Samsung had the upper hand on Huawei as it was able to release units to the press for preliminary reviews. However those promptly uncovered a few hardware issues – the hinge behind the folding screen would accumulate dirt and debris, which would ultimately destroy the device. There was a thin film over the display, which some mistook for a screen protector and attempted to peel it off, resulting in damage to the screen.
This led to Samsung recalling all Galaxy Fold devices in the field and cancelling all pre-orders of the device. At the time it wasn't clear if and when Samsung would resolve the issues, but we now know that it took it months to do so. Samsung officially re-launched the Galaxy Fold in September with a number of improvements and seemingly no critical flaws.
Meanwhile Huawei's Mate X wasn't ready for release until late November but it only got a limited release due to Huawei's issues with the US goverment.
Some of the most important devices of early 2018 was the Galaxy S10 lineup (consisting of vanilla, plus, e and 5G models). There were a number of high-profile leaks before the Galaxy S10 quartet eventually arrived on February 20.
We learned most of the specs through a leak, which we ourselves delivered first. The 12GB/1TB variant of the Galaxy S10+ leaked and we learned that the Galaxy S10e won't be called Galaxy S10 Lite.
When Samsung announced its Galaxy S10 lineup it brought the first HDR10+ screens, first ultrasonic under-display scanners, a new triple camera among other things.
Another big MWC announcement was the Nokia 9 PureView. The penta-cam phone was long in the making and captured the attention of everyone.
It promised to deliver the ultimate dynamic range on a smartphone camera but it failed to win the fans over. It lacked an ultrawide or telephoto camera, nor did it have great battery life and was already behind the curve with its Snapdraon 845 chipset. But it did impress us with its incredible bokeh rendition in macro and portrait photos.
Another big announcement during the MWC was the Sony Xperia 1. Initially rumored as the Xperia XZ4, the Xperia 1 redefined Sony's flagship and brought another name change.
But the Xperia 1 was much more than just a name. It's the only flagship with a 21:9 4K OLED screen on the market and its 12MP regular + 12MP tele + 12MP ultrawide camera combo proved to be among the best in the market.
In March Huawei unveiled its P30 and P30 Pro to compete with Samsung's Galaxy S10 and S10+ head on. The Huawei P30 Pro's secret weapon was the 5x periscope telephoto camera. It wasn't great for video and it was subpar in low light but damn that baby could zoom.
Samsung's new Galaxy M series launched at the end of January and proved quite popular. The Galaxy M10 and M20 were aggressively priced and brought dual cameras, Infinity-V displays and capable Exynos chips. The Galaxy M20 had a 5,000mAh with 15W charging.
Xiaomi showed off a foldable design but it failed to materialize into a device in 2019. However the company released one of the most popular phones of the year in the Redmi Note 7. It brought the right blend of great price and good specs. This was one of the first 48MP cameras on the market and non-coincidentally one of the most successful phones of the year.
And Xiaomi's novel ad campaign which saw the Redmi Note 7 mash watermelons, smashing walnuts and being used as a cutting board was quite enjoyable.
Meizu unveiled the Zero prototype with no physical buttons and not even a speaker or charging port. It was an interesting concept but remained just that – a concept. Meizu couldn't pull off the crowdfunding needed to take the Zero off the ground.
And while we're on that sentiment, Windows Phone received its official final call in January 2018. Microsoft will continue to support Windows Phone until the January 2020, but then it's officially dead.
That's it for our Q1 recap. Stay tuned for Q2.
The View40 is Honor's first phone after splitting from Huawei – Yahoo News Canada
CBC
It's been just over a month since the Saskatchewan government delivered its first doses of COVID-19 vaccine, starting with health-care workers in Regina. Over 27,000 first and second doses have since been administered to people in priority groups in 10 of the regions monitored by health officials, under the first phase of the province's vaccine rollout plan. However, no vaccinations had been done as of Wednesday in the south central region — which includes Moose Jaw, the fourth-largest city in the province — the central west, or the southwest, to the puzzlement of some. How is the Saskatchewan government making decisions on Phase 1 of the vaccine rollout — and exactly who is making those decisions? Here's what we know. The daily COVID updates provide some idea of the delivery schedule Bookmark this page, which is home to the COVID-19 updates provided each day by provincial health officials. The updates are typically released at around 1:30 p.m. CST. Recently, at the top of each release, the day's new cases have taken a back seat to updates about the vaccination rollout, including where doses will be sent. On Tuesday, for example, officials revealed that the week's shipment of 2,925 Pfizer-BioNTech vaccine doses would be divided between the Regina, Fort Qu'Appelle and North Battleford areas, and would be used to continue vaccinating priority populations — health-care workers, people living in northern or remote parts of Saskatchewan, seniors, and long-term care home residents. No specific locations within those communities were disclosed, however. "We have a great deal of confusion when it comes to who is on the list, who's in Phase 1," said Saskatchewan NDP Leader Ryan Meili. The complete tally of doses administered in the 13 regions is updated daily on this page. Here's how things looked as of Wednesday: Transmission rates, active case loads and outbreaks are key factors The limited availability of vaccines and the logistics of handling the Pfizer-BioNTech vaccine — which needs to be refrigerated at extremely low temperatures — play a role in determining where the vaccines will go, said Scott Livingstone, the CEO of the Saskatchewan Health Authority. But so do transmission rates in an area, he added. "One of the other big factors in the distribution is the attack rates, or the current caseload in those areas of the province which also have a high likelihood for us to be successful in … dealing with the most vulnerable," Livingstone said. The Ministry of Health added that locations are prioritized based on "a combination of risk criteria," including an area's outbreak rate. Moose Jaw is located in what the province calls the South Central 2 subzone. As of Wednesday, the subzone, with a population of 43,862, had only 22 active COVID-19 cases. By comparison, the neighbouring Regina and area subzone, with a population of 273,287, reported 575 active cases. Moose Jaw had only three active outbreaks. Regina had dozens. CBC News has asked the ministry what other risk criteria determine where Phase 1 vaccines will go. 4 regional command centres choose where to send vaccines The decisions of two key groups determine where vaccines will go, according to the ministry. "While priority sequencing is determined by the COVID-19 Immunization Planning Oversight Committee, specific locations and facilities are determined by local Integrated Health Incident Command Centres (IHICCs)." These groups are represented on the oversight committee: Ministry of Health. Ministry of Government Relations. Saskatchewan Public Safety Agency. Indigenous Services Canada. Saskatchewan Health Authority. The committee oversees a number of subcommittees, including the COVID-19 Immunization Planning Indigenous Advisory Committee, the COVID-19 Immunization Planning Municipal Advisory Committee and the COVID-19 Immunization Planning Clinical Experts Advisory Committee. These committees "help inform the development of the COVID-19 immunization program in the province," according to the ministry. CBC News has requested a list of the organizations represented on each committee. The regional command centres that decide on specific vaccine shipment locations date back to the early days of the pandemic. There are four of them: Saskatoon, Regina, rural and north, run according to "a military command and control-based reporting structure," according to the Saskatchewan Health Authority. The integrated command centres "must operationalize the sequencing framework created by the oversite committee and determine their clinics," according to the ministry. "Vaccine chiefs" and "vaccine physician co-leads" work with the command centres to review delivery locations, the ministry says. CBC News has asked who is in charge of each command centre and where the vaccine chiefs rank in the pecking order. Vaccines are going to care homes with outbreaks. Some COVID-positive residents are among those getting doses Two facilities run by private home care operator Extendicare have had residents and staff receive COVID-19 vaccines: the Parkside home in Regina, which was the site of the worst long-term care outbreak in the province, and the Preston home in Saskatoon. "Fifty-two of 53 eligible [Preston] residents" were vaccinated as of last Friday, even as other residents were infected, according to Extendicare. All residents vaccinated at Parkside and Preston were either COVID-free at the time or had never tested positive for the virus that causes the illness, according to Extendicare — which is in line with a policy espoused by the Ministry of Health. "You are noteligible to receive COVID vaccine at this time if you have been diagnosed with COVID in the last 90 days," the ministry recently said in a public service announcement touting the availability of vaccines for seniors living independently. But at least one care home in the province has seen COVID-positive residents vaccinated in recent days. Lakeview Pioneer Lodge, a private care home in Wakaw, Sask., had 28 COVID-positive residents vaccinated on Jan. 15, said Michael Lummerding, the home's administrator and CEO. The home has been dealing with an outbreak since Dec. 30. "All residents were given the option to be vaccinated as per the medical health officer," Lummerding said. "Staff members were given the opportunity to be vaccinated to ensure all doses were utilized and none were wasted." Seventeen staff were vaccinated, along with two workers declining, he added. The vaccination of COVID-19 positive residents at Lakeview occurred three days after a letter saying the Standing Committee on Immunization approved of vaccinating long-term care residents infected with COVID-19. The letter was sent by Saskatchewan Chief Medical Health Officer Dr. Saqib Shahab to medical health officers, public health nurse managers and immunization providers. "Residents of long-term care facilities and personal care homes, and persons aged 80 years and older living in the community, should be immunized, irrespective of whether and when they had SARS-CoV-2 infection," as long as they had recovered from the acute illness and there were no other factors to prevent it, the letter said. "[T]hey are extremely vulnerable and there is no clear evidence on the length of disease immunity among these populations," the letter stated. Cory Neudorf, a professor of community health and epidemiology at the University of Saskatchewan, said that may refer to people who are no longer infectious but may still test COVID-positive. He said the move makes sense. "It is still unclear how long immunity from natural infection lasts, and there is some evidence of people who have been infected twice, though still rare at this point," Neudorf said. "In order to speed up delivery of the vaccine and ensure people are not missed later on, it makes sense to try to immunize everyone in a long-term care facility regardless of whether they have had prior infection." The National Advisory Committee on Immunization — from which the province took its cues in choosing priority groups for Phase 1 — made a discretionary recommendation earlier this month stating that if vaccines are in short supply, initial does may be prioritized for those who have not been infected with COVID-19. "In the context of limited supply, to allow for the protection of a larger number of at-risk individuals, vaccination with a COVID-19 vaccine may be delayed for three months [for someone infected with COVID-19], as reinfections reported to date have been rare within the first three months following infection," the committee wrote on Jan. 12. "However, if challenging from a feasibility perspective, jurisdictions may elect to disregard prior infection status and vaccinate everyone in a given target group." Visitations won't resume just because care home residents are getting vaccinated Visitors have been strictly banned at all long-term care homes in the province for months now, with exceptions allowed only for those visiting dying patients. On Tuesday, Dr. Saqib Shahab, Saskatchewan's chief medical health officer, was asked if those restrictions might be relaxed in homes where people are being vaccinated. Shahab said that while clinical vaccine trials have shown 95 per cent effectiveness, the vaccine may not be that effective for everybody, leaving some residents still susceptible to COVID-19. "Once we have the vast majority of the population vaccinated — especially adults with underlying risk factors, but also broadly all adults — I think then we can cautiously start looking at how we relax our public health measures over the summer," he said.
Honor V40 5G is official with Dimensity 1000+, 50MP main camera – GSMArena.com news – GSMArena.com
Honor has announced its first phone since the company officially separated from Huawei – say hello to the Honor V40 5G. The device comes with a Dimensity 1000+ chipset, a new 50 MP camera, and speedy charging.
The screen of the Honor V40 5G is a 6.72" OLED with curved sides and a pill-shaped punch hole for the dual selfie cameras. The panel supports a 120Hz refresh rate and up to 300Hz touch sampling rate and a resolution of 2676 x 1236 pixels.
On the back, we have three cameras – the main one comes with a 50 MP RYYB sensor that is 1/1.56" big. The pixel size is 1.0µm, but in the 4-in-1 pixel-binned mode it goes to 2µm. The other two cameras are an 8MP ultrawide-angle shooter and a 2MP cam for close-up shots. There is also laser autofocus, placed right next to the single LED flash.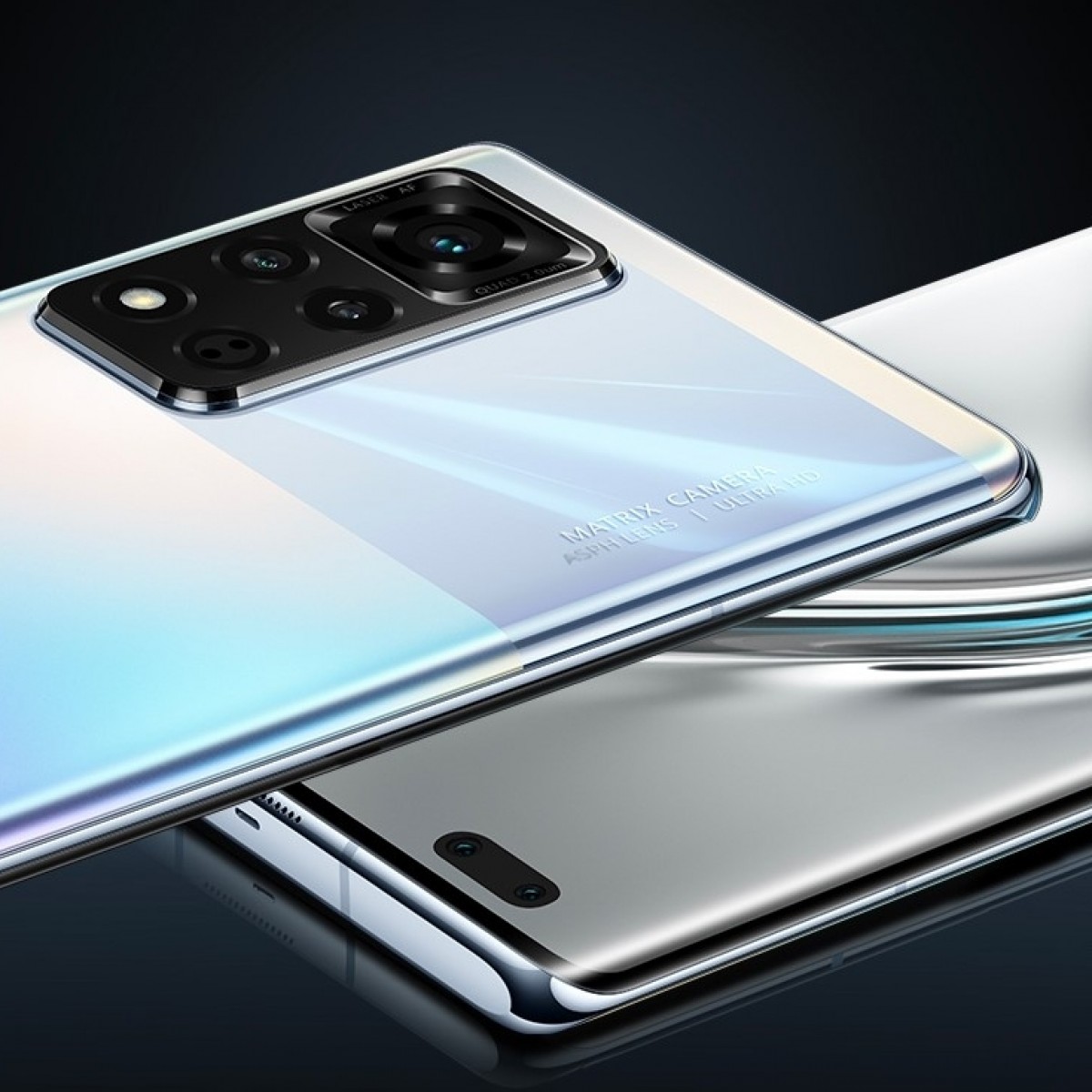 While Honor is an independent company now, the phone was mostly developed under Huawei ownership so it's no surprise to see that the 4,000 mAh battery supports 66W wired charging. This lets you go from flat to 100% in 35 minutes. Wirereless charging speeds are impressive too – up to 50W and a 50% charge in 35 minutes. These are the same speeds in the Huawei Mate 40 Pro smartphone.
Speaking about inherited technology, the Honor V40 5G comes with Magic UI 4.0, sadly, with Android 10 underneath. There was no word whether the phone would have Google Services because the event was in China, where phones ship without those anyway.
The Honor V40 5G is already up for sale in three colors – Night Black, Titanium Silver, Rose Gold – and comes in two memory configurations – 8/128 GB or 8/256 GB. Price starts from CNY3,599 ($556/€455) and goes up to CNY3,999 ($620/€505).
The event also saw the Honor MagicBook 14 and MagicBook 15 get new Intel-powered versions. The new iterations feature an 11th-gen Intel Core i7 processor with an Nvidia GeForce MX450 graphics card.
Thanks to the new processor, the notebooks now support Wi-Fi 6 with a 2X2 MIMO dual-antenna design for wireless speeds up to 2400 Mbps.
Honor announces its first post-Huawei phone – The Verge
Honor has announced the new V40 5G flagship phone, its first since Huawei sold the company off to a Shenzhen-based consortium of Chinese partners. The phone is exclusive to China for now, but Honor's V-series usually makes its way to the rest of the world under "View" branding.
The V40 has a 6.72-inch OLED screen with a 120Hz refresh rate and is powered by a MediaTek Dimensity 1000+ processor. The primary camera has a 1/1.56-inch 50-megapixel sensor. The 4,000mAh battery can be charged wirelessly at 50W or at 66W with a cable.
Huawei announced that it was selling off Honor in November due to "tremendous pressure" and a difficulty in securing an adequate supply chain. While Honor was operated independently from Huawei, it relied on the parent company for much of its technology, such as HiSense's Kirin processors. That meant it was hit just as hard by US sanctions banning US companies from doing business with Huawei.
The V40 phones will of course have been in development since earlier than November, but now that Huawei has divested itself of Honor, the international "View 40" version of the V40 may be able to ship with Google services on board. That would allow Honor to sell phones in Western markets and beyond without the huge disadvantage of having to rely on Huawei's AppGallery, which still can't compete with Google's Play Store outside of China, where Google has no presence.
At the same time, Honor no longer has the advantage of relying on Huawei's supply chain, so it's going to have work to do in order to establish itself as a strong brand in its own right once the phones launch elsewhere. For now, it's available in China with prices starting at 3,599 yuan (~$550) for a model with 8GB of RAM and 128GB of storage. 3,999 yuan (~$620) doubles the storage to 256GB.