Toronto Raptors getting little production from centre position – TSN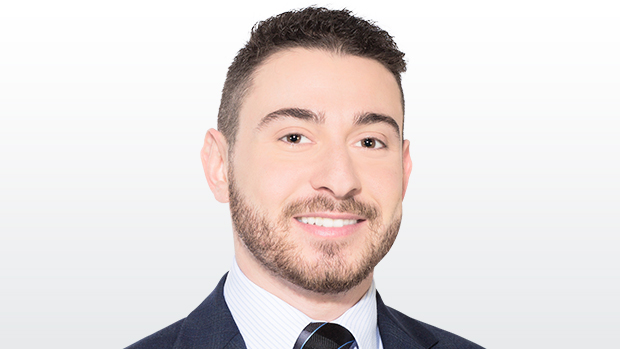 TORONTO – The Raptors went from spending more than $50 million on the centre position in 2019-20 to less than $16 million this season and, as the old saying goes, you get what you pay for.
When they lost Serge Ibaka and Marc Gasol in free agency over the off-season – partially of their own volition – they knew and accepted that things were going to be different in the frontcourt.
Having one of the league's best big men tandems had been a nice luxury – it helped propel them to a championship – but it was ultimately deemed just that; a luxury. So, Toronto cobbled together a makeshift group of replacements and hoped that would be enough to fill the void, while banking on internal growth and its strength at other positions to make up the rest of the disparity.
Through seven games to open the new campaign, and with a disappointing 1-6 record, that appears to be wishful thinking now.
Veteran journeyman Aron Baynes, who was signed to supplant Gasol in the starting lineup, has underwhelmed and even seemed unplayable at times. He was one of the best centres left on the market after Ibaka and Gasol turned down modest offers from Toronto, and he's been a serviceable big for good teams in the past, but he's looked lost on the floor with his new club.
Since scoring 24 points on 11-of-20 shooting in his first two games as a Raptor, the 34-year-old has totalled 13 points on 6-of-25 over his last five. He played 27 scoreless minutes in their most recent losses to Boston and Phoenix, and was benched for all but six second-half minutes in those contests.
The Raptors are essentially playing four-on-five offensively when he's on the floor. Teams aren't respecting his jumper – he's shooting 3-for-16 from three-point range, so far – and he continues to have difficulty catching and finishing around the basket. He's not a rim protector, like Ibaka was, and he hasn't been as defensively sound as Gasol to make up for the lack of offensive punch.
Alex Len – the former fifth-overall pick who was signed as a reclamation project after spending his first seven NBA seasons with three losing clubs – hasn't shown much, either.
In 25 combined minutes against their former team, the Suns, on Wednesday, Baynes and Len recorded one point and six rebounds. Together, they're averaging 8.5 points and 7.9 rebounds on the season. To put that into perspective, Gasol and Ibaka averaged 22.9 points and 14.5 rebounds last season, while shooting 39 per cent from three-point range and anchoring the team's second-ranked defence.
As it stands, the Raptors' best option at centre might be to go without a traditional centre.
Chris Boucher has impressed in his expanded role, and while his tendency to get overmatched by bigger and stronger post players make him more of a natural power forward, he's easily the most dynamic and higher upside alternative at the five.
The obvious question, and concern, is whether he can man the middle in certain matchups without sacrificing too much on the boards or in the paint. Toronto has been out-rebounded 147-104 with Boucher on the court this season. The counterargument is that rebounding has also been an issue with Baynes (minus-48 on the boards) and Len (minus-14 on the boards) out there, so are those guys really helping you enough in that area to make up for all the things they're not doing as well as Boucher?
For now, it appears Baynes will remain a starter, but the leash is getting shorter, especially as the Raptors continue to lose games. Boucher has been Nick Nurse's most consistent source of energy coming off the bench, and Toronto's head coach may prefer to keep him in that role, but the continued struggles of Baynes and Len could force his hand and prompt a change sooner rather than later.
"Gotta evaluate everything," Nurse said following Toronto's 123-115 loss to Phoenix – arguably its most complete performance of the season, and certainly Pascal Siakam's best game in months, but another loss nonetheless.
"Aron's had a couple of tough ones here after having a couple of real good ones at the beginning, Gotta get him back playing to at least a sustainable level, just an average or maybe slightly above average level. He seems to be a real good game or a real not-so-good game [player]. We just need a little bit in the middle, but we'll probably keep looking at that."
Another option is to go small, as they did to close Wednesday's game. For the final eight minutes, Nurse went with Kyle Lowry, Fred VanVleet, Norman Powell, OG Anunoby and Siakam. Although they weren't great offensively, they held the Suns to a remarkable 75.0 points per 100 possessions and outscored them by 4 – cutting the deficit, which was as large as 15 points, down to six on a couple occasions.
That was the team's second-most used five-man unit in last year's seven-game playoff series against Boston – it held the Celtics to 85.0 points per 100 possessions and outscored them by six in 32 minutes – though it had only logged three minutes this season, prior to Wednesday night.
It's hard to see Nurse starting games that small, but you can expect to see a lot more of that unit moving forward, especially in crunch time.
"I thought tonight it looked pretty good," Nurse said of the small lineup. "I thought we cut a lead down and it seemed like the defensive possessions were really good in it. It enabled us to switch. [Phoenix] did try to force-feed it inside a little bit and we did a good job of swarming [Deandre] Ayton and making some good switches to get some size back on him. So yeah, we could see it but it's tough when they have a big big like that out there."
The reality is the Raptors don't have an optimal solution at the centre position, not on the roster, at least not anymore. Individually, Gasol and Ibaka were imperfect options – with the former regressing on the offensive end at this stage of his career, and the latter beginning to slip on defence. Together, they complemented each other well, though, and either of them would be a significant upgrade over what they've got now.
It makes you wonder whether Masai Ujiri and Bobby Webster would do things differently, in hindsight. Would they have offered Ibaka a second year of guaranteed money if they knew Giannis Antetokounmpo – their presumed target in the summer of 2021, and the biggest reason why they were hoarding cap space – was going to sign his extension? Would they have been more aggressive with their one-year offer to Ibaka – which reportedly started at around $12 million – if they knew Gasol was headed to the Lakers, or realized how difficult those guys were going to be to replace?
That Ibaka wanted, and expected, to remain with the Raptors makes this rare misstep from Toronto's front office even more glaring. Ibaka wasn't perfect, but he checked off a lot of boxes. He was a steadying presence on offence – virtually automatic from mid-range and somebody that would keep the defence honest with his ability to step out and drain the three. He was a good, albeit declining, defender that could still protect the rim at a high level and switch or close out on the perimeter. He was a proven winner and an important voice in the locker room.
It's not easy to find serviceable modern bigs – let alone really good ones – that you can plug into a consequential role on a team with winning aspirations, as the Raptors have learned. They had one, let him get away, and are now reaping what they sowed.
Production from the centre position, or the lack thereof, isn't the only issue responsible for the team's slow start. It's not even their most pressing issue. It has been an issue, though.
Ibaka isn't walking through the door. Gasol isn't walking through the door. Whether they address it internally, or look for an upgrade on the trade market, the Raptors need more from their overhauled frontcourt.​
Schilling: Take me off HOF ballot – TSN
Curt Schilling is asking for his name to be removed from the Baseball Hall of Fame ballot for his 10th and final year of Baseball Writers' Association of America voting eligibility.
"I will not participate in the final year of voting. I am requesting to be removed from the ballot. I'll defer to the veterans committee and men whose opinions actually matter and who are in a position to actually judge a player," he wrote on Facebook Tuesday.
"I'm now somehow in a conversation with two men who cheated, and instead of being accountable they chose to destroy others lives to protect their lie. I will always have one thing they will forever chase. A legacy," he wrote of Roger Clemens and Barry Bonds, who will also enter their final year of Hall of Fame eligibility in 2022.
Click here to read Schilling's full Facebook post.
Schilling missed being elected to Cooperstown this year by 16 votes. No players were elected to the class of 2021 as Bonds, Clemens and every other player on the ballot came up short of the required 75 per cent threshold.
Over 20 big league seasons, he compiled a record of 216-146, a 3.46 ERA, led the league in wins twice, was elected to six All-Star Teams, won three World Series titles and was named World Series MVP in 2001 after allowing a total of four earned runs in three separate starts. Schilling also owns a career bWAR of 79.5, which is higher than Brooks Robinson, Derek Jeter, Tony Gwynn and John Smoltz.
But then there's the other side of Schilling, the side that has pushed voters away in recent years with inflammatory political commentary and accusations of Islamophobia, racism and transphobia. Schilling was first suspended from his job at ESPN for an anti-Muslim tweet and later fired for transphobic comments made on Facebook. He also defended the storming of the U.S. Capitol on Twitter on Jan. 6, however that came after ballots were due from members of the Baseball Writers' Association of America. According to Forbes, numerous BBWAA members asked to amend their ballots following the tweet.
The Hall of Fame has yet to publicly responded to Schilling's request.
Blue Jays Rumors: Infielder Marcus Semien signs with Toronto – Bluebird Banter
According to ESPN's Jeff Passan and confirmed by the San Francisco Chronicle's Susan Slussler, and others, free agent shortstop Marcus Semien has signed a one-year, $18 million contract with the Toronto Blue Jays.
Infielder Marcus Semien is in agreement with the Toronto Blue Jays on a one-year, $18 million contract, a source familiar with the deal tells ESPN.

— Jeff Passan (@JeffPassan) January 26, 2021
Semien, 29, was drafted by the White Sox in the 6th round of the 2011 amateur draft and made his major league debut with Chicago in September 2013. After the 2014 season he was shipped to the Oakland Athletics in the Jeff Samardzija deal. While he mostly played at third base for the White Sox, Semien has been the A's starting shortstop. He finished third in the AL MVP race in 2019, batting .285/.369/.522 with 33 homers and 92 RBI and playing in every single game. He doesn't just bring an average-to-compelling bat—Semien was also named as a "finalist" for the 2019 Gold Glove award for American League shortstops.
His numbers in the shortened 2020 season were more in line with his career numbers, but the optimist in me believes that the numbers from later in the season is closer to who he is now than his numbers he put up during his slow start last year. If Semien thinks it's worth betting on himself in signing this one-year deal, I think it's worth betting on him.
According to both TSN's Scott Mitchell and retired infielder Carlos Baerga, the Jays expect to station Semien at second base, which may just be what they are saying now while they give Vladimir Guerrero Jr. another try at the hot corner at spring training. This move does not necessarily affect Biggio's place in the lineup, as he can rotate around the diamond to spell other players.
Although the one-year deal obviously means that the Semien would qualify for free agency after this season, the Blue Jays can opt to extend a qualifying offer to him as the Athletics failed to do so before his declaration of free agency this offseason.
Before this signing can become official, Semien will need to pass a physical and the Blue Jays will need to open up a spot on the 40-man roster.
No players elected to Baseball Hall of Fame for first time since 2013 – Sportsnet.ca
NEW YORK — The baseball Hall of Fame won't have any new players in the class of 2021 after voters decided no one had the merits — on-the-field or off — for enshrinement in Cooperstown on this year's ballot.
Curt Schilling, Barry Bonds and Roger Clemens were among the closest in voting by members of the Baseball Writers' Association of America released Tuesday, and the trio will have one more chance at election next year. It's the first time the BBWAA didn't choose anyone since 2013.
Schilling, a right-handed ace who won three World Series titles, finished 16 votes short of the 75% threshold necessary for enshrinement. He got 71.1% per cent this time after coming up 20 votes shy at 70% last year.
Schilling's on-field accomplishments face little dispute, but Schilling has ostracized himself in retirement by directing hateful remarks toward Muslims, transgender people, journalists and others.
"It's all right, the game doesn't owe me anything," Schilling said during a live video stream on his Twitter account.
Bonds (61.8 joined Schilling in falling short on their ninth tries on the ballot. Both face strong PED suspicions, but Bonds has also been accused of domestic violence and Clemens of maintaining a decade-long relationship with a singer who was 15 when they met.
Schilling, Clemens and Bonds will be joined on next year's ballot by sluggers Alex Rodriguez and David Ortiz. Rodriguez was suspended for all of the 2014 season for violating MLB's PED policy and collective bargaining agreement, and Ortiz's name allegedly appeared on a list of players who tested positive in 2003.
Omar Vizquel, an 11-time Gold Glove winner, dropped from 52.6% last year to 49.1% after his wife accused him of repeated domestic abuses in December. Braves star Andruw Jones, arrested in 2012 on a domestic violence charge, got 33.9% in his fourth year. Rockies slugger Todd Helton, who pleaded guilty to driving under the influence and was sentenced to two days in jail last year, got 44.9% in his third time on the ballot.
Some players missed out over old-fashioned baseball disagreements, too. Slick-fielding third baseman Scott Rolen moved from 35.3% to 52.9% and hard-throwing closer Billy Wagner from 31.7% to 46.4%.
It's the 19th time the BBWAA has failed to elect a Hall member and just the third time since 1971. With the Hall of Fame's Era Committees postponing their scheduled elections until next off-season because of the pandemic, there won't be a 2021 Hall class.
Cooperstown won't be without celebration next summer, though. After the 2020 ceremony in the upstate New York village was cancelled due to the pandemic, Yankees great Derek Jeter and five-tool star Larry Walker will take centre stage on July 25, a year later than planned. They'll be honoured alongside catcher Ted Simmons and late players' association chief Marvin Miller.
BBWAA members are instructed to elect Hall members "based upon the player's record, playing ability, integrity, sportsmanship, character, and contributions to the team(s) on which the player played."
At a time when social justice movements are pushing for a broader reckoning on sexual misconduct and racial inequality, character evaluation took on an outsized role in this election cycle. While the Hall's inductees already include racists, cheaters, philanderers and criminals, the current voting bloc has — narrowly, in many cases — taken a stand against candidates they think have insufficient integrity.
Schilling — a six-time All-Star over 20 seasons with Baltimore, Houston, Philadelphia, Arizona and Boston — has been embroiled in controversy throughout his retirement.
He launched a video game company, 38 Studios, that went bankrupt shortly after receiving a $75 million loan guarantee from Rhode Island, then was fired as an ESPN analyst after he sent tweets comparing Muslim extremists to Nazi-era Germans and posted derogatory Facebook comments about transgender people.
Months later, Schilling was again criticized after using social media to applaud a T-shirt calling for journalists to be lynched.
On Jan. 6, the day of the attack on the U.S. Capitol, he said the following in a message on his Twitter account:
"You cowards sat on your hands, did nothing while liberal trash looted rioted and burned for air Jordan's and big screens, sit back …. and watch folks start a confrontation for (expletive) that matters like rights, democracy and the end of govt corruption."
That tweet was sent a few days after Hall of Fame ballots were due.
Bonds' ex-wife testified in 1995 during divorce proceedings that he beat and kicked her. Bonds said he never physically abused her but once kicked her after she kicked him.
In 2008, the New York Daily News reported that Clemens had a decade-long relationship with country singer Mindy McCready that began when she was 15 and he was a star for the Boston Red Sox. Clemens apologized for unspecified mistakes in his personal life and denied having an affair with a 15-year-old. McCready later told "Inside Edition" she met Clemens when she was 16 and that the relationship didn't turn sexual until several years later.
The BBWAA recently voted overwhelmingly to remove the name and imprint of former Commissioner Kenesaw Mountain Landis from MVP plaques. Landis became commissioner in 1920, and there were no Black players in the majors during his more than two decades in charge.
Further down the ballot, outfielder Gary Sheffield jumped from 30.5% to 40.6% on his seventh time on the ballot and Jeff Kent improved from 27.5% to 32.4 narrowly surpassed the 5 and Mark Buehrle (11%) in their initial turns.
Aramis Ramirez, LaTroy Hawkins and Barry Zito drew votes but were eliminated from future consideration.
The 2022 ballot also will include Phillies stars Jimmy Rollins and Ryan Howard, switch-hitting slugger Mark Teixeira and two-time Cy Young Award winner Tim Lincecum.