Toronto reports Canada's first case of COVID-19 variant first seen in Brazil – CTV Toronto
TORONTO —
Canada's first known case of the coronavirus variant first detected in Brazil has been reported in Toronto.
Toronto Public Health (TPH) confirmed the case in a news release issued on Sunday afternoon. TPH said a resident who travelled from Brazil tested positive for the P.1 variant and is now in hospital.
The local public health unit also reported the city's first case of the South African variant, known as B.1.351, in a Toronto resident with no recent travel history and no known contact with anyone who is a returned traveller.
TPH is investigating a total of 27 confirmed variant of concern cases as of Saturday.
"Scientists and medical professionals are concerned that these variants are more transmissible than the original coronavirus," TPH said in a statement.
"The U.S. Centers for Disease Control and Prevent (CDC) has indicated that research is ongoing to determine more about these variants to better understand how easily they might be transmitted and the effectiveness of currently authorized vaccines against them."
There are now two cases of the South African variant confirmed in the province. Last week, health officials reported that the variant was detected in a man in Mississauga. Officials said the case had no known connection to travel and that it was likely acquired in the community.
Additionally, there are 174 cases of the B.1.1.7 variant, which was first detected in the United Kingdom, in the province. Ontario modellers had said that the B.1.1.7 variant will become the dominant strain in the province by March.
According to a report from Public Health Ontario released last week, more than five percent of Ontario's COVID-19 cases on Jan. 20 were from variants of concern.
Of the 1,880 positive samples from that day that were analyzed, 103, or 5.5 per cent, were confirmed or highly likely to be either the UK B.1.1.7 or South African B.1.353 variants of concern.
Public Health Ontario ramped up capacity to screen all positive COVID-19 tests for known variants last week as part of the Ontario government's six-part plan to tackle the emergence of variants. Mandatory testing for all international travellers arriving at Pearson airport also began last week.
Speaking to CP24 Sunday evening, infectious diseases specialist Dr. Isaac Bogoch said the new cases of the South African and Brazil variants are concerning.
"Both of those variants of concern really raise a red flag really, and the reason being is that the vaccines don't have the same degree of efficacy against those variants as they would, for example, against something like the variant discovered in the United Kingdom," said Bogoch, who is also part of the province's vaccine distribution task force.
While there are still many unanswered questions about the Brazil variant, he said that its mutations are "somewhat analogous" to B.1.351. This is worrying, Bogoch noted, because some studies have found that some vaccines may be less effective against the South African variant.
On Sunday, South Africa halted its Oxford/AstraZeneca vaccine rollout after early trial data found that it appeared to offer only limited protection against mild disease caused by B.1.351. The Oxford/AstraZeneca vaccine has not been approved for use in Canada.
"It's important to note that those vaccines, based on the data that we have available, they still prevent severe illness, they still prevent death, but they don't have the same level of protection that they would against non-variant strains of COVID-19," Bogoch said.
"We don't have all the answers. It's extremely important to proceed with caution."
Despite the threat posed by COVID-19 variants, sources said the province is expected to announce this week the gradual reopening of the economy in some areas while extending the stay-at-home order in other regions.
Bogoch hopes officials take a cautious approach in reopening Ontario because he said variants are the "real deal."
"We know what these variants of concern can do. I know sometimes you might hear people, for lack of a better word, sweep it under the rug and maybe tone down how important they are," he said. "They are important."
The doctor said a third wave is preventable as long as cases continue to head in the right direction and better vaccine coverage is put in place.
"We have to have plans in place that even if there is a slow and careful reopening that we're not going to see a rise in cases," Bogoch said.
"There's no reason to have a third wave at all, so let's do the right thing. Let's keep those case numbers going down."
– with files from Chris Herhalt, The Canadian Press, The Associated Press, Reuters
U.S. approves Johnson & Johnson's single-dose COVID-19 vaccine – CBC.ca
The U.S. is getting a third vaccine to prevent COVID-19, as the Food and Drug Administration (FDA) on Saturday cleared a Johnson & Johnson shot that works with just one dose instead of two.
Health experts are anxiously awaiting a one-and-done option to help speed vaccinations, as they race against a virus that already has killed more than 510,000 people in the U.S. and is mutating in increasingly worrisome ways.
The FDA said J&J's vaccine offers strong protection against what matters most: serious illness, hospitalizations and death. One dose was 85 per cent protective against the most severe COVID-19 illness, in a massive study that spanned three continents — protection that remained strong even in countries such as South Africa, where the variants of most concern are spreading.
"This is really good news," Dr. Francis Collins, director of the National Institutes of Health (NIH), told The Associated Press Saturday. "The most important thing we can do right now is to get as many shots in as many arms as we can."
Shipments of a few million doses to be divided among states could begin as early as Monday. By the end of March, J&J has said it expects to deliver 20 million doses to the U.S., and 100 million by summer.
J&J also is seeking authorization for emergency use of its vaccine in Europe and from the World Health Organization. Worldwide, the company aims to produce about 1 billion doses globally by the end of the year. On Thursday, the island nation of Bahrain became the first to clear its use.
Health Canada is still reviewing the vaccine. Canada has ordered 10 million doses from Johnson & Johnson with options for up to 28 million more, if necessary. Most of those shots are expected to arrive by the end of September.
'We're champing at the bit to get more supply'
On Sunday, a U.S. advisory committee will meet to recommend how to prioritize use of the single-dose vaccine. And one big challenge is what the public wants to know: Which kind of vaccine is better?
"In this environment, whatever you can get — get," said Dr. Arnold Monto of the University of Michigan, who chaired an FDA advisory panel that unanimously voted Friday that the vaccine's benefits outweigh its risks.
Data is mixed on how well all the vaccines being used around the world work, prompting reports in some countries of people refusing one kind to wait for another.
WATCH | Will Canadians be able to choose which vaccine they get?:
Doctors answer questions about the latest COVID-19 vaccine news including whether Canadians will be able to choose which one they get. 5:48
In the U.S., the two-dose Pfizer and Moderna shots were 95 per cent protective against symptomatic COVID-19. J&J's one-dose effectiveness of 85 per cent against severe COVID-19 dropped to 66 per cent when moderate cases were rolled in. But there's no apples-to-apples comparison because of differences in when and where each company conducted its studies, with the Pfizer and Moderna research finished before concerning variants began spreading.
Collins said the evidence of effectiveness shows no reason to favour one vaccine over another.
"What people I think are mostly interested in is, is it going to keep me from getting really sick?" Collins said. "Will it keep me from dying from this terrible disease? The good news is all of these say yes to that."
Also, J&J is testing two doses of its vaccine in a separate large study. Collins said if a second dose eventually is deemed better, people who got one earlier would be offered another.
The FDA cautioned that it's too early to tell if someone who gets a mild or asymptomatic infection despite vaccination still could spread the virus.
There are clear advantages aside from the convenience of one shot. Local health officials are looking to use the J&J option in mobile vaccination clinics, homeless shelters, even with sailors who are spending months on fishing vessels — communities where it's hard to be sure someone will come back in three to four weeks for a second vaccination.
WATCH | Canada's procurement minister on Johnson & Johnson vaccine:
The CBC's Tom Parry asks Procurement Minister Anita Anand how many doses of Johnson & Johnson's COVID-19 vaccine Canada will receive after it's approved by Health Canada. 4:56
The J&J vaccine also is easier to handle, lasting three months in the refrigerator compared to the Pfizer and Moderna options, which must be frozen.
"We're champing at the bit to get more supply. That's the limiting factor for us right now," said Dr. Matt Anderson of UW Health in Madison, Wisconsin, where staffers were readying electronic health records, staffing and vaccine storage in anticipation of offering J&J shots soon.
The FDA said studies detected no serious side effects. Like other COVID-19 vaccines, the main side effects of the J&J shot are pain at the injection site and flu-like fever, fatigue and headache.
The FDA said there is "a remote chance" that people may experience a severe allergic reaction to the shot, a rare risk seen with the Pfizer and Moderna vaccines.
The vaccine has been authorized for emergency use in adults 18 and older for now. But like other vaccine makers, J&J is about to begin a study of its vaccine in teens before moving to younger children later in the year, and also plans a study in pregnant women.
All COVID-19 vaccines train the body to recognize the new coronavirus, usually by spotting the spike protein that coats it. But they're made in very different ways.
WATCH | Provinces offer different timelines for COVID-19 vaccine rollout:
When Canadians will be able to get a COVID-19 vaccine may depend on where they live. The provinces have started revealing their rollout plans, but the timing of who can get a shot varies across the country. 1:58
J&J's shot uses a cold virus like a Trojan horse to carry the spike gene into the body, where cells make harmless copies of the protein to prime the immune system in case the real virus comes along. It's the same technology the company used in making an Ebola vaccine, and similar to COVID-19 vaccines made by AstraZeneca and China's CanSino Biologics.
The Pfizer and Moderna vaccines are made with a different technology, a piece of genetic code called messenger RNA that spurs cells to make those harmless spike copies.
The AstraZeneca vaccine — which was approved for use in Canada on Friday and is already in use in numerous other countries — is finishing a large U.S. study needed for FDA clearance. Also in the pipeline, Novavax uses a still different technology, made with lab-grown copies of the spike protein, and has reported preliminary findings from a British study suggesting strong protection.
Still other countries are using "inactivated vaccines," made with killed coronavirus by Chinese companies Sinovac and Sinopharm.
Canada will not be pressured to release Meng Wanzhou, Trudeau says – Global News
Prime Minister Justin Trudeau says Canada will not be pressured to release Huawei CEO Meng Wanzhou just because China has detained two of its citizens.
Trudeau's remarks were according to a transcript of a wide-ranging interview with NBC's Chuck Todd and Meet the Press, which was provided to Global News. The interview is set to air on Sunday.
The two Canadian men — Michael Spavor and Michael Kovrig — were arrested in China in 2018 on espionage charges, shortly after Meng was arrested by authorities in British Columbia on an extradition charge from the U.S.
During the interview, the prime minister said the men were detained on "national security trumped-up charges" and have been detained for nearly 800 days "in an attempt to try and pressure us to release the executive."
"We, of course, are a country of the rule of law," he said. "We will not do that. We live by our treaties and live by the rule of law.
But it is extremely difficult for Canada to be going through this, when we know it's fundamentally unfair of China to have arbitrarily detained our citizens."

0:41


Biden calls on China to release Michael Kovrig, Michael Spavor



Trudeau's comments come just days after he and newly sworn-in U.S. President Joe Biden shared their first bilateral meeting.
Shortly after the leaders met virtually, Biden vowed to work with Canada to secure the safe release of Spavor and Kovrig, saying "humans are not bartering chips."
Trudeau told Meet the Press his conversation with Biden regarding the two men was "very positive," adding that they have agreed to work together to try to resolve the situation and "hold China to account."
Keystone XL
During the interview, Trudeau was also asked about the Keystone XL pipeline expansion project, which has been a point of contention between the two countries since Biden became president.
Hours after he was sworn into office, Biden signed an executive order to revoke a presidential permit signed by his predecessor, Donald Trump, that would have allowed the cross-border Keystone XL pipeline expansion project to continue.
The democrat had long-promised to revoke the permit in an effort to honour one of his campaign promises to shift the U.S. from fossil fuels towards clean energy.
However, the move dealt an especially hard blow to Alberta and Saskatchewan, whose energy sectors were counting on the US$8-billion project.
Alberta Premier Jason Kenney called the move a "gut punch" and urged the federal government to consider sanctions if the Biden administration refused to discuss the project further.
However, Trudeau said, "it's fairly clear that the U.S. administration has made its decision on that."
"And we're much more interested in ensuring that we're moving forward in ways that are good for both of our countries," he said.
Trudeau said the government does have "concerns" about the Line 5 initiative.

2:27


Trudeau questioned on cancellation of Keystone XL project, impacts of calls to shut down Enbridge's Line 5



"We want to make sure we're continuing to sell hydro-electricity into the United States, and that the two of us are partnering in ways that are going to create good jobs and compete successfully against the world for cleaner products and cleaner solutions," he said.
Ultimately, Trudeau said there is "so much" Canada and the U.S. can do together that he doesn't "spend too much time worrying about the tension points."
"It'll always come up in our relationship, but we'll work through them, particularly given the alignment on so many things that we're able to bring with this new administration," he said.
Trudeau said the decision around the Keystone XL pipeline expansion project "was a disappointment," though.
"But when you talk about clean energy and hydro-electricity from Canada, when we talk about what we can do around smarter grids, what we can do around electric vehicles and transportation, there is so much we're going to continue to do together."
Canada's vaccine rollout
Trudeau was also asked about Canada's vaccine rollout plan, which has been repeatedly hampered by delays from manufacturers.
He conceded that the rollout has not been "going as fast as everyone would want," but said "we are going to have everyone vaccinated probably by the end of the summer."
"And that is something that we're very positive and excited about," Trudeau said.
However, Canada has fallen considerably behind even its closest allies when it comes to vaccine rollout.
As of Saturday afternoon, only 1,816,797 doses had been administered across Canada, amounting to approximately 2.43 per cent of the country's population.
Asked if he regrets not investing in a company in Canada to develop a vaccine at home, Trudeau said the country didn't have the domestic pharmaceutical capacity to do so.

5:04


Health Canada green lights the AstraZeneca vaccine



"We had had it in decades past. But off-shoring and globalization meant that we no longer have the capacity," he said. "We had from the very beginning of this pandemic started re-investing in Canadian pharmaceutical capacity which will be online in the coming year, not quick enough for this wave. But certainly moving forward, we have rebuilt and are rebuilding our scientific and domestic capacity so that we can be ready."
"That's what international supply chains are for," he said. "And that's why we're pleased that we were able to sign so many contracts in order to be able to say we're going to get all Canadians vaccinated in the coming months."
Trudeau has repeatedly said Canada remains "on track" to deliver vaccines to all Canadians who want one by the end of September, despite the delays.
On Friday, Health Canada announced it had approved the COVID-19 vaccine from Oxford University-AstraZeneca for use in the country.
To date, three vaccines have been approved for use in Canada.
© 2021 Global News, a division of Corus Entertainment Inc.
The latest news on COVID-19 developments in Canada – Richmond News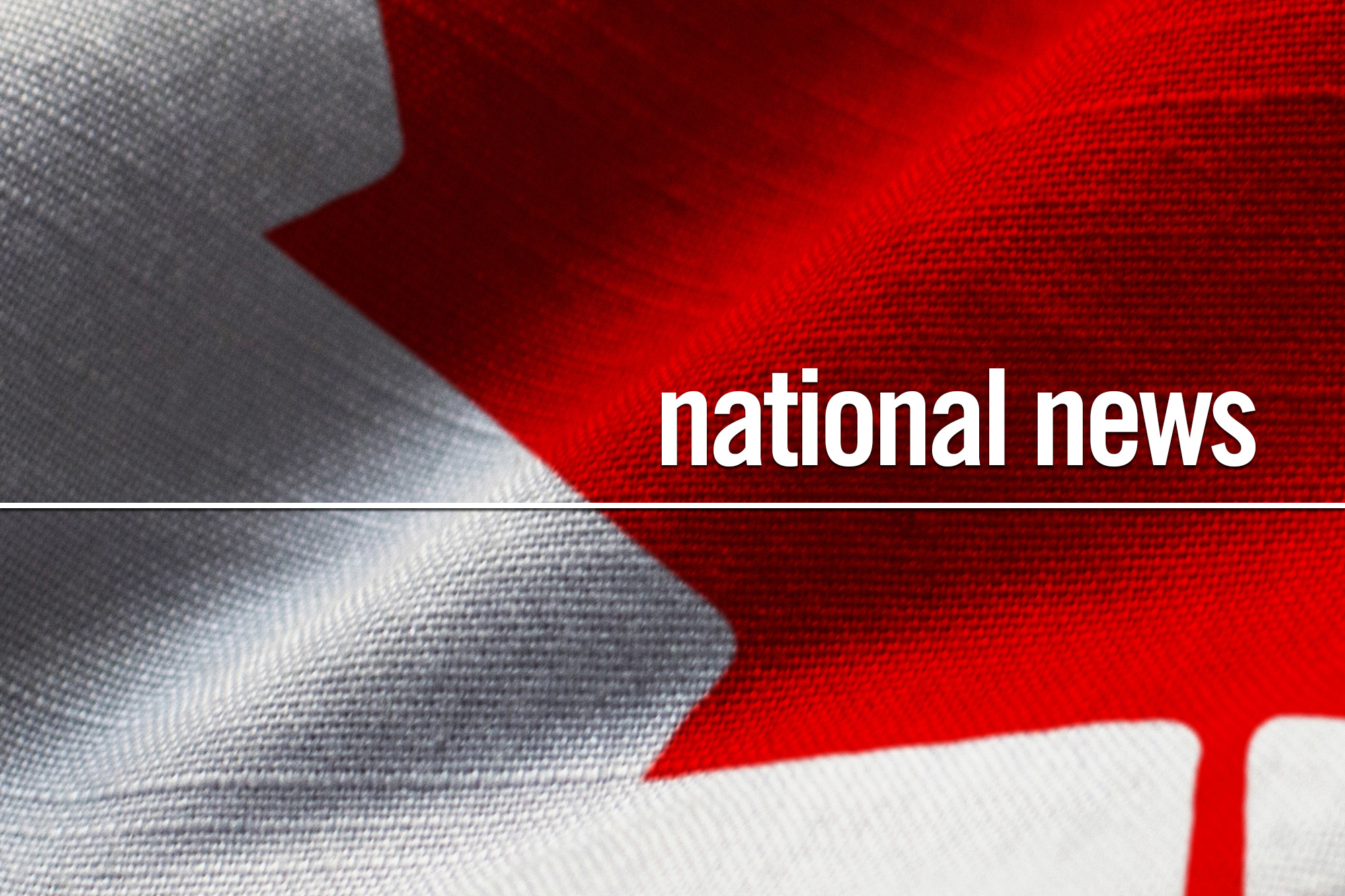 The latest news on COVID-19 developments in Canada (all times Eastern):
4:25 p.m.
Prince Edward Island is ushering in "circuit breaker measures" to interrupt the chain of transmission in the province as it reports six new cases of COVID-19.
The province's chief medical officer of health, Dr. Heather Morrison, says gatherings must be limited to the immediate household, plus a circle of 10 contacts.
Organized gatherings will be limited to 50 people, and wedding and funeral receptions are prohibited.
Sports games and tournaments must be cancelled, and in-person dining is barred.
—
2:50 p.m.
Saskatchewan is reporting five new COVID-19-related deaths today and 162 new cases.
All of the people who died were in their 80s or older, according to the province's daily pandemic update, and were in the Regina, Saskatoon and South East health zones.
The update says 1,548 cases are considered active in Saskatchewan, with 151 people in hospital.
It says 5,211 COVID-19 vaccine doses were administered in the province on Friday, for a total of 75,501 since immunizations began.
—
2:20 p.m.
Manitoba is reporting 88 new COVID-19 infections as of this morning, as well as four new virus-related deaths.
Officials say two of those who died were in their 80s and two were in their 90s.
All were from the Winnipeg health region.
The government says there are 1,208 active COVID-19 cases in Manitoba, with 189 people in hospital.
Manitoba has recorded 893 COVID-19 deaths since the beginning of the pandemic.
—
2 p.m.
Four new cases of COVID-19 are being reported in Nova Scotia today as stricter rules are ushered in to stop the spread of the virus.
Provincial health officials say three of the cases are in the Halifax region and are all close contacts of previously identified patients, while the fourth case in eastern Nova Scotia is related to travel outside Atlantic Canada.
The latest cases come as new measures to control the virus take effect in Halifax and some neighbouring municipalities.
Nova Scotia's chief medical officer Dr. Robert Strang says while the number of new cases is low, he remains concerned that some recent infections do not have an obvious origin.
—
12:20 p.m.
New Brunswick is reporting two new confirmed cases of COVID-19 today.
Health officials say the new infections are both in the Edmundston region and both patients are between the ages of 70 and 79.
New Brunswick currently has 41 active cases of the disease caused by the novel coronavirus, with one patient hospitalized in intensive care.
All areas of the province remain at the orange level of New Brunswick's pandemic response plan, which seeks to prevent the resurgence of transmission through a number of restrictions.
—
11:20 a.m.
Quebec is reporting 858 new COVID-19 cases and 13 deaths attributed to the novel coronavirus, including five deaths in the past 24 hours.
The Health Department reported 599 hospitalizations today, a drop of 21 patients. There are also seven fewer people requiring intensive care, bringing the total to 112.
Quebec administered 15,902 doses of COVID-19 vaccine on Friday for a total of 418,399.
The latest numbers come one year after the first case of COVID-19 was declared in Quebec.
The province has reported 287,003 confirmed infections and 10,385 deaths since the pandemic began.
—
11 a.m.
Ontario's COVID-19 case count is nearing the 300,000 mark.
The province reported 1,185 new infections today for a total of 299,754 since the onset of the pandemic.
Ontario also reported 16 new virus-related deaths over the past 24 hours.
Health Minister Christine Elliott says Toronto saw 331 new cases in the past 24 hours, nearby Peel Region recorded 220 and York Region logged 119.
Hospitalizations in the province declined by three to 680, with 276 patients in intensive care and 182 on a ventilator.
—
This report by The Canadian Press was first published Feb. 27, 2021
The Canadian Press