Trump picks a fight with Powell. The economy loses – CNN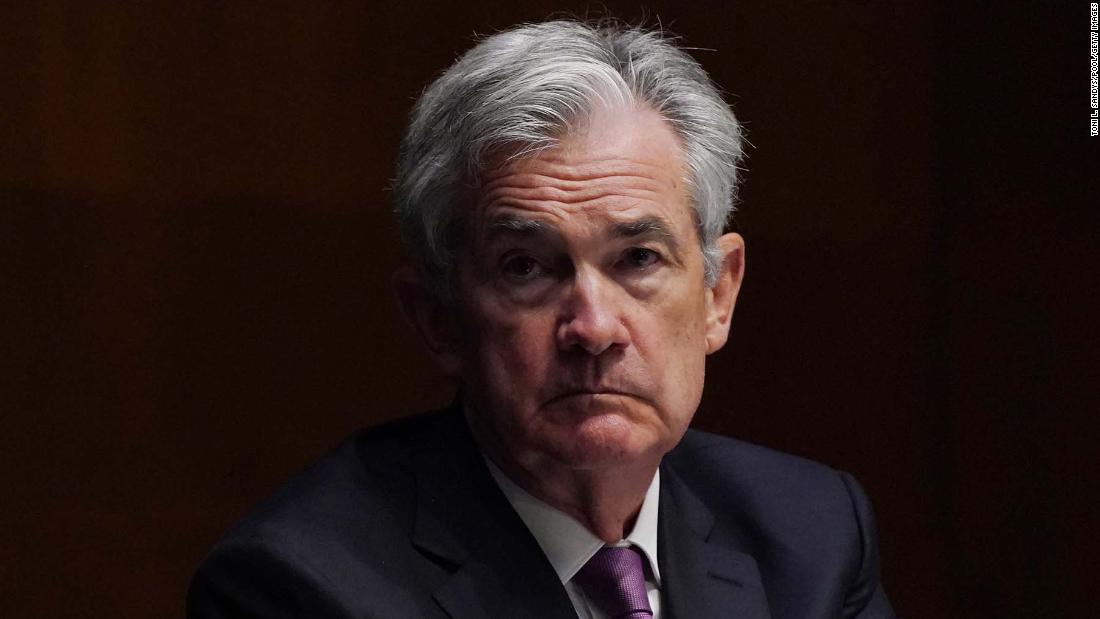 A version of this story first appeared in CNN Business' Before the Bell newsletter. Not a subscriber? You can sign up
right here
.
What's happening: US Treasury Secretary Steven Mnuchin has
pulled the plug
on emergency Federal Reserve lending programs, drawing a rare rebuke from the central bank, which said they are needed to support the economy as the coronavirus pandemic continues to rage.
In a letter sent Thursday to Fed Chairman Jerome Powell, Mnuchin asked the central bank to return some $455 billion in unused funding for programs set to expire Dec. 31. He added that Congress would then be able to use the money for other purposes.
The Fed programs "have clearly achieved their objective," Mnuchin wrote. "Markets responded positively, spreads tightened, and banks continued lending."
The central bank immediately blasted the decision. The Fed, which typically avoids commenting on sensitive political issues, responded in a statement saying that it "would prefer that the full suite of emergency facilities established during the coronavirus pandemic continue to serve their important role as a backstop for our still-strained and vulnerable economy."
Powell said earlier this week that it was too soon to wind down the lending programs. "When the right time comes, and I don't think that time is yet or very soon, we will put those tools away," he said Tuesday.
Businesses agree. The powerful US Chamber of Commerce said in a statement that the action "closes the door on important liquidity options for businesses at a time when they need them most," adding that it "unnecessarily ties the hands of the incoming administration."
Investors are also feeling jittery. The S&P 500, Dow and Nasdaq Composite fell back slightly in early trading Friday.
In an appearance on CNBC, Mnuchin sought to calm markets. He said the decision was made to follow the "intent" of the law.
"Markets should be very comfortable that we have plenty of capacity left," he said. He denied the decision was a political one.
Big picture: Powell has made clear that the risk during the pandemic is doing too little to support a struggling economy — not doing too much. And as the coronavirus surges again in the United States, forcing states to enact a wave of new mask mandates and restrictions, the timing of the Trump administration's move is concerning.
Covid-19 cases in the United States
reached another daily high
Thursday with more than 185,700 new infections, according to Johns Hopkins University. More than 252,000 Americans have now died of the disease.
Meanwhile, some economic data appears to be softening, Rabobank strategist Philip Marey observed in a research note Friday. Initial claims for unemployment benefits went in the wrong direction last week,
climbing to 742,000
after four weeks of declines.
"The combination of rising Covid-19 infections and lack of additional fiscal stimulus after the CARES Act [in March] may now be finding its way into the economic data," Marey said.
That's a risky moment to cut off American companies from the help some may soon need.
Small stocks are having a moment
Coronavirus vaccines are finally in sight — and investors are celebrating by
scooping up the tiny stocks
most likely to benefit from the eventual reopening of the US economy, my CNN Business colleague Matt Egan reports.
The vaccine breakthroughs announced this month by Pfizer and Moderna set off a fierce rotation on Wall Street away from Big Tech and stay-at-home winners like Zoom, Teladoc and Netflix.
Instead, investors are plowing money into the Russell 2000, an index of small-cap stocks whose values are largely linked to the health of the US economy. The Russell 2000 has spiked 16% so far this month.
If it holds, it would be the index's best monthly gain since since at least 2001, according to data from Refinitiv.
"This move is incredible," said Ryan Detrick, chief market strategist at LPL Financial. "There is a rush to small caps because they are huge beneficiaries of the economy coming back online next year."
Breaking it down: The median market valuation in the Russell 2000 is just $660 million. Its biggest constituents include Penn National Gaming, Sunrun, Deckers Outdoor and Caesars Entertainment. None is worth more than $14 billion.
Last week, the Russell 2000 index hit an all-time high — its first record high since 2018. Normally, it takes four or five years for small caps to hit all-time highs after a recession, according to Nicholas Colas, co-founder of DataTrek Research.
"Small-caps literally didn't go anywhere for two years," Detrick said. "They were left in the dust. Now they are the ultimate catch-up trade."
Roblox is cashing in on the pandemic gaming boom
Roblox, the popular tween gaming platform, has seen usage skyrocket during the pandemic. Now, it's going public — and in opening its books, reveals just how big the past year has been for those in the video game space.
The company reported revenue of nearly $589 million for the nine months ending in September, my CNN Business colleague Shannon Liao reports. That's a 68% increase from the same period last year.
If you've never heard of Roblox, that may be because you're not a tween or a parent of one. The entire platform is made up of user-generated games — many of them created by children, teens and young adults who have made millions of dollars through the platform.
An average of 36.2 million users log on to the platform each day, according to the company's prospectus.
That said: Like many startups tapping public markets these days, the company is not profitable, reporting a net loss of $203 million in the nine months ending in September. And it warned in its IPO paperwork that the boom in usage and revenue may not last.
"We do not expect these activity levels to be sustained, and in future periods we expect growth rates for our revenue to decline," Roblox said in its filing.
Foot Locker
(FL)
reports results before US markets open.
Coming next week: Brexit talks have been suspended after a member of the European Union's negotiating team tested positive for Covid-19. With the clock still ticking, can the sides come to terms?
OECD sees global economy turning the corner on coronavirus crisis, led by Chinese recovery – The Globe and Mail
The outlook for the global economy is improving despite a second wave of coronavirus outbreaks in many countries as vaccines emerge and a Chinese-led recovery takes hold, the OECD said on Tuesday.
The global economy will grow 4.2 per cent next year and ease to 3.7 per cent in 2022, after shrinking 4.2 per cent this year, the Organisation for Economic Cooperation and Development said in its latest Economic Outlook.
After a second wave of infections hit Europe and the United States, the Paris-based policy forum trimmed its forecasts from September, when it expected a global contraction of 4.5 per cent before a 5 per cent recovery in 2021. It did not have a 2022 forecast at the time.
"We're not out of the woods. We're still in the midst of a pandemic crisis, which means that policy still has a lot to do," said OECD chief economist Laurence Boone.
Overall global gross domestic product will return to pre-crisis levels by the end of 2021, led by a strong recovery in China, the OECD said.
But that masked wide variations among countries, with output in many economies expected to remain about 5 per cent below pre-crisis levels in 2022.
China will be the only country covered by the OECD to see any growth at all this year, at 1.8 per cent, unchanged from the last forecast in September. It will gain speed to 8 per cent in 2021 – also unchanged – before easing to 4.9 per cent in 2022.
The United States and Europe are expected to contribute less to the recovery than their weight in the global economy.
After contracting 3.7 per cent this year, the U.S. economy will grow 3.2 per cent in 2021 and 3.5 per cent in 2022, assuming a new fiscal stimulus is agreed. In September, the OECD had forecast a contraction of 3.8 per cent this year and a rebound of 4 per cent next year.
The euro area economy will contract 7.5 per cent this year, with many economies finishing the year in a double-dip recession after re-imposing lockdowns. Its economy will see growth return in 2021 at 3.6 per cent and 3.3 per cent in 2022.
Though hard hit, the forecasts were an improvement from September, which had foreseen a contraction of 7.9 per cent this year and a 5.1 per cent rebound in 2021.
Be smart with your money. Get the latest investing insights delivered right to your inbox three times a week, with the Globe Investor newsletter. Sign up today.
Canada's economy bounced back at record 40% pace in third quarter — but GDP still below pre-COVID level – CBC.ca
Statistics Canada said Tuesday the economy grew at a record annualized pace of 40.5 per cent in the third quarter as businesses came out of COVID-19 lockdowns.
The previous record for quarterly growth in real gross domestic product was 13.2 per cent in the first quarter of 1965, the agency said.
As historic as the rebound was, it fell short of expectations.
Financial data firm Refinitiv said the average economist estimate was for an annualized growth rate of 47.6 per cent for the quarter.
The rebound over July, August and September was a sharp turnaround from the preceding three-month stretch, which saw a record drop.
Driving the rebound were the further rolling back of public health restrictions that allowed businesses to reopen.
Statistics Canada also said there was a substantial increase in the housing market owing to low interest rates, as well as household spending on goods like cars.
GDP still lower than it was in February
Despite the overall increase, the national statistics office said real gross domestic product still remains shy of where it was before the pandemic.
The third quarter ended with the fifth consecutive monthly increase in real GDP after the steepest monthly drops on record in March and April when widespread lockdowns were instituted to slow the spread of COVID-19.
September saw a 0.8 per cent increase in real GDP, Statistics Canada said, a slight slowing from the 0.9 per cent recorded in August.
The agency also provided a preliminary estimate for October's figures, saying early indicators point to a 0.2 per cent increase in the month. The figure will be finalized at the end of this month.
"The fourth quarter of 2020 is still beginning with some growth, though less than we had anticipated," CIBC senior economist Royce Mendes wrote in a note.
"Looking ahead, the economy faces a December with harsh restrictions that will likely see another contraction in economic activity."
Chile's economy closer to growth after months of contraction – TheChronicleHerald.ca
SANTIAGO (Reuters) – Chile's economic activity fell 1.2% in October from a year ago, the central bank said on Tuesday, as the Chilean economy inched closer to growth after months of contraction caused by the coronavirus pandemic.
The bank's IMACEC economic activity index encompasses about 90% of the economy tallied in gross domestic product figures. The October figure was the economy's best showing since February, when the economy grew 3.3%, bank statistics show.
But economic activity in Chile remained hobbled by the coronavirus outbreak, the bank said, even though cases of COVID-19 have fallen with the onset the southern hemisphere's spring.
The bank said a drop in the production of goods and services had largely driven the contraction, but added the impact was softened by gains in commerce as quarantines were lifted across much of the nation.
Chile's mining activity also grew by 1.6% in October, the bank said, a persistent bright spot during the pandemic.
Most of Chile's sprawling copper mines maintained output even at the height of the country's outbreak in May and June, a lifeline for an economy that depends on metals exports.
(Reporting by Dave Sherwood; Editing by Andrew Heavens)