Turkey earthquake: The eyewitnesses who captured the quake on social media
The sheer scale of the devastation of the earthquake and its aftershocks can be seen in social media photos and videos posted by people in Turkey and Syria. Eyewitnesses have also been speaking about what happened. BBC News has been pulling together and verifying information.
The tremors of the main quake – which happened at 04:17 local time – were felt more than a hundred miles in each direction from the epicentre – across southern Turkey and in northern Syria.
Witnesses described being shaken from their sleep and running to their cars for safety from the damaged buildings.
BBC News has been piecing together what happened as the tremors struck and reverberated across Turkey and Syria – using personal testimony and social media posts which we have verified.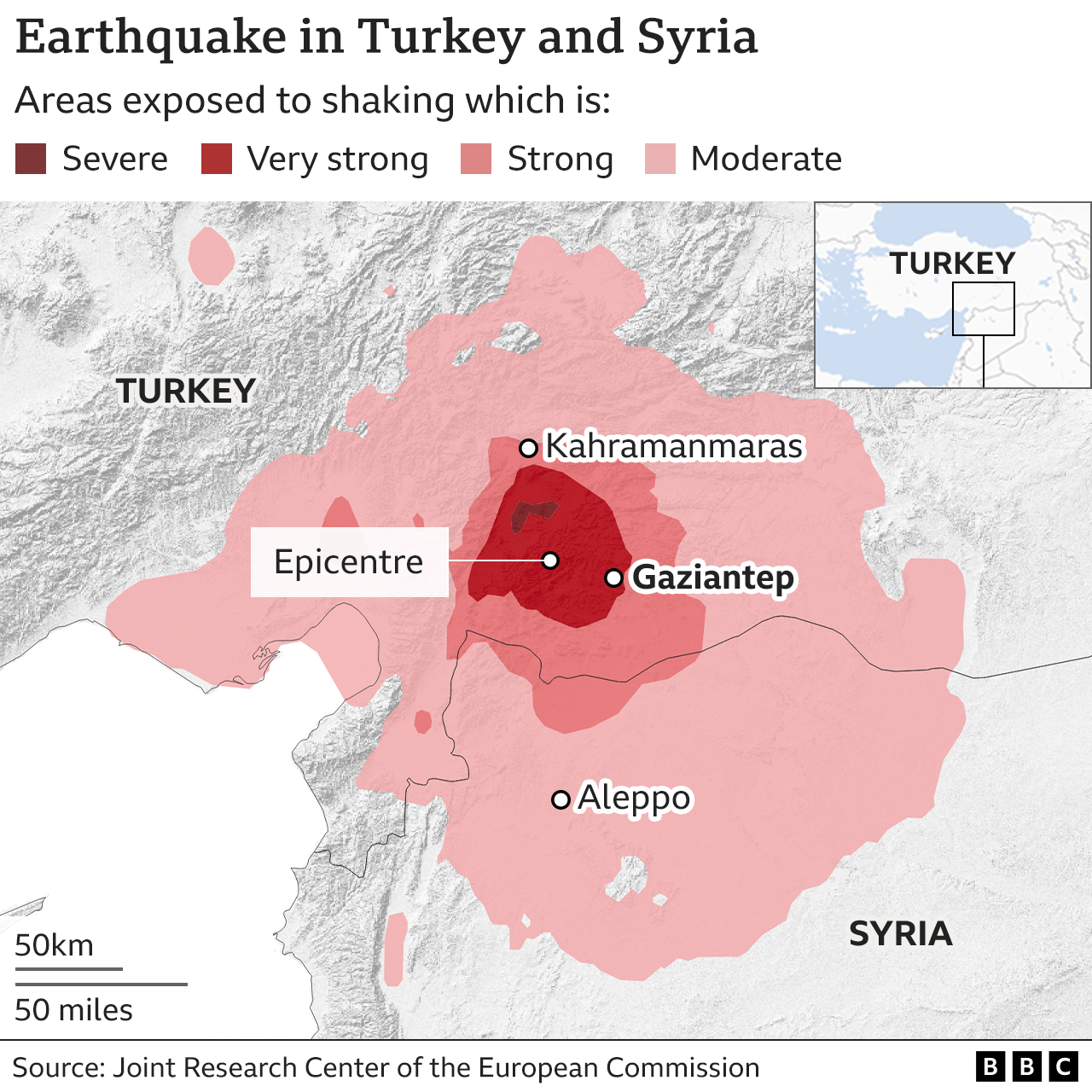 In one verified tweet a camera pans across smoke-filled scenes of rubble and destruction in Iskenderun, southern Turkey.
#WATCH!!!! Massive 7.8 Magnitude Earthquake Strikes Turkey 🇹🇷 And Syria 🇸🇾, More Than 200 People's Are Dead….
– – – – – – – – – –

May Their Soul's Rest In Peace Amen

Authentic voice pic.twitter.com/RkIgWDpJTE

— Authentic voice (@Authenticvoice6) February 6, 2023
BBC Turkish spoke to earthquake survivors from different cities – all of them said it was the first time they had experienced such severe and long-lasting tremors.
Hundreds of buildings are reported to have been destroyed in the Pazarcık district of Kahramanmaraş, to the north of the epicentre.
Footage on Twitter shows an aerial view of the force of the quake in the city's palm tree-lined streets.
One local resident Veysel Şervan told the BBC that many of his relatives were under the rubble.
"I barely got myself and my family out of the building. We were just coming out of the wreckage when we saw a person reach out through a small gap. The building collapsed on our friend who tried to save them. They have no chance of escape, it collapsed on them completely. We are in a very difficult situation."
Videos have emerged showing large fires in southern Turkey, with people claiming the earthquake has caused gas pipelines to burst and burn out of control.
The BBC has verified one of the videos as being on the outskirts of the city of Hatay, around 170km from the earthquake epicentre.
A still from drone footage taken over Hatay shows numerous apartment buildings collapsed in one neighbourhood.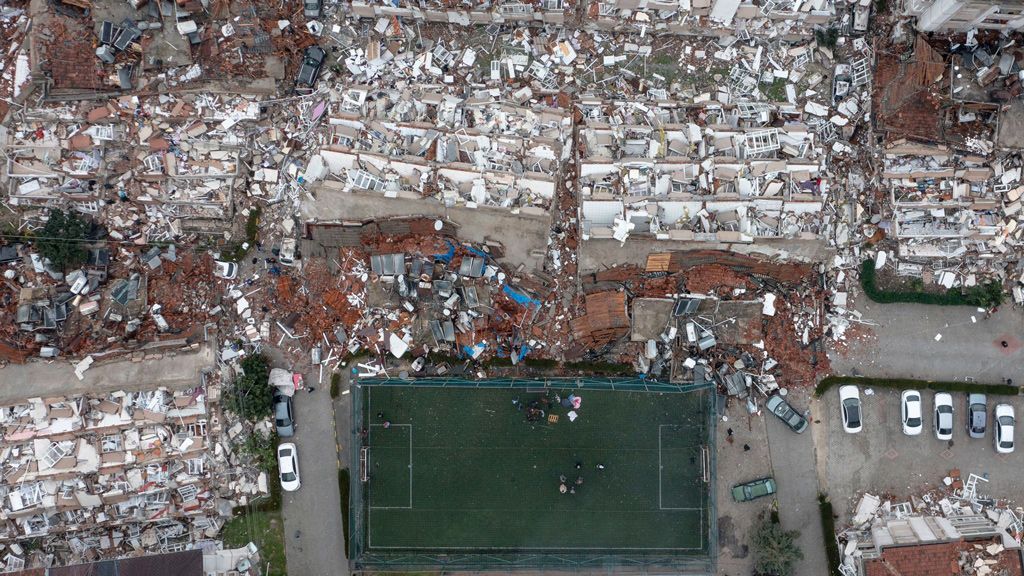 The tremors caused this hospital in the city to collapse at an angle.
Gaziantep resident Russell Peagram, from Essex, described efforts to help elderly neighbours escape from apartment buildings in freezing temperatures.
"Neighbours got together, it was teamwork. If there was an old lady or an old man who'd come down and you had space in your car, everyone was just getting blankets and sharing them, whatever they could do."
The earthquake reduced the city's castle and the Shirvan Mosque to rubble. Gaziantep castle had been one of the country's best-preserved castles dating back to the Roman period.
Aftershocks to the east and south of the initial epicentre – including a significant second quake – have been felt since.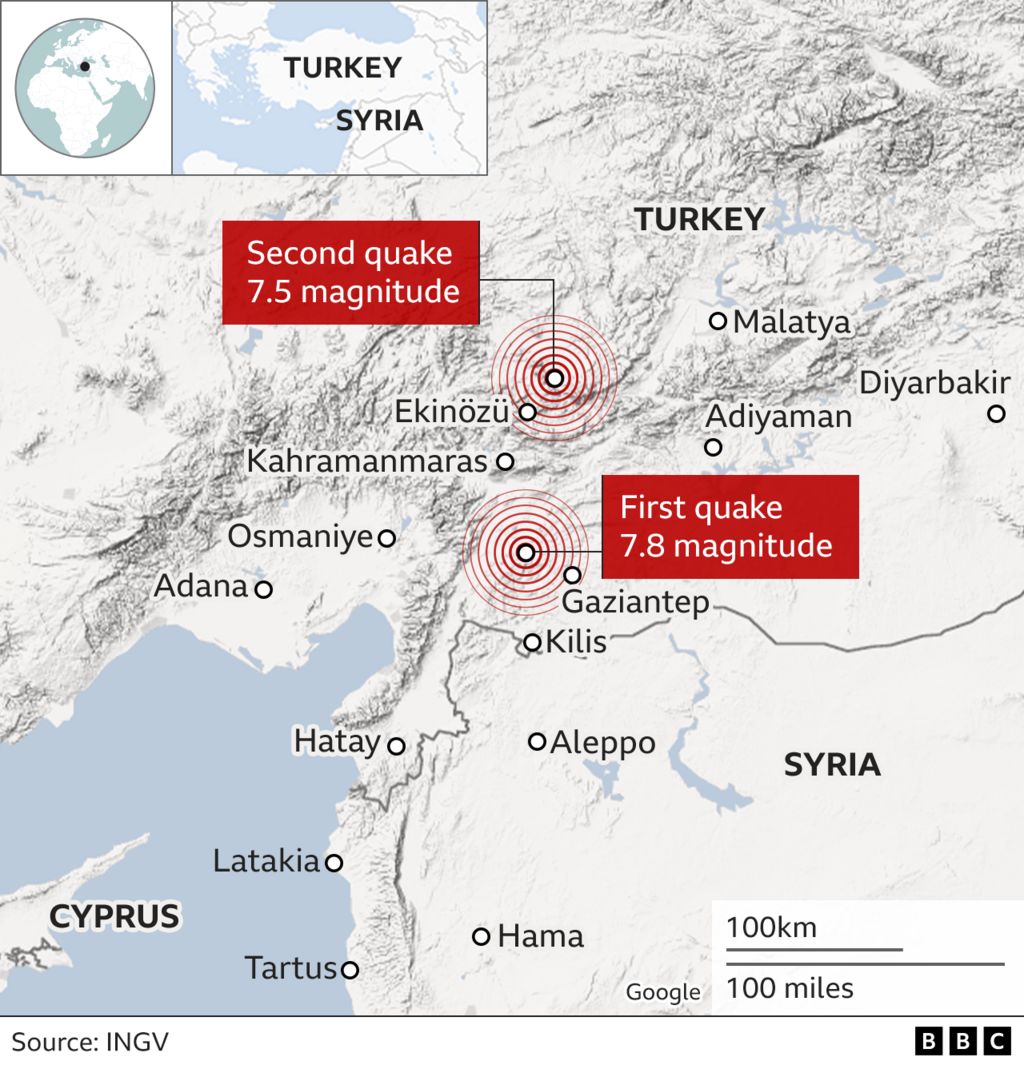 Here Turkish TV captured the moment the second earthquake struck in the city of Malatya.
In Sanliurfa, an eyewitness captured the moment a building collapsed in the Bahçelievler neighbourhood.
BBC journalists were able to confirm the location was in Sanilurfa – rather than, according to an earlier social media claim, Aleppo in Syria.
We used geolocation tools and checked individual thumbnails from the video to see when it was first posted.
While in Gaziantep, this moment was captured on video – when it became clear that another building was about to collapse.
Across the border in northern Syria, the situation is just as desperate.
One resident in Azaz, a city in north-west Syria, told the media how frightening the situation had been.
"There are 12 families [trapped here] and no-one managed to get out."
In the city of Aleppo, a woman holding a small child, ran as buildings fell in quick succession.
While in the village of Besnaya-Bseineh, near Harim, before and after images show homes have been flattened – and how the search is on for survivors.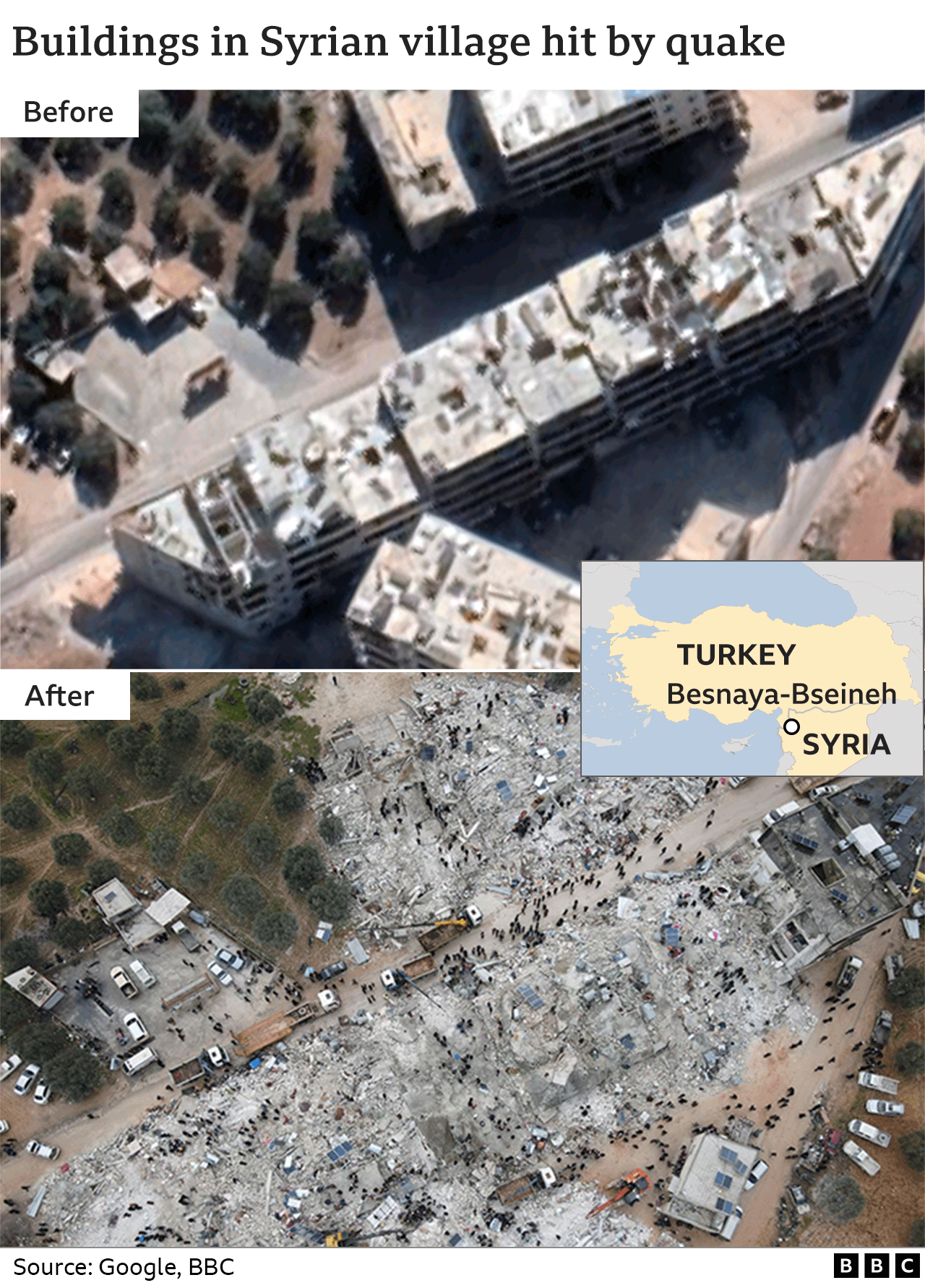 Verification and additional reporting: Richard Irvine-Brown, Paul Myers, Olga Smirnova, Daniele Palumbo, Tom Spencer, Joshua Cheetham, Shayan Sardarizadeh, Rozina Sini
Myanmar military dissolves Suu Kyi's NLD party: State media – Al Jazeera English
BREAKING,
Party of Myanmar leader Aung San Suu Kyi among 40 political parties dissolved after failing to meet registration deadline, according to state television.
Myanmar's military-controlled election commission has announced that the National League for Democracy Party (NLD) would be dissolved for failing to re-register under a new electoral law, according to state television.
The NLD led by Nobel laureate Aung San Suu Kyi was among 40 political parties dissolved on Tuesday after they failed to meet the ruling military's registration deadline for an election, according to state television.
In a nightly news bulletin, Myawaddy TV announced the NLD among those who had not signed up to the election and were therefore automatically disbanded. The NLD has said it would not contest what it calls an illegitimate election.
The army carried out a coup in February 2021 after the NLD won the November 2020 parliamentary elections and subsequently jailed its leader Suu Kyi.
Suu Kyi, 77, is serving prison sentences totaling 33 years after being convicted in a series of politically tainted prosecutions brought by the military. Her supporters say the charges were contrived to keep her from actively taking part in politics.
The party won a landslide victory in the 2020 general election, but less than three months later, the army kept Suu Kyi and all the elected lawmakers from taking their seats in parliament.
The army said justified the coup saying there was a massive poll fraud, though independent election observers did not find any major irregularities.
Some critics of Senior General Min Aung Hlaing, who led the takeover and is now Myanmar's top leader, believe he acted because the vote thwarted his own political ambitions.
No date has been set for the new polls. They had been expected by the end of July, according to the army's own plans.
But in February, the military announced an unexpected six-month extension of its state of emergency, delaying the possible legal date for holding an election.
It said security could not be assured. The military does not control large swaths of the country, where it faces widespread armed resistance to its rule.
This is a breaking story. More to follow.
Gautam Adani acquires 49% in Quintillion Business Media for Rs 48 crore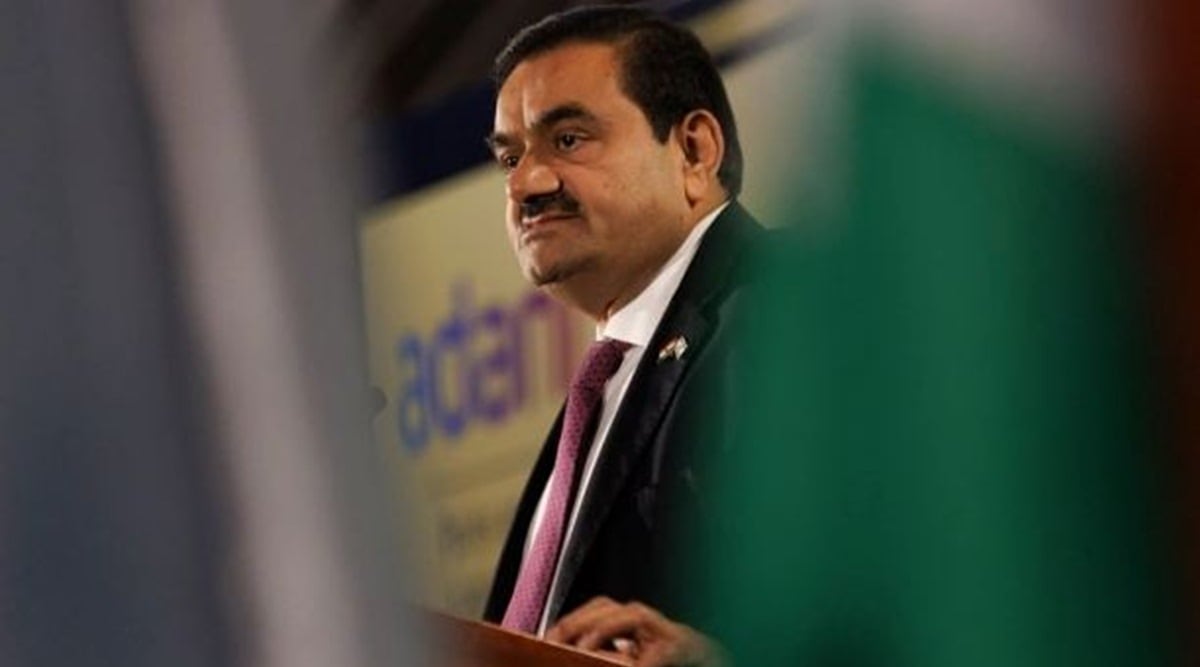 Billionaire Gautam Adani's AMG Media Networks has acquired about a 49 per cent stake in Raghav Bahl-curated digital business news platform Quintillion Business Media Pvt Ltd for about Rs 48 crore.
In a stock exchange filing, Adani Enterprises Ltd said its subsidiary AMG Media Networks Ltd has completed the acquisition which was originally announced in May last year.
The transaction was completed on March 27 for "Rs 47.84 crore", it said.
Quintillion Business Media runs the news platform Bloomberg Quint, now called BQ Prime.
Adani group had set up AMG Media Networks for its foray into businesses of "publishing, advertising, broadcasting, distribution of content over different types of media networks".
In May last year, it had signed a shareholders' agreement with Quintillion Media Ltd (QML) and QBML.
In September 2021, it hired veteran journalist Sanjay Pugalia to lead its media company Adani Media Ventures.
Twitter source code partially leaked online, court filing says
GitHub removed code shared without permission after request by social media giant, court filing says.
Twitter's source code has partially leaked online, according to a legal filing by the social media giant.
Twitter asked GitHub, an online software development platform, to remove the code after it was posted online without permission earlier this month, the legal document filed in the US state of California showed on Sunday.
GitHub complied with Twitter's request to remove the code after the social media company on March 24 issued a subpoena to identify a user known as "FreeSpeechEnthusiast", according to the filing with the US District Court of the Northern District of California. San Francisco-based Twitter noted in the filing that the postings infringe on the platform's intellectual property rights.
The filing was first reported by The New York Times.
The leak of the code is the latest hiccup at the social media giant since its purchase by Elon Musk, whose tenure has been marked by mass layoffs, outages, sweeping changes to content moderation and heated debate about the proper balance between free speech and online safety.
Musk, who bought Twitter for $44bn last October, said recently that Twitter would open the source code used to recommend tweets on March 31. Musk, who also runs Tesla and several other companies, said the platform's algorithm was overly complex and predicted people would find "many silly things" once the code was made public. It is not clear if the leaked source relates to the code used to recommend tweets.
"Providing code transparency will be incredibly embarrassing at first, but it should lead to rapid improvement in recommendation quality," he wrote on Twitter. "Most importantly, we hope to earn your trust."