Turning the economy we have into the just and inclusive economy we want | Greenbiz – GreenBiz
Editor's note: This article is the third in a series about the Ceres Roadmap 2030, a vision for sustainable business leadership in this crucial decade. The roadmap provides a 10-year action plan to help companies navigate and thrive in the accelerated transition to a more just, equitable and sustainable economy. You can find the first article here, and the second here.
As COVID-19 spread across the United States last year, meatpackers, farmworkers, grocery clerks and warehouse employees were among the hardest hit. Many were pressured to stay on the job, if not by their employers or the government, then by the need for a paycheck.
The pandemic forced us all to confront the disparities between the haves and the have-nots in this country.
On top of that reckoning came a series of brutal killings of African-Americans engaged in everyday activities of jogging, shopping at a convenience store and sleeping at night at home. These events further shocked our collective consciousness.
A renewed urgency has emerged to address and reject systemic racial and economic injustices that have been ignored too long. And to understand that human rights, racial equity and environmental justice are now squarely business issues.
The call for a just, equitable society and economy is spoken by individuals and institutions alike, by governments — and by companies. But for many companies, examining and improving their performance on these systemic issues is new territory.
How do they adequately analyze their human rights and racial equity practices both within their own operations and throughout their supply chains? How do they assess their impacts on the communities in which they operate?
The United Nations Guiding Principles on Business and Human Rights have provided a broad sweep of a vision. But the granular details of how to mark this reality in day-to-day operations of a business can be perplexing.
Business leadership becomes less about being at the forefront of a movement and more about creating a platform for those communities to meaningfully influence capital markets.
A new 10-year action plan released last year could help. The Ceres Roadmap 2030 details the steps companies can take to build a just and inclusive economy, stabilize the climate and protect water and natural resources in order to address the systemic threats most likely to disrupt the global economy in the coming decade.
The goal of building a just and inclusive economy may seem daunting and even impossible in the current context of racial tension, economic inequity and widespread systemic discrimination. But companies that refuse to embrace environmental justice, to advance equity of economic opportunity and to dismantle the systems that perpetuate systemic racism do so at their own risk. Businesses that continue to hold on to obsolete business models are in danger of losing customers, employees, access to talent and a social license to operate.
The minimum standard for doing business in the next decade is a respect for the fundamental human rights of employees, both direct and indirect, as well as for people affected by corporate activities. That includes communities in which companies operate, residents of neighboring cities with which they share an aquifer or a transportation system, and consumers who use their products.
For instance, when the large banking giant Citi makes financing decisions, it evaluates client projects against environmental and social risks using a risk management system. Technology giant Dell Technologies has established human rights-focused goals across all parts of its value chain. That includes engaging supply chain workers, developing diversity and inclusion goals for its own operations and ensuring privacy protection for its customers.
The Ceres Roadmap 2030 urges companies to recognize the value of an equitable, diverse and inclusive workplace and to provide all employees with equitable opportunity, wages and benefits, and respectful treatment.
For example, health retailer CVS recruits and hires people with disabilities through its Abilities in Abundance Program and seeks out diverse local suppliers from whom to procure products through its Supplier Diversity Program.
While individual corporate action is important to ensure we achieve the necessary change at the scale required, our framework challenges companies to act beyond their four walls and be strong advocates for changing the institutions and government policies that perpetuate inequities and injustices.
In 2020, we saw some companies take laudable steps in those directions. Netflix, Levi Strauss and Merck spoke out against police brutality. The Business Roundtable and many of its member companies, such as Apple and Facebook, condemned the government program that separated immigrant children from their parents at the border or that demonstrated bias against transgender people. And other organizations, Mars and Inditex, called for enhanced government regulation on human rights and business activities to level the playing field.
But for every step forward, we saw just as many critical missteps by companies undermining our shot at a just and inclusive economy. Most notably, the passage of Proposition 22 in California, which exempted Uber from having to classify drivers as employees, and the slow creep of similar legislative proposals and referenda to other states dealt a decisive blow to gig workers who are the epitome of a 21st-century workforce but lack even 20th-century worker benefits and protections.
Unquestionably, 2020 was an unprecedented and devastating year in so many ways. The toll of human suffering beyond most imaginations was only made worse by political and racial divides that exacerbated rather than healed the pain experienced by so many.
Corporations have a responsibility to take the experiences of the last year and learn from them.
As we listen to the voices of frontline communities whose life and livelihood require that we reverse the climate crisis, advance economic and racial justice and protect precious natural resources, business leadership becomes less about being at the forefront of a movement and more about creating a platform for those communities to meaningfully influence capital markets. It truly is a moment of opportunity for business and the planet. Companies can lead by putting others forward, and thrive in doing so.
Province Invests in London-Area Businesses to Boost Local Economy | Ontario Newsroom – Government of Ontario News
U.S. Economy Loses Its Bounce as Recovery Turns Into a Grind – Bloomberg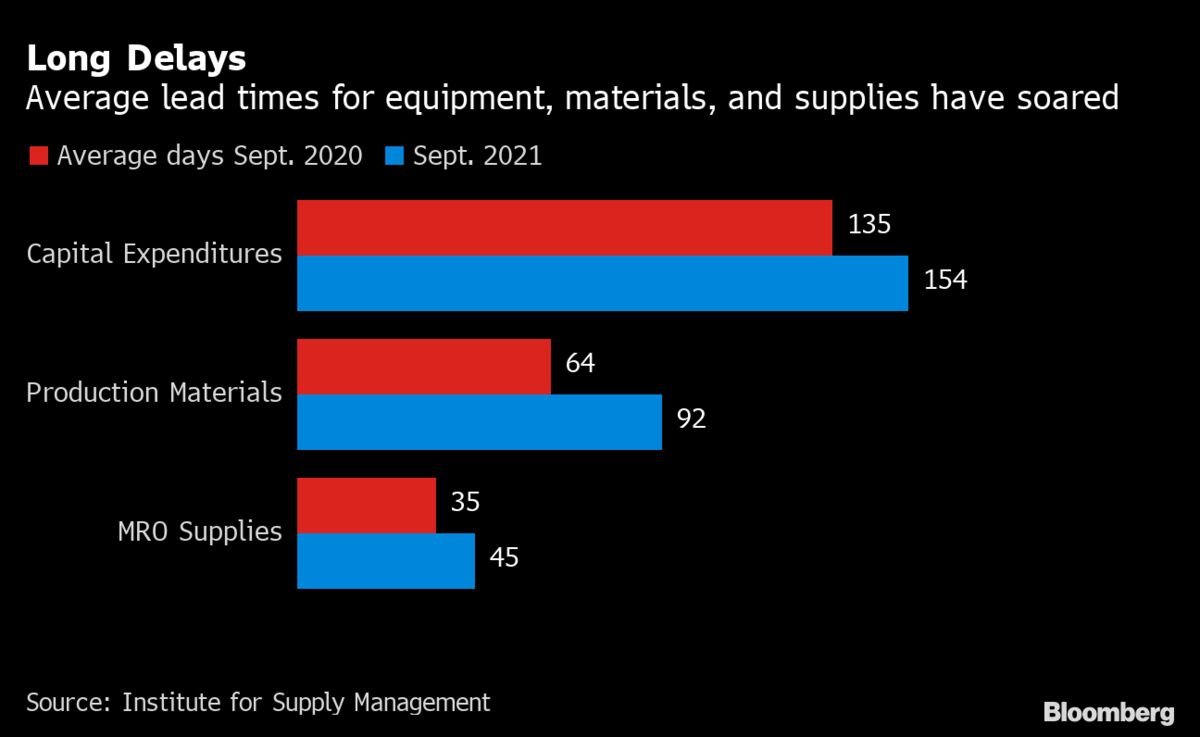 Sign up for the New Economy Daily newsletter, follow us @economics and subscribe to our podcast.
Just a few months ago, the U.S. economy looked like it was roaring back from the pandemic slump. Now the recovery is starting to look more like a grind.
The spread of the delta variant has held back millions of Americans from spending on services like restaurants and hotel rooms.
FACT SHEET: Biden Administration Roadmap to Build an Economy Resilient to Climate Change Impacts – Whitehouse.gov
Agency Actions Will Protect Retirement Plans, Homeowners, Consumers, Businesses and Supply Chains, Workers, and the Federal Government from Financial Risks of Climate Change
Today, the Biden-Harris Administration released a comprehensive, government-wide strategy to measure, disclose, manage and mitigate the systemic risks climate change poses to American families, businesses, and the economy – building on actions already taken by the Biden-Harris Administration including just this week: a redesigned National Oceanic and Atmospheric Administration (NOAA) Climate.gov site to better connect Americans to climate explainers, data dashboards, and classroom-ready teaching resources; the Department of Labor's new proposed rule to safeguard life savings and pensions from climate risk; as well as the Federal Acquisition Council's advanced notice of proposed rulemaking to consider greenhouse gas emissions when making procurement decisions.
This year alone, extreme weather has upended the U.S. economy and affected one in three Americans. Both international and domestic supply chains have been disrupted by climate change – whether it's floods in China and Texas, or wildfires that have burned nearly six million acres of land, supply chains across critical industries including housing, construction, semiconductors, and agriculture have been affected, causing delays and shortages for both consumers and businesses. American families are paying the costs. Extreme weather has cost Americans an additional $600 billion in physical and economic damages over the past five years alone. Climate-related risks hidden in workers' retirement plans have already cost American retirees billions in lost pension dollars. Climate change poses a systemic risk to our economy and our financial system, and we must take decisive action to mitigate its impacts.
By addressing the costs of the climate crisis head-on, the federal government will safeguard the life savings of workers and families, spur the creation of good-paying, union jobs, and ensure the long-term sustainability of U.S. economic prosperity. The roadmap makes clear that protecting the financial health of American households, deploying clean energy in United States, and building an economy from the bottom-up and the middle-out go hand-in-hand.
The Administration's whole-of-government strategy includes six main pillars to achieve the goals of the President's May 2021 Executive Order on Climate-Related Financial Risks, including several major announcements this week demonstrating concrete actions to protect American families, the federal government, and the economy from climate-related financial risk:
Promoting the resilience of the U.S.financial system to climate-related financial risks.
A forthcoming report from the Financial Stability Oversight Council (FSOC) will kick off the first step in a robust process of U.S. financial regulators developing the capacity and analytical tools to mitigate climate-related financial risks.
The Treasury Department's Federal Insurance Office has launched a process to address climate-related risks in the insurance sector, with a focus on assessing the availability and affordability of insurance coverage in high-risk areas for traditionally underserved communities.
Consistent with its statutory mandate, the Securities and Exchange Commission (SEC) staff is developing recommendations to the Commission for a mandatory disclosure rule for public issuers that is intended to bring greater clarity to investors about the material risks and opportunities that climate change poses to their investments. This rule is expected to be proposed in the coming months.
Protecting life savings and pensions from climate-related financial risk.
This week, the Department of Labor announced it is proposing a rule that protects workers' hard-earned life savings by making clear that investment managers can consider climate change and other ESG factors in making investment decisions. The proposed rule – which, if finalized, would help safeguard the more than half of American workers who participate in a retirement plan through their job, representing over 140 million Americans and more than $12 trillion in retirement savings and pensions – would protect workers by making sure that retirement managers don't turn a blind eye to climate risks and other important factors. It would also make clear that retirement managers can take important environmental, social, and governance factors into account when making investment decisions, so that workers can share in the gains that come from sustainable investments.
The Department of Labor is also working to protect the nearly 6.5 million participants in the Thrift Savings Plan – the largest defined-benefit contribution plan in the world – by analyzing how to further factor in climate-related risks.
Using federal procurement to address climate-related financial risk.
The federal government is the world's single largest purchaser of goods and services, spending over $650 billion in contracts in fiscal year 2020 alone. This week, the Office of Management and Budget (OMB) announced that the Federal Acquisition Regulatory (FAR) Council will begin the process of exploring amendments to Federal procurement regulations to require agencies to consider a supplier's greenhouse gas emissions when making procurement decisions and to give preference to bids from companies with lower greenhouse gas emissions. As part of this work, the FAR Council published this week an Advanced Notice of Proposed Rulemaking to gather information to help major Federal agency procurements minimize the risk of climate change.
The FAR Council is also actively exploring an amendment to federal procurement regulations that would improve the disclosure of greenhouse gas emissions (GHG) in federal contracting and set science-based GHG targets. By identifying and mitigating climate risks through procurement, the Federal government is leading by example, deploying public procurement policy as a tool to strategically shape markets and promote a more resilient economy.
Incorporating climate-related financial risk into federal financial management and budgeting.
OMB, federal agencies, and the Federal Accounting Standards Advisory Board are taking steps to develop robust climate-related risk assessments and disclosure requirements for federal agencies.
Next year, the Fiscal Year 2023 President's Budget will include an assessment of the Federal Government's climate risk exposure and impacts on the long-term budget outlook, along with additional assessments.
In addition, agencies will further incorporate climate-related financial risk in both the Budget and agency financial reports to increase transparency and promote accountability.
Incorporating climate-related financial risk intofederal lending and underwriting.
The Department of Housing and Urban Development (HUD), the Department of Veterans Affairs (VA), the Department of Agriculture (USDA), and the Treasury Department are each working to enhance their federal underwriting and lending program standards to better address the climate-related financial risks to their loan portfolios, while ensuring the safety and security of communities most impacted by climate change.
HUD is working to meet the challenges that climate change poses to American homes, beginning by identifying options to incorporate climate-related considerations into the origination of single-family mortgages.
The VA, which has nearly $913 billion in loan volume outstanding to U.S. Veterans, is conducting a review of climate-related impacts to its home loan benefit program.
USDA is addressing climate risk in its own single-family guaranteed loan programs, with the goal of applying lessons learned across its entire range of loan programs.
Building resilient infrastructure and communities
This week, the Federal Emergency Management Agency (FEMA) began the process of updating its National Flood Insurance Program (NFIP) standards to help communities align their construction and land use practices with the latest data on flood risk reduction. Through a new Request for Information, FEMA will gather stakeholder input to make communities more resilient and save lives, homes, and money through potential revisions to standards that have not been formally updated since 1976.
In addition, agencies have come together to build resilience from other types of more severe and extreme weather events, such as heat waves, droughts, storms, and wildfires.
Also this week, the National Ocean and Atmospheric Administration (NOAA) released a suite of products to make the Federal government's climate information more accessible to Americans. NOAA upgraded its website to make it easier for governments, communities, and businesses to access the data they need to prepare for and adapt to climate risks. And Federal agencies also delivered two reports that lay out a comprehensive plan to further increase open-access delivery of climate tools and services for the public.
More than 20 agencies released climate adaptation and resilience plans to safeguard federal investments – and taxpayer dollars – from the costs of climate change. The plans reflect President Biden's whole-of-government approach to confronting the climate crisis as agencies integrate climate-readiness across their missions and programs and strengthen the resilience of federal assets from the accelerating impacts of climate change.
These steps will help safeguard the life savings of workers and families, spur the creation of good-paying jobs, and ensure the long-term sustainability of U.S. economic prosperity in the decades to come. Together, they will help usher in a new era where climate-related financial risks are thoroughly understood – where they are measured, disclosed, managed, and mitigated across the economy to the benefit of American workers, families, and businesses.
###