Twitter reportedly lays off 200 more employees – BBC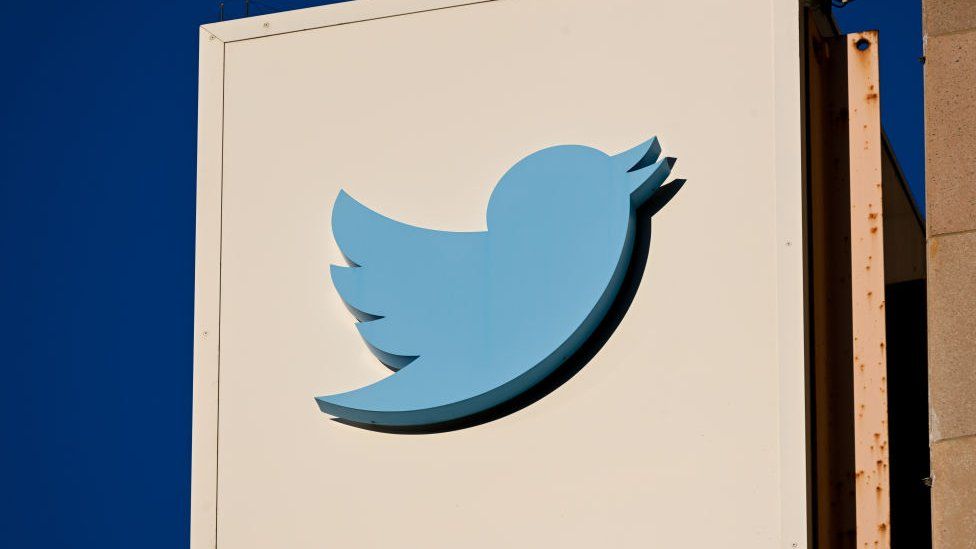 Twitter has laid off at least 200 staff in another round of cuts, according to reports in the New York Times.
It said the tech giant had cut 10% of its current workforce, which it estimated at 2,000 people.
This is the latest round of job losses at Twitter since chief executive Elon Musk sacked about 50% of its 7,500 employees when he took over in October.
As staff learned of their fate, Mr Musk tweeted: "Hope you have a good Sunday. First day of the rest of your life."
Esther Crawford, chief executive of Twitter Payments, who oversaw the Twitter Blue verification subscription model, said she was "deeply proud of my team" in a tweet after being among those released.
And senior product manager Martijn de Kuijper, who founded newsletter tool Revue which Twitter acquired in 2021, said he found out he had lost his job after being locked out of his work emails.
Waking up to find I've been locked out of my email. Looks like I'm let go. Now my Revue journey is really over 🫡

— Martijn (@mdekuijper) February 26, 2023


It's been a while since my phone blew up on a Sunday because of news about Twitter – not because there hasn't been any, but because we've all got used to it.
More divisive user-experience changes to the platform, more provocative tweets from its owner Elon Musk… we are familiar with that drill. But nobody was expecting Esther Crawford, who had established herself as an influential figure in so-called Twitter 2.0, to be laid off.
It demonstrates once again this new brutal environment in which even the most loyal are unprotected. It will be familiar to many in the commercial sector and it's increasingly the way big tech is going as budgets start to bite.
Esther herself tweeted that it was "a mistake" to think that her "optimism and hard work" had been a bad decision. "I'm deeply proud of the team for building through so much noise and chaos," she wrote.
She probably wouldn't have called it "noise and chaos" this time last week.

The Twitter cuts are the latest in a long line of lay-offs in the tech industry over the past few months.
Amazon, Microsoft and Google-owned Alphabet announced tens of thousands of lay-offs between them, but the cuts across the industry are wide-reaching.
At the end of January, more than 10,000 jobs were lost in eight days across six large tech companies including Spotify, Intel and IBM.
The Twitter cuts come a month after Reuters reported the firm had made its first interest payment on a bank loan used by Mr Musk to finance the purchase.
He paid $44bn (£37bn) to take control, with $13bn – a third of the total amount – covered by loans from banks including Morgan Stanley and Barclays.
These loans are leveraged against Twitter – in other words, the tech company itself is responsible for the loan repayments, not Mr Musk.
Meanwhile, there are further indications that the tech company is struggling with financing.
Mr Musk told this month's World Government Summit in Dubai: "I think I need to stabilise the organisation and just make sure it's in a financially healthy place.
"I'm guessing probably towards the end of this year would be good timing to find someone else to run the company, because I think it should be in a stable position around the end of this year."
How To Choose The Perfect Type Of Fundraiser For Your Cause
Raising funds for a cause is an important and rewarding task, though it can be a daunting one as well. With so many different types of fundraisers to consider, it can feel overwhelming to decide which will work best for your organization or cause. It's essential to understand the impact that each type of fundraiser should have on your mission statement and financial goals to make an informed decision. Whether you are selecting more common fundraising activities such as carwashes and bake sales, or opting for virtual fundraisers like crowdfunding campaigns or silent auctions, our guide covers the basics of choosing the perfect type of fundraiser with tips from fellow fundraisers to maximize success. Keep reading if you want advice on deciding upon —and then executing—the most effective way to raise money for your organization!
Understand Your Resources and Goals
Before committing to a fundraiser, it's essential to assess your organization's goals and resources. Understanding and leveraging your available resources and matching them to your fundraising goals is key. Successful fundraising requires planning– look at what type of money you need to raise, and ask if some volunteers or sponsors might provide their time or services. It's important to be realistic about the time, money, and effort needed for each fundraiser. Doing a little research about each event ahead of time can help lay out expectations and make your final decision easier. There's no one-size-fits-all approach when it comes to fundraising, so it's important to choose a style that works with your situation. And the first step is understanding what your resources and goals are.
Analyze the Target Audience for Your Fundraiser
Taking the time to analyze the target audience for your fundraiser is a vital step when planning your event. It's important to consider the age group and interests of the people who will be attending, as well as any demographic factors that might be relevant. For example, if your cause is particularly local-based, it helps to know the population of the community to have an accurate sense of who your attendees will be. Having this information allows you to craft an event that's geared specifically towards that audience, catering to their individual needs and interests. Doing so increases the likelihood of engagement and fundraising success. Furthermore, understanding who your target audience is can help with other decisions for your event, such as what types of food or activities would best suit them. All in all, knowledge about who will be attending gives you the ability to create a truly memorable fundraiser experience.
Research Different Fundraising Ideas
If you're looking to raise money for your cause, there's no shortage of possibilities. Before you decide on a fundraising method, it is important to do your research and consider all the options. Take some time to review popular options and explore which fundraising type is most applicable to what impact you're hoping to have. You can use read a thon to raise money to support schools, extra-curricular programs, or new equipment; organize a virtual run to contribute towards medical research or a fund for people in need. It is important to understand the selling points, potential pitfalls, and details involved with running each kind of fundraiser before selecting one—without this additional information, you might select a type of fundraiser that won't suit your needs. Doing your research will ensure that when it comes time to choose a fundraiser type, you'll be making an informed decision that fits with your organization's abilities and goals.
Consider Both Online and Offline Fundraisers
When it comes to picking the right type of fundraiser for your cause, there are a lot of factors to consider. What will be easy to set up and organize, which demographics you're hoping to reach, how to get adequate participation — the list goes on. Yet one important element not all organizers consider is how taking advantage of the internet can drive huge results while minimizing additional costs. Combining online and offline fundraisers presents a unique opportunity to gain traction from many different sources and keep your volunteers engaged — all with only minimal extra effort or time investment. Whether launching an electronic donation page, tracking sales data through social media platforms, or leveraging crowdfunding networks — getting measurable public engagement has never been easier or more powerful than today. So as you plan your fundraiser projects, don't shy away from the event-boosting power of technology when trying to hit that final goal.
Consider the Cost of Your Fundraiser
While you may be primarily focused on raising the funds needed to support your cause, it is important to also pay close attention to the cost associated with your fundraiser. Not only should you consider the cost of purchasing supplies or materials for the event itself, but also look out for other costs that could arise such as renting a space and advertising fees. Doing thorough research ahead of time will ensure you select an appropriate fundraiser for your cause – one that fits within your budget. You may also want to consider utilizing a pro bono volunteer base or getting sponsorships from local businesses to help keep costs low. With the right combination of research and resourcefulness, you can find an effective way to raise money for your cause without breaking the bank.
Check out Other Fundraisers
Many fundraisers flop because organizers didn't take the time to look at what other organizations have tried and succeeded with. Researching the successes and failures of other groups that have held similar fundraising activities can be a great starting point in determining which methods are likely to work for your cause. Internet searches, networking with other organizations, and reaching out to traditional media outlets are all great strategies to learn more about which strategies yield success for other charities. Taking the array of available activities into consideration and understanding the pros and cons of different methods will help you make the best decision for your cause.
Talk to Colleagues
One of the best ways to decide which type of fundraiser is the perfect fit for your cause is to collaborate with colleagues who have experience in the field. Talking to other fundraisers and asking for advice on how to reach your fundraising goals can be an excellent source of ideas, as well as invaluable insights that will help you make the right decision. Make sure to reach out beyond your group and networks so that you can gauge opinions from individuals with a wide array of different perspectives and experiences. With this broad base of information, you can make an educated, informed decision that will lead to a successful fundraiser and successful campaign!
When it comes to selecting the right fundraiser for your cause, there are several strategies and resources available that can help you make the best decision. From researching other successful fundraisers and their cost-effectiveness to leveraging technology to boost public engagement, there is no shortage of methods that can be used to maximize the results of your efforts. Taking the time to talk to colleagues and consider the cost of your fundraiser will ensure that you choose the perfect event for your cause. With a bit of preparation and resourcefulness, you can create an effective fundraising campaign that will have a significant impact on your organization!
Pierre Poilievre is neither for nor against the Liberals' industrial strategy. Quite the opposite – The Globe and Mail
You would think that a politician as hard-hitting as Conservative Leader Pierre Poilievre would have something clear to say about the big initiatives that the federal government outlined in its budget.
But somehow the Leader of the Opposition can't tell us whether he opposes the biggest thing in the Liberal budget.
He can't say whether he is in favour of a massive, government-subsidized industrial strategy.
We're not talking here about some baroque measure no one saw coming. We are talking about the largest feature in the government's new fiscal blueprint.
In Tuesday's budget, Finance Minister Chrystia Freeland outlined an enormous set of industrial subsidies for green technology that reduces emissions that will total $80-billion over the next decade.
This is an expenditure for industrial subsidies on a scale never before attempted in Canada. And we knew it was coming: The Liberal government signalled it was planning to respond to the huge subsidies in the U.S. Inflation Reduction Act. Ms. Freeland budgeted more new money for those subsidies over the next decade than for health care.
Most of that money is supposed to be spent five to 10 years from now, when there could well be another party in power, possibly under Mr. Poilievre. Companies making investment decisions this year will want to know if a potential prime minister is dead set against the whole idea. Canadians should want to know too.
But on Wednesday, Mr. Poilievre was neither for nor against. Quite the opposite.
Asked whether he is in favour of the hefty investment tax credits for things such as carbon capture and hydrogen, Mr. Poilievre said his Conservatives have been in favour of carbon capture for a long time.
So that's a yes? Well, no, not exactly.
He said his Conservatives would "study what's in the budget and we're going to come up with our own election platform." Apparently it will be a year or two before we know if Mr. Poilievre thinks that a massive program launched in the 2023 budget is a good step or a colossal waste of money.
Mr. Poilievre responded to those questions by talking about the long delays for approving projects like mines – which is a legitimate point but not an answer to the question of subsidies.
And then for a moment, he made it sound like he thinks the subsidies are an outrage. "I have no doubt that Justin Trudeau will stuff the pockets of foreign multinationals," he said. That's pretty biting, except for the fact that we're not sure whether Mr. Poilievre is in favour of all that pocket-stuffing.
Certainly, no one should expect that the Conservatives would release all their policies in the platform now.
And of course there's plenty of waffling in politics. On Wednesday, Mr. Trudeau dodged questions of whether his government will ever balance the budget, to avoid admitting it never will. Mr. Poilievre refused to say whether the Conservative government would cancel a proposed dental plan.
But in this case the government of the day is launching a major subsidy program that will cost billions of dollars a year and is supposed to be the cornerstone of a decade-long industrial strategy, and key to climate-change policy, too.
The Official Opposition can't take a pass on that for two years and claim that its mission is holding the government to account.
It can endorse the idea, but quibble over the details. Or it can oppose the very notion of pouring megabucks into subsidies.
It is evidently an uncomfortable issue for Mr. Poilievre. He has spent a lot of his time in politics railing against corporate handouts. He couldn't help using that language on Wednesday.
But those subsidies also include a lot of money for carbon capture and storage in the oil patch that Alberta's United Conservative Premier Danielle Smith wants. Ontario's Progressive Conservative Premier Doug Ford will be keen on the incentives for electricity and battery plants.
Yet there's no way around it. This is the time when the issue is being decided, if only because the Liberals have tabled the budget with hulking piles of cash devoted to it. That will set Canada's industrial policy on a course that is supposed to endure for a decade. An opposition leader should be able to tell us if he's against it.
As Canadians miss out on benefits, Ottawa promises automatic tax filing is on the way – BNN Bloomberg
The Canada Revenue Agency will pilot a new automatic system next year to help vulnerable Canadians who don't file their taxes get their benefits.
This week's federal budget says the Canada Revenue Agency will also present a plan in 2024 to expand the service, following consultations with stakeholders and community organizations.
The move toward automatic tax filing, first promised in the 2020 speech from the throne, is one of several budget measures the Liberals say are meant to help Canadians with the cost of living.
Experts and advocates have called for automatic filing, noting many vulnerable Canadians miss out on benefits to which they are entitled.
Canadians are generally not required to file tax returns every year unless they owe money, but the federal government is increasingly relying on the Canada Revenue Agency to deliver income-tested benefits to individuals.
That includes Canada Child Benefit, as well as the recent top-up to the Canada Housing Benefit and the temporary doubling of the GST tax credit.
A 2020 report co-authored by Jennifer Robson, an associate professor in political management at Carleton University, estimates 10 to 12 per cent of Canadians don't file their taxes.
Although there were non-filers across all income groups, they were most heavily concentrated in lower income brackets.
The report estimated the value of benefits lost to working-age non-filers was $1.7 billion in 2015.
The federal budget also said the Canada Revenue Agency will expand access to a service set up in 2018 that allows some Canadians with lower or fixed incomes to auto-file simple returns over the telephone.
The budget says that two million Canadians will be eligible for that service, called "File My Return," by 2025, which is nearly three times the number of people who can use it now.
This report by The Canadian Press was first published March 30, 2023.