Two high-level memos allege Beijing covertly funded Canadian election candidates
Justin Trudeau said he was never briefed on the issue, and his security adviser has dismissed it out of hand, but two high-level national security reports before and after the 2019 election suggest they were warned that Chinese government officials were funnelling money to Canadian political candidates.
The two intelligence reports, from 2019 and 2022, raise questions about what senior federal officials knew about the alleged funding by a foreign interference network and how seriously the Trudeau government took the warnings.
One is a "Special Report" prepared by the Privy Council Office for the Trudeau government and was date-stamped January 2022. The memo was also finalized, suggesting it was intended to be read by Trudeau and his senior aides.
Reviewed by Global News, it asserted that Chinese officials in Toronto had disbursed money into a covert network tasked to interfere in Canada's 2019 election.
"A large clandestine transfer of funds earmarked for the federal election from the PRC Consulate in Toronto was transferred to an elected provincial government official via a staff member of a 2019 federal candidate," the PCO report stated.
This document was derived from 100 Canadian Security Intelligence Service reports and was produced by the Intelligence Assessment Secretariat. The IAS is a division of the PCO that regularly provides national security alerts for Prime Minister Justin Trudeau and his cabinet.
A national security official explaining this report to Global News said the finalized memo was about intelligence gleaned from an ongoing, high-level probe in the Greater Toronto Area launched in January 2019.
Global News granted Intelligence sources anonymity, which they requested because they risk prosecution under the Security of Information Act.
Intelligence sources say the provincial official named in connection with the alleged clandestine transfer from the Toronto consulate is a member of Ontario's legislature.
Asked to confirm whether CSIS director David Vigneault has briefed Trudeau or his staff and cabinet on the covert-funding allegations, a CSIS spokesman said, "There are important limits to what I can publicly discuss given the need to protect sensitive activities, techniques, methods, and sources of intelligence."
"Regarding specific briefings on foreign interference, during committee proceedings last week, Director Vigneault committed to working with Privy Council Office on a consolidated response to parliamentarians," CSIS spokesman Eric Balsam wrote.
Global News also learned of an earlier, high-level warning about clandestine funding of China's "preferred candidates" that came from a bipartisan panel of parliamentarians two months before the 2019 election.
The information came from Canada's National Security and Intelligence Committee of Parliamentarians, which reviews national security matters and promotes "government-wide accountability."
Established by Trudeau in 2017, it reports to the Prime Minister.
This is the same panel Trudeau appointed Monday with the mandate to look into allegations of Chinese election interference that Global first reported in November.
However, Trudeau's tasking of NSICOP and a "special rapporteur" did not address growing calls from national security experts who recommended a public inquiry to investigate the allegations.
The 2019 NSICOP review on foreign interference alleges that "foreign states clandestinely direct contributions to," Canadian politicians.
Under the subtitle, "Targeting the Political Nomination Process and Preferred Candidates," the report says that "targeting often begins during the nomination process."
After the nomination process, the review continues, "foreign states clandestinely direct contributions to and support for the campaigns and political parties of preferred candidates."
While the document did not examine specific interference activities directed at the 2019 federal election, it offered several examples of alleged Chinese election interference from 2015 to 2018 that involved the targeting and funding of candidates.
"A [People's Republic of China] Embassy interlocutor founded a group of community leaders called the 'tea party' to hand-pick candidates that it would support and ultimately publicly endorse," it says.
It added that a "former PRC Commercial Consul informed PRC businesses of the rules regarding Canadian political contributions and 'urged particular business leaders to donate through Canadian subsidiaries and acquisitions.'"
Global News has examined an unredacted copy of the NSICOP review, which has not been made public.
As part of its mandate, NSICOP undertook a special review of the threat facing Canada from foreign interference and Ottawa's response to it, according to its chair, MP David McGuinty.
"The Committee heard testimony from dozens of officials from the Canadian security and intelligence community, reviewed thousands of pages of documentation, both classified and open source, and deliberated at great length," read a March 2020 statement from McGuinty, adding that the resulting reports "were submitted to the Prime Minister on August 30, 2019."
While the Prime Minister's Office confirmed to Global News on Feb. 7 that Trudeau received and reviewed the NSICOP document, spokeswoman Alison Murphy gave a blanket denial Tuesday that he was aware of Beijing directing funds to political candidates.
"As the Prime Minister stated last fall, we have no information on any federal candidates receiving money from China," Murphy stated.
In November, Global News first reported on intelligence from the January 2022 "Special Report," which revealed allegations of a sophisticated election interference network orchestrated by the Chinese consulate in Toronto to interfere in the October 2019 contest.
The group allegedly involved at least 11 candidates and 13 or more aides. Sources also said an Ontario MPP played a role and that the group included Liberals and Conservatives who were both witting and unwitting participants.
In the same story, Global News also reported that this "clandestine transfer of funds" allegedly involved the consulate using a regime-friendly group to act as an intermediary to disburse about $250,000 to the staff member of a 2019 federal candidate, according to sources. The aide then allegedly transferred the funds to alleged network members.
At the time, Global's sources said the January 2022 briefs did not mention the alleged clandestine methods of the network or the amount of money involved.
When asked in December if Global News got anything wrong in its earlier reporting, Trudeau denied knowledge of the alleged Chinese disbursements: "I never got in all the briefings and all the serious briefings I got, I never got briefings on candidates receiving money from China."
When appearing before the National Defence committee late last year, Trudeau's national security and intelligence adviser, Jody Thomas, was asked about the alleged funding of candidates by China.
"The news stories that you have read about interference are just that — news stories," Thomas said in December. "I'll just say it — we've not seen money going to 11 candidates, period."
Last Thursday, MP Michael Cooper followed up on that specific comment at a Parliamentary committee on Foreign Interference at which Thomas appeared.
"You said no money was exchanged during the 2019 election, and we have not seen any money going to 11 candidates, period," Cooper said. "Can you confirm that those were your words?"
"I can't confirm that was my exact quote," she said. "But the connection that was being made between 11 candidates and $250,000 is inaccurate."
"Ms. Thomas will not comment on information that was inappropriately obtained," Privy Council Office spokesman Stephane Shank said in response to Global's questions about her testimony and her knowledge of the January 2022 "Special Report."
Shank pointed to Thomas' testimony in December, "during which the NSIA said, 'we have not seen money going to 11 candidates.'"
The 2019 NSICOP memo review and the 2022 PCO Special Report aren't the only high-level warnings prepared for the Prime Minister's office warning of foreign funding schemes.
As Global reported in December, a PCO memo delivered to the PMO four months after the 2019 election alleged that China was covertly transferring money to preferred candidates.
"Community leaders facilitate the clandestine transfer of funds and recruit potential targets," it said.
Beijing's "extensive network of quasi-official and local community and interest groups allow it to obfuscate communication and the flow of funds between Canadian targets and Chinese officials."
Also, according to the document, community leaders and "co-opted" political staffers "under broad guidance" from the Toronto consulate served as intermediaries between Chinese officials and the politicians Beijing was seeking to influence.
The outcome of these operations, the document says, is that "staff of targeted politicians provide advice on China-related issues" to the Chinese consulate.
The document added that other network operators handle financing and attempt to recruit Canadian politicians.
It also warned that influence operations such as these were "likely to be more persistent and pervasive in future elections."
To date, former public safety minister Bill Blair is the only senior Liberal government official to acknowledge receiving the February 2020 PCO memo.
Blair, now Emergency Preparedness minister, acknowledged receiving "certain information" from the 2020 memo but declined to elaborate. "I'm not able to share the details of that," said Blair, the only minister to acknowledge it.
At last week's parliamentary hearing on foreign interference, Thomas confirmed that since January 2022, Trudeau and some of his cabinet had received numerous briefs and memos on Chinese election interference schemes in 2019 and 2021.
When asked whether Trudeau was briefed on the February 2020 Privy Council Office memo, Thomas said she believed a number of Trudeau's members would have received this memo, but she did not answer whether the Prime Minister would have.
Government officials have long insisted that foreign interference did not compromise the overall integrity of the 2019 and 2021 elections.
Last week, CSIS director Vigneault agreed with this assessment but suggested that Canada create a registry that tracks foreign agents engaging in political activity to mitigate election interference.
On Monday, Trudeau reiterated an earlier promise that the government would start consultations on starting such a registry.
In the meantime, the January 2022 PCO "Special Report" warns that China's attacks on Canadian democratic institutions are much broader than interference in the 2019 and 2021 elections.
"We assess that Canada remains highly vulnerable to Chinese foreign interference efforts," the 2022 PCO document asserts. "We base this judgment on intelligence that highlights deep and persistent Chinese Communist Party interference attempts over more than a decade."
Those With Rare Diseases Need to Wait, as Usual
Science has developed the ability to research, develop and create functional cures for many of our so-called "incurable diseases", but having the ability to do something and actually doing it are two different things. Medicine has always suffered from a problem with "knowing-doing". It is the difference between what a doctor actually does for a patient and what can be done with all that we know. Developmental breakthroughs in medicine are allowing doctors to do things they never could imagine before. Sometimes these break-thoughts don't fit into businesses/governmental financial or regulatory systems, meaning that it can take a long time for patients to actually benefit, a time many patients may not have.
The National Institutes of Health in America invest more than $40 Billion in biomedical research each year, and the private sector twice as much. The discoveries are valued by all, but why is it so hard to use these discoveries?
Science's ability to engineer medicines has far outpaced how these medicines are actually built, tested, and put into human beings. Artificial Intelligence has assisted the community by mapping the human genome in efforts to cure various diseases. The US Government defines rare diseases as those that affect fewer than 200,000 people in America. Some affect only a handful of people. There are over 7000 different rare diseases, with more than 30 million people in America diagnosed with one of them. That is 10% of the US population. So improving how society can find and care for these patients could have a great impact. Problem is that the health system is not flagging enough people with these diseases, while many individuals don't even know what disease they may have, or that they indeed have a disease. A.I. steps up front to assist in the recognition, tracking, analyzing, and identifying of these patients through computer-programmed systems. Put one's symptoms into the machine, and often voila, a point from which a doctor can begin his medical investigation and treatment. A diagnostic odyssey in each individual case.
Artificial Intelligence has a prominent place within our health system, including helping design new treatments, helping predict which treatment is better for which patient, and screening for rare diseases with suggested diagnoses to boot. Why are many with rare diseases often left out in the cold, to search on their own for a cure? Money! Simple.
Who makes medicines, and invests millions in treatments and research for diseases? Pharmaceutical Firms.
What are they but profit centers for investment bankers, massive corporations, and a financial structure centered upon the shareholder, and not the average joe? Solutions can be found, but the willingness to spend way beyond what a firm can make in profits needs to be there. Sure our DNA is constantly changing, and evolving biologically. Making a drug that cures cancer, may cure some, but certainly not all forms since each person is unique, their biology specific to that person. Many doctors realize that their methods are much like witch Doctors, forever experimenting with the specific individual's condition.
Our Health system is tied to our financial system. That is the root of it. So long as the doctors, hospitals, and researchers are tied to profit (our financial system) the necessary technology, research, and investment will not be found for those with rare diseases. I have a disease that has no cure. My immune system is attacking the tissue in my mouth. It is sorely painful, personally transformative, and damn if you could find a doctor who is a real expert in the field. Since it is rare, the institutions of the industry will not find proper medicine for its management, let alone its cure. I live with it, and the disease manages the way I eat, what I eat, how I clean my teeth, how I sleep, and interact with my partner too. This disease can transfer to another. Great eh!
For those of you who have or know of someone who has a rare disease, all I can say is to be patient. The present-day financial and healthcare systems need to change drastically, with governmental intervention in all aspects of research, planning, and manufacturing of medicines. Out of the hands who care for themselves, and hopefully into the hands of those who care about you and those you love.
Steven Kaszab
Bradford, Ontario
skaszab@yahoo.ca
Canada is set for its largest alcohol tax increase yet. Here's what to know
Canadians could soon be paying around a quarter more for a 24-pack of beer thanks to the largest increase yet to a federal tax on alcohol.
The "escalator tax" is set to increase by 6.4 per cent on April 1 unless a change is announced before then, such as when the federal budget is revealed on March 28, according to food distribution professor at Dalhousie University, Sylvain Charlebois.
Charlebois told Global News that the tax, which was introduced in 2017, was designed to automatically increase over time based on the rate of inflation to avoid renegotiating it too often.
Given the amount of inflation Canada has experienced recently, the tax is now set for its biggest increase ever, he noted. Last year, the tax went up 2.4 per cent.
And while a penny a beer might not sound like much of a hike, industry experts say it's one more factor pushing up costs for producers and distributors that's likely to have ripple effects on what consumers pay.
Breaking down the cost increase
Charlebois predicts the tax will increase the price of a single beer by one cent, while the finance ministry told Global News in a statement that the amount would be three-quarters of a cent. Charlebois said that the price increase would be visible immediately after the tax is scheduled to be implemented on April 1.
Beer Canada told Global News in a statement that the tax increase will bring up the price of a 12-pack by 10 cents. For a 750 ml bottle of wine, the price could increase close to three cents, according to figures from the Canadian Revenue Agency.
In a statement to the Canadian Press, the Liquor Control Board of Ontario (LCBO) said that a 750 ml bottle of a spirit of 40 per cent alcohol by volume (ABV) may increase 70 cents. Charlebois said that the tax may have a smaller impact on the price of craft beer since it is lower volume and usually at a higher price, but could affect larger manufacturers more.
The tax could have a ripple effect on costs, as well.
Beer Canada said since the tax is a production tax imposed on the brewer at the point and time of production, "it is then magnified by other fees and taxes imposed by distributors, retailers, and provinces, including sales taxes," making the impact on a 12-pack likely closer to 20 cents.
Along with other inflation factors, beer retail prices are projected to rise 10 per cent in 2023, according to the organization.
Beer Canada notes there has been a 60-per cent increase in barley prices, 40-per cent increase in packaging costs, and a doubling of freight costs.
Industry group Restaurants Canada told Canadian Press it estimates the tax increase will cost Canada's food-service industry about $750 million a year, with the average casual dining restaurant expected to pay an extra $30,000 towards alcohol.
The carbon tax is also set to increase April 1 to $65 a metric ton of carbon from $50, which Charlebois said could impact alcohol prices as well since most producers do not have completely green supply chains. In addition, provinces individually typically increase their tax on alcohol, as well.
Overall, the escalator tax alone will amount to an extra $125 million a year that Canadians will pay to the government.
"It's just one tax people don't need right now," Charlebois said. "It doesn't seem like much, but it's more that the tax burden is only increasing."
"It's a lot of pressure," he added.
Industry calls for no tax increase
There is still the possibility the tax could be scrapped, Sylvain said, as lobbyists are moving against it.
Beer Canada says that Canada has the highest alcohol taxes among G7 nations, with about half the cost of a typical can of beer going to taxes, while up to 80 per cent of a bottle of alcohol is taxed, according to Spirits Canada.
The organization is calling on the federal government to freeze current alcohol taxes until inflation reaches closer to the Bank of Canada's two per cent target.
"It's do or die time in terms of action," CJ Hélie, president of Beer Canada, told Global News. "April 1 is right around the corner and the question will be, does the government's actions live up to their commitment."
On March 22, MPs voted 170 to 149 in favour of a motion calling on the government to cancel the alcohol tax increase, sponsored by Conservative Leader Pierre Poilievre.
Helie told The Canadian Press that the escalator tax used to be "digestible" when it was around two per cent, but with more than triple the usual increase, it should now be reconsidered.
"When inflation is through the roof, we need to rethink this automatic formula," Helie said. "The industry is already in dire straits. Using a rigid formula in a time like this is unacceptable."
— with files from The Canadian Press
&copy 2023 Global News, a division of Corus Entertainment Inc.
Principal resigns after Florida students shown Michelangelo statue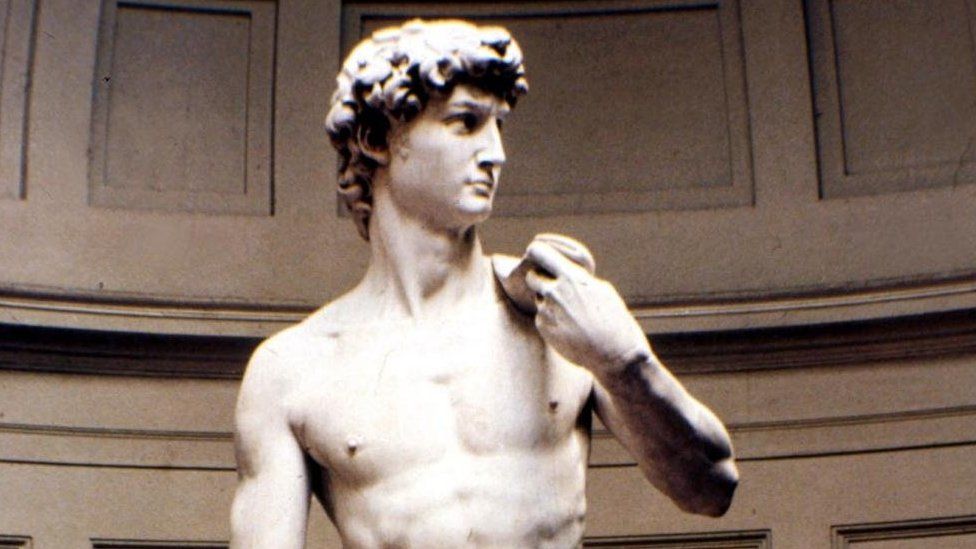 A principal of a Florida school has been forced to resign after a parent complained that sixth-grade students were exposed to pornography.
The complaint arose from a Renaissance art lesson where students were shown Michelangelo's statue of David.
The iconic statue is one of the most famous in Western history.
The 5.17m (17ft) statue depicts an entirely naked David, the Biblical figure who kills the giant Goliath.
The lesson, given to 11 and 12-year-olds, also included references to Michelangelo's "Creation of Adam" painting and Botticelli's "Birth of Venus".
Principal Hope Carrasquilla of Tallahassee Classical School said she resigned after she was given an ultimatum by the school board to resign or be fired.
Local media reported that Ms Carrasquilla did not know the reason she was asked to resign, but believed it was related to the complaints over the lesson.
They also said Ms Carrasquilla had been principal for less than one year.
In an interview with US outlet Slate, the chair of the school's board, Barney Bishop III, said that last year the principal sent a notice to parents warning them that students were going to see Michelangelo's David – but that this wasn't done this year. He called it an "egregious mistake" and said that "parents are entitled to know anytime their child is being taught a controversial topic and picture".
"We're not going to show the full statue of David to kindergartners. We're not going to show him to second graders. Showing the entire statue of David is appropriate at some age. We're going to figure out when that is," Mr Bishop said.
Teachers who violate the law face being suspended or losing their teaching licences.
The David was completed by Michelangelo between 1501 and 1504. It was instantly hailed as a masterpiece, with Renaissance artist Giorgio Vasari saying the David "surpassed" any statue that had ever existed before.
Queen Victoria gifted a copy of the David to the South Kensington museum – later the V&A – in 1857. When she first saw the cast, she was apparently so shocked by the nudity that a fig leaf was commissioned to cover up the genitalia.
The V&A's website says that the leaf was kept "in readiness for any royal visits, when it was hung on the figure using two strategically placed hooks."