Two new cases of COVID-19 announced Tuesday – HalifaxToday.ca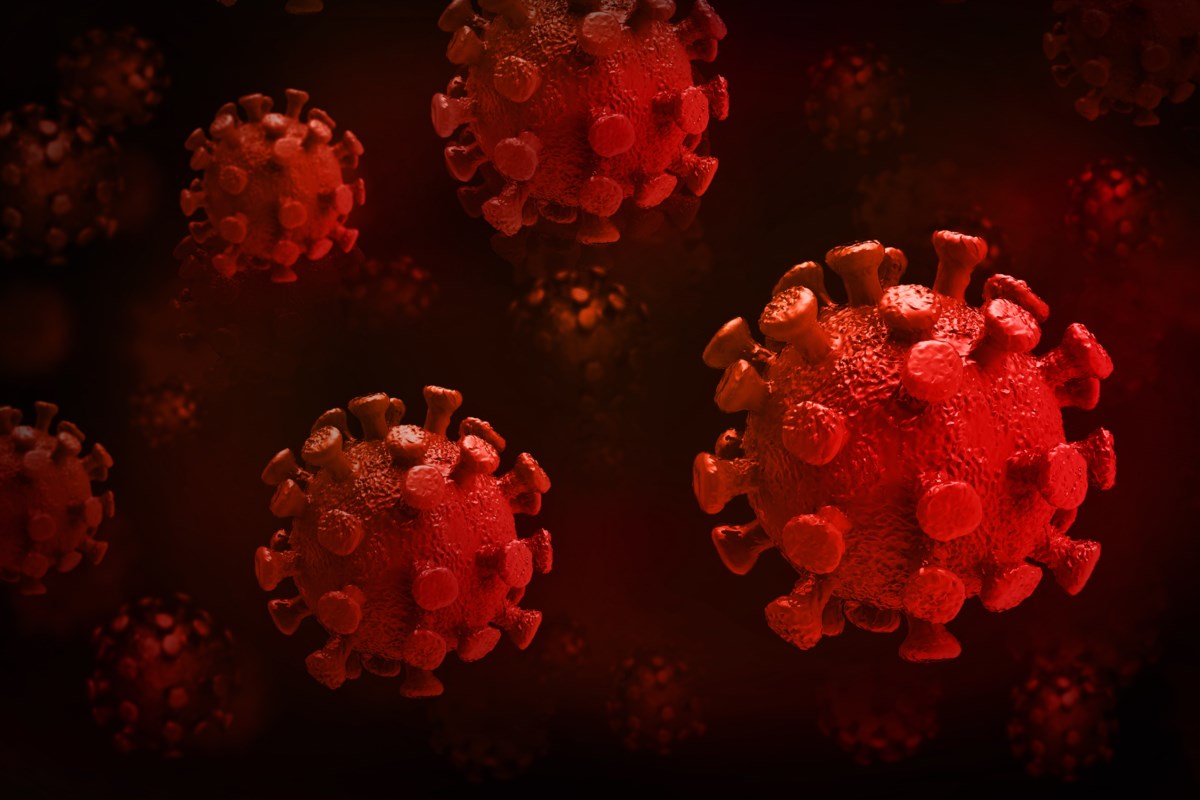 NEWS RELEASE
COVID-19/HEALTH/WELLNESS
*************************
As of today, Dec. 29, Nova Scotia has 30 active cases of COVID-19. Two new cases are being reported today.
One case is in Central Zone and linked to a close contact, and one is in Northern Zone, linked to travel outside of Atlantic Canada.
Nova Scotia Health Authority's labs completed 1,370 Nova Scotia tests on Dec. 28.
Since Oct. 1, Nova Scotia has completed 109,752 tests. There have been 391 positive COVID-19 cases and no deaths. One person is currently in hospital. Cases range in age from under 10 to over 70. Three hundred and sixty-one cases are now resolved. Cumulative cases may change as data is updated in Panorama.
Public health guidance for holidays and celebrations can be found at https://novascotia.ca/protect-yourself-and-others-from-coronavirus/holidays/ .
Visit https://covid-self-assessment.novascotia.ca/ to do a self-assessment if in the past 48 hours you have had or you are currently experiencing:
— fever (i.e. chills/sweats) or cough (new or worsening)
Or:
Two or more of the following symptoms (new or worsening):
— sore throat
— runny nose/nasal congestion
— headache
— shortness of breath/difficulty breathing
Call 811 if you cannot access the online self-assessment or wish to speak with a nurse about your symptoms.
When a new case of COVID-19 is confirmed, the person is directed to self-isolate at home, away from the public, for 14 days. Public health works to identify and test people who may have come in close contact with that person.
Anyone who has travelled outside of Atlantic Canada must self-isolate for 14 days. As always, anyone who develops symptoms of acute respiratory illness should limit their contact with others until they feel better.
It remains important for Nova Scotians to strictly adhere to the public health order and directives – practise good hand washing and other hygiene steps, maintain a physical distance when and where required. Wearing a non-medical mask is mandatory in most indoor public places.
The premiers of all four Atlantic provinces are cautioning against non-essential travel into neighbouring provinces. Currently, all non-essential travel into Prince Edward Island, New Brunswick and Newfoundland and Labrador requires a 14-day self-isolation. All public health directives of each province must be followed. Under Nova Scotia's Health Protection Act order, visitors from outside Atlantic Canada must self-isolate for 14 days unless they completed their self-isolation in another Atlantic province.
Nova Scotians can find accurate, up-to-date information, handwashing posters and fact sheets at https://novascotia.ca/coronavirus .
Businesses and other organizations can find information to help them safely reopen and operate at https://novascotia.ca/reopening-nova-scotia .
Quick Facts:
— testing numbers are updated daily at https://novascotia.ca/coronavirus
— a state of emergency was declared under the Emergency Management Act on March 22, 2020 and extended to Jan. 10, 2021
— online booking for COVID-19 testing appointments is available at https://covid-self-assessment.novascotia.ca/
Additional Resources:
Government of Canada: https://canada.ca/coronavirus
Government of Canada information line 1-833-784-4397 (toll-free)
The Mental Health Provincial Crisis Line is available 24/7 to anyone experiencing a mental health or addictions crisis, or someone concerned about them, by calling 1-888-429-8167 (toll-free)
If you need help with a non-crisis mental health or addiction concern call Community Mental Health and Addictions at 1-855-922-1122 (toll-free) weekdays 8:30 a.m. to 4:30 p.m.
Kids Help Phone is available 24/7 by calling 1-800-668-6868 (toll-free)
For help or information about domestic violence 24/7, call 1-855-225-0220 (toll-free)
For more information about COVID-19 testing and online booking, visit https://novascotia.ca/coronavirus/symptoms-and-testing/
*************************
Quebec confirms it will delay second vaccine dose for CHSLD residents and staff – Montreal Gazette
Article content continued
On Feb. 15, Quebec will begin vaccinating seniors ages 80 and over who live at home.
Health officials told the Montreal Gazette this week that they aren't ready to release details about the next phase of vaccination plan.
Public health authorities say they're closely monitoring seniors in CHSLDs who have received the first dose to make sure it's still effective weeks later, said Richard Massé, a public health epidemiologist.
Massé defended Quebec's decision to ignore a recommendation by the National Advisory Committee on Vaccination, which said if provinces delay administering the second dose due to logistical or epidemiological reasons, it should be given with 42 days of the first dose.
On Thursday, Canada's Council of Chief Medical Officers of Health, which includes the Chief Medical Officer of Health from each province and territory, also weighed in on Quebec's plan, saying if the second dose is extended beyond 42 days, "the impact on people vaccinated must be closely monitored."
Wife of Nunavut man who died from COVID-19 pleads with people to get vaccinated – CTV News
IQALUIT, NUNAVUT —
The wife of a Nunavut man who died from COVID-19 after contracting it in his community is urging the territory's residents to get vaccinated.
Diane Sammurtok's husband Luki died in December after being flown from his home in Arviat to a southern hospital.
Sammurtok called in to Arviat's local radio station and pleaded with people to get the vaccine.
A recording of the call was played at a news conference today and broadcast over radio and television.
Speaking through tears and sobs, Sammurtok said she doesn't want anyone to go through what she did.
Premier Joe Savikataaq, who is from Arviat, had tears in his eyes as he listened and his voice shook as he addressed the media.
Savikataaq urged people to stop spreading misinformation about the vaccine and said he will get it when it's his turn.
Vaccination clinics are underway in four Nunavut communities this week and are tol roll out in four more next week.
There are no active cases of COVID-19 in Nunavut.
Pfizer investigates post-vaccine death for possible connection – Mint
Pfizer Inc. and federal health officials are investigating the death of a health-care worker 16 days after the person received the first dose of the company's Covid-19 vaccine.
So far, the evidence doesn't suggest a connection, Pfizer said in a statement on Tuesday. The Florida-based physician developed a rare disorder called severe thrombocytopenia that decreases the body's ability to clot blood and stop internal bleeding.
Also Read | What's got Indians excited about Covid shot
Pfizer cited its clinical trials and data gathered since the vaccine was authorized in the US in reporting its initial conclusion that the evidence doesn't suggest a causal association to the shot it developed with Germany's BioNTech SE. Meanwhile, the x said it is aware of the death, and "will evaluate the situation as more information becomes available," according to spokesman Tom Skinner.
"To date, millions of people have been vaccinated and we are closely monitoring all adverse events in individuals receiving our vaccine," Pfizer said in its statement. "It is important to note that serious adverse events, including deaths that are unrelated to the vaccine, are unfortunately likely to occur at a similar rate as they would in the general population."
Pfizer's shares were down 2% to $37.03 at 3:14 pm in New York trading on a day when the company also said its 2021 adjusted earnings would be between $3 and $3.10 per share, less than what analysts were expecting.
The New York Times first reported news of the death of Gregory Michael, a 56-year-old obstetrician and gynecologist located in Miami Beach. The Times cited a Facebook post written on Jan. 5 by his wife, Heidi Neckelmann, who said Michael had died from a brain hemorrhage.
The Pfizer-BioNTech vaccine was authorized for emergency use in the US on Dec. 14, with health-care workers and those in long-term care facilities the first in line to get the shot. Thus far, 9.27 million shots have been administered of this vaccine and a second authorized vaccine developed by Moderna Inc., according to a state-by-state tally by Bloomberg and data from the CDC.
The CDC, along with the US Food and Drug Administration and other federal agencies, regularly review Covid-19 vaccine safety monitoring data and share their findings with a group of vaccine safety experts, who provide independent guidance to the federal officials, according to the CDC's Skinner.
"Our thoughts are with the family during this heartbreaking time," Skinner said.