Types of Investment Funds: Explained – Investment U
<!– –>
What is an Investment Fund?
An investment fund pools together capital from many investors. Each investor has partial ownership and the fund invests according to the fund's objectives. Investment funds offer a wide range of investment opportunities. They can also benefit from diversification, lower transaction costs and management expertise. This can help mitigate some of the risk that individual investors take on.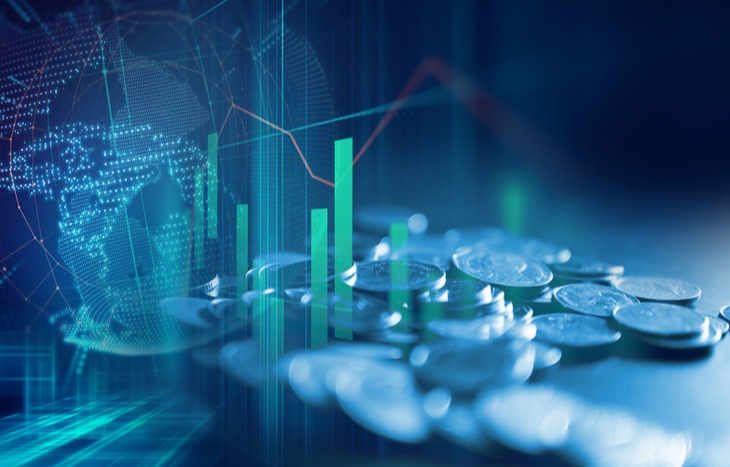 Types of Investment Funds:
These fund types serve similar purposes, fundamentally. They allow you to invest in a diversified portfolio of assets that you might not otherwise be able to gather yourself. But it's important to understand the features that make each fund type unique.
Open-End vs Closed-End Funds
Open-end funds, like those offered by Fidelity, Vanguard and other leading mutual fund groups, continuously offer and redeem shares based on each day's closing net asset value. Share's are priced each day based on their net asset value (NAV).
Closed-end funds are different. They raise money on an IPO (initial public offering), just like a company going public, and then begin trading on an exchange.
Because these funds trade like stocks, you buy them through a brokerage account. And you can trade them intra-day using market orders, limit orders, or stop orders. They are marginable like stocks, too.
A closed-end fund's market price at any given time may be higher or lower than its net asset value. If it is trading above the net asset value, it is said to be trading at a premium. If it is trading below the net asset value, it is trading at a discount.
Mutual Funds
Mutual funds are the oldest type of investment fund. Like the other types, they're vehicles that pool money from investors to buy securities. The basket of assets is priced and sold to the public on a daily basis.
The daily basis part is an important distinction. Unlike the other fund types that we'll discuss in a moment, the price of a mutual fund changes exactly once a day. In an actively managed mutual fund, the managers may trade the assets inside the fund throughout the trading day. But you can't make money trading shares of the fund intraday.
That's part of the reason mutual funds are more popular for retirement planning. They're not good for day traders, but they're great for savers who want to grow their money over a long period of time.
Mutual funds come in a few flavors. Closed-end mutual funds are the simplest type. They have a fixed number of shares that can be bought or sold only when they're available on the market. There are also open-end funds, which can create and retire new shares based on investor demand. And then there are unit investment trusts (UITs), which are static portfolios of securities with no management.
Mutual funds have many advantages. They allow investors to buy into a diversified portfolio of high-value assets without having to manage that portfolio. However, that convenience comes at a price… Mutual funds (especially actively managed ones) often charge fees that may eat away at returns.
Another disadvantage of mutual funds is their tax inefficiency. Money in a mutual fund is usually tax-exempt as long as it stays invested. But when a mutual fund sells some of its portfolio at a profit, it is required by law to distribute those profits to shareholders. Those payments are taxable.
ETFs (Exchange-Traded Funds)
An ETF is a listed security that tracks an index consisting of a portfolio of individual securities. As with mutual funds, when you buy an ETF, you don't pick a specific security. Instead, you choose a particular asset class, sector, theme, country or investment strategy.
Two notable types of ETFs are leveraged ETFs (which track some multiple of the price of their underlying assets) and inverse ETFs (which track the opposite of their underlying assets). These funds give traders the ability to amplify or hedge their bets without using complex instruments like derivatives.
The ability to trade ETFs intraday can be an advantage in some situations. If the market crashes, for example, you can sell before the end of the trading day. With a mutual fund, you're stuck waiting until 4 p.m. to sell, at which point the fund may have shed significant value.
But the ability to trade actively can also be a handicap. Those who trade frequently risk trading on impulse or anxiety. And that's a recipe for buying high and selling low. Mutual funds don't give you the option of making reckless intraday trading decisions.
With ETFs, you can invest in everything from stocks, bonds and the U.S. technology sector to Dividend Aristocrats, Russian small caps and even timber. ETFs also offer distinct advantages over traditional mutual funds…You can buy and sell ETFs as easily as you buy a share of Apple (Nasdaq: AAPL).
Finally, ETFs tend to be a bit cheaper than mutual funds. They don't have to distribute realized capital gains to shareholders, so they tend to come with a smaller tax bill. Also, many ETFs are passively managed, which means a lower expense ratio.
ETFs don't have big investment minimums. They're generally more tax-efficient. And you can invest in ETFs that offer leverage or even profit when markets go down. No wonder ETFs have come to dominate stock exchanges over the past decade.
Hedge Funds
Hedge funds pool huge amounts of money from wealthy investors, Wall Street banks, and, yes, other hedge funds. Their goal is to make money regardless of which way the stock market goes. Some of them invest in bonds, some in commodities, some in foreign markets, some in futures and options. Some short stocks, betting their prices will fall, not rise.
Others turn almost any kind of cash flow – including credit card payments, home mortgages, corporate loans, plane leases, and even movie theater revenue – into securities and trade them. Hedge funds hold unparalleled sway over the world's financial markets today. They are responsible for a good chunk of all stock trading in the market.
Much of what they are doing is good. For example, hedge funds help spread investment risk among many partners. In some ways, this "risk dispersion" has acted like a safety valve for investment banks and other lenders. However, with so much leveraged money sloshing around in these funds, the potential for catastrophe is increasing. Also, hedge funds are struggling to beat the market but still charge higher fees.
Index Funds
Index funds aren't their own type of fund. For example, there are both ETFs and mutual fund index funds. Still, they're worth discussing because they have a unique asset profile.
As the name implies, index funds are baskets that try to contain all the securities in a particular index. You could spend a fortune buying a weighted amount of stock in the 500 largest public companies in America… or you could just buy a few shares of an S&P 500 index fund.
Index funds represent some of the most diversified investment vehicles on the market. Instead of picking and choosing different securities, you get a piece of everything. This strategy can generate a steady returns with lower risk.
Index funds can be valuable to long-term investors because of their simple strategy. Betting on the market's long-term trends can be a great move.
Few active managers and traders outperform the benchmark indexes over a period of decades. However, an actively managed fund may earn bigger short-term gains than an index fund would.
Types of Investment Funds Summarized
As you can see, mutual funds, ETFs, hedge funds and index funds are all similar concepts, but there are a number of nuanced differences between them. These are important to understand for any investor.
The Investment U Research Team is dedicated to finding the best investment opportunities across all sectors and regions. To learn more about different types of investment funds, Sign-up for our free e-letter below.
---
Riga-based Mintos launches mobile app for its investment platform – EU-Startups
Based in Riga, Mintos is waving the Latvian startup flag on the global stage, turning heads towards the potential of this Baltic country. We have had our eye on their fast growth for a while now, also including them in our list of 10 promising Latvia-based startups to watch in 2020. As a true fintech, its mission is to make investing accessible, easy and transparent.
Now, the fintech, which currently has offices in Riga, Berlin, Warsaw and Vilnius, is launching its first mobile app for Android and iOS, based on the possibilities of the smartphone as an access tool.
Founded in 2015, Mintos allows users to connect with loans from international and Mintos-authenticated alternative lending companies. Today, via its platform, more than 250,000 investors have funded in total almost €5 billion worth of loans and earned more than €80 million in interest.
Now, having gone through extensive community consultations with over 3500 mobile app beta version testers (made up of a group of investors on Mintos), the start has developed an app focused on enhancing existing features of Mintos service, with added capabilities that would increase investor accessibility, engagement and security.
Mintos has decided to build the app gradually, launching versions in multiple releases, with this first version offering easy and quick access to investors' accounts and investment monitoring in just a few swipes. Upcoming mobile app releases will offer additional functionalities adjusted for smartphones, including the complete investing experience which is already accessible on the Mintos marketplace. Mintos is also working to provide investors' with essential insights to better inform their decisions via the app.
Marcis Gogis, Mintos Head of Product who led the development of the mobile app, says: "We were pleasantly surprised at how active Mintos investors were in their willingness to participate in testing the app and providing extensive feedback. The strong growth of Mintos is based on the active involvement of the Mintos community of loyal and trusted investors in the development of our products and services."
Martins Sulte, CEO and Co-Founder of Mintos shared his excitement about the new era of Mintos marketplace accessibility: "At present day, Mintos serves more than 250,000 investors from 91 countries worldwide, and these numbers are increasing rapidly. The primary purpose of the Mintos mobile application is to provide investors with faster and easier access to their accounts. In the future, we believe our mobile application might be the primary access for using our services."
Martins Sulte adds that while expanding internationally, it is important to accommodate users in those countries where mobile app usage is more common than access via computer or laptop. "Mobile app also gives users the possibility for more comfortable and secure access to their accounts, with a PIN and biometry login," adds Sulte.
The launch of the mobile app lays the groundwork for other anticipated Mintos services that are currently in the works, including an IBAN account number and debit cards.
MMJ Group sees opportunity to invest in Canadian cannabis businesses at attractive valuations – Proactive Investors USA & Canada
MMJ Group Holdings Ltd (ASX:MMJ) made significant new investments in 2019 including in existing investees WeedMe and Embark Health, whilst also adding new investments in Sequoya and Bespoke.
The company owns a portfolio of investments in the cannabis sector and aims to invest across the full range of emerging cannabis-related sectors.
MMJ's asset manager, Embark Ventures, sources new investments to diversify the company's cannabis portfolio whilst providing resources to actively manage its existing investments.
The company believes that the current market and industry sentiment surrounding cannabis companies has created opportunities to invest in listed and unlisted Canadian cannabis businesses at attractive valuations and prices.
In addition to opportunities to invest into new businesses in the global cannabis market in line with MMJ's investment mandate, MMJ also holds warrants (similar to 'options' in Australia) and contractual rights in a number of its existing listed and unlisted investments which provide opportunities for MMJ to make follow-on investments in businesses at a discount to current valuations.
Canadian cannabis industry: challenges
Whilst MMJ continues to hold high-quality Cannabis investments, the Canadian cannabis investment market suffered a material downturn in valuation in 2019.
The industry remains in a period of transition from business establishment to producing operational cashflow. This period of transition is expected to last for the majority of 2020.
Investors are critically examining the capacity of Canadian companies to generate sales and earnings growth during the following 12 to 18 months with expectations that some companies will need to raise cash to continue the rollout of their business plans.
Share purchase plan
MMJ recently launched a share purchase plan (SPP) to raise up to $5 million through the issue of shares priced at 11 cents.
The funds raised will be primarily applied towards investment in existing and new cannabis and hemp businesses, operating expenses and general working capital.
Eligible shareholders will be able to subscribe for up to $30,000 worth of new shares until March 10.
Can These 2 Small-Cap Growth Stocks Power Your Investment Portfolio? – The Motley Fool Canada
Small caps are stocks that have market capitalizations below $1 billion. This is the generally accepted definition. Likewise, micro caps are those with a market cap below $500 million. Although these stocks can be highly volatile, there are some high-quality companies in this space that are worthy of investors' attention.
Earlier this month, I brought to your attention two micro caps that have the potential to yield outsized returns — Hamilton Thorne (TSXV:HTL) and WELL Health Technologies (TSX:WELL). Earlier this week, Hamilton Thorne released strong preliminary results, and it is up by 7.4% in only a few weeks.
It was a record quarter and year for one of world's leading Assisted Reproductive Technology (ART) companies. Fourth-quarter revenue of $10.8 million and EBITDA of $2.2 million represents growth of 34% and 27%, respectively. Margins continue to trend upward, and Hamilton Thorne experienced growth across all of its segments.
For the fiscal year ended December 2019, it posted record revenue of $35.3 million and adjusted EBITDA of approximately $7.1 million. Once again, this represented strong growth of 21% and 14.6% over fiscal 2018.
Not only did the Hamilton Thorne pre-announce strong results, management also introduced the company's 2020 outlook. The company is looking to drive strong growth across its U.S. and U.K. equipment businesses and has several big sales in the pipeline for 2020. Although these bigger-ticket items are lower margin, the focus remains on driving top-line and adjusted EBITDA growth.
The company also re-iterated plans to execute its growth-through-acquisition strategy. Speaking of which, its latest acquisition — Planer — contributed approximately $1.6 million in revenue to fourth-quarter results.
In 2019, Hamilton Thorne's share price climbed 23%, and it is well on its way to posting double-digit gains again in 2020. After announced preliminary results, the company briefly touched a 52-week high of $1.50 per share. This is close to analysts' one-year average price target of $1.54 per share and implies 15% upside from today's share price of $1.30 per share.
The top stock on the TSX Venture
Another small cap garnering plenty of attention is DynaCERT (TSXV:DYA). The company is involved in the design and manufacturing of a transportable hydrogen generator system. DynaCERT's technology reduces carbon emissions in diesel engines. This makes it an attractive investment for those looking for eco-friendly investment options.
This past Thursday, the company was announced as the top stock on the TSX Venture 50. The TSXV 50 is an annual ranking of the top-performing stocks on the venture exchange. In 2019, DynaCERT's share price shot up by 284%, more than tripling investors' investment.
Is DynaCERT a buy? Unlike Hamilton Thorne and WELL Health Technologies, the company remains a speculative buy on the basis that it generates little revenue and is far from profitability. It is early days for this eco-stock, and investors can expect considerable volatility.
Can the company post a repeat performance in 2019? It will be a tough task. On the bright side, the company has the shift to renewables and sustainable investing as a tailwind. Investors are craving for the next clean energy company, and DynaCERT's technology certainly fits the build.
Foolish takeaway
Hamilton Thorne is poised to continue strong growth and is one of those rare small caps that is profitable. It remains a top micro cap and is worthy of investors' consideration. On the flip side, DynaCERT is still in the "prove itself" stage, and investors should not rush out and start a position in the company based solely on last year's performance. That being said, it is worth adding to watch lists.
Just Released! 5 Stocks Under $49 (FREE REPORT)
Motley Fool Canada's market-beating team has just released a brand-new FREE report revealing 5 "dirt cheap" stocks that you can buy today for under $49 a share.
Our team thinks these 5 stocks are critically undervalued, but more importantly, could potentially make Canadian investors who act quickly a fortune.
Don't miss out! Simply click the link below to grab your free copy and discover all 5 of these stocks now.
Fool contributor Mat Litalien owns shares of HAMILTON THORNE LTD. The Motley Fool owns shares of and recommends HAMILTON THORNE LTD.