U of R professor discusses parties digging up dirt on social media – paNOW
It wasn't the NDP that found those posts, but shortly after Cooper's replacement, Chris Guérette, was named, the NDP put out a press release criticizing her.
The release shared posts in which Guérette supported the federal Liberal Party in the 2015 election.
"Was Scott Moe aware of this candidate's strong support for Justin Trudeau? If so — it makes you wonder if Scott Moe's anti-Trudeau rhetoric is all talk," it said.
Jim Farney, associate professor of politics and international studies at the University of Regina, said this type of attack is nothing new. It has just taken a new shape in the digital age.
"This is something called 'opposition research.' It has gone on for a very long time. What social media has done is that since we live more of our lives in public now, the line between an off-hand comment to a friend and something that's publicly 'dig-uppable' gets pretty blurry," he explained.
He said it can be a useful campaign tactic.
"It's a delicate balance. We don't really like to admit it, but negative ads are pretty effective. This is kind of a sub-genre of negative advertising. They're effective because they're often true. You can't do negative false advertising, or you would get sued for libel … They tend to be fairly easy to target," Farney said.
However, he said there are some drawbacks to the practice.
"They're most effective at energizing people who already support you to vote. They're not great at convincing people on the other side to join you … If you use them too much, you start to look like the party that has nothing constructive to say," he continued.
"You could say it's an image issue, or you could say it's an arms race."
Conway, Cooper and Guérette were all recently targeted for social media posts. Cooper resigned, while Guérette and Conway will still be running in the election.
Alex Nau, the Sask. Party candidate for Regina Rosemont, also had questionable actions from his past uncovered on social media. He apologized for playing a game which involved what he called a "disrespectful action" towards women at the Craven Country Thunder festival.
It was unearthed after a Regina Leader-Post article from 2016 made the rounds on social media.
Nau will still be allowed to run.
"This behaviour was clearly juvenile, inappropriate and disrespectful and is not condoned by the Saskatchewan Party," the party said in a statement provided to media. "Mr. Nau did disclose this and communicated his regret and understanding of how his behaviour was disrespectful.
"Many have made mistakes at a younger age. The Saskatchewan Party takes the position that if one has learned from their mistakes and corrected their behaviour, it should not disqualify you from running for office. Accordingly, Mr. Nau will remain a candidate."
How does digging up social media posts on your opponents affect political discourse in the province? NDP Leader Ryan Meili gave his response.
"It's something that we should maybe have a discussion about. How much do we want to dig into people's social media? The further back you go, the more murky it gets, it's true," he said during a media conference Monday.
Sask. Party Leader Scott Moe was unavailable for comment on the practice of finding old posts for negative ads.
Trump calls U.S. coronavirus case spike a media 'conspiracy' – Global News
U.S. President Donald Trump is repeating the false claim that coronavirus cases in the country are up solely because of increased testing, calling the reported rise a "conspiracy."
"Cases are up because we TEST, TEST, TEST. A Fake News Media Conspiracy," Trump tweeted on Monday.
"Many young people who heal very fast. 99.9 per cent. Corrupt Media conspiracy at all time high."
He went on to say that after the November election, the "topic will totally change," adding in a subsequent tweet that "The Fake News Media is riding COVID, COVID, COVID, all the way to the Election. Losers!"
As of the morning of Oct. 26, there have been more than 8,600,000 confirmed coronavirus cases in the U.S., as well as over 225,000 deaths, according to a tally by John Hopkins University.
Just two days earlier, the country shattered its own record, recording more than 84,000 new coronavirus cases in a single day.
It's far from the first time the claim has been made by Trump, who was infected with the virus just weeks ago.
During his recent interview with 60 Minutes, Trump claimed that coronavirus cases are rising simply "because we're doing so much testing."
"If we didn't do testing, cases would be way down," he said in the extended footage.

4:17


Trump ends '60 Minutes' interview after receiving 'tough questions'



Trump also touted this claim during previous spikes in cases in the U.S.
While the number of daily tests conducted in the U.S. — and other countries seeing jumps — has risen, experts agree there has, in fact, been an increase in the actual spread of the virus.
Increased testing will inevitably find more cases, however, there are other indicators, including hospitalizations and the number of tests coming back positive — both of which have been rising in the U.S. — that indicate that the spread of the virus is up.
Deaths often lag a spike in cases, but those have started to rise again, too.
University of Washington researchers have forecast that the U.S. death toll from COVID-19 could reach 500,000 by February.
— with files from Reuters and The Associated Press
© 2020 Global News, a division of Corus Entertainment Inc.
China retaliates against news media in latest feud with U.S. – CTV News
BEIJING —
China has ordered six U.S.-based news media to file detailed information about their operations in China the latest volley in a monthslong battle with the Trump administration.
A foreign ministry statement issued late Monday demanded that the bureaus of ABC, The Los Angeles Times, Minnesota Public Radio, the Bureau of National Affairs, Newsweek and Feature Story News declare information about their staff, finances, operations and real estate in China within seven days.
The announcement came five days after U.S. Secretary of State Mike Pompeo said six Chinese media would have to register as foreign missions, which requires them to file similar information with the U.S. government.
The six were the third group of Chinese media required to do so this year. Each time, China has responded by forcing a similar number of U.S. media to file about their operations.
The ministry statement said China was compelled to take the step "in response to the unreasonable oppression the Chinese media organizations experience in the United States."
Pompeo, in making his announcement, said the targeted Chinese media are state-owned or controlled, and that the U.S. wants to ensure that "consumers of information can differentiate between news written by a free press and propaganda distributed by the Chinese Communist Party."
The media is one of several areas of growing tension between the two countries as the Trump administration ramps up pressure on China over trade, technology, defence and human rights.
The U.S. ordered the closing of the Chinese consulate in Houston earlier this year, and China responded by shuttering the U.S. consulate in the southwestern city of Chengdu.
Need to reach your councillor? Skip social media and call or email – HalifaxToday.ca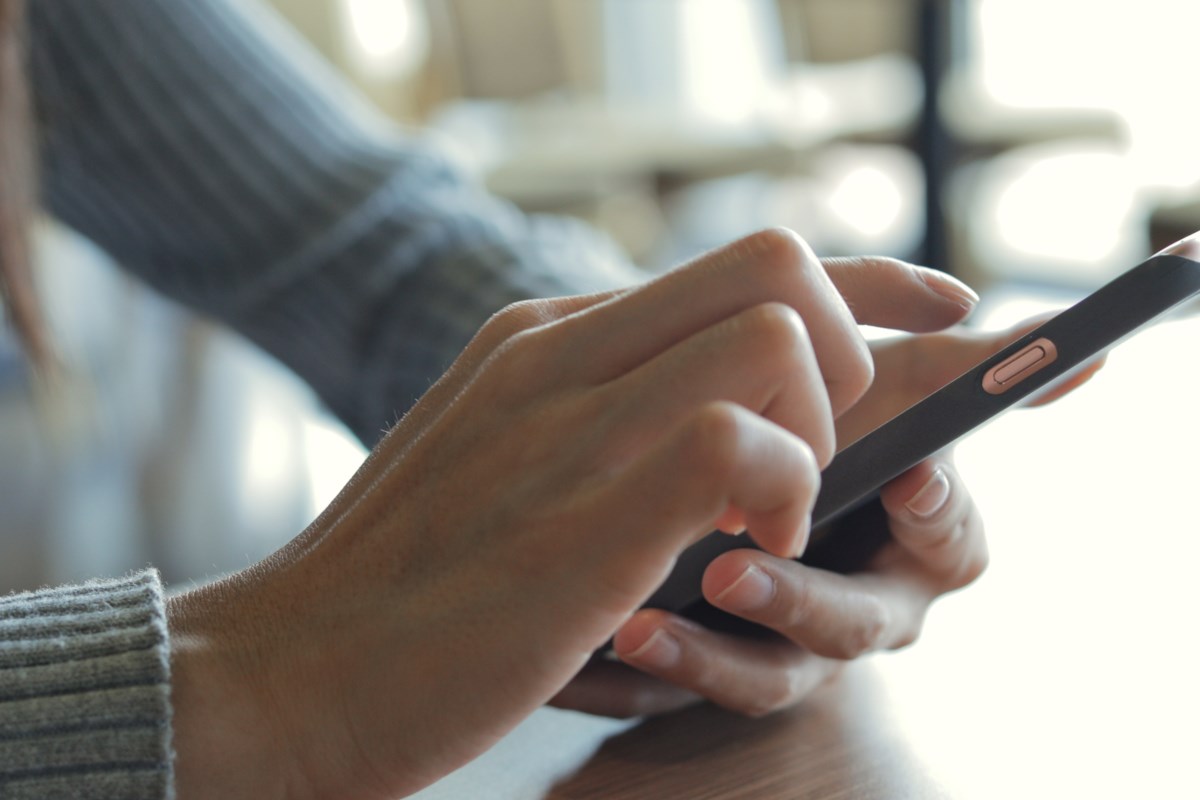 If you have a problem with snow removal, bus service or another municipal issue, you're likely better off contacting your councillor directly rather than posting about it on social media.
That's according to two outgoing councillors.
Neither Lorelei Nicoll and Bill Karsten reoffered in this year's municipal election and both joined NEWS 95.7's The Rick Howe Show Monday morning.
"I believe social media is great for a councillor to use, or for anyone to share information regarding events, regarding things coming up, but I'm not a problem solver on social media," said Karsten, the outgoing councillor for Dartmouth South-Eastern Passage.
Nicoll agrees. She said turn to social media if you want to vent or express an opinion, but if you actually need help with a problem, you're more likely to get results if you send an email or pick up the phone.
The outgoing councillor for Cole Harbour-Westphal said her cell was always within reach and she responded to every question or comment that came to her.
"Some of the questions we're asked are very quick to respond to, you can resolve them pretty quickly. Some of them require days, they could even require weeks before you have staff look into them. They're not all automatic responses but a lot of them can be taken care of quickly," she said.
Karsten said there are several separate community Facebook groups in his district and he simply wasn't able to monitor the posts on each one, but those who contacted him directly always received a reply.
"I don't know if there's been any more than 10 emails that I've not responded to within 24 hours," he said.
"If you want to get re-elected new councillors, that's my tidbit of advice, respond. Even in the answer is 'no, we can't do that' or 'that's a different level of government,' get back to people."
Nicoll added she hopes the new councillors know they just signed up for a 24/7 job.
"Your day is pretty much taken up by the work required responding to the residents and going to meetings and all that," she said.
"It's not just showing up on Tuesdays."
Contact information for each councillor can be found online, however the emails and phone numbers for the newly elected haven't yet been added.
Halifax's new regional council will be officially sworn in on Thursday evening.