U.S. President Biden seeks to boost fuel economy to thwart Trump rollback – CTV News
DETROIT —
The Biden administration wants automakers to raise gas mileage and cut tailpipe pollution between now and model year 2026, and it has won a voluntary commitment Thursday from the industry that electric vehicles will comprise up to half of U.S. sales by the end of the decade.
The moves are big steps toward U.S. President Joe Biden's pledge to cut emissions and battle climate change as he pushes a history-making shift in the U.S. from internal combustion engines to battery-powered vehicles. They also reflect a delicate balance to gain both industry and union support for the environmental effort, with the future promise of new jobs and billions in new federal investments in electric vehicles.
The administration on Thursday announced there would be new mileage and anti-pollution standards from the Environmental Protection Agency and Transportation Department, part of Biden's goal to cut U.S. greenhouse gas emissions in half by 2030. It said the auto industry had agreed to a target that 40% to 50% of new vehicle sales be electric by 2030.
Both the regulatory standards and the voluntary target will be included in an executive order that Biden plans to sign later Thursday.
The standards, which have to go through the regulatory process including public comments, would reverse fuel economy and anti-pollution rollbacks done under President Donald Trump. At that time, the increases were reduced to 1.5% annually through model year 2026.
Still, it remained to be seen how quickly consumers would be willing to embrace higher mileage, lower-emission vehicles over less fuel-efficient SUVs, currently the industry's top seller. The 2030 EV targets ultimately are nonbinding, and the industry stressed that billions of dollars in electric-vehicle investments in legislation pending in Congress will be vital to meeting those goals.
Only 2.2% of new vehicle sales were fully electric vehicles through June, according to Edmunds.com estimates. That's up from 1.4% at the same time last year.
The White House didn't release information on the proposed annual mileage increases late Wednesday, but Dan Becker, director of the safe climate campaign for the Center for Biological Diversity, said an EPA official gave the numbers during a presentation on the plan.
The official said the standards would be 10% more stringent than the Trump rules for model year 2023, followed by 5% increases in each model year through 2026, according to Becker. That's about a 25% increase over the four years.
Last week, The Associated Press and other news organizations reported that the Biden administration was discussing weaker mileage requirements with automakers, but they apparently have been strengthened. The change came after environmental groups complained publicly that they were too weak to address a serious problem.
Transportation is the single biggest U.S. contributor to climate change. Autos in the U.S. spewed 824 million tons (748 million metric tons) of heat-trapping carbon dioxide in 2019, about 14% of total U.S. emissions, according to the EPA.
The voluntary deal with automakers defines an electric vehicle as plug-in hybrids, fully electric vehicles and those powered by hydrogen fuel cells.
Environmental groups said the administration should move faster.
"This proposal helps get us back on the road to cleaning up tailpipe pollution," said Simon Mui of the Natural Resources Defense Council. "But given how climate change has already turned our weather so violent, it's clear that we need to dramatically accelerate progress."
Scientists say human-caused global warming is increasing temperatures, raising sea levels and worsening wildfires, droughts, floods and storms globally.
"We urgently need to cut greenhouse gas pollution, and voluntary measures won't cut it," Becker said.
Several automakers already have announced similar electric vehicle sales goals to those in the deal with the government. Last week, for instance, Ford's CEO said his company expects 40% of its global sales to be fully electric by 2030. General Motors has said it aspires to sell only electric passenger vehicles by 2035. Stellantis, formerly Fiat Chrysler, also pledged over 40% electrified vehicles by 2030.
The Trump rollback of the Obama-era standards would require a projected 29 mpg in "real world" stop-and-start driving by 2026. It wasn't clear what the real world mileage would be under the Biden standards. Under Obama administration rules, it would have increased to 37 mpg.
Automakers said they would work toward the 40% to 50% electric vehicle sales goal.
"You can count on Toyota to do our part," said Ted Ogawa, the company's North America CEO.
General Motors, Stellantis and Ford said in a joint statement that their recent electric-vehicle commitments show they want to lead the U.S. in the transition away from combustion vehicles.
They said the change is a "dramatic shift" from the U.S. market today, and can only happen with a policies that include incentives for electric vehicle purchases, adequate government funding for charging stations and money to expand electric vehicle manufacturing and the parts supply chain.
The United Auto Workers union, which has voiced concerns about being too hasty with an EV transition because of the potential impact on industry jobs, did not commit to endorsing a 40% to 50% EV target. But UAW said it stands behind the president to "support his ambition not just to grow electric vehicles but also our capacity to produce them domestically with good wages and benefits."
Under a shift from internal combustion to electric power, jobs that now involve making pistons, fuel injectors and mufflers will be supplanted by the assembly of lithium-ion battery packs, electric motors and heavy-duty wiring harnesses.
Many of those components are now built overseas, such as China. Biden has made the development of a U.S. electric vehicle supply chain a key part of his plan to create more auto industry jobs.
"We are in a global competition for who gets to make the clean cars of the future, and President Biden's leadership means that we'll develop that manufacturing and those supply chains right here in America," said Sen. Tom Carper, D-Del., who chairs the Senate Environment and Public Works Committee.
In a bipartisan infrastructure bill awaiting Senate passage, there is US$7.5 billion allocated for grants to build charging stations, about half of what Biden originally proposed. He wanted $15 billion for 500,000 stations, plus money for tax credits and rebates to entice people into buying electric vehicles.
The Alliance for Automotive Innovation, a large industry trade group, said it will work with the administration to reach zero carbon emissions from transportation. But it said the best opportunity for environmental benefits will come after 2026 as more electric vehicles are sold.
The industry, it said, will invest more than $300 billion in electrification by 2025, producing 130 electric models by 2026. Only about 50 are available today.
——
Associated Press writers Hope Yen and Seth Borenstein in Washington contributed to this report
28 Percent Of Gulf Of Mexico Oil Production Still Offline Following Ida – OilPrice.com
By Julianne Geiger – Sep 16, 2021, 4:30 PM CDT
Crude oil production in the United States had fallen sharply over the last two weeks in the wake of Hurricane Ida, but production for the next reporting period is on track to be down as well, as 28% of all crude oil production in the Gulf of Mexico still remains shut-in after the hurricane.
Meanwhile, WTI prices have risen from $69.21 per barrel as the hurricane hit, to $72.62 today—a nearly 5% rise.
Initially, the hurricane wiped out nearly all of the oil production in the Gulf of Mexico. Today—weeks later—28.24% of Gulf of Mexico oil production is still shut in, according to BSEE, along with 39.4% of all gas production on the Gulf.
For oil, this is still more than 500,000 bpd shut in.
According to the EIA, US oil production fell from 11.5 million bpd before the hurricane to 10 million bpd for week ending September 3. Production rose a mere 100,000 bpd in the next week, ending September 10. But the next reporting period, which ends tomorrow, will also be depressed, with half a million barrels per day still offline as of Thursday.
As for when production should be back in full swing, the Energy Department anticipates that this won't be until October—with refinery resumption taking even longer.
The supply problems are creating upward pressure on oil prices, which until very recently were concerned more with demand problems due to the coronavirus pandemic—and this fear of a lack of demand has dogged oil prices for over a year.
It seems, however, that Hurricane Ida has cured that problem for the industry—at least for now.
According to the IEA, oil supplies won't be high enough until early next year to replenish what has recently been depleted.
By Julianne Geiger for Oilprice.com
More Top Reads From Oilprice.com: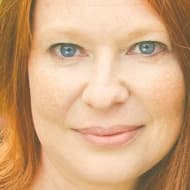 Julianne Geiger
Julianne Geiger is a veteran editor, writer and researcher for Oilprice.com, and a member of the Creative Professionals Networking Group.
Opinion: Activist shareholder's bid to oust CN Rail executive, board members is misguided – The Globe and Mail
Imagine for a moment that activist investor Christopher Hohn owned the Montreal Canadiens.
Picture the billionaire British founder of TCI Fund Management telling hockey fans he is firing the Habs' general manager and coach, and sending the NHL team's three best players to the Calgary Flames. And Mr. Hohn also owns the Flames.
That's the sort of misalignment that exists with fellow shareholders in Canadian National Railway Co. as Mr. Hohn presses ahead with a proxy fight at the Montreal-based railway.
TCI owns 5.2 per cent of CN Rail. TCI also owns eight per cent of Calgary-based Canadian Pacific Railway Ltd.
Over the past four months, Mr. Hohn steadily ramped up a campaign against CN executives. He wanted them to end the pursuit of Kansas City Southern (KCS), the U.S. railway that ranks as the corporate equivalent of the Canadiens' Hall of Fame goalie and two young forwards who lit it up in last year's Stanley Cup run. Mr. Hohn now wants four of 14 directors replaced, including chair Robert Pace, and chief executive Jean-Jacques Ruest ousted.
Mr. Hohn's approach since May effectively has conceded KCS and its coveted southwestern U.S. and Mexican network to CP Rail.
The fact that Mr. Hohn has two horses in the race for KCS, one of which is his clear favourite, means his goals differ from those of fellow CN Rail shareholders. His bare-knuckles approach to such fights has been labelled as "poison," and Mr. Hohn has been compared to a "locust" by executives at past targets, which include Deutsche Boerse and railway CSX Corp.
Activist investor TCI turns up heat on CN Rail, proposes slate of directors
Kansas City Southern formally scraps CN takeover agreement, backs rival CP offer
Mr. Hohn makes two arguments to support TCI's activist campaign. In letters and presentations to the CN Rail board, he showed the railway's results lag those of rivals. Mr. Hohn also said: "The bid for KCS exposed a basic misunderstanding of the railroad industry and regulatory environment."
The first point is true. For a number of reasons, some outside the railway's control, CN Rail currently trails other North American railways in efficiency. However, CN Rail executives have made it clear they are on top of the problems. Operations are going to improve, no matter who is on the board.
Mr. Hohn's second argument is self-serving nonsense. If anything, the CN Rail board and CEO should have been canned if they lost their nerve and failed to take a shot at KCS, the smallest of North America's seven large railways, and the player with the strongest growth prospects.
For two decades, U.S. regulators at the Surface Transportation Board (STB) made it clear that any consolidation among major railways would face intense scrutiny on competition concerns. In March, when CP Rail kicked off the battle for KCS by striking a friendly, US$29-billion deal, it was universally acknowledged that if the STB was going to approve any takeover, KCS would be the target and no further deals were likely.
KCS represented a once-in-a-generation opportunity to build a network that seamlessly links Mexico's industrial and agricultural centers to U.S. and Canadian markets. In April, CN Rail tabled a richer offer, and for a few weeks, seemed likely to win KCS.
In early July, U.S. President Joe Biden effectively changed the rules of the takeover game by signing an executive order aimed at limiting corporate concentration across all sectors. The next month, the STB nixed a key element of CN Rail's takeover strategy on competition issues, while CP Rail raised its offer.
With CP Rail now poised to win KCS – the STB still needs to give final approval – consider what CN Rail accomplished.
Mr. Ruest came close to building the dominant player in an industry that rewards scale. He saw the landscape shift mid-deal, yet still will walk away with US$1.4-billion in termination fees – a hefty consolation prize – and the satisfaction of forcing an arch rival to pay more on an acquisition.
It's not the outcome CN Rail's CEO wanted. However, it's no reason to replace Mr. Ruest and four directors. Unless you are TCI's Chris Hohn, and your nose is out of joint because the Montreal team ignored your advice, and the Calgary team had to pay a higher price to win the prize.
Your time is valuable. Have the Top Business Headlines newsletter conveniently delivered to your inbox in the morning or evening. Sign up today.
Summer travel surge has WestJet and Air Canada asking for volunteer help – CBC.ca
A surge in summer travel across the country has forced Canada's two biggest airlines to ask staff to help volunteer at airports to overcome staffing challenges — a move that is creating pushback from unions.
In an email to all employees, WestJet described how the rapid growth in passenger numbers is causing operational problems at several airports, including its flagship airport in Calgary.
The "growing pains of recovery requires all-hands-on-deck," read the message, which included an open call for any staff members to sign up to volunteer to help guests requiring wheelchair assistance at the Calgary International Airport.
Meanwhile, Air Canada has needed extra personnel at Toronto's Pearson airport since "airport partners are stretched beyond their capacity, which led to significant flight cancellations and missed connections," read an internal memo.
In late August and early September, air passenger traffic reached its highest point since the pandemic began. The increase in business is critical to the aviation industry, which was devastated early on in the crisis as many countries restricted international travel.
The industry is not immune to the staffing challenges faced by many sectors as lockdowns started to lift; airlines continue to cope with changing government restrictions, while also following a variety of COVID-19 protocols at domestic and international airports.
In the U.S., American Airlines and Delta Air Lines also asked staff to volunteer at airports this summer.
At Toronto's Pearson, the international arrival process can take up to three hours, as passengers are screened by Canada Border Services Agency and Public Health Agency of Canada agents, collect bags and possibly take a COVID-19 test.
"As the technology for sharing and displaying vaccine documents improves, passengers become more comfortable with the new process and vaccine-driven changes in border protections take effect, we hope to see further improvement in wait-time conditions in the terminals," a Pearson spokesperson said in an email statement, which highlighted other steps to reduce delays.
Union objections
But several unions have advised their members to avoid volunteering for a variety of reasons.
CUPE, which represents flight attendants at WestJet, declined to comment. However, in a letter, it told members that "the company is imploring you to provide free, volunteer and zero-cost labour. THIS IS UNACCEPTABLE."
The Air Line Pilots Association, which represents WestJet's pilots, also declined to comment. But in a message to members, it highlighted how "if you are injured doing this work, you may not be covered by our disability insurer."
Unifor, which represents customer service agents at both of Canada's major airlines, said its members were upset about the call for volunteers and the union wasn't happy that there wasn't any advanced warning or conversation.
"Take a group of workers that is already very stressed by the kind of operation that's going on, the quantity of passengers, the amount of extra processes that are in place because of COVID in order to travel — and then adding these pieces on is not helpful," said Leslie Dias, Unifor's director of airlines.
During the pandemic, WestJet decided to outsource the work of guest-service agents, who would help passengers that require wheelchairs, assist with check-in kiosks and co-ordinate lineups.
But the contractor is struggling to provide enough workers, said Dias, and that's why there was a call for volunteers.
After flying more than 700 flights daily in 2019, WestJet flew as few as 30 some days during the pandemic. Currently, there are more than 400 flights each day.
"WestJet, as is the case across Canada and across many industries, faces continued issues due to labour hiring challenges as a result of COVID-19," said spokesperson Morgan Bell in an emailed statement.
"As WestJet looks ahead to recovery, we continue to work toward actively recalling and hiring company-wide, with the current expectation we will reach 9,000 fully trained WestJetters by the end of the year, which is more than twice as many WestJetters as we had at our lowest point in the pandemic some five months ago," she said.
Air Canada said it only asked salaried management to help volunteer at Pearson airport.
Unifor said the airline was short of workers because the company didn't have enough training capacity to accommodate recalled employees and couldn't arrange restricted-area passes on time.
Thousands of airline workers lost their jobs, were furloughed or faced wage reductions last year, although the carriers are bringing back workers as travel activity increases.
Returning staff
At WestJet, its customer service agents have been recalled, according to Unifor. Many employees in other positions, though, remain out of work, including about 500 furloughed pilots.
Air Canada said it has been continually recalling employees since last spring, including more than 5,000 in July and August.
Asking for volunteers is an "unusual" occurrence in the industry, said Rick Erickson, an independent airline analyst based in Calgary. But he said it's not surprising since cutting a workforce is much easier than building it back up.
Airlines have to retrain staff, secure valid certification and security passes, and find new hires as well.
Erickson said he even spotted WestJet CEO Ed Sims helping at the check-in counter in Calgary in recent weeks, as passenger activity was at its peak so far this year.
"This has been the most challenging time, honestly, in civil aviation history; we've never, ever seen anything approaching 90 per cent of your revenues drying up," said Erickson, noting that airlines still have to watch their finances closely.
Asking employees to volunteer isn't illegal, but it does raise some questions, said Sarah Coderre, a labour lawyer with Bow River Law LLP in Calgary.
"Whether or not it's fair, and the sort of position it puts the employees in, if they choose not to volunteer, that would be concerning for me from a legal standpoint," said Coderre.
Air Canada is currently operating at about 35 to 40 per cent of its 2019 flying capacity, but said one bright spot on the horizon is bookings for winter getaways toward the end of this year and the beginning of 2022.
"When looking to the sun leisure markets, we are very optimistic about our recovery," a spokesperson said by email. "We are currently observing demand growth that is above 2019 levels."