U.S. probing Tesla's autopilot system after 11 crashes with stopped emergency vehicles – CBC.ca
The U.S. government has opened a formal investigation into Tesla's partially automated driving system after a series of collisions with parked emergency vehicles.
The investigation covers 765,000 vehicles, almost everything that Tesla has sold in the U.S. since the start of the 2014 model year. Of the crashes identified by the National Highway Traffic Safety Administration as part of the investigation, 17 people were injured and one was killed.
NHTSA says it has identified 11 crashes since 2018 in which Teslas on Autopilot or Traffic Aware Cruise Control have hit vehicles at scenes where first responders have used flashing lights, flares, an illuminated arrow board or cones warning of hazards. The agency announced the action Monday in a posting on its website.
The investigation covers Tesla's entire current model lineup, the Models Y, X, S and 3 from the 2014 through 2021 model years.
The National Transportation Safety Board, which also has investigated some of the Tesla crashes, has recommended that NHTSA and Tesla limit Autopilot's use to areas where it can safely operate. The NTSB also recommended that NHTSA require Tesla to have a better system to make sure drivers are paying attention. NHTSA has not taken action on any of the recommendations. The NTSB has no enforcement powers and can only make recommendations to other federal agencies such as NHTSA.
31 crash investigations since June 2016
Autopilot has frequently been misused by Tesla drivers, who have been caught driving drunk or even riding in the back seat while a car rolled down a California highway. One Tesla driver in Alberta was videotaped asleep in the driver's seat while going along the highway.
The agency has sent investigative teams to 31 crashes involving partially automated driver assist systems since June of 2016. Such systems can keep a vehicle centred in its lane and a safe distance from vehicles in front of it. Of those crashes, 25 involved Tesla Autopilot in which 10 deaths were reported, according to data released by the agency.
Tesla and other manufacturers warn that drivers using the systems must be ready to intervene at all times. Teslas using the system have crashed into semis crossing in front of them, stopped emergency vehicles and a roadway barrier.
A message was left early Monday seeking comment from Tesla, which has disbanded its media relations office.
The crashes into emergency vehicles cited by NHTSA began on Jan. 22, 2018 in Culver City, Calif., when a Tesla using Autopilot struck a parked firetruck that was parked partially in the travel lanes with its lights flashing. Crews were handling another crash at the time.
Since then, the agency said there were crashes in Laguna Beach, Calif.; Norwalk, Conn.; Cloverdale, Ind.; West Bridgewater, Mass.; Cochise County, Ariz.; Charlotte, N.C.; Montgomery County, Tex.; Lansing, Mich.; and Miami.
"The investigation will assess the technologies and methods used to monitor, assist and enforce the driver's engagement with the dynamic driving task during Autopilot operation," NHTSA said in its investigation documents.
In addition, the probe will cover object and event detection by the system, as well as where it is allowed to operate. NHTSA says it will examine "contributing circumstances" to the crashes, as well as similar crashes.
An investigation could lead to a recall or other enforcement action by NHTSA.
'Robust enforcement tools'
"NHTSA reminds the public that no commercially available motor vehicles today are capable of driving themselves," the agency said in a statement. "Every available vehicle requires a human driver to be in control at all times, and all state laws hold human drivers responsible for operation of their vehicles."
The agency said it has "robust enforcement tools" to protect the public and investigate potential safety issues, and it will act when it finds evidence "of noncompliance or an unreasonable risk to safety."
In June, NHTSA ordered all automakers to report any crashes involving fully autonomous vehicles or partially automated driver assist systems.
The measures show the agency has started to take a tougher stance on automated vehicle safety than in the past. It has been reluctant to issue any regulations of the new technology for fear of hampering adoption of the potentially life-saving systems.
Shares of Tesla, based in Palo Alto, Calif., fell in early trading on the stock market in New York.
Google Agrees to Pay Publishers, Averts Canadian News Blockade Amidst Bill C-18 Dispute – VOCM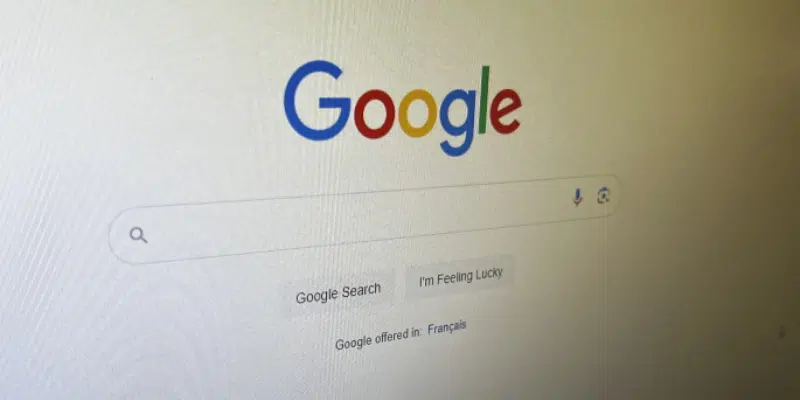 The federal government has reached a $100 million dollar deal with Google that will thwart the tech giant from blocking Canadian news content from its search platform.
Google and Meta both threatened to block Canadian news content in their disagreement over Bill C-18. While Meta, the parent company of Facebook and Instagram, made good with its threat by blocking all Canadian news organizations from its social media platforms, Google continued to allow Canadian news content while the details of an agreement with Ottawa were worked out.
The new Online News Act regulations were due to come into effect in just a few weeks' time.
As a result, Google will pay $100 million dollars annually to publishers, while allowing access to Canadian news.
Federal ministers expected to announce sole-source deal for Boeing patrol plane today – CP24
OTTAWA – Federal ministers are expected to announce today that Boeing is the company of choice to replace the military's aging patrol planes in a multibillion-dollar deal.
The decision to go with a sole-source contract would close the door on Quebec-based business jet maker Bombardier, which has been pushing for an open bid.
Two sources familiar with the matter who were not authorized to speak publicly say that, following cabinet approval last week, the Treasury Board held a special meeting Tuesday and rubber-stamped the purchase of 16 P-8A Poseidon surveillance aircraft to replace the half-century-old CP-140 Auroras.
The procurement department has stated that Boeing's off-the-shelf reconnaissance plane is the only currently available aircraft that meets Royal Canadian Air Force needs, particularly around submarine-hunting technology.
Bombardier CEO Eric Martel has argued that its plane, which is currently a prototype and slated to roll off the line in the early 2030s, would offer a cheaper and more high-tech alternative that's made in Canada.
In Ottawa today, sources say that Defence Minister Bill Blair, Procurement Minister Jean-Yves Duclos and Industry Minister Francois-Philippe Champagne are slated to announce the deal, which a U.S. agency has listed at US$5.9 billion (C$8 billion).
This report by The Canadian Press was first published Nov. 30, 2023.
Companies in this story: (TSX:BBD.B)
Google to pay $100M a year to Canadian news publishers in deal with Ottawa – Yahoo Canada Finance
Ottawa has agreed to set a $100-million yearly cap on payments that Google will be required to make to media companies when the government's controversial online news legislation takes effect at the end of the year.
The announcement Wednesday has the Liberals bending to the tech giant's demands after Google threatened back in February to remove news from its platform.
The Online News Act compels tech giants to enter into compensation agreements with news publishers for content that generates revenue for companies such as Google by appearing on its sites.
Broadcasters and French-language and Indigenous news organizations would join newspapers in being eligible for the deals, with draft regulations suggesting the amount of money would be linked to the number of full-time journalists on staff.
A formula in the government's draft regulations to implement the bill would have seen Google contribute up to $172 million to news organizations. Google balked, saying it was expecting a figure closer to $100 million, based on what it said was a previous estimate from Canadian Heritage officials.
The company appears to have got what it wanted after an extended period of negotiation.
Still, Canadian Heritage Minister Pascale St-Onge called it a "historic development," insisting Wednesday that the agreement was ultimately a win for the government and for the local news publishers it is seeking to support.
"We have found a path forward to answer Google's questions about the process and the act. Google wanted certainty about the amount of compensation it would have to pay to Canadian news outlets," she said on Parliament Hill.
"Canada reserves the right to reopen our regulations if there are better agreements struck elsewhere in the world," she added.
St-Onge also noted that the $100-million figure will be indexed to inflation.
Google's president of global affairs, Kent Walker, thanked the minister for "acknowledging our concerns and deeply engaging in a series of productive meetings about how they might be addressed."
He said in a statement that the "extensive discussions" addressed the company's "core issues" with the bill.
"While we work with the government through the exemption process based on the regulations that will be published shortly, we will continue sending valuable traffic to Canadian publishers," Walker said.
The deal will allow Google to comply with the legislation by paying into a single collective bargaining group that will serve as a media fund.
Meta, on the other hand, complied simply by blocking all news content from Canadian users of its largest platforms, Instagram and Facebook. A statement from the company Wednesday suggested that hardline approach hasn't changed.
"Unlike search engines, we do not proactively pull news from the internet to place in our users' feeds and we have long been clear that the only way we can reasonably comply with the Online News Act is by ending news availability for people in Canada."
Prime Minister Justin Trudeau said he was satisfied with the agreement with Google and held out hope that Meta would eventually come around.
"Unfortunately, Meta continues to completely abdicate any responsibility towards democratic institutions and even stability," he said, "but we're going to continue to work positively in those areas."
Last month, News Media Canada — a lobby group for hundreds of Canadian newspapers and magazines — said it agreed with many of the issues Google raised during the back-and-forth over how the bill would be implemented.
The group said there should be a cap on how much the search giant would have to pay under the law.
But Friends, an advocacy group for Canadian broadcasters, said the deal doesn't deliver the kind of support for journalism that it had been hoping to see.
"We will be looking to the regulations to ensure that smaller, independent, and equity-seeking media groups are assured access to funding," executive director Marla Boltman said in a statement.
An official with the Canadian Heritage Department said the final regulations for the law, which are due by mid-December, will also address Google's other concern that the law establishes linking to news sites as the basis for payment.
The official said final regulations will clarify that Google's payment is to help news publishers and broadcasters, and not for news links.
CBC and Radio-Canada will also get a portion of the $100 million, but that will be determined once regulations are finalized.
In addition to its financial contribution, Canadian Heritage said Google will continue to make programs available for Canadian news businesses, such as training, tools and resources for business development and support for non-profit journalism projects.
Google said Wednesday that the deal means there will be immediate changes to existing agreements it has with publishers in Canada under its Google News Showcase agreements, which were part of a $1-billion global investment.
The company said it will review its ongoing investments in Canada when the final regulations are published.
Google wouldn't say how much it is already paying publishers under existing contracts, saying such agreements are confidential commercial arrangements.
Companies that fall under the Online News Act must have total global revenue of $1 billion or more in a calendar year, "operate in a search engine or social-media market distributing and providing access to news content in Canada" and have 20 million or more Canadian average monthly unique visitors or average monthly active users.
For now, Google and Meta are the only companies that meet those criteria.
This report by The Canadian Press was first published Nov. 29, 2023.
Mickey Djuric, The Canadian Press