US aims to hobble China's chip industry with sweeping new rules
The Biden administration on Friday published a sweeping set of export controls, including a measure to cut China off from certain semiconductor chips made anywhere in the world with US tools, vastly expanding its reach in its bid to slow Beijing's technological and military advances.
The series of measures could amount to the biggest shift in US policy towards shipping technology to China since the 1990s. If effective, they could set China's chip manufacturing industry back years by forcing American and foreign companies that use US technology to cut off support for some of China's leading factories and chip designers.
China slammed such decision, calling it a violation of international economic and trade rules that will "isolate and backfire" on the US.
"Out of the need to maintain its sci-tech hegemony, the US abuses export control measures to maliciously block and suppress Chinese companies," said Foreign Ministry spokeswoman Mao Ning on Saturday.
"It will not only damage the legitimate rights and interests of Chinese companies, but also affect American companies' interests," she said, adding that the US "weaponization and politicization" of science and technology as well as economic and trade issues will not stop China's progress.
Jim Lewis, a technology and cybersecurity expert at the Center for Strategic and International Studies (CSIS), said the US measures will "set the Chinese back years," noting that the policies harken back to the tough regulations of the height of the Cold War.
"China isn't going to give up on chipmaking … but this will really slow them [down]."
The rules, some of which go into effect immediately, build on restrictions sent in letters earlier this year to top toolmakers KLA Corp, Lam Research Corp and Applied Materials Inc, effectively requiring them to halt shipments of equipment to wholly Chinese-owned factories producing advanced logic chips.
In a briefing with reporters on Thursday previewing the rules, senior government officials said many of the measures sought to prevent foreign firms from selling advanced chips to China or supplying Chinese firms with tools to make their own advanced chips. They conceded, however, that they have not yet secured any promises that allied nations will implement similar measures and that discussions with those nations are continuing.
"We recognise that the unilateral controls we're putting into place will lose effectiveness over time if other countries don't join us," one official said. "And we risk harming US technology leadership if foreign competitors are not subject to similar controls."
Potential impact 'quite stunning'
The expansion of US powers to control exports to China of chips made with US tools is based on a broadening of the so-called foreign direct product rule. It was previously expanded to give the US government authority to control exports of chips made overseas to Chinese telecoms giant Huawei Technologies Co Ltd and later to stop the flow of semiconductors to Russia after its invasion of Ukraine.
On Friday, the Biden administration applied the expanded restrictions to China's IFLYTEK, Dahua Technology, and Megvii Technology, companies added to the entity list in 2019 over allegations they aided Beijing in the suppression of its Uighur minority group.
The rules published on Friday also block shipments of a broad array of chips for use in Chinese supercomputing systems. The rules define a supercomputer as any system with more than 100 petaflops of computing power within a floor space of 6,400sq feet (595sq metres), a definition that two industry sources said could also hit some commercial data centres at Chinese tech giants.
US Senate Democratic leader Chuck Schumer welcomed the announcement, arguing the rules would "protect our country's innovations from China's predatory actions".
Eric Sayers, a defence policy expert at the American Enterprise Institute, said the move reflects a new bid by the Biden administration to contain China's advances instead of simply seeking to level the playing field.
"The scope of the rule and potential impacts are quite stunning but the devil will, of course, be in the details of implementation," he added.
The Semiconductor Industry Association, which represents chipmakers, said it was studying the regulations and urged the US to "implement the rules in a targeted way – and in collaboration with international partners – to help level the playing field".
Ratcheting up tensions
Earlier on Friday, the US added China's top memory chipmaker YMTC and 30 other Chinese entities to a list of companies that US officials cannot inspect, ratcheting up tensions with Beijing and taking aim at a firm that has long troubled the Biden administration.
The "unverified list" is a potential precursor to tougher economic blacklists, but companies that comply with US inspection rules can come off the list. On Friday, US officials removed nine such firms, including a unit of China's Wuxi Biologics, which makes ingredients for AstraZeneca Plc's COVID-19 vaccine.
The new regulations will also severely restrict the export of US equipment to Chinese memory chip makers and formalise letters sent to Nvidia Corp and Advanced Micro Devices Inc (AMD) restricting shipments to China of chips used in supercomputing systems that nations around the world rely on to develop nuclear weapons and other military technologies.
Reuters was the first to report key details of the new restrictions on memory chip makers, including a reprieve for foreign companies operating in China and the moves to broaden restrictions on shipments to China of technologies from KLA, Lam, Applied Materials, Nvidia and AMD.
Cha-Ching! Shopify Merchants Break Black Friday Records with $3.36 Billion in Sales – Shopify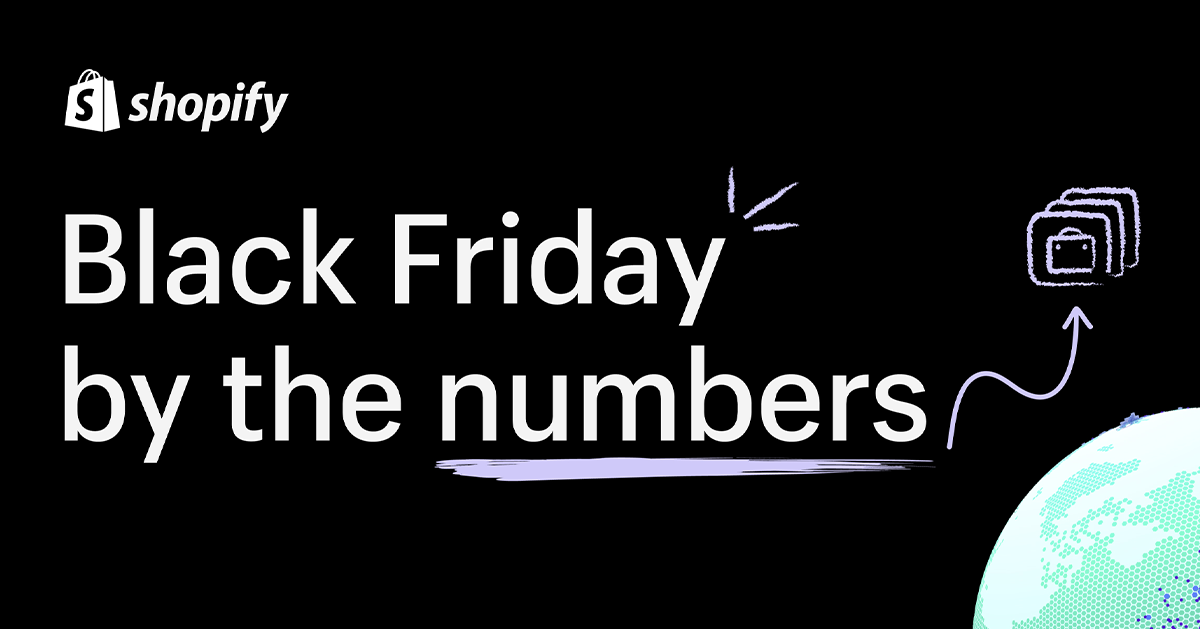 As a global provider of essential internet infrastructure for commerce, Shopify announced a record-setting Black Friday with sales of $3.36* billion from the start of Black Friday in New Zealand through the end of Black Friday in California. This marks a 17% increase in sales over Black Friday in 2021 (19% on a constant currency basis).
At its peak, merchants on Shopify saw sales of $3.5 million per minute at 12:01 PM EST on Black Friday, collectively.
"Black Friday Cyber Monday has grown into a full-on shopping season. The weekend that started it all is still one of the biggest commerce events of the year, and our merchants have broken Black Friday sales records again," said Harley Finkelstein, President of Shopify. "Our merchants have built beloved brands with loyal communities that support them. This weekend, we're celebrating the incredible power of entrepreneurship on a global stage."
2022 Black Friday Global Highlights
Peak sales per minute: $3.5 million USD on Black Friday at 12:01 PM EST
Top selling countries and cities where shoppers made purchases from: United States, United Kingdom and Canada, with the top-selling cities on Black Friday including London, New York, and Los Angeles
Top product categories: Apparel & accessories, followed by health & beauty, and home & garden, with trending products including Snocks GmbH (Boxershorts), rhode (peptide glazing fluid), and Brooklinen (Luxe Core Sheet Set)**
Average cart price: $102.31 USD or $105.10 USD on a constant currency basis
15%: Cross-border orders worldwide on Black Friday as a percentage of total orders
27%: Growth in POS sales made by Shopify merchants globally over last year's Black Friday
Visit datastories.shopify.com to view Shopify's annual Black Friday Cyber Monday Live Globe, which captures the impact Shopify-powered stores have across the globe.
---
*Shopify's 2022 Black Friday data is based on sales by Shopify merchants around the world from November 24th 11:00 UTC to November 26th 8:00 UTC.
**Shopify's Black Friday/Cyber Monday Shopping Index is a proprietary index that provides a unique look at what's trending during this busy shopping season based on orders, products added-to-cart, and pageviews across Shopify's merchants.
All data presented here (including worldwide sales) is approximate and is based on various assumptions. All data is unaudited and is subject to adjustment. All financial figures are in USD. Data represents online and offline sales made by Shopify's global merchants.
Tesla adds another recall to a 'Total Recall' year
Tesla issues a recall on 80,000 cars in China adding another one to a year with a lot of recalls, but most of them are easily fixed with software updates.
Earlier this year, NHTSA issued a series of recalls on Tesla vehicles that were highly reported in the media.
What was less reported, though, is that almost all of those recalls were fairly simple software issues that Tesla has been able to fix through over-the-air software updates.
Whenever there's a safety-related issue, NHTSA has to issue a "safety recall," even if the automaker doesn't have to physically recall any vehicle, which leads to some confusion.
Again last month, a Tesla recall of "1 million vehicles" made many headlines when the recall simply consisted of Tesla changing how its software handled window operations. These instances have led Tesla CEO Elon Musk to complain about the term "recall" and how it is used against Tesla by the media.
Today, Tesla also announced more recalls in China on about 80,000 vehicles.
According to Chinese authorities, the recall includes 67,698 imported Model S and Model X vehicles with a software problem related to the battery pack. Again, the fix is a simple software update.
However, this time there's also a physical recall due to a seat belt issue on about 13,000 Model 3 vehicles: 2,736 imported and 10,127 made in China.
With now over 20 recalls in 2022, it has been a "Total Recall" year for Tesla – pun intended:
But Tesla is not the only automaker affected by large recalls this year. Ford just confirmed that it is recalling another half a million vehicles due to a fire risk, and many automakers have also recalled millions of vehicles this year.
If anything, the fact that the large majority of Tesla's recalls are quickly fixed with over-the-air software updates – rather than having to bring the cars back to the dealership like other automakers – shows that Tesla's level of connectivity in its vehicles is a major advantage in the industry.
It makes for an easier experience for the customers, and it is much cheaper and more efficient for Tesla.
Flair flight from Vancouver overshoots Ontario runway
Vancouver couple Charissa Landicho and Mac Bradley just wanted a quick and cheap getaway, but a turbulent landing was not on their itinerary.
"I was definitely in shock because it was an overnight flight. I woke up, just, 'What's going on?'" Landicho said.
"We touched down and we could hear a loud thud. And it lifted up and it (went) down again," she recalled.
It was a frightening experience for the 134 passengers on the Flair Airlines Boeing 737, which went off the runway just before 6:30 a.m. Friday morning in southern Ontario.
The flight from Vancouver was landing at the Kitchener-Waterloo airport when it overshot the runway and ended up in the grass.
"To me, it felt like we pulled right and then next thing you know, we're off the tarmac, in the field pretty much, bouncing around, smacking around," said Bradley.
"We probably went like 50 to 100 metres off the runway," he continued.
He said their plane tickets cost about $100 each, roundtrip, potentially saving them hundreds by going with the budget airline.
With no announcement or warning, the couple said they were only told to stay put and waited an hour to finally get off the plane.
"It was a little bit questionable because it seemed like nobody really knew what to do on the plane other than just trying to keep calm. So that was a little bit unnerving," said Bradley.
"And the fact that we just got an automated text after asking us to leave a Google review on our experience was a little satirical," he added.
In a statement, Flair Airlines said there were no reported injuries and passengers were taken to the terminal by bus.
There is no word on what caused the aircraft to overshoot the runway, but the Transportation Safety Board (TSB) has been deployed to investigate.