US Fed says economy strengthening amid disruptions, labor shortages – BNN
The pace of the U.S. recovery picked up in the past two months, though reopening the economy from the COVID-19 pandemic created increasing strains in attracting workers and filling orders, the Federal Reserve said.
"The U.S. economy strengthened further from late May to early July, displaying moderate to robust growth," the U.S. central bank said in its Beige Book survey released Wednesday. "Supply-side disruptions became more widespread, including shortages of materials and labor, delivery delays, and low inventories of many consumer goods."
The report was based on information collected by the Fed's 12 regional banks through July 2 and compiled by the Federal Reserve Bank of Boston.
Fed officials are considering how quickly to trim monetary policy support with the expansion of COVID-19 vaccinations brightening the outlook. The Beige Book comes ahead of the Federal Open Market Committee's next policy meeting, on July 27-28, when it's set for further talks on the appropriate timing of scaling back asset purchases.
The FOMC has committed to reducing the US$120 billion monthly pace of bond buying after there's "substantial further progress" on inflation and employment. Several Fed officials, including St. Louis Fed President James Bullard and Dallas Fed President Robert Kaplan, have urged the committee to move ahead with planning to withdraw stimulus.
Prolonged Difficulty
"Healthy labor demand was broad-based but was seen as strongest for low-skilled positions," the report said. "Firms in several districts expected the difficulty finding workers to extend into the early fall."
Fed Chair Jerome Powell earlier Wednesday said the U.S. economic recovery still hasn't progressed enough to begin scaling back asset purchases.
While the U.S. added 850,000 jobs last month — the most in 10 months — payrolls are still nearly 7 million below their pre-pandemic level.
"All districts noted an increased use of non-wage cash incentives to attract and retain workers," the Fed said in the Beige Book. "Firms in several districts expected the difficulty finding workers to extend into the early fall."
In the San Francisco district, for example, employers noted a widespread shortage of truck drivers and other workers in the transportation and logistics sector, which exacerbated supply-chain disruptions and delays. Moreover, employers cited a lack of immigrant labor and difficulties in obtaining worker visas.
In Chicago, while job openings were elevated, "workers were being more selective about workplace environment, scheduling flexibility, and pay," the report found.
Price Pressures
On the inflation front, data Tuesday showed the consumer price index surged the most since 2008 in June. Fed officials have largely written off the recent price pressures as owing to transitory factors associated with supply-chain bottlenecks and the reopening of service industries as the pandemic recedes.
"While some contacts felt that pricing pressures were transitory, the majority expected further increases in input costs and selling prices in the coming months," the Fed said in the Beige Book report.
The Beige Book includes detailed anecdotes intended to give more color to complement formal reports for understanding of the economy.
A number of tourist-dependent locations reported strong recovery from COVID-19 in leisure spending, including New York City; Washington D.C.; Cape Cod, Massachusetts; and beaches that are part of the Richmond Fed district. In New York City, hotel occupancy rates climbed above 60 per cent in June, a post-pandemic high, the report found.
"Some beach communities reported record visitation, as hotels saw record-breaking occupancy and beach short-term rentals were booked solid through the summer and into the fall" in the Richmond district, which includes North and South Carolina coasts.
China's economy recovering but foundation not solid, premier says – Financial Post
Article content
BEIJING — China's economy has recovered to some extent, but its foundation is not solid, state media on Tuesday quoted Premier Li Keqiang as saying.
China will strive to drive the economy back onto a normal track and bring down the jobless rate as soon as possible, Li was quoted as saying.
"Currently, the implementation of the policy package to stabilize the economy is accelerating and taking effect. The economy has recovered on the whole, but the foundation is not yet solid," Li was quoted as saying.
Article content
"The task of stabilizing employment remains arduous."
China's economy showed signs of recovery in May after slumping the previous month as industrial production revived, but consumption remained weak and underlined the challenge for policymakers amid the persistent drag from strict COVID-19 curbs.
China's nationwide survey-based jobless rate fell to 5.9% in May from 6.1% in April, still above the government's 2022 target of below 5.5%.
In particular, the surveyed jobless rate in 31 major cities picked up to 6.9%, the highest on record. Some economists expect employment to worsen before it gets better, with a record number of graduates entering the workforce in summer.
Li vowed to achieve reasonable economic growth in the second quarter, although some private-sector economists expect the economy to shrink in the April-June quarter from a year earlier, compared with the first quarter's 4.8% growth.
(Reporting by Kevin Yao and Beijing newsroom; Editing by Andrew Heavens, William Maclean)
Economy sending mixed signals: Maybe a recession isn't coming – Axios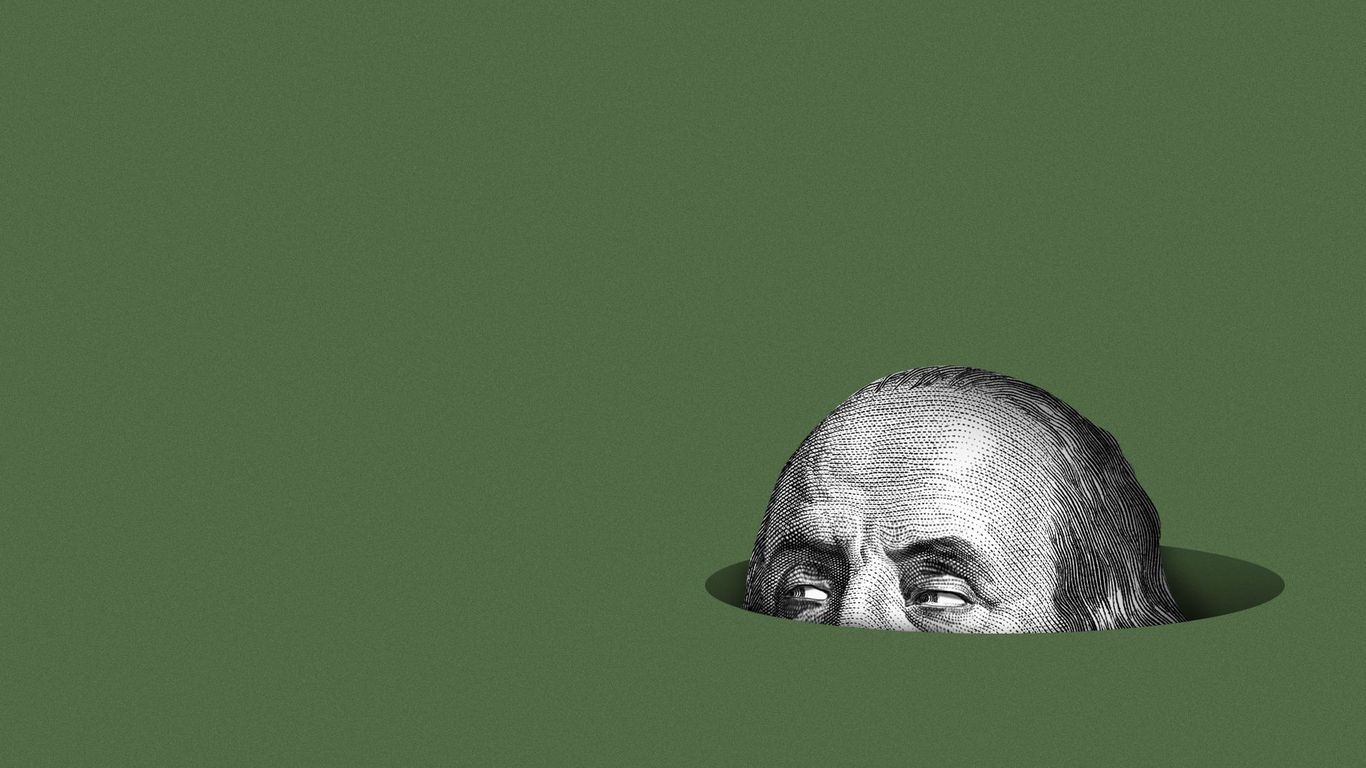 The job market is strong. Layoffs are happening. Businesses are pessimistic. Consumers are still spending.
If you're having a hard time figuring out this economy, you're not alone — it's sending all sorts of mixed signals.
Why it matters: The inflation crisis — namely record gas prices — has plunged consumer sentiment to an all-time low.
Meanwhile, the Fed's bid to wrest control of price spikes by imposing interest-rate hikes is having far-reaching effects.
The big picture: Depending on where you focus your attention, the economy can look nowhere near as bad as some people say — or that we're heading for a total face-plant:
The unemployment rate is only about a point away from an all-time low, but companies like Redfin, Netflix and Coinbase are cutting workers.
Business optimism hit the lowest point in the 12 years of JPMorgan Chase's Business Leaders Outlook Pulse survey, released today. But durable goods orders rose 0.7% in May, according to figures released today, signaling that companies were still spending.
Mortgage rates are pricing many buyers out of the housing market — but median home price growth held steady for a third straight week last week.
Reality check: The pandemic triggered a period of profound economic disruption, leaving some of the economic tea leaves harder to read than in past cycles.
Much of what seems today like conflicting or inconsistent data could simply be the result of an economy on the brink of change.
What they're saying: "As people learned to live with COVID-19 and prove resilient so far to higher prices at the checkout stand, economic momentum will likely protect the U.S economy this year," S&P Global Ratings U.S. chief economist Beth Ann Bovino said Monday in a statement. "What's around the bend in 2023 is the bigger worry."
The bottom line: Uncertainty is toxic for investor and consumer sentiment.
Analysis | What Is the 'Special Debt' China Uses to Spur Its Economy? – The Washington Post
China's government is cash-strapped with Covid-19, tax breaks and a property downturn pulling down income while spending keeps rising to pay for economic stimulus and containing virus outbreaks. One option Beijing has to fill the gap is to sell special sovereign bonds, a rarely used financing tool it last dusted off in 2020 to help lift the economy without inflating the budget deficit. Before that, they were employed during the Asian financial crisis in the 1990s and to help seed China's sovereign wealth fund in 2007.
1. What are special sovereign bonds?
Unlike regular government debt, special bonds raise cash for a certain policy or to help solve a particular problem. They are not part of China's official budget and thus not included in deficit calculations. The State Council, China's cabinet, can propose the sale of such bonds, which then requires approval only by a standing committee of the National People's Congress, which generally meets every two months, rather than the full legislative body, which meets only once a year. That means they can be issued in a more flexible way than regular bonds, which have to be planned for in the budget and approved by the annual session of the NPC.
2. Why use this tool now?
China has a target for gross domestic product growth of around 5.5% for this year, but with Covid lockdowns and a property slump, economists say the government is nowhere close to achieving that. One way President Xi Jinping is hoping to fuel a faster recovery is by spending trillions of yuan on infrastructure projects. Funding that kind of stimulus through the budget will be challenging though, given the plunge in tax revenues this year. Part of the financing will come from China's state-owned development banks, like China Development Bank and Agricultural Development Bank of China, which have been given an additional 800 billion yuan ($120 billion) credit line to provide loans for infrastructure investment. Special sovereign bonds could be an additional source, given some were used for that purpose in 2020. Wang Yiming, an adviser to the central bank's monetary policy committee, highlighted special national bonds as an option. More likely, the notes may be used to bridge the fiscal gap and finance the stimulus measures the government announced in May, according to Australia & New Zealand Banking Group Ltd. analysts Betty Wang and Xing Zhaopeng.
3. How were these bonds used before?
Some 1 trillion yuan of notes were sold in 2020, early in the pandemic. Exceptionally that time, the Communist Party's all-powerful Politburo decided to sell the bonds and the NPC gave the official go-ahead at its full session in May. Some 700 billion yuan from that sale was transferred to local governments to support their Covid control efforts and infrastructure investment, according to a report by the Ministry of Finance. The rest was brought into the central government's general public budget for subsidizing local spending on the outbreak, it shows. Before that:
• In 2007, 1.55 trillion yuan of special government bonds were issued to capitalize China Investment Corp., the sovereign wealth fund. The bond proceeds were used to buy currency reserves from the People's Bank of China, and those funds then went to CIC. Some of the bonds worth around 950 billion yuan will come due in the second half of this year, Bloomberg-compiled data show.
• During the Asian financial crisis, China sold 270 billion yuan of special government bonds — at the time the country's largest bond issue — to raise capital for its big state banks and help offset losses from nonperforming assets.
4. How might the bonds affect financial markets?
A surge of bond supply would drive down prices of the securities and push up yields. The issuance in mid-2020 helped to boost the yield on China's 10-year government bond by more than 20 basis points in about three weeks, to a near six-month high. At the time, liquidity conditions were tight because of a deluge of local government bond supply before the special debt hit the market and the central bank's cautious approach to monetary easing, in part to avoid fueling asset bubbles. The situation is different now. Interest rate cuts and other central bank easing measures mean the nation's banks are flush with cash that they can use to soak up any extra bond supply. Also, local governments — which issue their own special bonds used mainly for infrastructure investment — have been ordered to sell almost all of this year's quota of 3.65 trillion yuan of debt by the end of June. That should leave room for the market to absorb new debt issuances in the second half of 2022.
5. How much are we talking?
Jia Kang, a former head of a finance ministry research institute, said the 1 trillion yuan sold in 2020 could serve as a "reference" for policy makers when deciding on how much to issue this year. Others think it might be more. Larry Hu, head of China economics at Macquarie Group Ltd., estimated that the Covid outbreaks this year in China likely caused a budget shortfall of 1 trillion to 2 trillion yuan. A sale that size could contribute 1-2 percentage points to gross domestic product growth given the extra financial boost it will give local governments to spend, he estimated, adding the impact on the financial market is expected to be "limited."
More stories like this are available on bloomberg.com
©2022 Bloomberg L.P.