VIA Rail cancels trains across Canada, CN shuts down Eastern Canada network amid pipeline protests – CTV News
TORONTO —
Via Rail is cancelling its entire passenger train network across Canada until further notice due to ongoing pipeline protests.
The company said Thursday afternoon that it "has no other option" than to cancel all train service effective immediately. Via Rail passengers with bookings will receive automatic refunds, and the company will not accept any new bookings before Feb. 18.
"We understand the impact this unfortunate situation has on our passengers and regret the significant inconvenience this is causing to their travel," Via Rail said in a statement.
The nationwide gridlock comes as CN Rail says it is being forced to progressively shut down its operations in Eastern Canada "until the illegal blockades end." The company said that also means stopping all transcontinental trains across its Canadian network.
"With over 400 trains cancelled during the last week and new protests that emerged at strategic locations on our mainline, we have decided that a progressive shutdown of our Eastern Canadian operations is the responsible approach to take for the safety of our employees and the protestors," CN Rail CEO JJ Ruest said in a statement issued Thursday.
Ruest added that commuter rail link services such as Metrolinx and Exo can continue operating "so long as they can do so safely."
Protesters have shut down rail traffic across the country, including the busy corridor between Toronto-Montreal and Ottawa-Toronto. In B.C., service is being disrupted between Prince Rupert and Prince George.
CN Rail said it has sought and obtained court orders and requested help from enforcement agencies for the blockades in Ontario, Manitoba and B.C. It says that, while the blockades have ended in Manitoba and may be "imminently" ending in B.C., the court orders in Ontario "continue to be ignored."
Demonstrators remain camped out on a rail line in Belleville, Ont. They say the blockade is the only way they can get their message across.
Protest organizers say they are standing up against the Coastal GasLink pipeline project that crosses the traditional territory of the Wet'suwet'en First Nation near Houston, B.C.
The protests began last week after the RCMP enforced a court injunction against Wet'suwet'en hereditary chiefs and their supporters. The group had been halting construction of the pipeline, a major piece of a $40-billion LNG Canada liquefied natural gas export project.
Prime Minister Justin Trudeau wrote to the Wet'suwet'en hereditary chiefs on Thursday to confirm that a member of his cabinet will meet with them to discuss the issue. That minister will be Minister of Crown-Indigenous Relations Carolyn Bennett.
B.C. Premier John Horgan has said he is also willing to meet with demonstrators.
On Wednesday, Trudeau said he recognized the "important democratic right" of peaceful protests and encouraged "all parties to dialogue to resolve this as quickly as possible."
"This is an important part of our democracy in Canada, but we are also a country of the rule of law and we need to make sure those laws are respected," Trudeau said at a press conference in Senegal.
With files from The Canadian Press
Bank of Canada maintains target for the overnight rate, scales back some market operations as financial conditions improve – Bank of Canada
The Bank of Canada today maintained its target for the overnight rate at the effective lower bound of ¼ percent. The Bank Rate is correspondingly ½ percent and the deposit rate is ¼ percent.
Incoming data confirm the severe impact of the COVID-19 pandemic on the global economy. This impact appears to have peaked, although uncertainty about how the recovery will unfold remains high. Massive policy responses in advanced economies have helped to replace lost income and cushion the effect of economic shutdowns. Financial conditions have improved, and commodity prices have risen in recent weeks after falling sharply earlier this year. Because different countries' containment measures will be lifted at different times, the global recovery likely will be protracted and uneven.
In Canada, the pandemic has led to historic losses in output and jobs. Still, the Canadian economy appears to have avoided the most severe scenario presented in the Bank's April Monetary Policy Report (MPR). The level of real GDP in the first quarter was 2.1 percent lower than in the fourth quarter of 2019. This GDP reading is in the middle of the Bank's April monitoring range and reflects the combined impact of falling oil prices and widespread shutdowns. The level of real GDP in the second quarter will likely show a further decline of 10-20 percent, as continued shutdowns and sharply lower investment in the energy sector take a further toll on output. Decisive and targeted fiscal actions, combined with lower interest rates, are buffering the impact of the shutdown on disposable income and helping to lay the foundation for economic recovery. While the outlook for the second half of 2020 and beyond remains heavily clouded, the Bank expects the economy to resume growth in the third quarter.
CPI inflation has decreased to near zero, as anticipated in the April MPR, mainly due to lower prices for gasoline. The Bank expects temporary factors to keep CPI inflation below the target band in the near term. The Bank's core measures of inflation have drifted down, although by much less than the CPI, and are now between 1.6 and 2 percent.
The Bank's programs to improve market function are having their intended effect. After significant strains in March, short-term funding conditions have improved. Therefore, the Bank is reducing the frequency of its term repo operations to once per week, and its program to purchase bankers' acceptances to bi-weekly operations. The Bank stands ready to adjust these programs if market conditions warrant. Meanwhile, its other programs to purchase federal, provincial, and corporate debt are continuing at their present frequency and scope.
As market function improves and containment restrictions ease, the Bank's focus will shift to supporting the resumption of growth in output and employment. The Bank maintains its commitment to continue large-scale asset purchases until the economic recovery is well underway. Any further policy actions would be calibrated to provide the necessary degree of monetary policy accommodation required to achieve the inflation target.
Information notes
Tiff Macklem assumes his role as the Bank's tenth Governor today. He participated as an observer in Governing Council's deliberations for this policy interest rate decision and endorses the rate decision and measures announced in this press release.
The next scheduled date for announcing the overnight rate target is July 15, 2020. The next full update of the Bank's outlook for the economy and inflation, including risks to the projection, will be published in the MPR at the same time.
Zoom transforms hype into huge jump in sales, customers – BNNBloomberg.ca
Zoom Video Communications Inc. reported quarterly sales that leapfrogged estimates, showing that a surge in demand for its video-conference service during the coronavirus pandemic has translated into more paying customers. The company also about doubled its annual revenue forecast.
Revenue increased about 170 per cent to US$328.2 million in the period that ended April 30, the San Jose, California-based company said Tuesday in a statement. Analysts, on average, expected US$203 million, according to data compiled by Bloomberg. Profit, excluding some items, was 20 cents a share, compared with analysts' average projection of 9 cents.
Zoom projected sales of as much as US$1.8 billion in the fiscal year, from a forecast of as much as US$915 million in early March. Analysts estimated US$930.8 million.
Chief Executive Officer Eric Yuan has tried to ensure that his virtual-meeting platform can cope with a swell of demand from people forced to remain home to prevent the spread of Covid-19. While security and privacy issues plagued the system early in the quarantine, Zoom has become an essential social network, attracting more than 300 million participants some days, up from 10 million in December. The software maker allows gatherings of as long as 40 minutes for no charge. While Zoom has attracted more buzz than corporate rivals, its ability to attract more paying customers will determine how well it's faring against competition from Microsoft Corp., Cisco Systems Inc. and Alphabet Inc.'s Google.
Shares increased 4 per cent in extended trading after closing at a record US$208.08 in New York. The stock has more than tripled this year.
Zoom said it ended the quarter with about 265,400 customers with more than 10 employees, a more than fourfold increase from the same period a year earlier. The company now has 769 corporate clients that have spent more than US$100,000 on Zoom's products over the last 12 months, about double from a year earlier.
The company said its expects adjusted profit in the fiscal year will be US$355 million to US$380 million, or US$1.21 to US$1.29 a share. Analysts had estimated 46 cents, just more than Zoom's earlier forecast. The company has been spending to bolster its network capacity, including by buying cloud-computing services from Oracle Corp. during the pandemic. Zoom also continues to use Amazon.com Inc.'s cloud service.
With Zoom's popularity has come controversy over the company's security practices. Trolls have invaded myriad meetings, religious gatherings and other events, to share pornography and shout profanity or racial epithets, in a phenomenon known as "Zoombombing." The company highlighted or created a raft of tools users can employ to prevent the virtual attacks, including passwords and waiting rooms.
There also were instances when Zoom calls were routed through servers in China even when no participant was based there and users were unwittingly sending metadata to Facebook Inc. when they signed in. Zoom put an end to both practices. The company pledged to commit to bolstering privacy over all other concerns for three months, purchasing a secure-messaging company, Keybase, to bring the highest standard of encryption to the platform, and hiring cybersecurity experts to guide safety efforts.
Surprise Crude Draw Sends Oil Prices Soaring – OilPrice.com
By Julianne Geiger – Jun 02, 2020, 3:53 PM CDT
The American Petroleum Institute (API) estimated on Tuesday a small crude oil inventory draw of 483,000 barrels for the week ending May 29.
Analysts had predicted an inventory build of 3.038 million barrels.
In the previous week, the API estimated a build in crude oil inventories of 8.731 million barrels. Meanwhile, the EIA's estimates were for more muted, with the industry body reporting last week that the inventories had climbed by 7.9 million barrels.
WTI was trading up on Tuesday afternoon prior to the API's data release as OPEC pushed up the timeline for its meeting to discuss the future of the group's current oil production cut plans which are set to expire at the end of June. Indications are that Saudi Arabia hopes to extend the cuts in some form until the end of the year, while Russia is rumored to prefer an extension of a month or two at most,
Either way, the market likes the idea of more cuts, with the understanding that cutting production through June will be insufficient to draw down the global glut that is weighing on prices and taxing storage capacity,
Oil production in the United States has now fallen from 13.1 million bpd on March 13 to 11.4 million bpd for May 22, according to the Energy Information Administration—a drop of 1.7 million bpd—more than OPEC's production cut agreement from last year.
At 4:16 pm EDT on Tuesday the WTI benchmark was trading up on the day by $1.42 (+4.01%) at $36.86. The price of a Brent barrel was trading up on Tuesday as well, by $1.31 (+3.42%), at $39.63.
The API reported a build of 1.706 million barrels of gasoline for week ending May 29—compared to last week's 1.120-barrel build. This week's draw compares to analyst expectations for a 1.0 million-barrel build for the week.
Distillate inventories were up by 5.917 million barrels for the week, compared to last week's 6.907-million-barrel build, while Cushing inventories saw a draw of 2.2 million barrels.
­­
At 4:37 pm EDT, WTI was trading at $36.93 while Brent was trading at $39.66.
By Julianne Geiger for Oilprice.com
More Top Reads From Oilprice.com: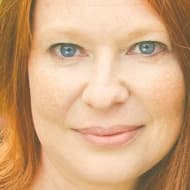 Julianne Geiger
Julianne Geiger is a veteran editor, writer and researcher for Oilprice.com, and a member of the Creative Professionals Networking Group.