VILLAGE ARCADE: Square Enix announces Final Fantasy XIV: Endwalker, PS5 open beta – ThoroldNews.com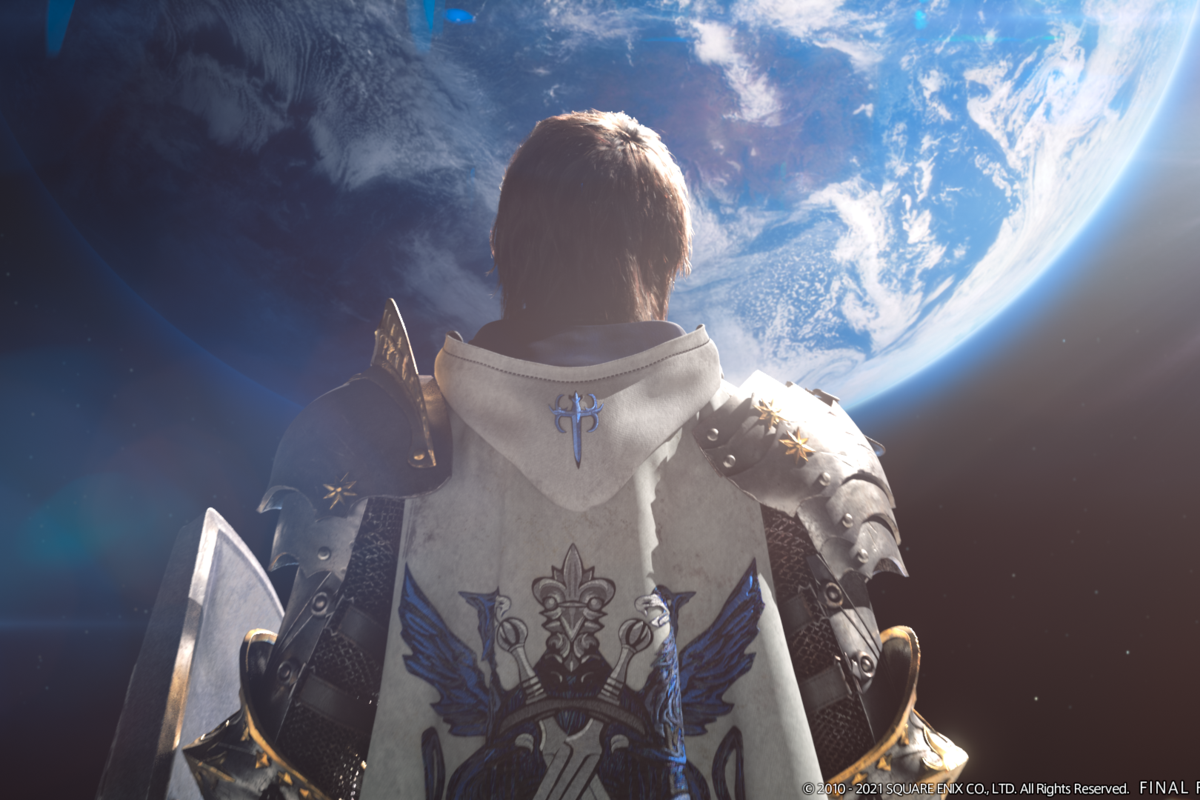 After delays to content and cancellations of events due to COVID-19, Square Enix finally revealed the next expansion to Final Fantasy XIV and the world of Eorzea at a digital announcement showcase event last night.
Final Fantasy XIV: Endwalker will release this fall on PC, PlayStation 5, PlayStation 4 and Mac, and concludes the Hydaelyn and Zodiark saga—the story that began nearly almost eight years ago with the start of Final Fantasy XIV: A Realm Reborn.
"In addition to bringing the long-running story arc that began with A Realm Reborn to its conclusion, Endwalker will mark a new beginning for the beloved MMO, setting the stage for new adventures that longtime fans and new players can enjoy together," Square Enix said in a press release following the announcement event.
But that doesn't mean the MMORPG is coming to a conclusion, Producer and Director Naoki Yoshida promised fans tuning into the event that the game would continue for years to come, even joking that he might continue developing the game after he dies.
But what this means is that for the first time since version 2.0, Final Fantasy XIV will take users on a brand new journey—making it the best time for fans of the series or newcomers to pick it up and play together.
This departure is even good for longtime fans of the game who haven't necessarily paid attention to the story. I, for one, have more than 2,500 hours logged in Final Fantasy XIV, but I have yet to actually dive into the story—something that's a bit of a testament to how deep the gameplay is in Final Fantasy XIV.
A brand new story
Final Fantasy XIV is different from the single-player additions to the long-running Japanese RPG franchise because it is an ongoing story told over multiple releases spanning nearly a full decade.
As an MMORPG, Final Fantasy XIV releases smaller chapters every three to four months, with larger expansion packs releasing every two years.
This release pattern—which has been delayed a bit due to development restraints caused by COVID-19—makes it daunting to new players entering the game, because there's so much content to catch up on.
It's also difficult for players who started five or six years ago to jump back into the game after a hiatus. But thankfully, the team behind Final Fantasy XIV is aiming to change that by concluding the story arc midway through Endwalker and starting fresh with something new.
This is great news for fans that might be looking for a conclusion to the game that they've dedicated hundreds of hours to. They finally get to see the story's triumphant conclusion.
But for those of us interested in the gameplay, Square Enix promises there's a lot more of that to come, as well.
New jobs, dungeons and relaxing things to do
The most exciting part of Square Enix's Endwalker announcement for me is the new gameplay content that will be released alongside the story content. In Final Fantasy XIV, players can play the game in a variety of roles, from healers to damage dealers to damage-absorbing tanks.
Yoshida confirmed the game is set to introduce a new healing job and a melee DPS job when Endwalker releases. While the latter job hasn't been confirmed, the healing job was revealed to be the barrier-focused Sage—a job that will help balance the healer role as it did not receive any new additions in Final Fantasy XIV: Shadowbringers.
And of course, like any good content release, Endwalker will also include new battles in the form of primals, dungeons and raids.
One of the most interesting content tidbits revealed was the announcement of an Island Sanctuary.
The Island Sanctuary was promised to be a way to relax and wind down in the world of Eorzea. During the announcement it was discussed that the area is intended to be a place where players can farm, raise livestock and harvest goods to sell and trade with their friends.
It sounds like this Island Sanctuary is more of a move toward the peaceful gameplay found in Animal Crossing or Stardew Valley—a welcome change in 2021, where games are increasingly trying to bring people together in a safe environment.
PlayStation 5 Open Beta coming soon
Square Enix didn't stop at Endwalker with their announcements, as they also revealed fans of Final Fantasy XIV don't have to wait until Fall 2021 to get a new way to play.
The company also revealed the highly anticipated PlayStation 5 version of Final Fantasy XIV will be coming to PlayStation 4 users—who also own a PlayStation 5—through an open beta on April 13.
"The PlayStation 5 version will feature numerous upgrades from the PlayStation 4 version, including significantly improved frame rates, faster load times, 4K resolution support and more," Square Enix said.
But what's more is when the beta concludes, players with a PS4 license of the game will be able to upgrade to the PS5 version of Final Fantasy XIV for no extra cost.
Regardless of how and where players interact with Endwalker, there will be a lot more details to come. But for now, check out the game's official reveal in the trailer below.
'Relief, relief, relief': Vaccination begins for seniors in high-risk Ottawa neighbourhoods, as infections rise locally – Ottawa Citizen
Article content
Ottawa marked a significant milestone in its COVID-19 vaccine rollout on Friday, with the opening of the city's first pop-up vaccination clinic for eligible seniors and home care recipients living in the community.
"Relief. Relief. Relief. And contentment," said 90-year-old Norma O'Connor, about life, post-injection.
It was her age and address that allowed O'Connor to get her first shot of the Pfizer vaccine Friday, at the Albion-Heatherington Recreation Centre. It's the first of several neighbourhood pop-up clinics, open by appointment for those born prior to 1942 or who are adults receiving chronic home care, and living in one of seven Ottawa neighbourhoods whose residents face the greatest risk of contracting COVID-19, according to OPH.
Mass vaccination for those aged 80 and older is planned to begin after the province launches an online booking system on March 15. But some local public health units have been able to get an earlier start on this age group.
Article content
Ottawa Public Health has found that rates of COVID-19 are, on average, five times higher than the rest of the city in the highest-risk neighbourhoods — in some cases, 16 times higher. The threat of hospitalization and death is also higher.
"So we said, we have to push the envelope," Emergency and Protective Services GM Anthony Di Monte told reporters Friday, at a media tour of the pop-up clinic. "We didn't want to wait for the 15th. We said 'We have vaccine, we can put this concept in place,' and that's what we did."
According to Mayor Jim Watson, more than 1,600 residents from the eligible neighbourhoods have so far booked vaccination appointments. The Albion-Heatherington clinic has the capacity to vaccinate 150 people daily, and is slated to operate for three days.
OPH said there are still some appointments left for this weekend, and other clinics are scheduled to pop-up next week. After that, new sites will be announced every Monday until all high-risk communities have been completed.
"I think it's just – we won't be as nervous about things," said Marian O'Connor, of her mother Norma's vaccination.
"We're still going to take all the cautions, because, you know, you have to. But it's a relief."
"It is," Norma added. "It is the first step, and the first day of the rest of my life."
Friday's atmosphere wasn't strictly celebratory, however. While Ottawa continues to make progress on the vaccination front, the virus seems to have been finding more opportunity to spread in the local population.
"I think there is a sense of optimism, because we're starting to see the flow of vaccines. But at the same time, as you've heard Dr. (Vera) Etches in the last 24 to 48 hours, our numbers are climbing up into the red zone," said Ottawa Mayor Jim Watson.
"And that is a wake-up call for us all, to ensure that we continue to follow the sage advice of Dr. Etches and other medical professionals.
"We do not want to go back into the red zone. We don't want to put the business community and their employees through this rollercoaster ride."
Later in the day, the province announced a number of health units that will be moving into different levels of its colour-coded COVID-19 response framework. Ottawa wasn't among them, but that's no guarantee things won't change next week.
The province usually reviews weekly numbers on Tuesday, according to OPH, and announces any status changes for public health units on Friday. And there's always the so-called "emergency brake," which allows the province's chief medical officer of health, in consultation with the local medical officer of health, to immediately recommend moving a region into lockdown to disrupt transmission.
In a Friday tweet, Ottawa's medical officer of heath flagged that "COVID levels in our community are rising at alarming rates & we CAN'T vaccinate our way out of this."
"But we CAN turn this around with our actions," she added. "Every action, by every person, matters."
Dr. Vera Etches says it seems Ottawa's 3rd COVID-19 wave is coming – Yahoo News Canada
Local Journalism Initiative
Community centres and event halls across New Brunswick have started receiving their property tax bills, but with revenue streams all but dried up by pandemic restrictions, some are wondering how long they can keep paying. Lise Cormier, president of the Centre-St-Andre-LeBlanc, a community centre in Beaubassin-Est, received a property tax bill for more than $900 this week. The centre is fortunate to have an emergency fund, Cormier said, but if their usual revenue-generating activities have to be cancelled again this year and they receive no tax relief, she believes the centre will run out of money in a year. As non-profit organizations, community halls like this one can't apply for many of the government programs designed to help businesses during the pandemic, Cormier said. And the wage subsidy doesn't apply to an organization like theirs, because it's all volunteers, she said. The centre has done everything it can to lower the bills, from unplugging fridges to turning off hot water tanks, but bills continue even if weddings and Bingo nights do not, Cormier said. If the province would forgive property taxes for this year for community centres, that could make a difference, she said. Laurie McGraw, treasurer of the Centre Culturel et Sportif de Cormier-Village, said this centre, one of the newest in the region, faces a property tax bill of more than $1,600. The centre hasn't sold a drop of alcohol in a year, a significant revenue source, because it hasn't had large events, he said, but bills keep coming. The centre is run by volunteers, and he's hoping they won't get discouraged during this time. Cormier Village's community centre has no events generating real income right now, he said; there's just one karate session a week and some pickleball. McGraw said he knows centres like theirs are not alone in this struggle. He'd like to see more support for organizations coming from government, property tax relief being an option that seems doable. "We recognize there remains a high degree of uncertainty in the outlook," said Jennifer Vienneau, director of communications for the province's Finance Treasury Board, "and we will continue to work with stakeholders on a path forward." The Community Investment Fund, which is available to qualifying non-profit community-based organizations for the 2020-21 fiscal year through the Regional Development Incorporation, may help some organizations, she said. The fund has offered $500 to $10,000 non-repayable funds and supported 148 organizations to date, said Mary-Ann Hurley-Corbyn, spokesperson for the province's Regional Development Corporation and encourages non-profits struggling to reach out to RDC fo see if the fund might be able to help them. No commitment has been made yet to extend the program into 2021-2022 but the program has been well-received, she said. The fund cannot be used for debt payments, said Hurley-Corbyn. The government's website indicates it can be used for the purchase of supplies such as sanitizer and COVID signs as well as to cover certain administrative and operating costs such as phone, power or insurance bills or projects related to addressing impacts of COVID-19. Some community centres struggling say this is one of few funding streams they have been able to qualify for and have a long list of bills. Michael Poirier, a manager who has been applying to grant after grant on behalf of Notre-Centre in Grande-Digue, said the rental of the space for the provincial election in the fall was the only significant event revenue for the past several months while fixed expenses amount to $4000 a month for the centre and almost every month of the pandemic the centre has faced a shortfall. Notre-Centre serves people across a wide area, he said, "We have to keep going." McGraw said the centre in Cormier-Village received a small amount to cover signs and sanitizer, and to have access to some funds, was better than nothing but he and others in similar positions with new property tax bills in their mailboxes are still hoping something can occur on that front. Beaubassin-Est councillor, Jean-Charles Dugas said he has put the topic of property tax relief on the table at the community's March council meeting and is hoping the municipality might be able to provide some relief if it can cover the equivalent of the municipal portion of the tax for the community centres in Beaubassin-Est of which there are several. Taking no action is not just harmful to the social health of the community, it is a safety risk, said Dugas, noting that if there is an emergency, such as a natural disaster, these community centres are where people would be gathering to safely warm up. He hopes Beabassin-Est can at least ease some of the pain for these organizations, and hopefully, can shake the can and trigger action provincially. Clara Pasieka, Local Journalism Initiative Reporter, Telegraph-Journal
At home for a year, office workers complain of aches, pains and Zoom fatigue – CBC.ca
As a physiotherapist, Matthew Laing is seeing first-hand the consequences for many people who have been working from home for nearly a full year because of the pandemic.
He says he frequently hears the same complaints from clients: neck, back and shoulder pain that bothers them throughout the day because they're stuck and not moving.
"I've got clients who just don't move for eight hours a day," said Laing, who is based in Toronto. "We're human beings, we're not meant to be in a sedentary position, not moving at all."
Back in March 2020, when many companies directed most of their staff to leave the office and telecommute in an effort to slow the spread of a scary new coronavirus, the experience of working from home felt novel, perhaps even exciting for some workers.
At the very least, it was considered a blessing to have the option, particularly as workers in other sectors, such as health-care workers and grocery store staff, didn't have the same choice, and many other workers were laid off because of the pandemic's economic toll.
But working from makeshift setups with non-ergonomic chairs and unorthodox workspaces has caused its share of physical strain. And collaborating with colleagues remotely for so long has only worsened a COVID 19-era ailment of another kind: Zoom fatigue.
WATCH | Zoom fatigue is taking its toll:
Zoom fatigue has become a pandemic side effect for people working from home. It has led to neck, back and shoulder pain, and made workers overly aware of their facial expressions because of constant videoconferencing. 2:01
"The novelty has worn off," said Peter Flaschner, a director of the marketing firm Klick Health, who started working from his Toronto living room and kitchen a year ago.
He's since turned a room upstairs into a temporary office. "We've become quite adept at this," he said, referring to collaborating with colleagues remotely.
A year ago, few would have foreseen how widespread videoconferencing would become. Trials are held online, world leaders attend international summits virtually, and even Queen Elizabeth makes appearances via a webcam at Windsor Castle.
Downloads of the pandemic's hottest video chat software, Zoom, exploded. The company said last spring 300 million daily participants were meeting on the platform. This past week, it reported total revenue of $882.5 million US, up a whopping 369 per cent year-over-year for the quarter ending Jan. 31.
But with that added usage came increased complaints of Zoom fatigue, the term given to the unique brand of mental exhaustion caused by hours of videoconferencing on any app, including Microsoft's Skype and Teams, Cisco Webex and Google Meet.
"I've never put my finger on why being on Zoom all day is so mentally and physically exhausting," Giancarlo Fiorella, a Toronto-based investigator for the website Bellingcat, tweeted.
"There's a reason why TED talks are 18 minutes," said Anthony Bonato, a Ryerson University mathematics professor, referring to the popular series of online lectures. "Zoom fatigue is real."
Researchers at Stanford University recently considered what makes videoconferencing so tiring. They pointed to four factors:
The unnaturally prolonged simulation of close-up eye contact.
The mental strain of watching other attendees for visual cues.
A reduction in mobility from staying in the same spot.
Constantly seeing yourself in real time.
Their work was published in the journal Technology, Mind and Behavior. Stanford communication professor Jeremy Bailenson points out in the article, "The arguments are based on academic theory and research, but also have yet to be directly tested in the context of Zoom, and require future experimentation to confirm."
Still, "this is a huge transformation to the way we normally talk," fellow Stanford communication professor Jeff Hancock told CBC News over Zoom from his home in Palo Alto, Calif. "It's like walking around with a mirror hanging around in front of us."
He said Zoom fatigue is bound to affect people of different genders and races to varying degrees, particularly when it comes to the way individuals pay attention to — and perceive — their own image, what's known as self-focused attention.
"There's a lot of work in psychology that shows people that have higher levels of self-focused attention are more likely to feel anxious or even more likely to get depressed," said Hancock, a B.C. native. "And we find the same kind of thing here [with Zoom fatigue]."
What to do about it
Bailenson recommends turning off "self-view" mode as much as possible, as well reducing the size of the videoconference window so it doesn't take up the entire screen. He hopes platforms such as Zoom will change default settings so the user isn't automatically faced with their own image any time they enter a video meeting, unless that's what they choose.
As for the aches and pains, Laing, the physiotherapist, recommends doing small exercises between meetings to break up the time spent in front of the computer screen.
"It's not about changing what they're doing during those meetings … instead, it's actually to get them to maximize the time between meetings," he said.
Laing recommends at-home workers get up — even for 30 seconds at a time — to do a few squats or stretches. Even going up and down stairs can help break the monotony and physical inertia.
"Just pacing around between meetings … can go a long way," he said.
Others have a longer-term solution. While vaccines start to help fight the spread of COVID-19, the eventual return of face-to-face meetings may prove to be the only cure for Zoom fatigue.
"If we could do hybrid [meetings], that would be just great, if it means more people are able to participate," said Dipika Damerla, a municipal councillor in Mississauga, Ont. A hybrid meeting would have a mix of virtual and in-person attendance, once public measures allow for it.
The city, like many others, has been holding public meetings via videoconference.
And it hasn't always gone according to plan.
A presenter at a recent council meeting asked for her presentation to be delayed.
"What issues are you having?" staff asked.
"My Powerpoint presentation isn't opening," the presenter replied, reflecting a recurring pandemic-era scenario.
Damerla herself shared a habit to which many videoconference participants can relate, even a year into the pandemic.
"I still start to speak with the mute button on."