Village Media expands again, launches local news site in Stratford – CambridgeToday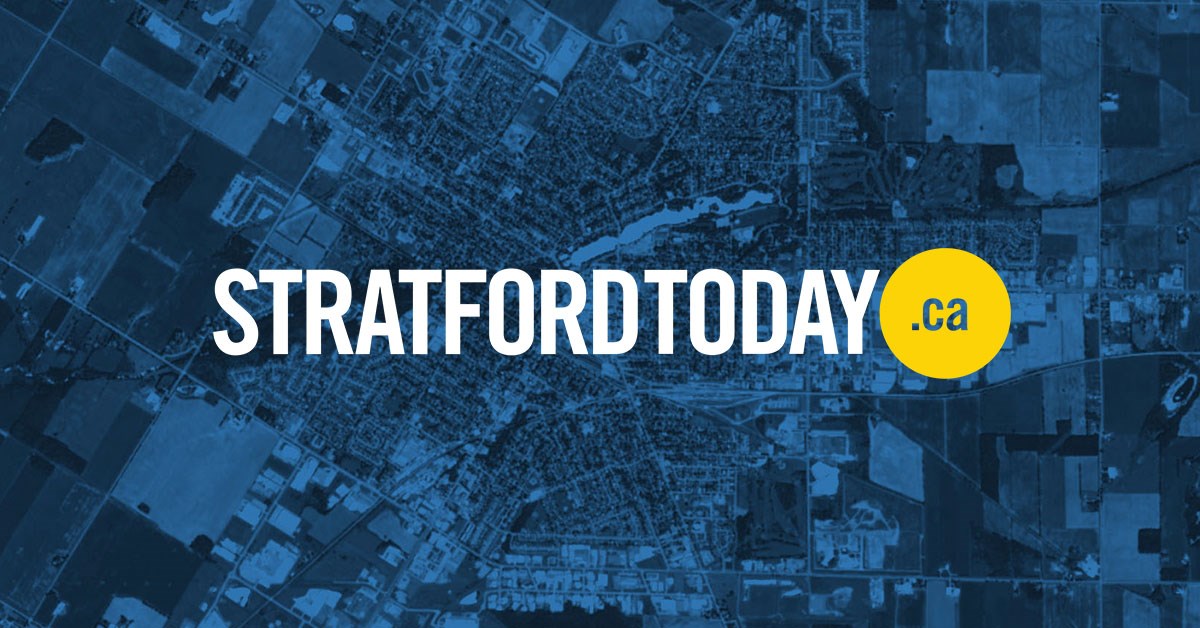 Our Village keeps on growing.
Village Media, the local news company that operates CambridgeToday.ca, has launched another website in Ontario: StratfordToday.ca.
Unveiled Monday morning, StratfordToday is Village Media's 17th owned-and-operated local news site in the province, joining other titles such as GuelphToday and EloraFergusToday.
"We are thrilled to be in Stratford, a place where people care deeply about their community and the news and events happening around them," says Jeff Elgie, CEO of Village Media. "We have a great team in place and we're looking forward to showing local residents why they should turn to us first for breaking news and deeper coverage."
The editor of StratfordToday is Paul Cluff, a respected veteran journalist who knows his city as well as anyone. Joining him on the news team is talented reporter Cochita Galvez.
Born digital, Village Media's free and accessible websites are designed to be super-fast and easy to navigate, whether you're on a phone, computer or tablet. More importantly, each site is a trusted source of reliable, fact-based journalism and other important information, including weather reports, obituaries and classifieds.
"When done with purpose and passion, local journalism has the power to connect communities like nothing else can," says Michael Friscolanti, Editor-in-Chief of Village Media. "We introduce you to fascinating neighbours and celebrate local triumphs, but we also ask the tough questions and hold decision-makers to account. When local news thrives, everyone benefits."
An industry leader in hyper-local digital media, Village strives to strengthen the cities it serves through an integrated approach to community-first journalism, sales and marketing. The company's growing network of 60 owned-and-operated and partner sites in Canada and the United States runs on an innovative, custom-built content management system developed in-house.
Be sure to follow StratfordToday on Facebook and Twitter to receive local updates right in your feed.
And if you haven't yet, sign up for our free daily newsletter, The Daily, to get Stratford's latest local headlines delivered directly to your inbox every afternoon.
Media Advisory: Minister Osborne to Speak at YMCA Annual Enterprise Olympics Conference – News Releases – Government of Newfoundland and Labrador
The Honourable Tom Osborne, Minister of Education, will bring remarks at the YMCA Annual Enterprise Olympics Conference today (Friday, May 27).
The event takes place at the Holiday Inn Express Hotel, 5 Navigator Avenue, St. John's at 12:30 p.m.
Enterprise Olympics is a program that encourages the growth of entrepreneurial thinking among students and teachers and provides a quality experience for young people considering careers in entrepreneurship.
– 30 –
Media contact
Tina Coffey
Education
709-729-1906, 687-9903
tcoffey@gov.nl.ca
Texas school shooter warning signs drowned in sea of social media posts – Global News
The warning signs were there for anyone to stumble upon, days before the 18-year-old gunman entered a Texas elementary school and slaughtered 19 children and two teachers.
There was the Instagram photo of a hand holding a gun magazine, a TikTok profile that warned, "Kids be scared," and the image of two AR-style semi-automatic rifles displayed on a rug, pinned to the top of the killer's Instagram profile.
Shooters are leaving digital trails that hint at what's to come long before they actually pull the trigger.
"When somebody starts posting pictures of guns they started purchasing, they're announcing to the world that they're changing who they are," said Katherine Schweit, a retired FBI agent who spearheaded the agency's active shooter program. "It absolutely is a cry for help. It's a tease: can you catch me?"
The foreboding posts, however, are often lost in an endless grid of Instagram photos that feature semi-automatic rifles, handguns and ammunition. There's even a popular hashtag devoted to encouraging Instagram users to upload daily photos of guns with more than 2 million posts attached to it.
For law enforcement and social media companies, spotting a gun post from a potential mass shooter is like sifting through quicksand, Schweit said. That's why she tells people not to ignore those type of posts, especially from children or young adults. Report it, she advises, to a school counselor, the police or even the FBI tip line.
Increasingly, young men have taken to Instagram, which boasts a thriving gun community, to drop small hints of what's to come with photos of their own weapons just days or weeks before executing a mass killing.

1:51


Husband of teacher killed in Texas school shooting dies of heart attack, family says



Before shooting 17 students and staff members dead at Marjory Stoneman Douglas High School in 2018, Nikolas Cruz posted on YouTube that he wanted to be a "professional school shooter" and shared photos of his face covered, posing with guns. The FBI took in a tip about Cruz's YouTube comment but never followed up with Cruz.
In November, 15-year-old Ethan Crumbley shared a photo of a semi-automatic handgun his dad had purchased with the caption, "Just got my new beauty today," days before he went on to kill four students and injure seven others at his high school in Oxford Township, Michigan.
And days before entering a school classroom on Tuesday and killing 19 small children and two teachers, 18-year-old Salvador Ramos left similar clues across Instagram.
On May 20, the day that law enforcement officials say Ramos purchased a second rifle, a picture of two AR-style semi-automatic rifles appeared on his Instagram. He tagged another Instagram user with more than 10,000 followers in the photo. In an exchange, later shared by that user, she asks why he tagged her in the photo.
"I barely know you and u tag me in a picture with some guns," the Instagram user wrote, adding, "It's just scary."
The school district in Uvalde had even spent money on software that, using geofencing technology, monitors for potential threats in the area.
Ramos, however, didn't make a direct threat in posts. Having recently turned 18, he was legally allowed to own the weapons in Texas.
His photos of semi-automatic rifles are one of many on platforms like Instagram, Facebook and YouTube where it's commonplace to post pictures or videos of guns and shooter training videos are prevalent. YouTube prohibits users from posting instructions on how to convert firearms to automatic. But Meta, the parent company of Instagram and Facebook, does not limit photos or hashtags around firearms.
That makes it difficult for platforms to separate people posting gun photos as part of a hobby from those with violent intent, said Sara Aniano, a social media and disinformation researcher, most recently at Monmouth University.
"In a perfect world, there would be some magical algorithm that could detect a worrisome photo of a gun on Instagram," Aniano said. "For a lot of reasons, that's a slippery slope and impossible to do when there are people like gun collectors and gunsmiths who have no plan to use their weapon with ill intent."
Meta said it was working with law enforcement officials Wednesday to investigate Ramos' accounts. The company declined to answer questions about reports it might have received on Ramos' accounts.
© 2022 The Canadian Press
Texas shooting: Social media and the shooter's messages – CTV News
Could technology companies have monitored ominous messages made by a gunman who Texas authorities say massacred 19 children and two teachers at an elementary school? Could they have warned the authorities?
Answers to these questions remain unclear, in part because official descriptions of the shooting and the gunman's social media activity have continued to evolve. For instance, on Thursday Texas officials made significant revisions to their timeline of events for the shooting.
But if nothing else, the shooting in Uvalde, Texas, seems highly likely to focus additional attention on how social platforms monitor what users are saying to and showing each other.
A day after the Tuesday shooting, Texas Gov. Greg Abbott said this: "There was no meaningful forewarning of this crime other than what I'm about to tell you: As of this time the only information that was known in advance was posted by the gunman on Facebook approximately 30 minutes before reaching the school."
Facebook posts are typically distributed to a wide audience. Shortly thereafter, Facebook stepped in to note that the gunman sent one-to-one direct messages, not public posts, and that they weren't discovered until "after the terrible tragedy."
HOW DID THE GUNMAN USE SOCIAL MEDIA?
By Thursday, new questions arose as to which and how many tech platforms the gunman used in the days before the shooting. The governor's office referred questions about the gunman's online messages to the Texas Department of Public Safety, which didn't respond to emailed requests for comment.
Some reports appear to show that at least some of the gunman's communications used Apple's encrypted iPhone messaging services, which makes messages almost impossible for anyone else to read when sent to another iPhone user. Facebook parent company Meta, which also owns Instagram, says it is working with law enforcement but declined to provide details. Apple didn't respond to requests for comment.
The latest mass shootings in the U.S. by active social-media users may bring more pressure on technology companies to heighten their scrutiny of online communications, even though conservative politicians — Abbott among them — are also pushing social platforms to relax their restrictions on some speech.
COULD TECH COMPANIES HAVE CAUGHT THE SHOOTER'S MESSAGES?
It would depend on which services Salvador Ramos used. A series of posts appeared on his Instagram in the days leading up to the shooting, including photos of a gun magazine in hand and two AR-style semi-automatic rifles. An Instagram user who was tagged in one post shared parts of what appears to be a chilling exchange on Instagram with Ramos, asking her to share his gun pictures with her more than 10,000 followers.
Meta has said it monitors people's private messages for some kinds of harmful content, such as links to malware or images of child sexual exploitation. But copied images can be detected using unique identifiers — a kind of digital signature — which makes them relatively easy for computer systems to flag. Trying to interpret a string of threatening words — which can resemble a joke, satire or song lyrics — is a far more difficult task for artificial intelligence systems.
Facebook could, for instance, flag certain phrases such as "going to kill" or "going to shoot," but without context — something AI in general has a lot of trouble with — there would be too many false positives for the company to analyze. So Facebook and other platforms rely on user reports to catch threats, harassment and other violations of the law or their own policies.
SOCIAL PLATFORMS LOCK UP THEIR MESSAGES
Even this kind of monitoring could soon be obsolete, since Meta plans to roll out end-to-end-encryption on its Facebook and Instagram messaging systems next year. Such encryption means that no one other than the sender and the recipient — not even Meta — can decipher people's messages. WhatsApp, also owned by Meta, already uses such encryption.
A recent Meta-commissioned report emphasized the benefits of such privacy but also noted some risks — including users who could abuse the encryption to sexually exploit children, facilitate human trafficking and spread hate speech.
Apple has long had end-to-end encryption on its messaging system. That has brought the iPhone maker into conflict with the Justice Department over messaging privacy. After the deadly shooting of three U.S. sailors at a Navy installation in December 2019, the Justice Department insisted that investigators needed access to data from two locked and encrypted iPhones that belonged to the alleged gunman, a Saudi aviation student.
Security experts say this could be done if Apple were to engineer a "backdoor" to allow access to messages sent by alleged criminals. Such a secret key would let them decipher encrypted information with a court order.
But the same experts warned that such backdoors into encryption systems make them inherently insecure. Just knowing that a backdoor exists is enough to focus the world's spies and criminals on discovering the mathematical keys that could unlock it. And when they do, everyone's information is essentially vulnerable to anyone with the secret key.