Visionary researcher awarded Ernest Rutherford fellowship – University of Strathclyde
An experimental physicist has been awarded a prestigious fellowship to carry out work into next generation optical coatings for gravitational wave detectors at the University of Strathclyde.
Dr Mariana Fazio is one of ten new Ernest Rutherford fellows who will tackle some of the most compelling challenges of tomorrow in the fields of astronomy, solar and planetary science, cosmology and physics.
The £5.6 million investment from the Science and Technologies Facilities Council supports early-career academics in conducting independent research using the UK's globally recognised skills in astronomy and physics.
Novel research
Dr Fazio, who is also a member of the LIGO Scientific Collaboration, will work alongside Head of Biomedical Engineering, Professor Stuart Reid's astrophysics research group, and said:
I am thrilled to have been awarded an Ernest Rutherford Fellowship to conduct research in optical coatings for gravitational wave detectors.

The state-of-the-art facilities at the University of Strathclyde, established primarily through STFC investment, will provide me with the perfect setting to carry out impactful and novel research.
"I look forward to working in this scientifically stimulating environment alongside expert colleagues in Professor Stuart Reid's group.
"The fellowship is a unique opportunity to establish myself as an independent researcher and I am delighted to do so at Strathclyde."
Black holes
Gravitational wave detectors allow us to study the Universe in a new way by measuring the ripples in space-time caused by violent events such as the merger of two black holes. These ripples change the distance between objects by merely a fraction of an atomic radius and GW detectors can measure these changes.
These detectors are the result of decades of development that pushed the very limits of technology across numerous fields of research. An essential part of these detectors is also a significant source of noise: the high-reflectivity mirrors.
Dr Fazio's work will push beyond the state-of-the-art in laser mirror coating technology to allow the gravitational Universe to be fully opened and to understand the extremes of the Universe.
The Ernest Rutherford fellowships both attract outstanding overseas academics to the UK and encourage talented UK-based researchers to remain in the country. Ernest Rutherford , who died in 1937, was a New Zealand-born British physicist and recipient of the 1908 Nobel Prize in Chemistry. He is often called the 'father of nuclear physics.'
Exceptional researchers
The fellowships provide exceptional researchers from diverse backgrounds with the opportunity to address exciting questions in science over the next five years.
Professor Mark Thomson, STFC Executive Chair, said: "Our new Ernest Rutherford fellows represent a diverse cohort of outstanding researchers from both within the UK and also from overseas, and they will join and enhance the UK's world-class programmes in physics and astronomy."
150,000-Year-Old Human Tooth Is Rare Evidence of the Extinct Denisovans – Gizmodo
Paleontologists in Laos have uncovered an ancient molar that likely belonged to a young Denisovan girl. The discovery is a big deal, as the Laotian cave in which the molar was found is now one of only three spots known to host these enigmatic humans.
In addition to Siberia and the Tibetan Plateau, we can now add Laos to the achingly short list of places that have yielded fossils of an elusive human species known as the Denisovans. A team of paleontologists found the suspected Denisovan molar at the Tam Ngu Hao 2 cave in the Annamite Mountains of Laos. The molar dates to the middle Pleistocene, and it's the first Denisovan fossil ever to be found in southeast Asia. A paper detailing this discovery is published today in Nature Communications.
Laura Shackelford, an anthropologist from the University of Illinois at Urbana-Champaign and a co-author of the new study, was excited to learn that Denisovans, like their Neanderthal cousins, inhabited a variety of environments, some of them extreme.
"Although we only have a few fossils representing the Denisovans, this new fossil from Laos demonstrates that much like modern humans, Denisovans were widespread and they were highly adaptable," Shackelford explained in an email. "They lived in the cold arctic temperatures of Siberia, in the cold, [oxygen poor] environment of the Tibetan Plateau, and now we know they were also living in the tropics of southeast Asia."
What's more, the new discovery "further attests" that southeast Asia was "a hotspot of diversity for the genus Homo" during the middle to late Pleistocene, as the scientists write in their study. So in addition to Denisovans, this part of the world was once home to H. erectus, Neanderthals, H. floresiensis, H. luzonensis, and H. sapiens.
That a Denisovan fossil was found in Laos is not a huge surprise. Traces of Denisovan DNA have been detected within the genomes of modern southeast Asian and Oceanian populations. The Ayta Magbukun—a Philippine ethnic group—have retained approximately 5% of their Denisovan ancestry, the highest of any human group in the world. Denisovans branched off from Neanderthals at some point between 200,000 and 390,000 years ago. They eventually went extinct, but not before interbreeding with modern humans. The Laotian molar is just the 10th Denisovan fossil to be found and the first outside of Siberia and Tibet.
The Annamite Mountains contain an abundance of limestone caves. Each year, Shackelford and her colleagues dispatch geologists to the area in hopes of finding spots worthy of further paleontological investigation.
"In 2018, our geologists spent the morning surveying and returned to the site before lunch with their pockets full of sediment samples that they had collected from a potential new site, what we now know as Tam Ngu Hao 2 or Cobra Cave," Shackelford told me. "In these first samples, among fragments of fossil animal teeth, we found the tooth."
By dating the sediment in which the molar was found, the team aged the fossil to between 164,000 and 131,000 years old. A protein analysis of the tooth's enamel identified the fossil as belonging to a member of the Homo genus, but this test couldn't pin down the exact species.
"We do know that this is the tooth of a girl who died when she was between about 4 to 8 years old," said Shackelford. "Since this tooth comes from a child, we are currently doing additional analyses of tooth growth and development."
Clément Zanolli, an expert on the evolution of human teeth and a co-author of the new study, said the identification of the Denisovan molar arose from multiple lines of morphological evidence. The Laotian molar, he told me, bears a resemblance to teeth found on the partial Denisovan mandible from Tibet, including large tooth dimensions and various distinguishing features that separate it from other Homo species known to inhabit southeast Asia, including Neanderthals and modern humans.
"Among the human groups previously cited, the molar from Laos is closest to Neanderthals, and we know from paleogenetics that Denisovans were a sister group of Neanderthals, meaning that they were closely related and shared morphological features," Zanolli, who works at the University of Bordeaux, explained in an email. "For these reasons, the most parsimonious hypothesis is that the tooth that we found in Laos belongs to a Denisovan individual."
It's not impossible that the molar belonged to a Neanderthal, but if that's the case, that "would make it the south-eastern-most Neanderthal fossil ever discovered," according to the paper.
"We are confident it is Denisovan," Fabrice Demeter, a paleoanthropologist at the University of Copenhagen and a co-author of the study, told me in an email. But to "further confirm our results if needed, genetic analyses would be useful," he said. Unfortunately, however, "DNA tends to fragment more quickly and intensely in tropical environments," and it's for this reason that "no ancient DNA from any Pleistocene human has been sequenced so far," he added.
The new fossil is important because it affirms something already hinted at by the genetic data—that Denisovans once inhabited a wide area of southeast Asia. What's more, it "confirms that Denisovans were present in this region and could have met with Late Pleistocene modern humans," according to Zanolli. And lastly, it shows that Denisovans could live in both cold, high-altitude environments and the tropical forests of southeast Asia.
The Denisovans appear to have been an adaptable group. But that just makes their sudden disappearance some 50,000 years ago all the more mysterious.
See Astronaut's Sublime Shot of Total Lunar Eclipse Dancing With the ISS – CNET
It wasn't just Earthlings on Earth who got to witness the lovely blushing of the "flower blood moon" total lunar eclipse on Sunday night and Monday morning. Residents of the International Space Station had a great view of the spectacular celestial event.
European Space Agency astronaut Samantha Cristoforetti shared a beautiful series of photos of the eclipse as seen from orbit. "A partially eclipsed moon playing hide-and-seek with our solar panel," Cristoforetti tweeted on Monday.
The photos show the eclipse in progress, with the moon peeking under the station's solar panels. One stunning view also shows Earth below, clouds visible against an expanse of blue. The images highlight the subtle shading of the moon as our planet threw its shadow across it.
Cristoforetti shared another look with just the eclipsed moon peeking over the curve of Earth.
Cristoforetti is an accomplished space photographer, having snapped plenty of gorgeous images during her last stay on the ISS in 2014 and 2015. Her most recent stint started in late April as part of NASA's Crew-4 mission launched by SpaceX.
I watched the eclipse last night from New Mexico. As the shadow moved across the moon, the ISS flew over, a bright bead of light crossing against the starry sky. So as I was seeing the ISS, Cristoforetti was likely tracking the eclipse, too. It doesn't matter whether you're on the ground or up in orbit, an eclipse is worth witnessing.
SpaceX launches two Starlink missions in 24 hours – Teslarati
Two SpaceX Falcon 9 rockets have completed back-to-back Starlink launches less than 24 hours apart, successfully delivering 106 Starlink satellites to low Earth orbit (LEO).
Originally scheduled just a handful of hours apart, slight delays eventually saw Starlink 4-13 and Starlink 4-15 settle on 6:07 pm EDT, May 13th and 4:40 pm EDT, May 14th, respectively. Entering the final stretch, launch preparations went smoothly and both Falcon 9 rockets ultimately lifted off without a hitch.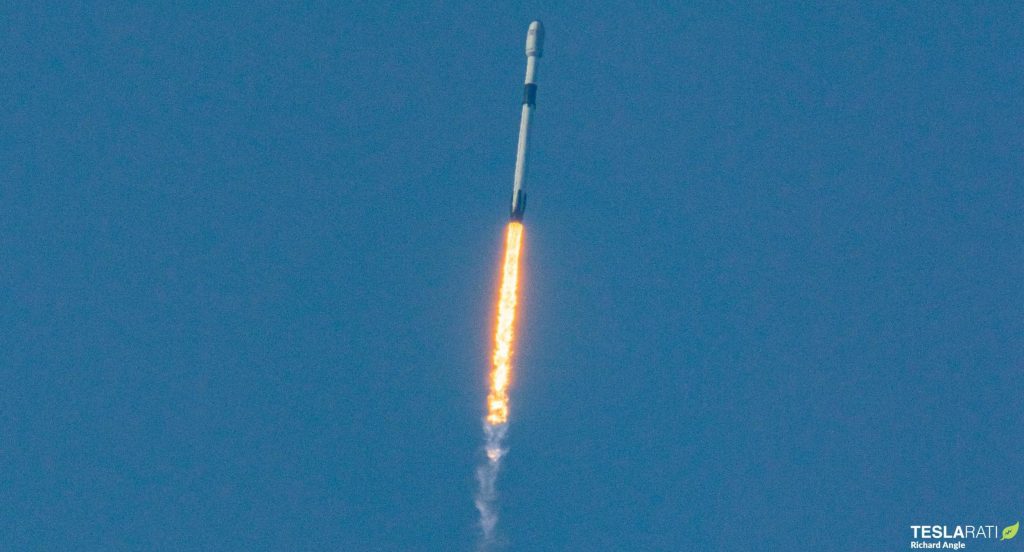 The series began with Starlink 4-13 on Friday. SpaceX chose Falcon 9 B1063 to support the Starlink launch and the booster did its job well, wrapping up its fifth launch since November 2020 with a rare landing aboard drone ship Of Course I Still Love You (OCISLY). Since SpaceX permanently transferred OCISLY from the East Coast to the West Coast in mid-2021, the drone ship has only supported five booster recoveries. Save for an unusual East Coast Starlink launch in May 2021, Falcon 9 B1061 has also primarily been tasked with supporting SpaceX's West Coast launch manifest. With only one older pad – Vandenberg Space Force Base's (VSFB) SLC-4 complex – available to SpaceX, the company's West Coast Falcon launches are also considerably rarer than its East Coast missions.
SpaceX has also taken to using the pad – which is in an optimal location to launch satellites that orbit Earth's poles – to launch several batches of Starlink satellites into more ordinary equatorial orbits, essentially augmenting the capabilities of its two Florida launch sites.
Starlink 4-13 and 4-15 were more or less identical, in that regard; both launched 53 Starlink V1.5 satellites into LEO to continue filling out the fourth of five Starlink orbital 'shells' that will make up SpaceX's first licensed constellation. Since SpaceX began Plane 4 (or Group 4) launches in November 2021, the company has now completed 15 missions that carried a total of 860 Starlink V1.5 satellites into orbit. Excluding a solar storm-related fluke that destroyed almost an entire launch worth of satellites, all but 8 remain operational in orbit. According to astronomer Jonathan McDowell's independent tracking, about 300 Group 4 Starlink satellites have reached operational orbits, while another 500 or so are either raising their orbits or waiting for the right moment to do so.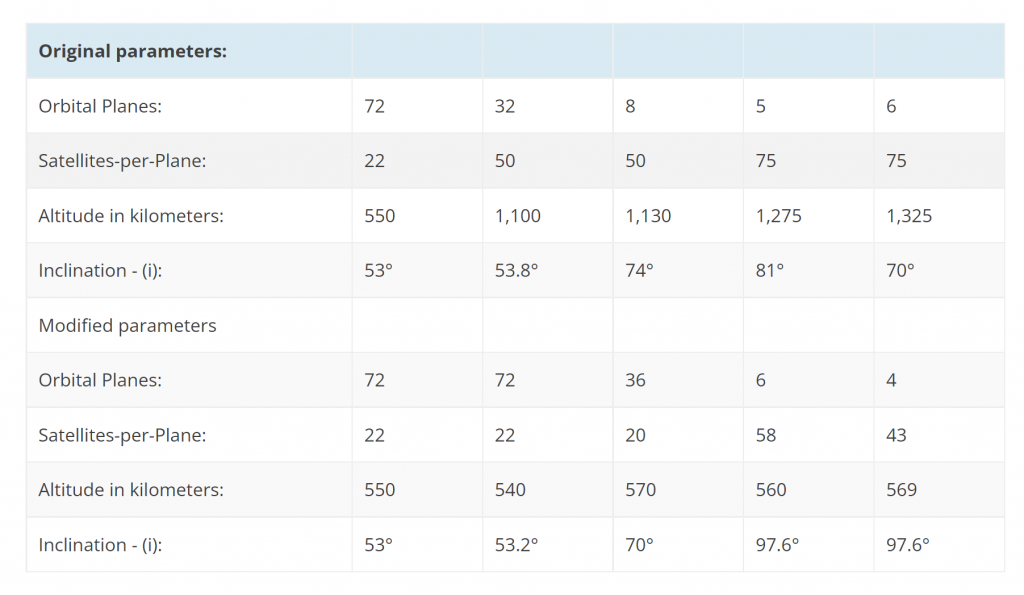 As of May 2022, the first shell or 'group' of SpaceX's first Starlink constellation has about 1500 operational Starlink satellites of a nominal 1584. If all working Group 4 satellites currently in orbit become operational, SpaceX has another ~770 satellites or 15 launches to go to complete the shell (17 to finish Shell 1 and Shell 4). If SpaceX maintains its current six-month launch cadence of one Starlink mission every ~11 days, SpaceX's first Starlink constellation could have around 3400 working satellites in orbit and be more than three-quarters complete by the end of 2022.
SpaceX, by all appearances, fully intends to push its vehicles and workforce to the absolute limits in 2022 in a bid to complete as many as 60 orbital launches. To launch Starlink 4-15, for example, SpaceX made an unprecedented decision to debut a brand new Falcon 9 booster on the internal mission, demonstrating just how fully its customers have embraced reusability and how much the company wants to expand its fleet of Falcon 9 boosters as quickly as possible.
Following Starlink 4-13 and 4-15, SpaceX has completed 20 launches in the first 19 weeks of 2022 and has another two launches scheduled in the last two weeks of May.
SpaceX launches two Starlink missions in 24 hours





<!–
–>