West Kelowna Warriors complete sweep of Vernon Vipers – Summerland Review
The Vernon Vipers fell to 0-2 in the B.C. Hockey League's Okanagan Cup exhibition tournament Saturday night on home ice.
Deegan Mofford's goal with 15 seconds left in the second period gave the visiting West Kelowna Warriors a 2-1 win over the Snakes at Kal Tire Place, completing a home-and-home sweep in the first two games of the tourney.
The Warriors beat Vernon 4-1 Friday at Royal LePage Place.
Kaidan Johnson gave the Vipers a 1-0 lead, tapping in a goal-mouth pass from defenceman Trey Taylor at 19:02 of the opening frame.
Carter Wilkie got that one back for the Warriors with a shorthanded goal at 16:30 of the second.
Zach Bennett picked up the win in goal for West Kelowna while Cloverdale product Roan Clarke was stellar in net for the Vipers.
The Okanagan Cup is a two-month tournament that will feature the Okanagan's four teams, the Vipers, Warriors, Salmon Arm Silverbacks and Penticton Vees.
The tournament will consist of a total of 27 games as each team will face-off against one another four times. The games will take place on Fridays and Saturdays with each team playing a total of 12 games.
The final weekend of play will commence on Saturday, Nov. 7, followed by a weekend of semifinal and final action, beginning Friday, Nov. 13 and concluding with the championship game on Saturday, Nov. 14.
"This a great opportunity for our fans to get their hockey fix," said Vipers executive vice-president Todd Miller.
Each of the teams 12 games will be streamed live on HockeyTV.com. In addition, all four organizations are excited to showcase their players on Shaw with select games airing on the Shaw channels across the Okanagan.
The Vees started the tournament 2-0, sweeping the Silverbacks 7-0 in Salmon Arm, and 8-2 at the South Okanagan Events Centre.
The tournament continues Friday, Oct. 2, when the undefeated Warriors and Vees tangle in Penticton. The clubs play again the next night in West Kelowna.
The Vipers will visit Penticton for a mid-week game Wednesday, Oct. 7, before the two teams meet at Kal Tire Place Saturday, Oct. 10.
---

roger@vernonmorningstar.com
Like us on Facebook and follow us on Twitter.
Cloud9 Signs Top All-Women Valorant Team MAJKL, AT&T to Serve as Presenting Partner – TEO – The Esports Observer
The release of Valorant has already created significant forward progress for women in esports. Just last month, Spectacor Gaming's FTW initiative became the first tournament organizer to receive official professional-level tournament status from Riot Games for an all-women tournament. Now, esports organization Cloud9 is looking to take that progress one step further with the signing of that tournament's champion, MAJKL, as a sister team to its existing Valorant roster.
The team will now compete under the name "Cloud9 White" with the (currently) all-male team rebranding to "Cloud9 Blue." Additionally, AT&T has expanded its deal with the organization to become the presenting partner of Cloud9 White.
While multiple teams including Dignitas and Counter Logic Gaming currently field women's rosters in Counter-Strike: Global Offensive and/or Valorant, those teams most commonly compete in all-women events. According to Cloud9 Senior General Manager Gaylen Malone, the organization is committed to turning Cloud9 White into a true sister team competing in Valorant's male-dominated pro scene.
She told The Esports Observer that the company's strategy was inspired by early Korean League of Legends. In the early 2010s, many Korean LoL organizations signed 10 players divided across two rosters with similarly-themed names (Azubu Frost/Blaze, Najin Black Shield/White Sword, etc). These rosters would frequently play practice matches against one another and occasionally exchange players back and forth. "I don't expect us to exchange players week-by-week," said Malone, "but I do expect for the coaches and players of Cloud9 Blue to eventually look to integrate some of the women from Cloud9 White into their roster."
Like those old Korean rosters, the teams will have scheduled practice time competing against one another and will have coaches "sharing systems across both rosters." In addition to practicing like sister teams, Cloud9 intends to have its two rosters compete in the same tournaments. The two rosters will both aim to qualify for the game's first official championship, First Strike, which takes place later this year.
For Malone, the decision to sign the MAJKL roster was not only due to their status as the top women's team in the game, but their approach to competition. "The thing that stood out to me about this team is that they were already playing together and scrimming together. They weren't a team that were all friends before Valorant and were playing for fun. They are a talented group of women who came together because they all wanted to be the best at the game and were committed to improving as a team. They were already working like a C9 team should, which is what made me so interested in them! This team was already clearly the top women's team and they are ready to work on becoming the top Valorant talent, not just the top women's Valorant talent."
Shizuka Suzuki, head of sponsorships and experiential marketing at AT&T, also expressed her excitement regarding the signing and expanded partnership to TEO. She explained that both C9 and AT&T have a commitment to elevating women in gaming. AT&T recently announced a gender equality initiative for game developers called Unlocked Games.
"We've got a huge passion around gender equality in sponsorships overall," Suzuki said. "Whether that be with the WNBA, whether that be women's soccer – a lot of different areas where we're intentionally making investments to help provide women with a platform to make sure they're being seen by the younger generation or by others."
In addition to its traditional sports activities, AT&T has been active in esports for several years sponsoring mobile gaming initiatives for ESL. Suzuki noted that, despite the smaller scale of many women's esports programs, brands should take notice of the opportunities that exist in the space. "It's almost a best-kept secret. Generally, those rights fees are a little cheaper than in men's sports. What that allows is for companies of all marketing budget sizes to be able to go invest in world-class athletes." She did however caution that brands need to make sure that such initiatives align with their values before entering the space.
While it remains to be seen whether Cloud9 White can compete consistently with the top teams in Valorant, the organization is setting itself up to make significant strides for women in esports, pushing one step closer to the ultimate goal of co-ed teams becoming the norm in the space.
"It's going to take everyone," Suzuki said. "If we all share that same passion of giving women a better opportunity, more opportunities to be seen, and certainly more content around them…it's going to take all of us as part of that ecosystem to move the needle."
In part, Cloud9 is able to help potentially move that needle due to groundwork previously laid by the women's ecosystem of CS:GO. The similarity in gameplay between it and Valorant allowed for women's teams to more easily migrate over from what is currently the most professionalized women's esports infrastructure in the industry. Malone echoed the sentiment of this requiring a collaborative effort:
"I think that CS:GO was able to make such great strides because of the community and the TO's pushing for it to happen. It is apparent that Valorant is making similar strides through a concerted effort between the community and the developer. Riot Games is making decisions early on to include women in competition and to ensure those women will be supported in the scene. I think that other titles could find similar success if they invested resources to the same degree while making conscious decisions to be more inclusive and provide stepping stones for women."
That commitment from Riot Games is also part of why Cloud9 made the decision to sign a women's roster. "We have seen opportunities to jump into women's CS:GO in the past, but I think our relationship with Riot Games really made this a unique opportunity. Having
an open line of communication with the developer and being able to talk about long term goals, really made us want to jump in and start developing talent for Valorant."
iPhone 12 MagSafe — what it tells us about iPhone 13 – Tom's Guide
The iPhone 12's biggest surprise for me was its magnetic MagSafe charging, and when it was revealed I practically had a vision about the iPhone 13. But I'm getting ahead of myself.
If you haven't heard, Apple's using magnets to allow for easier Qi-charging on its iPhone 12, as the MagSafe charger just snaps to the back of the iPhone. You can even snap a wallet attachment to your phone as well (though it moves around a little bit in your pocket).
The arrival of MagSafe to the iPhone, and not USB-C, may have been a disappointment for many. Samsung has been using USB-C in phones since 2016's Galaxy Note 7, and Apple typically doesn't wait this long to catch up.
MagSafe, though, could be Apple's out for USB-C. In fact, Apple's history gives us reason to think it could skip USB-C for the iPhone and go completely wireless.
Why MagSafe could kill Lightning in the iPhone 13
Apple added the Lightning connector in 2012, with the iPhone 5 and its iPods. Ever since, that port has taken over all iPhones and multiple iPads. It's good for fast charging and capable at data transfers. But like many things, Apple will inevitably replace it with something else. Just ask the 30-pin dock connector, which lasted 11 years (Lightning is approaching that mark, currently at 8).
As I referenced in an article about Lightning headphones in 2016, there's a corrosion issue in the plug side of the Lightning port that causes poor connectivity. One of my colleagues is having Lightning port troubles right now, and that's pushing him to update to the iPhone 12.
Then, remember the rumor from late 2019, where reputable Mac prognosticator Ming-Chi Kuo told analysts that the iPhone 13 could be completely wireless. That didn't make much sense back then, as Qi charging was still plenty awkward.
But it did sound like standard Apple: removing all the ports and buttons it could, in a race to the future. Just ask the headphone jack how it fared in the rest of the industry (Samsung even removed it from the Galaxy Tab S7). Apple gets ahead of the competitors when it comes to turning standards into "legacy ports," and other companies often follow suit.
MagSafe changes that, by taking the weird "is it placed right?" game out of the standard-issue Qi-charging experience. That being said, it's not really perfect. At least not yet.
Why MagSafe won't kill Lightning in the iPhone 13
As noted in our iPhone 12 review, MagSafe charging has the same drawback of Qi-charging. It's not exactly fast. You can charge an iPhone 12 to 50% with Apple's 20W wired charger, while Apple's 15W MagSafe charger took an hour to get to half-full.
When the iPhone is supposed to be the best phone you can get, nobody will want that slow charging. It would then take Apple (or someone else) making an advancement in Qi-charging technology to bring MagSafe up to speed, or for some unlikely change in consumer habits where people accept slower charging, likely by charging more frequently, for smaller amounts of time.
Plus, Qi-charging can't send data, and one of the big perks of Lightning and USB-C is that it can be used for backing up your devices. Apple may try its best to push everyone to backup to iCloud, but they probably know they can't make that work for everyone.
There's also the matter of the European Union, which voted in favor of a universal charging standard this past January. As most readings of the situation say, this would require all smartphone makers to adopt the same charging standard. This is meant to increase convenience and cut down waste, and it's a very good idea.
This act from the EU still needs to be turned into a law. But if and when it does go through, it probably means that Apple can't just ditch all charging ports and go for MagSafe only, because that's still requiring a different cord, even if it doesn't plug into your iPhone.
Outlook
I don't know what Apple's waiting for. The company could easily switch from Lightning to USB-C in the iPhone at any time — much like it did with the new iPad Air.
Maybe adding 5G and MagSafe were the only big physical changes that the company had time for with the iPhone 12. But MagSafe shows a potential plan that Apple could have had before the EU pushed them to go USB-C. We'll have to see next year, and in all the iPhone 13 leaks we expect to see along the way.
19 suggestions for how to best behave while zooming – AlKhaleej Today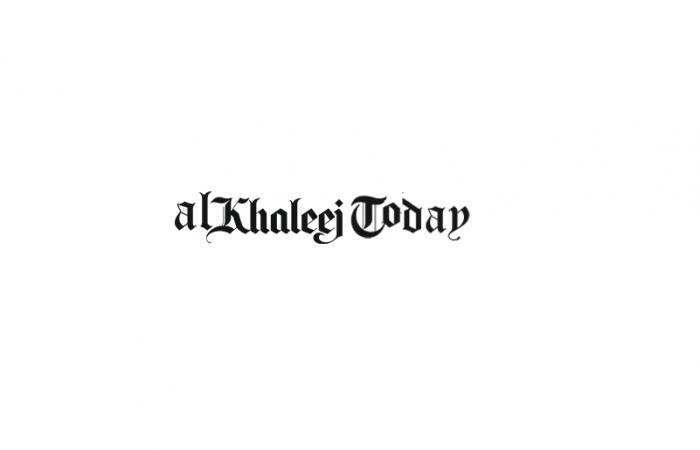 Since the coronavirus (Covid-19) pandemic forced people to work from home, it has posed some serious challenges to workplace etiquette. People have turned to less appropriate behavior, often without realizing they are on video. Some appear on screen shirtless or in pajamas, others at lunch or nose picking during a conference, and these are just some of the offenses. The world is changing, but that doesn't mean standards have to fall. We should all adopt and agree on a few basic rules before the video conference.
People participating in a video conference. Photo: Itamar Ziegelman
Here are some tips:
1. Make sure you send out clear invitations. Most of the time, the sender is the oldest team member or manager. It's helpful to include in the invitation who the other invitees are, as well as the topic of the meeting, and especially which program is being used – whether Zoom, Skype, or Google – to make sure no one is lost.
2. Don't be late for a meeting. Just like in real life, be on time and notify a manager in good time if you are late.
3. Maintain eye contact and show that you are listening. Look directly at the webcam to make eye contact with your colleagues, close other distracting applications or warnings, mute your phone and not switch to other calls. Don't act any differently than at a real conference.
4. Don't talk all at once. Anyone can contribute to the conversation in video chats, and this says a lot about our modern discourse. When people speak at the same time, it is difficult to understand each other. To decide who will speak first, appoint someone to moderate the discussion and allow people to speak as needed. In addition, you can opt for cue characters, e.g. For example, raising a hand or sending an icon in the video group chat when someone needs to speak or answer. Working with a dedicated team allows you to be creative and send printable pictures to staff that members can view on camera when they have something to say.
5. Make sure there are no technical problems. Most conversations these days start with a technical glitch or with someone who cannot hear the discussion or is not heard. Before you start a meeting, try to test the program.
6. Mute the microphone when you are not speaking. Do you remember the people who keep talking to their household members, taking calls, or arguing with their spouses while being streamed live in front of all of their co-workers? Don't be that person. For video calls with multiple members, a group moderator should mute all microphones and inform them that they should only be unmuted when someone is speaking.
7. Make sure you dress appropriately before a conference. It is important to dress in formal attire or dress with respect, especially in a formal conversation, just like in real life. If you're walking around your house shirtless, put one on before your video conference begins.
8. Do not eat while a meeting is taking place. It is inappropriate and will not be appreciated by your managers. Would you have lunch during a work meeting? Then don't do it here either. If they are low-ranking coworkers, ask if they are comfortable with it first, then apologize. You can also turn off your video camera for a few minutes while you finish your meal. Anyway, try to finish your lunch before a meeting, it will be distracting. If you absolutely must eat, try to do this politely, being careful to minimize crunching and crunching. Remember that every bite is watched.
9. If everyone has their webcam enabled, so should you. Do you remember those meetings where some people turned their cameras on while others turned them off? That can be seen as disrespectful. Don't misplace those who have their cameras turned on. If you have a video conference, make sure your webcam is always on. If you have any technical difficulties, let people know in advance. It also disturbs the general atmosphere if only half of the participants are "present" – so don't be one of those people.
10. Speak only in a quiet area and not while you are moving. Just as you would avoid meeting in a noisy area, try to find a quiet place here too. Avoid attending a conference while driving or in the park with screaming children. It's unprofessional and it damages the professional image you're trying to convey.
You will not always find complete rest and there are special circumstances such as: B. when you are staying at home with your children or when they have to drive somewhere. Let your manager know beforehand. As long as they know in advance and you've apologized, it's probably fine.
11. Video conferencing is not a time for multitasking. I recently attended an unofficial networking conference where one of the participants was exercising on a treadmill in active clothing. We asked her why she felt it was appropriate to do this during the meeting, and she replied that she was stuck in her house and had nowhere to go and keep moving. We laughed and smiled and said we understood. However, this affected our sound quality and was also not very respectful. Set up your webcam in a stable place, appear in front of the camera while sitting and concentrate on the conversation. Making a Zoom call with friends is not official and you can do what you want. However, in a business setting, you want to appear professional and be heard clearly.
12. Don't send links to talks and lectures without asking for permission first. Did you get a link or an invitation? Don't send it to others without first asking the sender.
13. Do not record the conversation without first clearing it with your colleagues. If you need to do this, ask the other participants if they are okay with this and get their consent in advance. You should also let them know why you are doing this.
14. Don't surprise people with a video call. Video calls require people's attention. So try not to drop in unannounced. Let them know in advance that you want to make a call and make sure you make it clear which app you will be using.
15. Let people know in advance if you want to disconnect. If your company or business doesn't have a paid subscription to the video call service, you might get disconnected 30 or 40 minutes after the conversation. You will see a warning that you have 10 minutes before the call ends. There is something positive about these deadlines: they require you to be more productive in meetings and get down to business faster.
16. End the calls in an organized manner. When you're on the phone, don't accidentally hang up. So don't do this on video calls. Ending the call should be the responsibility of the person who set it up. Notify the other participants before you end the call. You can also agree on a cue that will make everyone say goodbye to the camera and hang up at the same time.
17. Avoid inappropriate behavior behind closed doors. People can see you. Avoid moving your legs or tapping your feet, scratching your face or body, picking your nose, picking your teeth, etc.
Have fun at the conference!
Adi Barill. Photo: Osnat Rom
Adi Barill is a marketing and communications professional who hosts workshops on video conferencing best practices.
These were the details of the news 19 suggestions for how to best behave while zooming for this day. We hope that we have succeeded by giving you the full details and information. To follow all our news, you can subscribe to the alerts system or to one of our different systems to provide you with all that is new.
It is also worth noting that the original news has been published and is available at de24.news and the editorial team at AlKhaleej Today has confirmed it and it has been modified, and it may have been completely transferred or quoted from it and you can read and follow this news from its main source.