WestJet Boeing 737 MAX flight grounded at Calgary airport after 'potential fault' warning – Global News
A WestJet flight bound for Toronto was grounded at YYC Calgary International Airport Friday after pilots were warned of a "potential fault" in the Boeing 737 MAX aircraft.
According to WestJet, Flight WS658 had passengers on board and was getting ready to take off, when it was "returned to the gate after push back."
"After a normal engine start, a standard function of the health monitoring system indicated a potential fault that needed to be verified and reset," WestJet spokesperson Lauren Stewart said in an emailed statement.
"This process takes time and requires a subsequent engine run, which we do not perform with guests on board."

3:53


1st Boeing 737 Max flight in Canada after grounding



Stewart said the flight was cancelled, and the 35 passengers were instead put on Flight WS662, boarding a planned Dreamliner flight "only because we didn't want to keep them waiting." The aircraft's return flight, WS665 from Toronto to Calgary, was also cancelled.
The Boeing 737 MAX was cleared for flight shortly after the passengers got off, and is set to return to service on Sunday, Stewart said.
According to the Calgary airport's website, WS658 was set to take off at 8 a.m. Stewart said all of the guests on the original flight have since landed in Toronto.
WestJet flew Canada's first commercial flight on a 737 MAX in almost two years just one day prior, after the aircraft was taken out of Canadian skies following two deadly crashes.
Chris Bauenbusch, president of CUPE Local 4070 which represents WestJet's flight attendants, was on the cancelled flight, working as a flight attendant, when the plane had to return to the gate.
He said in the airline industry, it's "common to have the odd hiccup here and there."
"Obviously there's a heightened focus on a model of aircraft coming back into service, such as what's happening with that aircraft," he said. "But these are common things that happen on a daily basis."
Bauenbusch said from a union perspective, they have no issues with their members flying on the aircraft.
"The union maintains… that this is a safe aircraft, through all the rigor that it's been put through," he said.
In a statement, Transport Canada said it was aware of the flight that "opted to return to the gate."
"We understand the pilots made this decision due to a cockpit warning light that signaled before departure," the agency said.
"This incident is not related to the previous grounding of the Boeing 737 MAX aircraft."
© 2021 Global News, a division of Corus Entertainment Inc.
Nokia stock jumps following rally in Reddit favorites – MarketWatch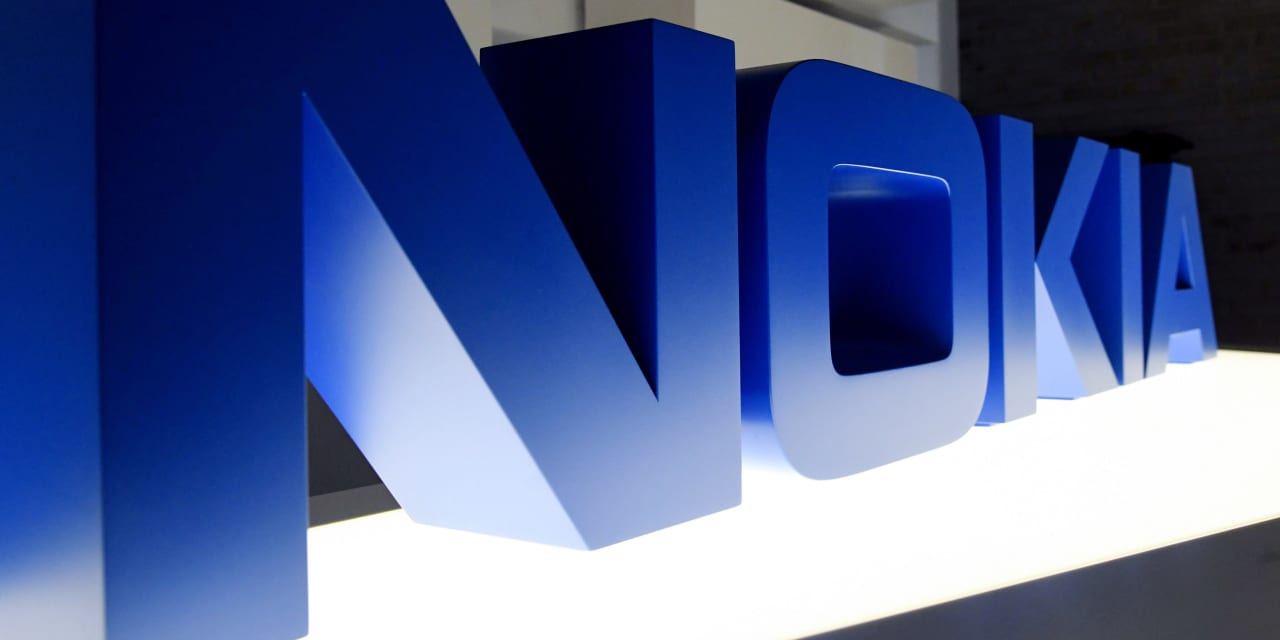 Nokia stock jumped in early trading on Thursday, following a rally in Reddit favorites GameStop and AMC Entertainment.
The Finnish telecom equipment maker has become a favorite among Reddit's WallStreetBets forum in recent weeks. The latest price move comes after videogames retailer GameStop
GME,
+103.94%
and movie-theater chain AMC Entertainment
AMC,
+18.05%
— also popular with retail investors — soared on Wednesday. GameStop shares were 57% higher in premarket trading, while AMC stock was 17% up, suggesting the rally is set to continue.
Nokia's Finnish-listed shares
NOKIA,
+7.73%
climbed close to 7% in morning trading — one of the sharpest risers on the pan-European Stoxx 600 index — while the ADRs
NOK,
+2.28%
were 6.2% higher in premarket trading.
The company's popularity with retail investors has sent the stock on something on a roller-coaster ride so far this year. After surging 55% in the space of three days at the end of January, the company felt the need to release a statement saying it couldn't explain the rally.
The shares have since retreated but the Finnish stock remains 11% up year-to-date, while the ADRs were 3.3% as of Wednesday's close.
GameStop shares more than doubled late on Wednesday, with trading being twice ahead of the closing bell. The stock had opened lower after the retail chain announced the sudden departure of its financial chief on Tuesday, before soaring late in the day. AMC Entertainment gained 18.1%.
Is a single COVID-19 vaccine dose enough for those previously infected? – Global News
As coronavirus vaccines continue to roll out to vulnerable populations across Canada, health officials are looking at data about the effectiveness of a single dose in preventing COVID-19 illness.
A new letter by two Canadian experts published in the New England Journal of Medicine (NEJM) last week stated that with a 92.6 per cent efficacy, the first dose of the Pfizer vaccine was "highly protective."
During a news conference on Feb. 18, Dr. Howard Njoo, Canada's deputy chief public health officer, said that according to early data, the indicators are that there is a "good level of protection" after just one dose.

2:47


How COVID-19 vaccination plans are evolving in Quebec, Ontario



France's health authority, H.A.S., has gone one step further in recommending that everyone who has been previously infected with COVID-19 receive a single shot, instead of the two-dose regimen prescribed by vaccine makers Pfizer and Moderna.
The recommendation made on Feb. 12 says the single booster shot should be given three to six months after COVID-19 infection.
The reasoning, according to H.A.S., is that people who have had a confirmed infection should be considered protected for at least three months by post-infection immunity, whether the disease was symptomatic or not.
"It is an interesting approach to take," said Rowland Kao, professor of veterinary epidemiology and data science at the University of Edinburgh in Scotland.
"And you would expect that natural immunity will give you .. a more broad response (than the first dose) because it is the original virus that is causing it."

2:29


Pfizer-BioNTech COVID-19 vaccine 80-90% effective after 1st dose



A spokesperson for H.A.S. told Global News that the French health minister has yet to make a decision on the recommendation. For now, France is giving two shots for both the Pfizer and Moderna vaccine.
Amid shortages in vaccine supplies and a rush to control the pandemic, some experts say this strategy is worth considering as it could potentially save precious doses.
Dr. Gerald Evans, chair of infectious diseases at Queen's University in Kingston, Ont., said a single dose of vaccine in someone previously infected is "reasonable while we continue to have a short supply of vaccine globally."
[ Sign up for our Health IQ newsletter for the latest coronavirus updates ]
Two small studies in the United States by Mount Sinai and the University of Maryland showed a single dose in people who had COVID-19 provided at least the same amount of protection as two shots in people who haven't been infected. The data has not yet been peer-reviewed.
"You could treat getting COVID-19 as like getting your first dose of vaccine," said Dr. Zain Chagla, an infectious diseases physician at St. Joseph's Healthcare in Hamilton.
A single dose could serve as a booster to get the "prime long-term response," he told Global News.
"You could definitely save on vaccine supply with these mRNA vaccines by only giving those individuals a single dose moving forward."
Some Canadian provinces have decided to delay giving the second dose, which some experts have called a "risky approach" and "a gamble."
Last week, New Brunswick health officials said the province will delay the second dose of the Pfizer-BioNTech vaccine for those who are considered to be at a lower risk.
In mid-January, Quebec announced that it was pushing the time between the two doses to a maximum of three months in an attempt to vaccinate more seniors faster with a first injection.
Vaccine manufacturers Pfizer and Moderna propose intervals of 21 and 28 days, respectively.

1:55


Why is Health Canada taking so long to approve the AstraZeneca vaccine?



In its recommendation for the previously infected, France's H.A.S. says people who have proven immunosuppression, which makes them more vulnerable to severe COVID-19 illness, should be given the two doses.
It also says people who catch the virus in the days after a first dose is given should not receive a second shot within the usual timeframe, but within three to six months after infection.
According to the data from the clinical trials, Pfizer's vaccine, which is 95 per cent effective, can offer partial protection as early as 12 days after the first dose.
Kao said the immediate protection after the first dose and second dose is quite similar.
However, it still remains to be seen what the long-term immune response will be after the first dose.
"We really don't know how long that protection is going to last," said Kao.
"The second dose is really there to give you that long-lasting immunity."

2:00


Quebec public health experts support delaying second COVID-19 dose



Data analysis by Canadian experts published in the NEJM found a 68.5 per cent vaccine efficacy beginning seven days after Pfizer's first dose and a 92.6 percent efficacy two weeks after a single shot.
Based on the evidence so far, Chagla says it is premature to roll out the single-dose strategy on a wide scale and that more research was needed on that front.
"If you could prove that works, you really do save a significant amount of vaccine … and you really can change your vaccine strategy almost overnight if you can implement something like that."
— With files from Global News' Linda Boyle
© 2021 Global News, a division of Corus Entertainment Inc.
OPEC Considers Production Increase At March Meeting – OilPrice.com
By Julianne Geiger – Feb 24, 2021, 5:30 PM CST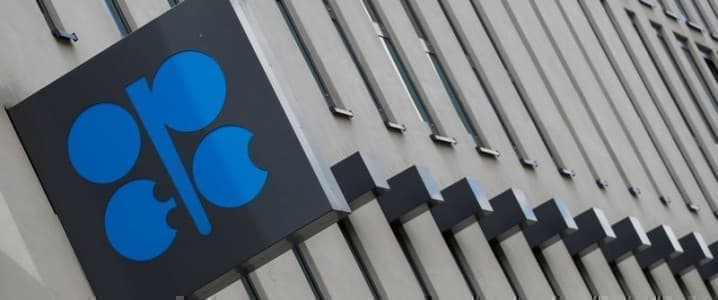 OPEC+ will discuss the possibility of increasing its oil production levels at the next meeting, OPEC+ sources told Reuters on Wednesday.
The group is set to meet on March 4, where it will discuss raising output as much as a half a million barrels per day starting in April, the sources said.
OPEC+ members are currently suppressing oil production by more than 7 million barrels per day, but with oil prices now on the rise and the markets getting the idea that the market could be tightening, OPEC+ may consider loosening the reins.
The last Joint Ministerial Monitoring Committee Meeting of OPEC+ met in the first week of February ended without many surprises. For the month of February, another 75,000 bpd was added to the quotas—65,000 bpd to Russia and 10,000 bpd to Kazakhstan. For the month of March, production quotas were eased again by another 75,000 bpd—again to Russia (65,000 bpd) and Kazakhstan (10,000 bpd).
But Saudi Arabia had announced in January that in February and March, it would voluntarily cut an additional 1 million bpd from its quota.
Saudi Arabia has not committed to cutting this additional million barrels beyond March, so it's very possible that this OPEC+ meeting will end with an additional 1.5 million barrels added into the mix: an additional 500,000 bpd added to the production quotas, and an additional million bpd from Saudi Arabia.
The oil markets have improved in recent weeks, with crude oil inventories in the world's most visible oil market, the United States, finally returning to its five-year average. The price of Brent oil has rebounded to more than $67 per barrel, with WTI traded above $63 as of Wednesday afternoon. This is the highest level oil prices have seen in over a year.
By Julianne Geiger for Oilprice.com
More Top Reads From Oilprice.com: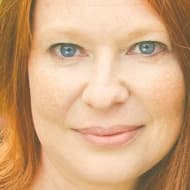 Julianne Geiger
Julianne Geiger is a veteran editor, writer and researcher for Oilprice.com, and a member of the Creative Professionals Networking Group.