What Constitutes Art Sales Under Duress? A Dispute Reignites the Question. – The New York Times
A fight over a landscape painting bought for Hitler is focused on the question of whether its sale was voluntary or forced by economic distress the Nazis helped create.
In 1938, the Jewish department-store magnate Max Emden, who left Germany before the Nazis took power, sold three city views by the 18th-century painter Bernardo Bellotto to an art buyer for Hitler.
The works, which were with Emden in Switzerland, were destined for the "Führermuseum" that Hitler planned for Linz, Austria, but never built.
During World War II, the paintings were hidden in an Austrian salt mine. Officers of the Allied Monuments, Fine Arts and Archives Unit — known as the Monuments Men — recovered them at the end of the war, and two of the Bellottos were returned to the German government. The third, "Marketplace at Pirna," was mistakenly sent to the Netherlands.
In 2019, Germany returned those two works to Emden's heirs after the government's Advisory Commission on Nazi-looted art determined that Emden was a victim of the "systematic destruction of people's economic livelihoods by the Third Reich as a tool of National Socialist racial policy."
But the Museum of Fine Arts, Houston, which ultimately came to possess the third Bellotto, has rejected the Emden heirs' claims since 2007. Its director, Gary Tinterow, argues that Emden sold the painting voluntarily and, that after conducting provenance research and consulting lawyers, "we concluded that we had good title."
The different evaluations reflect the difficulty of building consensus on what constitutes a "sale under duress." In 2009, the Terezin Declaration, an international agreement approved by the United States and 46 other nations, specified that the need to find "just and fair" solutions to looted art in museum collections extended to works that had been sold under duress.
Understanding market conditions and prices 80 years after the fact can be a daunting exercise. But in some cases, defining duress has not been difficult. The Nazis simply forced some Jewish art dealers to auction their inventories, for example, at prices well below market. Many Jewish collectors also were forced to sell paintings to fund their escape from Germany and pay the "Reich flight tax," a levy imposed in 1931 to prevent capital leaving the Weimar Republic that the Nazis exploited to seize the assets of Jews escaping persecution.
Though Emden had left Germany years earlier, a large part of his wealth remained there, and after the Nazis took power, it became increasingly difficult for him to access it. His accounts were blocked and from 1937 on, his assets and real estate were seized and he faced financial ruin.
The 1938 sale of the three paintings for Hitler's museum was arranged by the art dealer Anna Caspari, from whom Emden had bought the work in 1930. The purchase price was 60,000 Swiss francs. The research report by the Houston museum describes this as "an appropriate and fair price."
The German Advisory Commission's report, by contrast, said the sale "was not undertaken voluntarily but was entirely due to worsening economic hardship." It said Emden's financial predicament was "deliberately exploited by potential buyers" during extended sales negotiations and noted that Hitler's chancellery purchased a painting "in the style of Bellotto" — a less valuable imitation — for a higher price a short while later.
Tinterow argues that as a private American institution, the Houston museum is not bound by the same moral criteria as the German government. "European governments which participated in the atrocities against the Jews have different standards," he said in a phone interview. The museum, by contrast, is guided by "centuries of property law," he said.
But Robert M. Edsel, the chairman of the Monuments Men Foundation, which is supporting the Emden heirs in their claim, said the museum's response is legalistic and disregards the Washington Principles, an international agreement that is a predecessor to the Terezin Declaration, which identifies principles of fair play designed to compensate those wronged in the war.
"In 2021, have the Washington Principles faded out of the minds of at least some American museums?" Edsel asked.
David Rowland, a New York-based lawyer who represents the heirs of Curt Glaser, a Jewish art critic and museum director who fled Berlin, said he notices that European museums have been more receptive to restitution claims he has filed related to works that the Glaser family argues were sold under duress, even in cases where the paintings were sold under identical circumstances.
"Some U.S. museums are reverting to strictly legal approaches to claims," Rowland said. "In Europe, there is more awareness of museums' moral responsibility under the nonbinding Washington Principles."
Juan Carlos Emden, the Chile-based grandson of Max Emden, said the family has been trying to recover "Marketplace at Pirna" for about 15 years. He said that in November 2011, a lawyer for the Houston Museum of Fine Arts wrote to a representative of the heirs threatening legal action if the family did not "immediately cease and desist" from contacting the museum and required all correspondence to be sent via its lawyer.
"It was really scary wording," Emden said by phone. "We didn't get in touch again until the Monuments Men Foundation got involved."
A spokeswoman for the museum said its staff members had received "inappropriate and threatening" communications from a representative of the heirs.
Until recently, the Houston museum had also questioned whether the painting in its collection was the version that belonged to Emden. After the war, the Monuments Men first identified the work as having belonged to Hugo Moser, an art dealer operating in Amsterdam. (Moser had owned a painting with the same title, attributed to Bellotto.) So "Marketplace at Pirna" was delivered to the Dutch government, which sent it to Moser in 1949. He sold it to Samuel Kress, a New York collector who in turn donated it to the Houston museum in 1961.
But the Monuments Men Foundation has recently unearthed new evidence that identifies the museum's version of "Marketplace at Pirna" as Emden's. The front of the Houston work bears an inventory number, added by its 18th-century owner, that is also visible in a photograph of Emden's painting that was taken by Caspari in 1930, before she sold the painting to Emden.
The foundation discovered the photograph at the Witt Library in London and also found a letter from 1949 in which an official of the Monuments, Fine Arts and Archives unit, realizing the painting had been wrongly sent to the Netherlands, asked the Dutch government to send the painting back to Germany.
"The Monuments Men realized that a mistake had been made, but by then it was too late and his letter fell between the cracks in the Netherlands," said Edsel, of the Monuments Men Foundation. "If this mistake had never been made, the painting would have been returned to the German government and it would have been restituted to the Emden heirs in 2019, along with the other two."
Tinterow argues that when the Dutch government, a sovereign state, mistakenly returned the painting to Moser, rather than Germany, it nonetheless, under United States law, conferred good title to Moser.
Part of Edsel's issue with the Houston museum is that he does not think it did enough to track the history of its Bellotto, or is doing enough now to acknowledge the new evidence that suggests the work was once owned by Emden.
Until a few weeks ago, the museum's website mentioned both Emden and Moser as previous owners in the painting's provenance section. It no longer includes Emden as a previous owner, just the Dutch restitution to Moser.
Tinterow said that after the Monuments Men Foundation contacted him, he became aware the museum's online provenance information about the painting was incorrect, because it conflated the provenance of both Emden's and Moser's Bellotto paintings. He amended it himself to reduce it to "only what we know to be absolutely true," he said.
"It was not meant to deceive," he said. "It was due to my frustration with a garbled provenance that needed to be sorted out."
Tinterow now accepts that Houston's version of "Marketplace at Pirna" very likely belonged to Emden and that he plans to update the website provenance as soon as the museum has finished reviewing the matter.
Still, he does not think that Emden sold the work under duress.
The 1938 sale, he said, "was initiated by Dr. Emden, as a Swiss citizen, with the painting under his control at his villa in Switzerland, and concluded by him voluntarily."
Exhibit explores use of art to cope with mental illness – St. Albert TODAY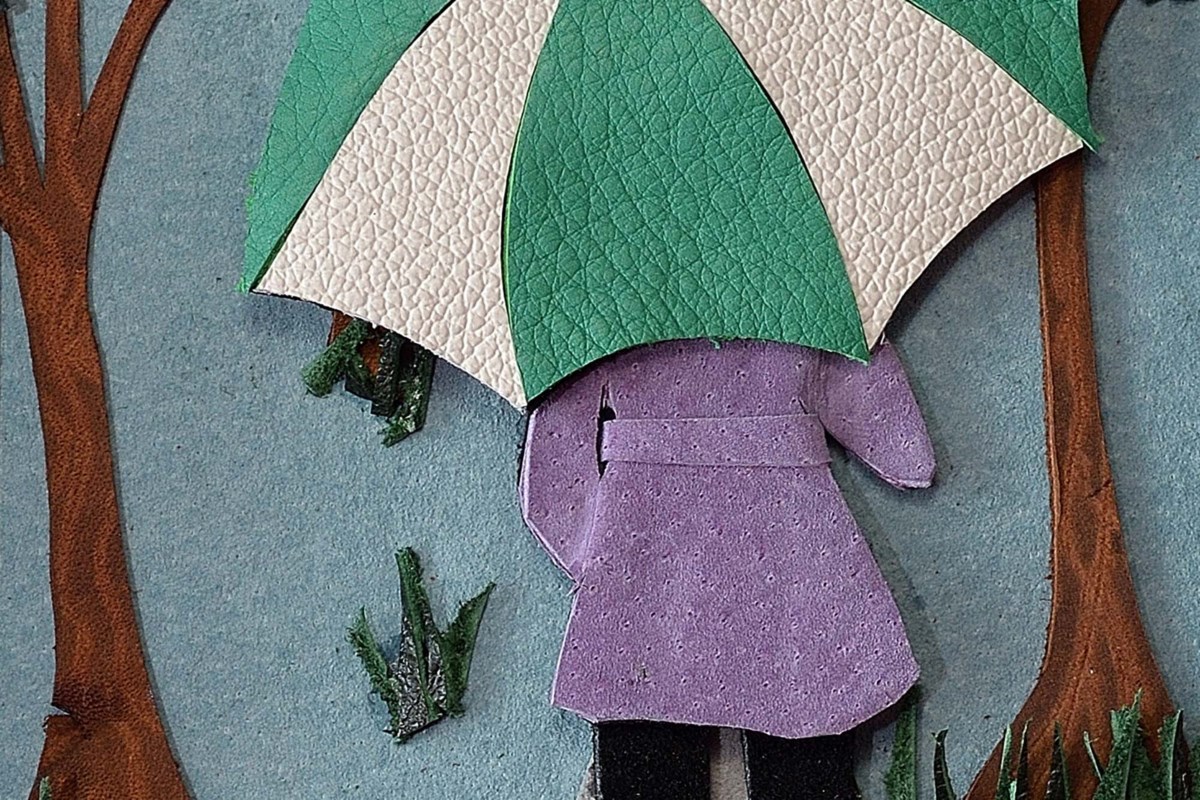 Kimberly Smith creates wall art with fused glass exploring nature and our relationship to it. Instead, Cynthia Carson, a severe brain injury survivor, infuses her personality into pieces constructed from leather.
Smith's fused glass of natural scenery comes across as elegant, serene, and peaceful yet at the same time very sturdy — much like the artist. Carson's work instead is bold and sassy, a reflection of the artist's larger-than-life personality.
Interestingly, both women are bound by mental illness and adopted art as a positive mechanism to cope with life. Their contrasting works, which oddly complement each other, are currently on exhibit at Visual Arts Studio Association as part of Divergent Properties, which runs until Saturday, Aug. 27.
Upon stepping into VASA's entrance, one immediately comes face-to-face with Carson's three-piece showcase of two black and white leopards and one tiger titled Strength Within.
"We as humans don't recognize our own strength — not necessarily physically, but mentally and emotionally. It's about finding the strength you did not know was there," said Carson.
The Edmonton artist began her journey crafting visual art as a significant and symbolic step towards working through trauma. The German-born artist moved to the United Kingdom for work and later travelled to South America before moving to Canada.
Once living in Canada, she suffered a crippling and traumatic brain injury that left her unable to control her body. Spending time in rehabilitation, she had to re-learn basic physical movements such as walking and spreading jam on toast. At times Carson felt as if she had fallen through the cracks, but stubbornly refused to give up.
"Once we were visiting my brother-in-law's apartment and I saw a piece of Native art made of leather, and I thought it was interesting. My husband's family is Métis and they taught me to make moccasins. We had a lot of leather at home, and I started cutting it up in five-minute increments because I couldn't concentrate any longer. For me it wasn't about creating art. It was about improving my motor skills, my concentration, my endurance, and overall rehabilitation," said Carson.
One of her creations is a stunning, blue peacock that looks as if it's about to jump out of the frame. It is modeled after peacocks living in the wild that are nearly extinct.
"It has a vulnerable beauty. It's a rendering that life is precious. We have this illusion we are in control, but that is not always true. It's about the fragility that life can be gone in a second. I've put it in a distressed frame because life is imperfect."
Another series is of ballet dancers standing on pointe in graceful dance positions.
"The ballet shows mean to me that I couldn't dance, but I could dance inside."
Carson has also come under the microscope from individuals who cannot see her injuries and are prone to judge.
"You don't see the challenges of brain injuries because you can't see anything. But it's about the perceptions people have of others — the visible and judgmental. It's all about assumptions."
Most importantly, Carson sees herself as a brain injury advocate and hopes her art spreads awareness.
Kimberly Smith creates kiln-fired glass art that evolves through form, colour, and materials. She uses nature themes borrowed from across Alberta. While her winter landscapes exude an aura of quiet peace, her bold-coloured Mama Bear projects the animal's volatile emotions.
"Mama Bear is an example of slab glass. I use chunks of glass and rebuild from broken pieces. I choose what I keep and what I discard and build something new," Smith said.
She uses three techniques — paper glass, enamel on glass, and slab glass, which can be fired to temperatures up to 1,500 F. She creates art in layers, some light and airy, others dark or muted. Some even sparkle with unexpected colours. No one layer stands on its own. All the layers must be added to see the beauty that emerges from within.
"I was 10 when I saw a glassblower at NAIT and thought it was the coolest thing I ever saw. I've done paintings — acrylics and watercolours — but it wasn't until 16 years ago that I found out a kiln could do both pottery and glass. From that moment on it devoured me. Glass is my home," said Smith.
There's something about the way light passes through the medium or is reflected that keeps the St. Albert artist intrigued and energized in attempting new challenges.
"It's only when we pull all the parts of the self together that we become whole."
The exhibit is free. VASA is located at 25 Sir Winston Churchill Ave. The studio is open Tuesday through Saturday from 11 a.m. to 4 p.m.
Colborne art gallery celebrates 25 years of creativity success in the Northumberland community – Northumberland News
University of Exeter at heart of rock art discoveries – BBC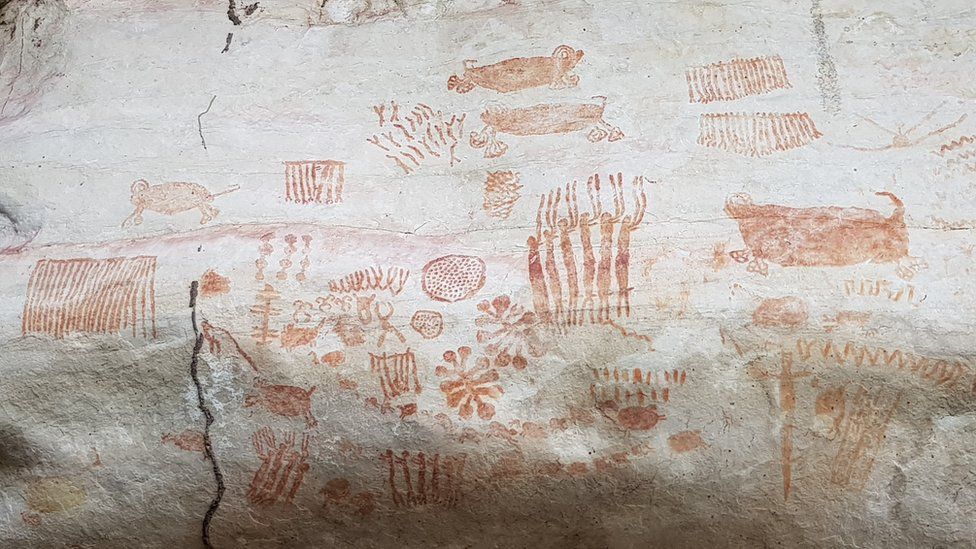 Archaeologists at the University of Exeter are at the heart of a global event to showcase ancient rock art.
The Painted Forest event in Colombia will show works thought to be from the first humans to enter the Amazon.
The discoveries have been unearthed by Lastjourney, a Colombian-English research collaboration, in which the university has taken a central role.
The symposium will bring international experts together with representatives of indigenous peoples and artists.
Prof José Iriarte from the University of Exeter said: "What we have discovered here in Colombia is an incredible insight into one of the most momentous demographic dispersals of our species into the diverse environments of north west South America."
Prof Iriarte said the rock art showed "a fascinating glimpse into the earliest artistic expressions of humans around the world".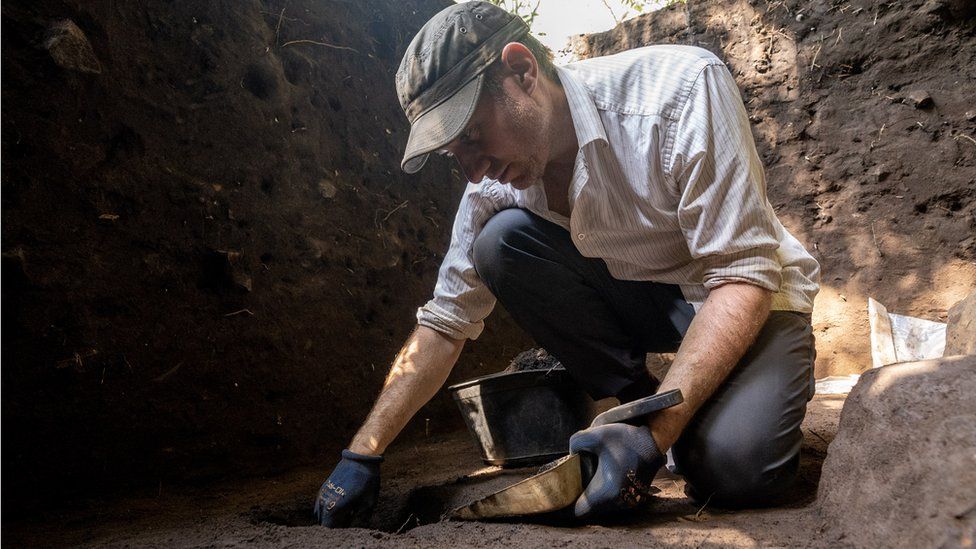 The artwork documents the arrival of the first humans in the north-western Amazon area almost 13,000 years ago, and the impact they had upon the landscape.
It will be on display in the Colombian city of San Jose de Guaviare, where delegates at the five-day symposium from 29 August to 2 September will sample rock painting and indigenous cooking and visit famous rock art sites of Cerro Azul, Raudal and Nuevo Tolima.
Project leaders from Lastjourney – which include the National University of Colombia, the University of Antioquia and the University of Exeter – will present a new bilingual (English/Spanish) guidebook for a layman's audience, also titled The Painted Forest.

Related Internet Links
The BBC is not responsible for the content of external sites.