What Giannis' super-max means for him, the Bucks, and his spurned suitors – theScore
So, after all that, Giannis Antetokounmpo signed the damn thing.
The reigning Defensive Player of the Year and two-time MVP put one of his 19 new pens to paper on a $228-million super-max extension that keeps him under contract with the Milwaukee Bucks through the 2024-25 season.
His decision, a subject of intense speculation and uncertainty for over a year, has massive implications for the rest of the league. Here's what it means for Antetokounmpo, the Bucks, and several teams that bent over backward to plan for his would-be 2021 free agency.
What it means for Antetokounmpo
Some will consider the decision to lock in for an additional five years as a head-scratcher. Antetokounmpo is an ascending 26-year-old star who could've waited to see how the 2020-21 season played out and then opted to sign the same deal next offseason. It's obviously nice to lock in a quarter-billion dollars worth of long-term security, but even a devastating injury wouldn't have prevented the Bucks, or any other team, from throwing the max at Antetokounmpo a few months from now.
At the same time, it's been clear for a while Antetokounmpo is comfortable in Milwaukee, didn't like the idea of packing up his life, and felt duty-bound to try to deliver a championship to the team that gave him his NBA shot seven years ago. It's not hard to see why someone would value the idea of putting down roots when they spent the first 18 years of their life without a country.
Antetokounmpo has also made it clear that basketball and family are his focus. Moving to a bigger, glitzier market never seemed to factor into his thinking. If anything were to sway him, it would've been a better shot at winning a championship someplace else. Maybe that opportunity would've presented itself if he waited, but he's still in a pretty good situation with the Bucks. This team finished with the NBA's best record two years running, got outscored by a total of six points in the 2019 Eastern Conference finals, and was on pace for 70-plus wins last season before an Antetokounmpo injury and a global pandemic sapped their momentum.
It's worth keeping in mind that Antetokounmpo can opt out of this deal when he's 30 years old and presumably still in his prime. He can also try to force his way out earlier, but demanding a trade doesn't seem to be in his nature. Even if he doesn't win a title in Milwaukee, he'll still be good enough to stack the championship odds in his favor next time he has a free-agency decision to make. Sure, delaying this decision until next offseason would've given him more information regarding the Bucks' viability as a contender, but the benefit obviously outweighed the downside of playing a season under a cloud of his looming free agency.
What it means for the Bucks
It's impossible to overstate what a relief this is for Milwaukee and the team's fans. They can now enjoy something resembling an ordinary season instead of sweating through an agonizingly pressure-packed campaign in which every loss, cryptic soundbite, and hint of on- or off-court tension would've been picked apart and churned into content-mill grist.
We've seen in the past how uncertainty over a superstar's future can become a distraction gnawing away at a team's social fabric. Now, Antetokounmpo and his teammates can focus squarely on the task at hand: rectifying their last two postseason defeats.
That's not to say the pressure is relieved entirely. The Bucks need to wash away the bitter taste of last season's embarrassing second-round loss and convince Jrue Holiday to stick around long term. Mike Budenholzer still has to prove he can coach a championship team with an urgency to succeed in the playoffs. And Antetokounmpo may have committed to being there for five more years, but that doesn't mean Milwaukee's championship window will be open for that long.
This isn't a young core. Holiday is 30, Khris Middleton is 29, and Brook Lopez is 32. Aside from Donte DiVincenzo, there's no young talent in the pipeline. Even the fully realized version of DiVincenzo is more of a high-end role player than a star. Given all the draft capital they shelled out in the Holiday trade, it'll be difficult to replenish that future talent base. Their trade avenues are limited for the same reason, and a new Holiday contract would push them into the luxury tax for years to come. In short, it'll be a significant challenge to improve this roster over the length of Antetokounmpo's contract. The win-now mandate very much still stands.
But for now, everyone in the organization can breathe a lot easier. After botching the Bogdan Bogdanovic sign-and-trade that Antetokounmpo reportedly pushed for, Milwaukee salvaged what could've been a franchise-destroying offseason. Antetokounmpo's commitment should keep the team in the title mix for the foreseeable future. It also casts the costly Holiday acquisition in a more favorable light as he seems more likely to re-sign now, and those first-round picks the Bucks sent out in the deal will likely fall in the late 20s with their star sticking around.
The added benefit for Milwaukee is the somewhat belated timing of Antetokounmpo's decision – i.e., after free agency – hamstrung two of their conference rivals for 2020-21. (See below)
All in all, it's a landmark day for the franchise.
What it means for Toronto, Dallas, and Miami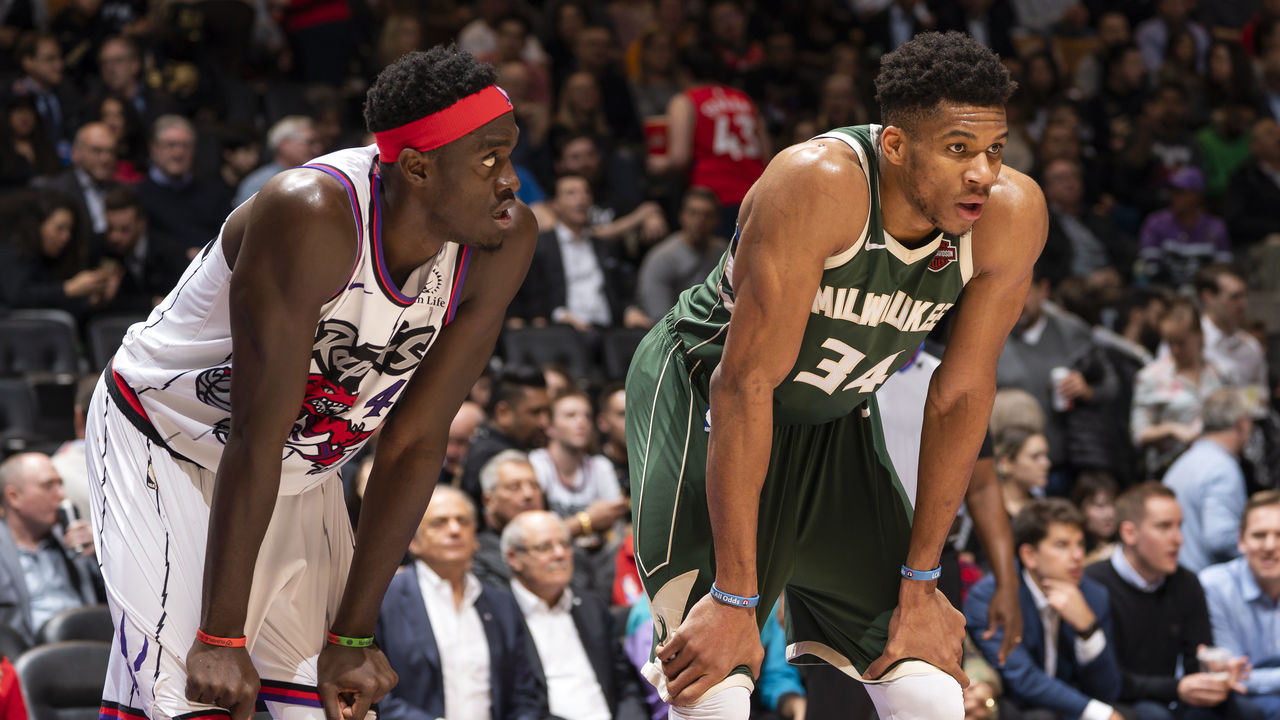 For years, teams have been planning for what was supposed to be a free-agent bonanza in the 2021 offseason. But over the past 18 or so months, most of those high-profile, would-be free agents have signed extensions, from LeBron James and Paul George to Bradley Beal and CJ McCollum. It seems likely Kawhi Leonard will eventually re-up with the Clippers, too.
Antetokounmpo was among the last big fish swimming in that shrinking pond, and three teams, in particular, spent the previous few months telegraphing their intentions to try and reel him in. For the Raptors, Heat, and Mavericks, that dream is now dead. So, what did those teams sacrifice in their respective pursuits, and how can they pivot from here?
For all three teams, retaining 2021 flexibility meant closing the door on signings and trades that would've added long-term money to their books. In free agency, at least, the fallout wasn't as bad as it could have been, thanks to a cap-strapped market that made it difficult for all but a handful of lottery teams to poach free agents. That allowed the Heat to hold onto Goran Dragic with a one-year balloon contract carrying a second-year team option and the Raptors to retain Fred VanVleet on a fair-market four-year deal. Had another team come over the top with a VanVleet offer, the risk/reward calculus for Toronto could've gotten brutally complicated.
That doesn't mean the 2021-focused strategy didn't hurt those organizations in the short term. The last two Eastern Conference champions lost crucial pieces of their rosters due to their unwillingness to offer anything beyond one-year deals. The Heat could've re-signed Jae Crowder for three years at the reasonable cost of the mid-level exception, but they let him walk instead. The Raptors' first- and second-string centers turned down one-year offers to sign two-year deals in Los Angeles. For two teams that could be back in the Finals mix this season, taking a step back is a big deal.
The Mavericks' cost was the lowest of any of the teams playing the cap-space-hoarding game this offseason. The only rotation player the strategy lost them was Delon Wright, a solid backup whose passivity and shaky jump-shooting banished him to the fringes come playoff time. Perhaps the reasoning behind trading Seth Curry for Josh Richardson (who has an $11-million player option for next season that he'll likely decline) was to clear Curry's $8-million salary off their books for 2021. Curry's shooting was a big part of Dallas' top-ranked offense last season, but Richardson is the type of perimeter defender and secondary ball-handler it desperately needed.
The Mavs also have the benefit of a longer-term window of contention than the Raptors and Heat. Punting free agency and failing to take a step forward this season won't matter to them in the same way it does to teams powered by Kyle Lowry and Jimmy Butler, stars nearing the tail end of their primes.
Still, there was an opportunity cost for Dallas, as with Toronto and Miami, that went beyond losing its own players. Staying lean for the next offseason meant passing on potentially helpful players who could've signed team-friendly deals – think Christian Wood, De'Anthony Melton, and Dario Saric. Again, all of these clubs can talk themselves into being fringe title contenders this year, but they're almost certainly worse off for 2020-21 than they would've been if their primary objective was to maximize their roster for the upcoming season.
For the Heat, you could argue the opportunity cost stretches back to last season when they backed out of a trade for Danilo Gallinari – a guy who might've made a difference for them in The Finals – because they couldn't commit to extending him beyond 2021.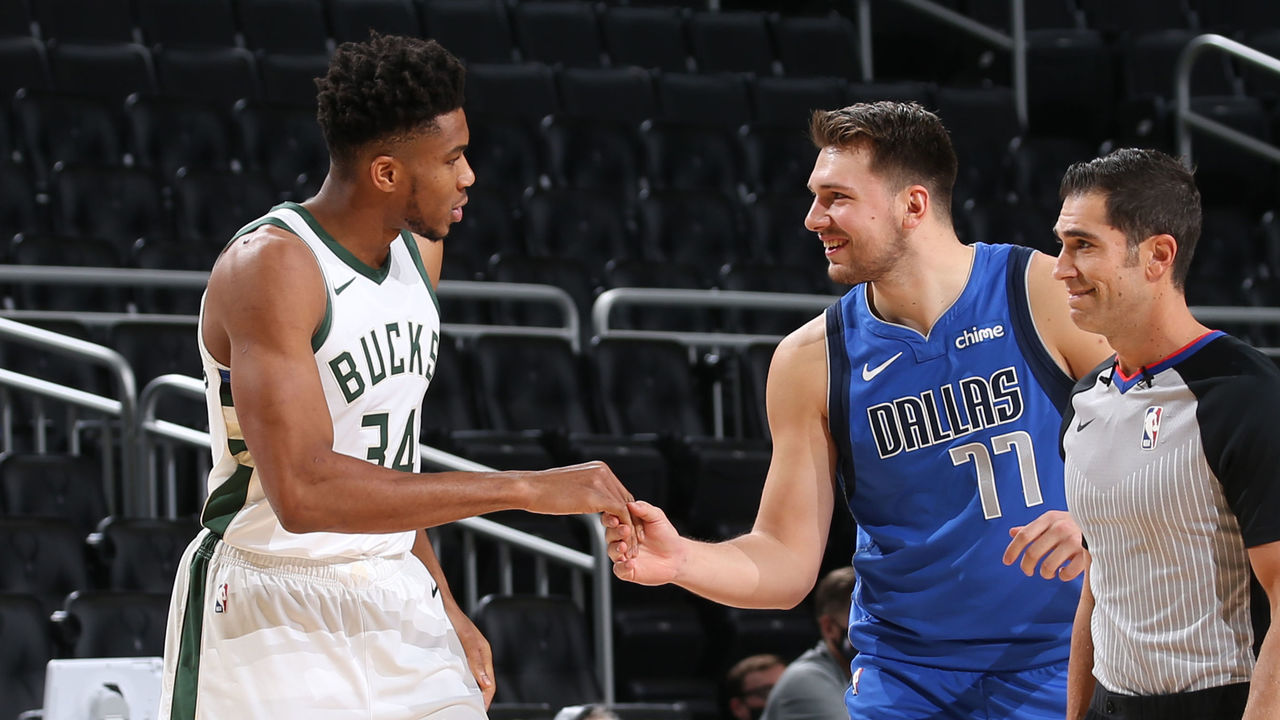 Of course, those were all justifiable decisions if the teams believed they had a chance to acquire a generational talent who would've made them instant title favorites. Sure, Serge Ibaka and Marc Gasol were key components to Toronto's 2019 championship and surprise 2019-20 campaign, but if the Raptors even had a 5% chance of signing Antetokounmpo, minimizing that possibility for the sake of keeping two aging big men for a couple more years would've been malpractice. Ditto for Miami extending Gallinari.
With Antetokounmpo off the table, all three of these teams should be able to pivot toward other profitable paths. They're better positioned to do so now than they would've been had the Bucks star waited until next offseason to re-sign.
The Heat, for their part, already vaporized their 2021 space by giving Bam Adebayo a max extension, and they have the pieces to be a major player in this season's trade market. Miami has already been linked to Bradley Beal and James Harden. Toronto can probably work its way into those trade talks if the front office is willing to put Pascal Siakam or OG Anunoby on the table as a starting point.
Even for an increasingly barren free-agent class, there's value in retaining the flexibility to create max space, and Dallas and Toronto can still do some interesting stuff with theirs. Assuming Leonard re-signs in L.A., Rudy Gobert could become the jewel of next year's free agency, and he'd be a fascinating fit on either team. If Gobert winds up extending with the Jazz or signing elsewhere, those teams can still spread their cap space around to multiple players or use it to absorb a contract in a trade without sending back matching salary. You never know when the next disgruntled star is going to become available.
Another option for the Raptors is to double down on their current group in the short term and kick their cap-space window down the road. Anunoby is extension-eligible, and locking him up now could save some money in the long term, given the breakout he seems poised for.
It should also be noted that signing a max free agent likely means moving on from Lowry. The Raptors would have to renounce his $43-million cap hold to open up space and could then only offer him the room exception (a maximum of two years and $10 million) to return. But with Lowry suddenly looking like the best player in next year's free-agent class, it might behoove Toronto to keep him around, potentially on another one-year balloon deal, and assess its options from there.
By the way, if Lowry doesn't wind up re-signing with the Raptors, he'd be a great place for the Mavericks to spend their cap space.
Obviously, nothing beats acquiring an MVP-caliber player in his prime without having to surrender anything in return. But there are paths to palatable consolation prizes for these teams, and they're all headed up by smart front offices who have surely planned for this scenario. All is not lost.
Maple Leafs' top line shows first hints of greatness in win over Senators – Sportsnet.ca
When Joe Thornton is informed that, even at 41 years and 198 days of age, he only became the second-oldest Toronto Maple Leaf to score a goal, Jumbo wants to know about the man standing between him and history.
Who? (Allan Stanley, the Hall of Fame defenceman) And how old? (41 years, 252 days.)
"So… I gotta play a couple more years, you're sayin', eh?" Thornton smiled.
If the big-bearded, carpool-karaoke-singing, hockey-hug-initiating legend keeps having himself nights like Saturday, we wouldn't rule it out.
Even though the oldest forward in the league has been influencing the outcome of NHL games years before Tim Stützle was so much as an umlaut in his parents' eye.
Sheldon Keefe had a feeling heading into Ottawa's Canadian Tire Centre that this would be the night his prime-time top unit would finally break out. Third time's a charm. The coach just wasn't betting on Thornton to bust the dam before dynamic linemates Auston Matthews and Mitch Marner.
"I don't know that I had Jumbo maybe being the first one to get on the board," Keefe smiled.
"That line, you could tell right from the drop of the puck today, was going to have a night. They've been working really hard. Haven't had the results here quite yet, but they've been really working, and it was just a matter of time for the line."
Fuelling a 3-2 Leafs victory over the Senators and salvaging a split in the weekend back-to-back, the performance of Thornton-Matthews-Marner was about as dominant as a first-line gets. That trio, Keefe's most-used unit at five-on-five, skated nine and a half minutes together, out-attempting the opposition 13-3 in the process.
All three notched their first goals of the season, with Marner rebounding from Friday's lacklustre showing to register three points.
"We're still trying to get the whole rhythm thing down," Marner explained. "It was really our first good game together. We were moving well. Down low we were really creating a lot of chances, holding on to the puck, weren't rushing plays. I think we're really using our creativity out there — and that's something we weren't doing the first two games."
The trio is also communicating more on the ice, an element led by the boisterous, carefree Thornton whether he's in sneakers or skates.
"That first goal, he's screaming the whole time he's behind me," noted Marner, who set up Thornton with a slick drop pass on the rush.
Thornton's first thought, of course, was to feed Matthews cross-ice on the two-on-one. Only when the Sens defender took away that lane did Thornton fire his warning shot to Allan Stanley.
"The amount of attention these two guys get it, I just gotta get open for 'em," Thornton said. "It's been so fun with Mitchy and Matty. We have a lot of fun out there, and I think we'll continue to keep growing as a line. Because we are having fun and we get excited before every game, I think you can tell each game we're getting better. And that's a real good sign. Yeah, I love playing with those two kids."
Matthews won an offensive draw to set up Marner's quick-strike, which deflected off a sprawling Erik Gudbranson's skate. And another Marner drop pass teed up Matthews' bullet one-timer for the power-play winner.
A balanced contribution from three stars who'd had a number of positive shifts but had been snake-bitten up to this point was a major reason Toronto outshot Ottawa 40-19 and gave the puck away eight fewer times than their opponent.
What's telling is that Keefe expanded the praise of his top line to their defensive efforts, particularly Thornton.
The most senior Leaf has played thrice in four nights, averaging 17:58 per game. He's on pace for his most ice time since he was a sprightly 38-years-old.
"Joe had really great legs right to the very end of the game," Keefe said. "Some of our best tracks and catching guys from behind and having a stick on the puck and creating a turnover the last couple of games here in Ottawa came from Joe and his effort there. So, feeling really good about what he's been able to do and how he looks in that area."
Certainly, it's too early to declare the Jumbo and the Kids experiment a rousing success, but Saturday at least hinted at the greatness three guys with elite skill can stir when they're clicking.
"We want to get better every single day we're here," Marner said. "Tonight was a great step forward for us three."
One-Timers
• Brutal break for 19-year-old rookie Nick Robertson. In his NHL regular-season debut, the winger popped off the screen in his 2:20 worth of work, but suffered a knee injury when he was crunched into the boards by Drake Batherson.
"It looks like he's definitely gonna miss some time," Keefe said.
More on Robertson's status will be known after his MRI, which could be as soon as Sunday.
• Jason Spezza skated less than seven minutes but was a perfect 10-for-10 in the faceoff circle, a major reason Toronto won 63 per cent of its draws.
• Even goalie Jack Campbell had to tip his cap to Stützle's incredible first NHL goal, a one-timed clapper plucked out of midair.
"The only thing I could think other than 'I should've had it' was, 'I just want to shake his hand,'" Campbell said. "That was a heck of a play. What a young talent. It's good for the league."
• Keefe spoke highly of Campbell's work in the victory. Toronto's starting goalie for Monday's game versus Winnipeg has yet to be announced.
Toronto Maple Leafs game recap: Leafs remember who they are, defeat Ottawa Senators 3-2 – Pension Plan Puppets
The Toronto Maple Leafs came into game three of the 2021 season sporting an overtime win over the Montreal Canadiens and a two goal loss to the Ottawa Senators. Tonight was the second game of a back to back in the nations capital. It featured the regular season debut of highly touted prospect Nick Robertson, as well as the goaltending duo of Jack Campbell and Aaron Dell, giving Frederik Andersen the night off after two shaky starts.
Speaking of shaky starts, we get an offside call seconds into the game. It's not that bad jsut silly. The first few minutes are a lot of back and forth, board play, scrums, but no shots or attempts. The Leafs start to get frisky in the offensive zone approaching the three minute mark; Zach Bogosian breaks his stick on a blue line shot attempt, William Nylander tries to put the puck through the side mesh. Jack Campbell gets tested quickly afterwards, and we get some nice safe play up and down the ice until Erik Gudbranson blocks a shot and the puck gets lots in his pants.
Mitch Marner receives a pass close to the net, but dangles one too many times before taking his shot and it's easily stolen by Thomas Chabot.
Marner tries to retrieve the puck, but trips Chabot and gets called for it. Should he have though? That's questionable. The Senators run a smooth power play but the Leafs are able to get in the way, block some passes, and when the Senators do get through Jack Campbell makes the save to kill off the penalty.
The game continues. Neither team is particularly putting pressure on the other, nor are they doing anything spectacular. Thankfully it's not completely frustrating, though that's probably because the game is tied. Auston Matthews and Nick Robertson get some good shots on net, but Matt Murray knocks them away.
Joe Thornton just completely falls over and slides down the ice. Forget goals, or fights, that is my favourite part of hockey.
Justin Holl easily strips Evgeni Dadanov of the puck, preventing him from getting his first as a Senator. HOWEVER the Senators regroup and Nikita Zaitsev shoots from the blue line, it hits Nick Paul in the midsection, which redirects the puck past Jack Campbell and into the Maple Leafs net. 1-0 Ottawa.
Pressure comes from the Maple Leafs in response to this goal. The puck is cleared up ice from the Leafs zone by TJ Brodie, Mitch Marner skates it in, drop passes to Joe Thornton and Jumbo scores his first to tie the game!
Goal scored by #97 Joe Thornton. Assist, to a player who was less than 2 months old when Thornton was drafted, Mitch Marner.

— Rob Pizzo (@robpizzo) January 17, 2021
#FancyStats
The period ends tied at one each. The Senators are playing like a team who have been together for three years, not coming out of the bottom of a rebuild, where as the Leafs have forgotten how to defend and pick their spots for shooting the puck (the spots should be closer to the net).
After four periods of hockey against the Senators, I really feel like I underestimated them. Hopefully the Leafs get their things together for a more cohesive and solid second period.
They'll be doing it without Nick Robertson though, as he's out with a knee injury after Drake Batherson mashed him into the boards.
The Maple Leafs got revenge though, as Mitch Marner quickly scores on Matt Murry to open the second period.
The Senators get a chance to tie the game as John Tavares gets called for hooking, but the Senators can't get a good chance, and Jack Campbell makes the necessary saves, and the penalty is killed.
Thomas Chabot gets the Senators their first penalty when he slashes John Tavares on the hand – the hand he needs to shoot pucks too! The Senators do a good job killing this penalty until Paquette makes a hand pass off a face off to give the Leafs 12 seconds of a five on three. They don't score on the five on three, Chabot comes back to defence, but the Leafs are playing around in the offensive zone until a puck deflects out and down the ice.
The Leafs power play has a great sequence that sees Tavares, Matthews, and Rielly have great chances but nothing gets past Murray. On the plus side they got seven shots off on that power play. Great work, even if it didn't go as planned.
Going back and forth with the penalties, Ilya Mikheyev is careless with his stick and gets it up high on Chabot. The Leafs keep the power play at bay for 40 seconds until Marner is called for puck over the glass.
The Senators waste their two man advantage without getting a proper shot off – not surprising as they only had 10 shots up until the power play – and the Leafs kill Marner's penalty as well, keeping the Senators from scoring or getting a shot.
Auston Matthews comes close to the five hole, but Murray closes his legs in time. The Senators get a couple weak shots, the Leafs continue to control the puck though, and the second period will end with the score 2-1 and shots 28-12 for the Leafs.
Also, this is how the period ended. Okay, I guess?
The third period starts with the Leafs getting two quick shots on net and Alex Kerfoot drawing a hooking penalty from Josh Brown, so they get their third power play of the night early on in the third.
The first unit clicks on this one and Auston Matthews gets a shot from the top of the circle past Murray for his first goal of the season:
The Senators finally get their first shot on goal – five minutes into the period – and it's stopped by Campbell (shots are 35-13 now for Toronto). The Maple Leafs are up by two, and are spending the third period clogging the neutral zone, and protecting the lead. The Senators are barely getting any possession time, and even less offensive zone time. The Maple Leafs are showing up for real now.
Brady Tkachuk tries to get under Matthews skin, but now that he's scored Auston is afraid of no one.
The Senators manage to get a second goal past Jack Campbell, and it's a big one for them as Tim Stützle gets the first NHL goal of his career. 3-2 Maple Leafs.
The Senators have a chance to build off the momentum of that goal as Zach Hyman is called for high sticking as Thomas Chabot shows off his acting skills.
This powerplay is a bit better for the Senators, but Jack Campbell still won't let them have a goal on the man advantage.
The Senators are pushing hard to tie the game, playing the Leafs more until Stützle gets called for tripping Jake Muzzin, giving the Leafs a late powerplay and the chance to put the game away. They don't, as the Senators kill off the penalty without any scares from the Leafs. Drake Batherson shoots on Campbell, how kick saves the puck, but the Leafs can't clear after that and there's a minute long scramble in front of the Leafs net as the Senators try to score before the game ends.
They don't!
Leafs win!
The first regulation win of the season for the Maple Leafs, outshooting the Senators 40-19. It started badly, but ended well. The Leafs ran the game in an unexciting way, got the win and now flee Ottawa for the comforts of home.
Game four is Monday night against the Winnipeg Jets*, 7:00PM on TVA Sports and Sportsnet Ontario.
Game grades: Edmonton Oilers outworked, outsmarted, as Montreal Canadiens dominate them – Edmonton Journal
Article content continued
Dominik Kahun, 4. He got off a decent tip shot on the power play in the second. But he was just one of the many smaller Oilers forwards who had trouble with the big Montreal defensive group.
Kyle Turris, 4. Another player who struggled. He got the first Grade A scoring chance shot of the game, taking a pass in the slot from linemate Tyler Ennis. Blocked a wicked Shea Weber shot in the first. Otherwise wasn't able to make an impact.
Jesse Puljujarvi, 3. Was involved in the oddball n-zone turnover leading up to Montreal's third goal. He got off a decent one-timer attempt on a Draisaitl pass late in the second. Tripped over the puck early in the third, then failed to get the puck in deep, the play emblematic of the his game and Edmonton's game. He was a culprit on two goals against, so not his night, not even close.
Tyler Ennis, 3. Worked hard but made no impact. Got beat on the backcheck on a dangerous Paul Byron rush in the third.
Devin Shore, 3. This line had a few good shifts, but not enough. Another quiet game.
Joakim Nygard, 4. Showed his speed a few times but not much else.
Alex Chiasson, 4. Battled hard on the power play, but couldn't help his unit score.
Darnell Nurse, 3. Some major and costly mistakes this game from Nurse. He got a stick on Tyler Toffoli's stick to turn a dangerous breakaway into a far less dangerous chance early in the first. But he went for the big hit and caused a two-on-one leading to Montreal's second goal. Paul Byron beat him on the rush in the third.