What should Canada Day marketing look like in 2021? – Media In Canada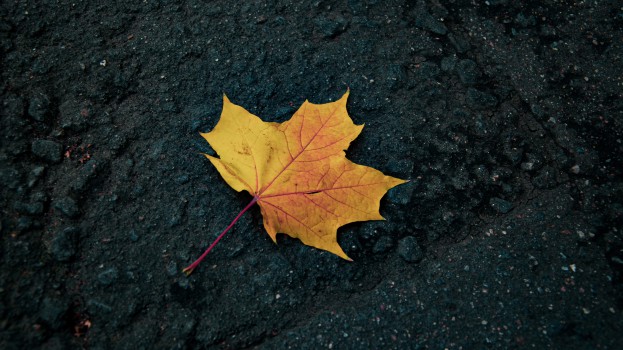 Recent discoveries at former residential school sites over the last month have brought into sharp relief the fact that there are parts of Canada's history and growth as a nation that might not be something we should be celebrating.
And the calls for cancelling or rethinking celebrations have reached Canada's marketing departments.
Several of the creative and media agencies strategy spoke to said that these conversations have been going on throughout June. A spokesperson for a major social media company told strategy that numerous advertisers had approached it seeking advice on whether to pause or reconsider previously planned campaigns.
The Zeno Group recently tried to get a gauge on consumer sentiment around brand messaging on Canada Day, polling a nationally representative sample of 1,520 people on June 24 and 25.
According to the survey, a majority of Canadians (56%) say it is acceptable for a brand to post "positive" social media content related to Canada Day this year, compared to 21% who say it is unacceptable and 23% who are unsure. Unsurprisingly, those results largely shift to align with whether or not someone plans to have their own personal celebration (a group that includes more men, Western Canadians) or will not out of respect for Indigenous communities (a group that includes more people under 35 and British Columbians).
However, Canadians are more split on what kind of messaging they categorize as "acceptable." While 40% of respondents said they'd support "celebratory" messaging, 41% said they'd support calls from brands for Canadians "to reflect on the country's history and honour the culture and traditions of Indigenous peoples."
A "middle ground" option – with brands acknowledging the long weekend without explicitly mentioning "Canada Day" – was only supported by 7% of Canadians, suggesting that Canadians want brands to acknowledge what is going on in some way, instead of avoiding the issue.
Among the people who don't believe any kind of "positive" messaging from brands is appropriate, 61% said they'd prefer messages of historical reflection, with 23% saying they'd prefer brands stay silent altogether.
Regardless of their feelings on the issue, Canadians also seem to be indifferent to taking action in response to the kind of messaging a brand puts out on Canada Day, with 46% uninteresting in taking actions and 18% not engaging with brands on social media in the first place. Another 13%, which Zeno describes as a "small but vocal minority," say they would take action to express their dissatisfaction with the posts, including refusing to purchase a product or service (6%), unfollowing or blocking the brand (6%), calling them out publicly (5%) and contacting the brand directly to encourage them to remove the messaging (3%).
Brands need to be aware of this "small but vocal minority," as they are either made up of Indigenous voices or people supporting them, and their call to reconsider Canada Day as a moment for celebration is likely to continue building support, as it has for several years.
But for this year, how exactly these consumer sentiments and internal conversations will impact marketing plans might not be fully clear until after Canada Day has come and gone. The agencies strategy spoke to were not at liberty to divulge details about specific clients, but several did say that they did not have any major above-the-line campaigns planned this year anyway, with most activities taking the form of things clients handle internally, such as social media posts, sales and promotional events. Among those that did have knowledge of clients' Canada Day activities, there was a mix of those that had made pivots and those that planned to "stay the course," though the consensus leaned towards the former.
A look across Canada's major retailers shows that while many of them are running promotional events this week and through the long weekend, they are relatively devoid of "Canada Day" messaging, instead focusing on things like the arrival of summer, or sales specific to certain product categories. The brands strategy reached out to also did not respond to requests for comment by press time about whether or not their sale events were pivoted away from Canada Day messaging, or if they had committed to the summer approach from the start.
One of the companies that did offer an on-the-record comment to strategy was Molson Coors.
While its flagship Molson Canadian brand did a big push around supporting local breweries last year, a Molson Coors spokesperson said it did not have any "big" campaigns specific to Canada Day this year – instead focusing on the upcoming Olympics – but that it has already taken a series of internal and external actions including referring educational resources to employees and contributing to organizations that provide counselling, education and justice support for Indigenous peoples and communities across Canada.
"With our company being founded in Canada and having facilities and people across the nation, we wanted to help on the corporate level inside and out," they said.
There is also a push on the agency side to do right by Canada's Indigenous communities on July 1. The ICA is encouraging people to donate the salary they receive on the statutory holiday to a charity that supports Indigenous people or to an Indigenous-owned business, while taking the day to educate themselves personally on the history of Indigenous people within Canada. Using the "#ReconcileCanadaDay" hashtag, people can share where they are sending their money and the educational resources they are using, and the ICA is sending out a bulletin to its membership through its app and email list today to encourage them to participate.
With files from Mike Connell. This story also appeared in strategy.
Top 10 Casino Movies You Must Watch in 2021
Gambling provides inherent drama for movies since, by definition, they revolve around risk. You likely avoid watching prudent and cautious characters as a casino lover and prefer people putting themselves on the line in desperate, sometimes irrational, hope for a big score.
The gambler in casino movies is like the veteran detective taking up one last case before retirement. They may have a calm home life in the end, but counting their wins makes the perfect backdrop for high octane chases, mysteries, and action. Here are ten films that strap you in for a wild ride through gambling or the world it takes place in.
California Split
California Split is perhaps the most successful classic by director Robert Altman. Altman stars in the film as Charlie, a gambler that befriends Bill, another gambler. Charlie has a severe gambling addiction, but Altman exudes his laid-back charm and casual mastery to delightful effect.
The two friends working side by side reeked of a rakish charm, making the film a high watermark of the 1970s' hangout cinema. The movie explores a beautiful male friendship with a whole lot of gambling in between. The gut-punch ending may be muted, but it is a perfect ending to such a wild ride.
The Gambler
James Toback based this film on his own addiction, and it ended up being a massive success during its release in 1974. What is great about the classic movie is that the main character, Axel, is obsessed with gambling for the danger and self-destruction. He makes bets to fall deeper into the rabbit hole, even arguing that the fun of gambling is losing for him.
This is such a dangerous situation for any gambler, to say the least. However, Axel, played by James Caan, brings the audience on his desperate chase for the next rush. He may be gambling in casinos, but he's playing Russian roulette.
Fear and Loathing Las Vegas
This cult-favorite film is based on the true story of journalist Hunter Thompson played beautifully by Jonny Depp. The title character and his lawyer take a psychedelic trip from Los Angeles to Las Vegas to cover a sports event. In Sin City, the duo blow their money on drugs and venture in search of the American Dream, running into gamblers, drug dealers, police officers, and hitchhikers.
This casino movie does not depict the glitz and glam of Las Vegas but the dark, deranged, and dangerous place it can be when dealing with the wrong crowd.
Uncut Gems
This Josh and Benny Safdie's 2019 thriller got a well-deserved discussion for its incredible intensity. The film features Adam Sandler as Howard, a hopeless gambling addict who takes players on a nerve-wracking ride and cannot stop until he completely destroys himself.
The brilliance is Howard's ability to suck viewers into his sickness, having us rooting for the crazy ideas he concocts. The film injects the character's mania into the audience's veins that even after the tragic finale, one may want to get right back on the ride for the crazed rush again, just like addiction.
The Hangover
Not all gambling-themed movies are serious and seedy. Some like the 2009 comedy The Hangover are lighthearted with some casino fun thrown into the mix. This movie follows the adventures of a Las Vegas bachelor party that takes "what happens in Vegas, stays in Vegas" to a new level.
We meet the three main characters waking up and unable to recall the previous night's events and must work it out. Among the biggest mysteries they have to solve is why one is wearing a wedding band.
Casino
This must-see work of art is directed by the legendary Martin Scorsese and stars Robert De Niro, Joe Pesci, Hames Woods, and Sharon Stone. Casino goes behind the curtains of a mob-controlled casino and gives a glamorous high-end rendition of the Sin City lifestyle. Robert De Niro plays the lead, an ex-gangster seeking to turn his life around by working a regular job on a Las Vegas casino floor. However, his search for normalcy is soon interrupted by Joe Pesci, a mafia underboss seeking help with his establishment.
Croupier
Croupier turns the tables and looks at the gambling world from the dealer's point of view. Jack, an aspiring novelist, played by Clive Owen back when he was a lightning bolt, is desperate for money and becomes a croupier.
The croupier makes the players his subjects, exploring the sweating anxiety and crippling sadness as consequences of throwing money and lives at the tablets. The film captures the dingy gambling lifestyle in a magnetic and intoxicating way, leaving the audience satisfied with the plot's complications.
Rounders
Rounders easily qualifies as the Citizen Kane for pathological gamblers. While the film touches on an issue affecting millions worldwide, it does a great job capturing the swagger and dopey masculinity of going pro in poker. Mike (Matt Damon) discovers a hidden poker talent. He realizes it is not a sustainable career, but his best friend Lester drags him back to the frenzied world of gambling. The poker drama is an educational piece showing a realistic example of how compulsive gambling has severe consequences.
Casino Royale
The Martin Campbell 2006 remake of Casino Royale is among the highest-rated from the 007 series. The movie is a sleek representation of the risk, wealth, and classic in the high-stakes world. Daniel Craig plays the secret agent James Bond on a mission to stop a criminal banker.
Craig plays a high-stakes poker game of Texas Hold 'em at Montenegro's Casino Royale in one showdown. It still has the extravagant super spy atmosphere, and it shows how criminal organizations use gambling to launder their money.
21
21 is a movie so compelling with elaborate gameplay sessions and dangerous action that it can be challenging to believe it is based on true events. The film presents a group of MIT students and their professor using a card counting technique to swindle casinos of millions. While they do get caught in the end, the team ends up establishing one of the most effective and frowned upon ways to win in blackjack.
Closing Thoughts
These films are all available to watch online on different platforms. Some of them showcase the glamour that comes with gambling, while others serve as a warning for digging yourself too deep into the casino world.
Tencent tanks 10% after Chinese media calls online gaming 'opium' as regulatory concerns mount – CNBC
A logo of Tencent is seen during the World Internet Conference (WIC) in Wuzhen, Zhejiang province, China, November 23, 2020.
Aly Song | Reuters
GUANGZHOU, China — Shares of Tencent and NetEase plunged on Tuesday after Chinese state media branded online gaming "opium" and likened it to a drug.
The article also called for further restrictions on the industry in order to prevent addiction and other negative impacts on children.
However, the article was deleted a few hours after publication.
Tencent shares closed around 6% lower, while NetEase closed down almost 8% in Hong Kong, with both companies clawing back some earlier losses. Tencent is one of the world's largest gaming companies responsible for high-profile games like "Honor of Kings."
NetEase declined to comment. Tencent was not immediately available for comment.
The article, by Economic Information Daily, a Chinese state-run publication that's affiliated to the official Xinhua newspaper, said that online gaming addiction among children is "widespread" and could negatively impact their growth.
The article said that in 2020, more than half China's children were nearsighted and online games affects their education.
The sentiment in the article is not that new. For a long time, the Chinese government has been concerned about the impact of video games on minors.
In 2018, Beijing froze new game approvals over concerns that gaming was impacting youngsters' eyesight. In China, online games require approvals from the regulators.
In 2019, China brought in rules that banned those under 18 years from playing online games between 10 p.m. and 8 a.m. and restricted the amount of time they could play.
"The article brought attention to gaming addiction among minors. It is reminiscent of older articles where video games were compared to digital heroin," said Daniel Ahmad, senior analyst at Niko Partners.
"The timing of the article has raised concern among investors given the recent crackdown on tech companies and the education/tutoring sector."
Tencent announces new measures
The article also called for more control over the amount of time children are playing games for and review content of games more stringently to reduce the amount of "improper" information shown to minors.
"For the next step, there should be stricter controls over the amount of time minors play online games. It should be reduced by large amount from current level," the article said, according to a CNBC translation.
Both NetEase and Tencent have introduced measures to protect young players including real-name registrations to play games. Last month, Tencent introduced a facial recognition feature on smartphones to verify that the gamer is an adult.
But after the publication of the article on Tuesday, Tencent announced further gaming restrictions
It will reduce the amount of time those under 18 years old can play the company's games on non-holiday days from 90 minutes to one hour and on holidays from 3 hours to 2 hours.
Tencent will also bar children under 12 years old from spending money in the game.
The gaming giant said it will also crack down on identity fraud to find minors who are using adults' accounts to play games. These new measures will begin with Tencent's "Honor of Kings" game and eventually roll out to other titles.
Tencent also called for the whole industry to discuss the feasibility of banning gaming for children under 12.
Ahmad noted that most revenue in China is generated by players who are 18 years old and above.
"If more measures come into place to prevent youth addiction to gaming, it won't stop revenue generating gamers from playing," Ahmad said.
Media Beat: Aug. 03, 2021 | FYIMusicNews – FYI Music News
Canada's auction of 3500 MHz spectrum, which is key for next generation 5G networks, generated a record C$8.9 billion, with the country's three dominant telecom companies accounting for more than 80% of the amount raised.
Out of 1,504 available licenses, 1,495 were awarded to 15 companies, including 757 licenses to small and regional providers, Innovation Minister Francois-Philippe Champagne said in a statement on Thursday.
Preliminary results showed that BCE Inc spent C$2.1B, Rogers C$3.3B and Telus Corp C$1.9B. – David Ljunggren & Moira Warburton, Reuters
Canadian Heritage Minister Steven Guilbeault was recently asked about his plans to mandate licensing of links to news articles on social-media sites such as Facebook. While the policy is often referred to as a link tax, Mr. Guilbeault insisted that it was not a tax, stating "some people think every time the government acts, it's a tax. What I'm working on has nothing to do with tax." Instead of a government tax scheme, Mr. Guilbeault explained that he intends to have the Copyright Board of Canada set a fee for the links to articles, backed by government power to levy fines for non-payment.
Leaving aside the semantic debate over what constitutes a government tax, my Globe and Mail op-ed argues that the comments are notable because when it comes to addressing the concerns associated with the large technology companies, Canada should be working on taxation. Mr. Guilbeault has said his top legislative priority is to "get money from web giants," yet rather than focusing on conventional tax policy, his preference is to entrench cross-subsidy programs that keep the money out of general tax revenues and instead allow for direct support to pet projects and favoured sectors.
Islands with low population density, particularly those with distinct seasonal changes, fared the best with New Zealand topping the list compiled by Global Sustainability Institute.
Iceland, U.K., Australia (specifically Tasmania) and Ireland made up the rest of the shortlist where it would be best for society to restart after a collapse.
Northern Canada, while not on the shortlist, could act as a "lifeboat" in the event of societal collapse due to climate change and extreme temperatures, but survival would rely on maintaining agriculture and renewable energy sources to keep the population alive. – Brooke Taylor, CTV News
Religion and politics are never polite subjects to discuss in mixed company. But imagine if what most people consider to be merely a social faux pas became the reason you were fired from your job, sued, or had all of your personal information spread publicly on the internet. Simply because someone at the table disagreed with whom you voted for.
For most of American history, this response would be unfathomable.
But it happens every day.
Journalists and editors get fired for printing differing opinions—even if they don't agree with that opinion themselves. Small business owners get sued or fined for following their conscience. Workers get fired for social media posts from their youth. Not even Abraham Lincoln is safe when the mob is on a warpath.
The danger and destruction of cancel culture is far-reaching and, if we aren't careful, it could become a defining characteristic of American culture for posterity.
It's a popular issue with the talking heads on cable news, but the Center for Excellence in Polling wanted to see what a diverse population of the United States thought of "canceling" people for their beliefs.
The results paint a very different picture than the woke elites would have you believe.
Started almost two decades ago with a stated mission to "provide information to Chinese communities to help immigrants assimilate into American society," The Epoch Times now wields one of the biggest social media followings of any news outlet. – Brandy Zadrozny & Ben Collins, CNBC News
There may be no such thing as perfect security, as one classic adage in the field states, but that's no excuse for passivity. Here, then, are practical steps you can take to reduce your "attack surface" and protect yourself against spyware like NSO's. – The Intercept
[embedded content]