What the "OLED Model" means for the future of Nintendo Switch – Ars Technica







Nintendo





Nintendo





Nintendo





Nintendo





Nintendo





Nintendo





Nintendo





Nintendo
Where is my 4K "Switch Pro" upgrade?
The most surprising thing about the Switch's newly announced "OLED Model" might just be what it's missing. Namely, it's missing a new chipset that bumps up the processing power above what's available on existing Switch hardware.
That lack of improved internals is surprising mainly because of a number of reports that promised the next Switch would support a bump to "4K graphics when paired with TVs," as Bloomberg phrased it is as recently as March. Bloomberg's reporters tend to be reliable when it comes to this kind of insider Nintendo reporting, including an early 2019 report that predicted a "lower-priced" Nintendo Switch Lite months ahead of its announcement. Bloomberg also got the other details right about the OLED Model, including the 7″ OLED screen that maintains the original Switch's 720p resolution and the general timing of when manufacturing would begin.
Maybe Bloomberg's reporters just got ahead of themselves on this one detail and assumed 4K support that was never really in the cards. More likely, though, is that Nintendo just changed its plans for a processing-power boost at some point after Bloomberg's sources first leaked the information.
That theory would line up with the worldwide semiconductor shortage that has plagued the global supply chain in recent months. That's the same shortage that Sony and Microsoft have already admitted could limit supplies of their next-generation consoles through the end of the year, suggesting that Nintendo probably isn't immune to the same forces.
As the extent of those shortages became clear in recent months, Nintendo may have been faced with two options. The industry giant could delay its "Switch Pro" plans until the chips it needed for a more powerful system were available at an acceptable cost (likely meaning pushing back to a 2022 launch). Or it could scale back its plans, make use of readily available OLED screens, and launch a more limited redesign that kept the same basic internal hardware architecture in time for the 2021 holidays.
I don't have access to Nintendo's decision process here, so the actual considerations may have looked very different. But these kinds of changing circumstances would provide a plausible explanation for why expectations and early reporting on a "Switch Pro" didn't match reality in this case.
Does the Switch really need a power boost?
Even when the Switch launched in 2017, it was underpowered compared to its console competition. Now that the console is quickly approaching its fifth anniversary, its raw hardware power is absolutely dwarfed by fully 4K systems like the PlayStation 5 and Xbox Series X/S.
Here's the thing, though: there's no real evidence that's a problem for Nintendo.
Despite the lack of power, the Switch is still selling extremely well, pushing nearly 29 million systems worldwide in the last fiscal year. Bloomberg's Takashi Mochizuki points out that it is currently on track to sell 100 million units faster than any other home console (though portable systems like the Nintendo DS sold even faster)
Those kinds of sales numbers don't suggest an immediate need for a midgeneration power-boosting redesign. The system's mix of first-party exclusives, a wide range of indie and third-party titles, and a hybrid portable/TV form factor is obviously still a hit with gaming audiences, even without the raw hardware power of the competition.
Sure, Switch owners miss out on some high-end blockbusters that require the latest-and-greatest processors to power their worlds. But some publishers are working around those limitations with visually downgraded ports or even streaming options that run high-end games on powerful remote servers.







Nintendo





Nintendo





Nintendo





Nintendo





Nintendo





Nintendo





Nintendo





Nintendo





Nintendo





Nintendo





Nintendo





Nintendo



Even with an upgraded system-on-a-chip, though, a 4K "Switch Pro" would still, in all likelihood, be full of visual compromises compared to the competition. These days, getting true 4K performance in a console requires a lot of space for components and heat dissipation, as we've seen with the relatively gargantuan PS5 and Xbox Series X. Even approaching that kind of performance on a system with the Switch's portable form factor would have been difficult, if not impossible. That's true even if the system leaned heavily on "smart" 4K upscaling from Nvidia's DLSS, as reports suggested it might.
Maybe this kind of internal power upgrades (and maybe a resolution-bump for the Switch's screen?) are still a possibility for a real "Switch Pro" update in coming years. But there's nothing to suggest that any of these features are necessary to keep the Switch relevant in today's gaming market.
Is the Switch a portable first or a console first?
The value proposition of the OLED Model Switch is very different depending on how you use the system. When compared to the standard $300 Switch model, players who use the OLED Model away from the TV get an improved screen, improved speakers, and a heavily upgraded kickstand for "tabletop" play. OLED Model players who use the Switch while connected to the TV, on the other hand, get… a better-looking dock with a wired Ethernet port (both sets of players also get more internal storage).
That contrast helps cement a general impression that we've had ever since the release of the Switch Lite in 2019; Nintendo seems to be putting more emphasis on the Switch as a portable system than as a TV-based console these days. That's at least a little surprising considering that, as recently as 2018, Nintendo was saying that docked and undocked playtime for the Switch was "about even" across all players.
Maybe that split has changed in the intervening years. Or maybe Nintendo has simply decided to lean into the portable experience as the Switch's key differentiator from its more powerful console competition. Either way, Nintendo apparently sees the Switch as a portable system that can optionally be plugged into a TV, rather than the other way around (and despite what Nintendo told Polygon in 2016, when the 3DS still provided Nintendo's portable hardware focus).
Who is it for?
Even for portable users, the OLED Model's small improvements over previous Switch hardware might make it hard for existing Switch owners to justify spending a full $350 on an upgrade. But if you're one of the millions of people who will be in the market for their first Switch this holiday season, a $50 relative price difference for those same improvements might not seem so ridiculous.
Keep in mind that households purchasing their first Switch still accounted for 80 percent of the console's worldwide sales in the fiscal year that just ended in March. That's roughly 23 million of the roughly 29 million consoles Nintendo sold in the 12-month period—numbers that help explain who Nintendo probably sees as the core audience for this slightly improved top-end Switch model.
In any case, the old $300 Switch and the $200 Switch Lite aren't going anywhere for the time being. And the new model plays the same games and uses the same controllers that already exist, meaning it won't split the Switch hardware or accessories market in any meaningful way. That makes the OLED Model a relatively risk-free way for Nintendo to introduce a "high-end" Switch (with a bit of a high-end price point) without being too disruptive to what's obviously working well so far.
Listing image by Nintendo
Sony introduces two Inzone gaming monitors (4K 144Hz and FHD 240Hz), three headphones too – GSMArena.com news – GSMArena.com
Today Sony unveiled a new series of gaming hardware – Inzone. The launch products are two monitors and three headsets. Inzone products are designed for an immersive gaming experience be it on PC or on a PlayStation 5.
Sony Inzone M9 and M3 gaming monitors
Both are 27" gaming monitors with IPS LCD panels. The Inzone M9 has 4K resolution and 144Hz refresh rate (120Hz over HDMI). For improved dynamic contrast, it uses Full Array Local Dimming. It peaks at 600 nits brightness and has a VESA DisplayHDR 600 certification. Additionally, this monitor has 95% DCI-P3 coverage.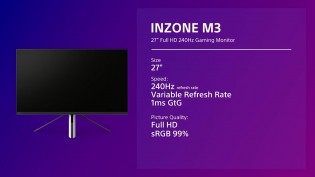 Specs: Sony Inzone M9 • Sony Inzone M3
The Sony Inzone M3 drops down to 1080p resolution, but increases the refresh rate to 240Hz (including over HDMI). The panel is edge lit and has a peak brightness of 400 nits (DisplayHDR 400). This display offers 99% sRGB coverage.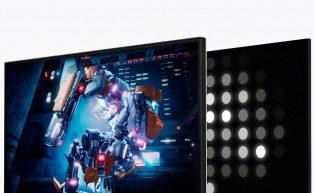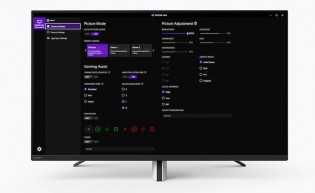 Full Array Local dimming on the Sony Inzone M8 • The Inzone Hub PC software can control all settings for the monitors
Both displays are calibrated at the factory to hit their color accuracy goals. They also support HDR10 and HLG types of HDR. As for the refresh rate, they support G-Sync and HDMI 2.1 VRR for variable refresh rate (24Hz minimum). They also boast 1ms gray-to-gray transition times.
Both monitors are equipped with two HDMI inputs, one DisplayPort 1.4. Additionally, they have a built-in USB hub – one Type-B goes in, three USB Type-A come out. These are perfect for connecting keyboards, mice and controllers as the built-in KVM functionality will switch the USB connection along to follow the video input.

This will allow you to connect both a PC and a PlayStation 5. There are some PS5 specific features like Auto HDR tone mapping and automatic genre picture mode (e.g. switching to Cinema mode when you put on a movie). There are PC features too, like dedicated PC software that lets you tweak every setting of the monitor.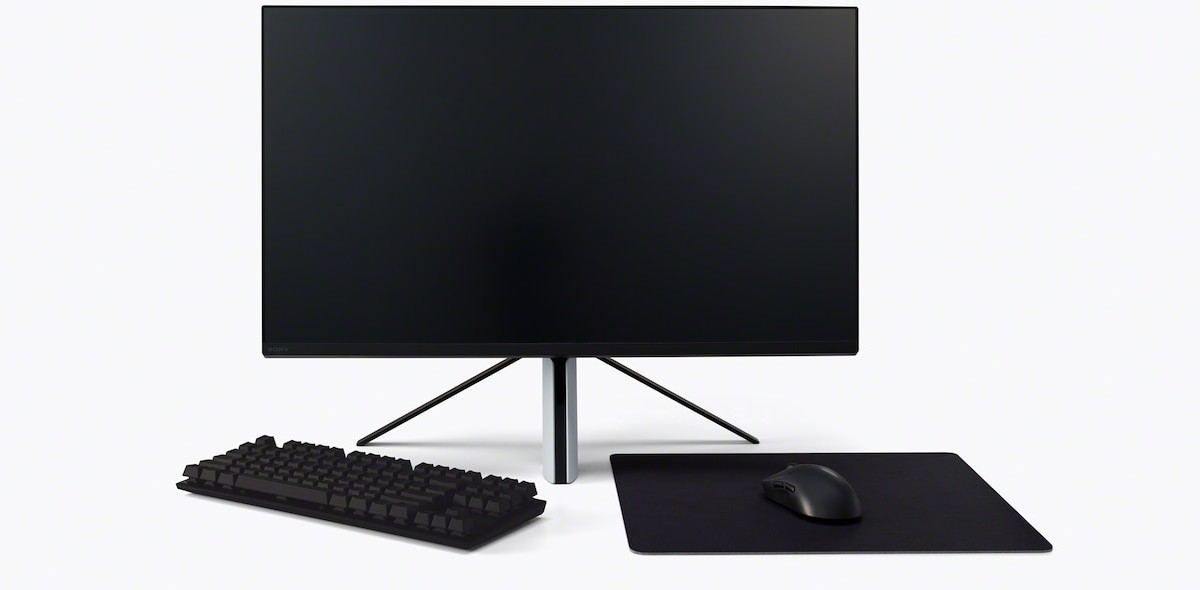 The stands of both monitors let you adjust the height and tilt for maximum comfort. The central pillar works as a cable channel to keep things neat. The M9 also has an RGB LED strip on the back to match your lighting setup.

The Sony Inzone M9 is available for pre-order at $900/€1,100/£1,000 (coming this summer). The Inzone M3 will launch by the end of this year with a price of $530.
Sony Inzone H9, H7 and H3 gaming headphones
These three share the same external design, but offer different capabilities to match your needs and budget. The first two are wireless, the H3 is a wired headset.
When you heard "wireless" you may have winced and while the H9 and H7 do support Bluetooth, they are best used with the included USB dongle that enables low-latency connection over 2.4GHz. The headphones can be connected to both the dongle and your smartphone (over Bluetooth), so you can easily answer an incoming call.

The boom mic offers great audio quality for voice chats in game and is easy to control – flip it down to talk, flip it up to mute. There is a hardware button that changes the audio balance between game audio and voice chat.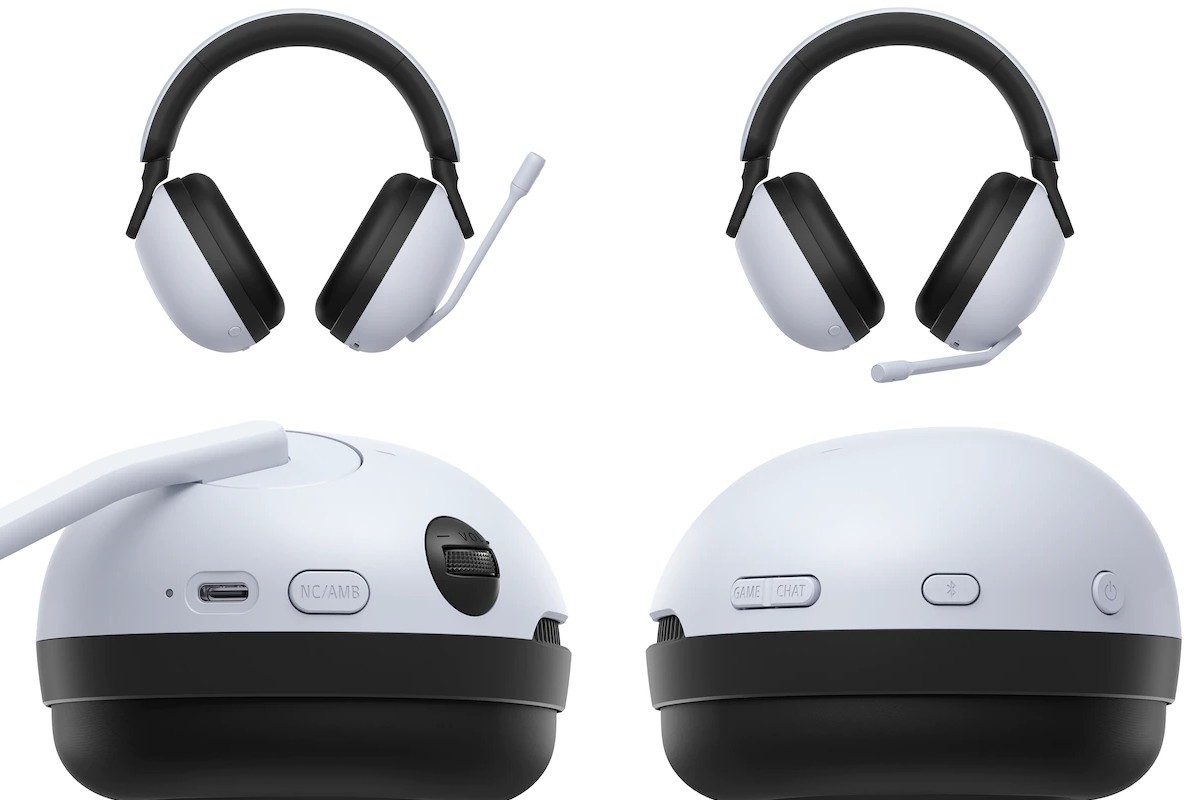 All three headphones support 360 Spatial Sound. This can be activated by the Inzone Hub PC software, which also includes algorithms to turn 2 channel stereo into 7.1 channel surround sound. There is a 360 Spatial Sound Personalizer app for smartphones.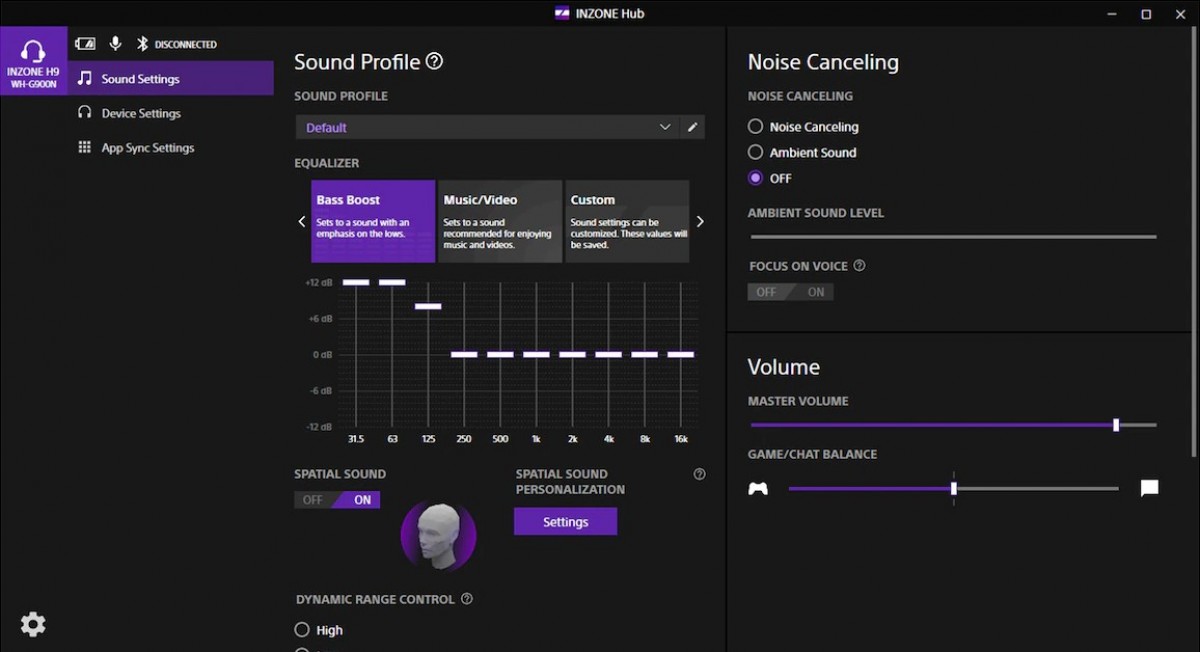 The Sony Inzone H9 supports Active Noise Cancellation and have a dedicated button to toggle Ambient sound mode (100Hz-8,000Hz). With ANC off, the headphones can last for 32 hours of play time.
The Inzone H7 do not have ANC. On the plus side, they have longer battery life of 40 hours. Both the H9 and H7 feature 40mm drivers (EDCCA Voice coil with neodymium magnets) and 5Hz-20,000Hz frequency response.
The Inzone H3 don't have to worry about batteries. These headphones also have 40mm drivers (CCAW Voice coil with neodymium magnets, 35Ohm impedance) with 10Hz-20,000Hz frequency response.
All three headsets are available for pre-order now, you can find them on Sony's official site, Amazon and Best Buy. The Inzone H9 cost $300/€300/£270, the H7 are $230/€230/£200 and the H3 are $100/€100/£90.
Here is a showcase of the new Inzone product line and more details about the monitors and headphones:
[embedded content]
The Xiaomi 12S Ultra Smartphone Will Use a Full Sony 1-Inch Sensor – PetaPixel
Xiaomi has announced that it's upcoming 12S Ultra will use the full size of Sony's IMX989 1-inch sensor. The phone, which is also co-developed with Leica, will be announced on July 4.
Xiaomi made the announcement on its Weibo account, which was spotted by Android Authority. The company says that its new 12S Ultra will use Sony's largest mobile phone sensor that it currently offers resulting in better low light performance, faster focusing, and better dynamic range than is expected of the small form factor of smartphones.
This isn't the first smartphone to use a 1-inch sensor. Last year, Sony announced the Xperia Pro-I, which was the first smartphone to feature a 1-inch phase-detection-equipped sensor. But in that case, the phone doesn't actually use the full size of the sensor and is instead a center crop of it.
While this does result in better quality since the sensor is larger, it felt like a stretch to say it was using a 1-inch sensor when it really couldn't take advantage of it due to the physical restrictions Sony was dealing with when it comes to the thinness of a smartphone, the size of the sensor, and optics.
But Xiaomi's Lei Jun says that the 1-inch sensor that is coming to the 12S Ultra, crucially, won't be cropped. How the company plans to deal with physical issues Sony came up against in its phone isn't clear.
Jun also says that Xiaomi didn't just buy the sensor, but that it was co-developed between the two companies with a total investment cost of $15 million split evenly between them. The fruits of this development will first come to the 12S Ultra before being made available to other smartphone manufacturers, so it's not exclusive to Xiaomi forever.
Of note, only the 12S Ultra will feature a 1-inch sensor while the 12S and 12S Pro will feature the Sony IMX707 instead.
That means that the Xiaomi 12S Ultra is co-developed with both Leica and Sony in some capacity. The German camera manufacturer struck a deal with the Chinese smartphone company is May and promised a long-term strategic partnership.
Other than the promise of a one-inch sensor, the only other details of the Xiaomi 12S series are that it will use the Qualcomm Snapdragon 8 Gen 1 processor.
Apple's new MacBook has a potentially fatal flaw – Creative Bloq
Looking to buy a 13-inch MacBook Pro? Well, with Apple, we've all got used to the idea that the latest model is the best. And so the 13-inch MacBook Pro with M2 (2022), which launched on 17 June, is surely a slam-dunk?
After all, it's got the latest M2 processor, which Apple says a 40% performance increase over the M1 chip in its predecessor, the MacBook Pro 13-inch (M1, 2020). As well as the promised speed boost, it means better battery life, at up to 20 hours. And best of all, the new version has launched at the same price as the earlier model, so you're not even paying extra (if that's still too much for you, keep an eye on our Prime Day Apple deals hubs for any bargains).
Admittedly, nobody has really got too excited by this new MacBook Pro, because ultimately, not that much has changed: it still has the same overall design, the same Touch Bar, the same 720p webcam. But at the same time, the consensus was that this was a marked improvement over the old model. Until, that is, a couple of YouTubers spotted something Apple had been keeping to themselves.
Slower SSD
The problem is that, while the M2 processor is indeed faster than the older M1 chip, there's something else inside the laptop that's slowing things down: the SSD (solid state drive), which stores persistent data on solid-state flash memory.
Well, it turns out that in the base (256GB) model of the 13-inch MacBook Pro with M2, the SSD only has a single NAND flash storage chip, while the older model had two. This wasn't publicised by Apple, and nobody noticed until recently because reviewers are not in the habit of taking the backs off laptops (the PR companies that loan them tend to want them back in one piece!)
The SSD issue came to light, though, after YouTuber Max Yuryev tested the base version (256GB) using Blackmagic's Disk Speed Test app (opens in new tab). He found that the SSD's read speeds are around 50% slower, and the write speeds are around 30% slower, when compared with the previous model. (Watch the video below).
Yuryev's results were as follows:
13-inch MacBook Pro (M1/256GB) Read Speed: 2,900
13-inch MacBook Pro (M2/256GB) Read Speed: 1,446
13-inch MacBook Pro (M1/256GB) Write Speed: 2,215
13-inch MacBook Pro (M2/256GB) Write Speed: 1,463
Another YouTube channel, Created Tech, came to similar conclusions:
A slower SSD is obviously an issue for anyone regularly transferring large files, such as graphic designers, motion designers, animators, VFX artists and other creative professionals. With 4K now the norm, and increasingly giving way to 8K and even higher resolutions, the amount of time it takes to move a file is really going to make an impact on your productivity.
But that's not all. SSDs aren't just used for file storage, but also double up as virtual RAM when your existing RAM is maxed out. And that tends to happen when you're running resource-intensive software, which is something many creative professionals do on a regular basis.
Should you buy it?
So what does this all mean for consumers? Well, to put it simply, if you buy the base model of the 13-inch MacBook Pro with M2 (2022), and use it to run Photoshop, After Effects, Premiere Pro, 3DS Max, Maya or similar tools, you may well find the performance is actually slower than the 2020 M1 model.
The same problem doesn't appear to occur on the 512GB model, but that's a lot more expensive. So overall, if you deal with a lot of large files and use resource-intensive creative software, we'd recommend giving the 13-inch MacBook Pro with M2 a swerve, and stick with one of the existing models. (Our guides to the best MacBooks in general, and the best MacBooks for video editing can make you help that choice.)
Either that, or wait for the new MacBook Air 2022, which sounds like it'll be a lot more interesting.
Read more: