What to expect at CES 2020
CES 2020 has arrived. We've dug through rumours, press releases and our inboxes to pick some of the most exciting tech you can expect to see at the world's largest technology show in Las Vegas this coming week. Here's a peek at what's to come.
TVs at CES 2020: Transparent displays, 8K and more
TVs tend to dominate at CES, and this year is no different. South Korean heavyweights Samsung and LG will unveil fancy screens aplenty, with 8K the order of the day. LG will tout its 'Real 8K' TV lineup, complete with an industry-certified 8K UHD logo – a standard set by the Consumer Technology Association that runs CES.
We're not going to torture you with the ins and outs of television standards, but you should take them all with a pinch of salt. Samsung and other manufacturers such as Panasonic, for example, have certifications from a separate body called the 8K Association, so it's all a PR battle as much as anything else.
That aside, LG's new TVs deliver 8K upscaling, courtesy of a new AI-powered processor, designed to make lower resolution content shine on its 65-inch to 88-inch screens. The same tech also promises to automatically detect what you're watching and adjust the settings accordingly, while also letting you control your smart-home connected kit from your sofa.
There have also been whispers of an update to LG's rollable TV. Revealed last year as a screen that unfurled from within a stand, this year's version apparently houses the display in the ceiling, allowing it to magically unroll from above. The last trick in the LG camp is a transparent OLED display, which can be used as a high-tech partition or wall as has been aimed squarely at the business sector.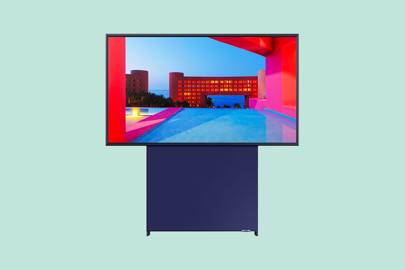 Samsung has played its cards closer to its chest this year. Leaks point to a completely frameless 8K QLED screen, called the Zero Bezel TV. According to rumours, Samsung has managed to glue the chassis of the TV to the panel with a miniscule distance, giving the appearance of a floating screen.
We also expect Samsung to reveal Neon, its 'artificial human', thought to be some form of AI that's completely separate from the much-maligned Bixby (thankfully). We don't know what products Neon is expected to infiltrate, but it could very well be TVs and phones. Expect all to be revealed during the company's keynote on Monday.
Samsung will also be showing off the Sero – a TV with the dubious ability to rotate from portrait to landscape mode. While there are currently no details on Samsung's site, we know from its announcement last year that it's aimed at "young people" who want to enjoy Snapchat videos, Insta stories and other vertical video content in their full intended glory.
And a more general televisual trend for CES 2020: expect to see in TVs with faster refresh rates, in preparation of the upcoming new consoles from Sony and Microsoft.
Cars at CES 2020: flying cars and fancy displays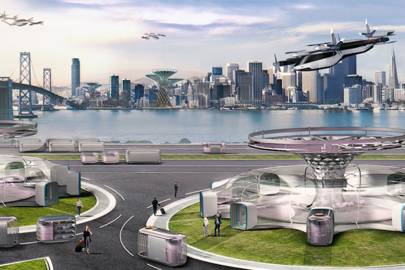 Let's kick off with Hyundai's flying car, or Personal Air Vehicle (above). Due to be unveiled as a concept, it's designed to "alleviate road congestion and give back quality time to city commuters", while allowing the rest of us to live out our Fifth Element fantasies in a (presumably) safe manner. The company will also show off a concept for its self-driving Purpose Built Vehicle, which can join its flying brother at Hyundai Hubs – locations in future cities which will presumably be used to recharge and maintain the vehicles.
Nissan's CES showcase is a little more grounded in reality, showing off the previously announced zero-emission Nissan Ariya Concept, new Formula E and the Nissan LEAF e+ electric vehicles. Oh, and an electric ice-cream van which uses recycled energy cells from Nissan's first generation of electric cars, with a solar panel to help charge the batteries.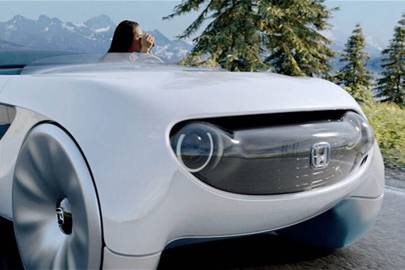 Honda will kick show off its Augmented Driving Concept (above), which is described as a self-driving car in which the "autonomous driving system is constantly on standby, ready to intervene and control the vehicle when needed". In other words, the driving system changes between automatic and manual with a switch, and features more than eight modes between fully autonomous and semi-autonomous operation. Sensors in the vehicle continuously read the driver's intention, to smoothly shift between these modes.
In addition to new cars, we're also going to see specific components steal the automotive spotlight at CES. Futurus Technology's mixed reality windshield is one example, which augments the driver's view with important information. The company is reportedly working BMW, amongst others, to implement this tech into future vehicles.
Smart home at CES 2020: Fridges, baby rockers and Apple
It wouldn't be CES without a smart kitchen appliance, and Samsung's latest Family Hub fridge is one of the biggest you're likely to find. Beyond the obvious fact that it's a fridge with a giant built-in display and cameras to show you the contents, this year's model has an AI-powered Meal Planner feature, courtesy of recently acquired startup Whisk. It can, apparently, help you plan a week's worth of meals by adjusting various factors such as your ingredients and number of guests, before creating a smart shopping list that consolidates ingredients from different recipes.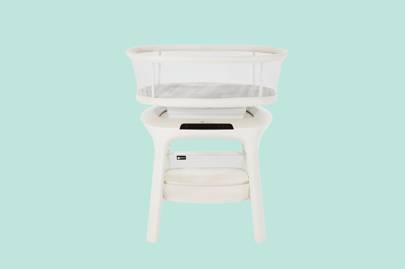 On the other end of the smart-home spectrum is the mamaRoo sleep bassinet (above) – a bed for infants which gently rocks them to sleep with five different motion modes – car ride, wave, kangaroo, tree swing and rock-a-bye.
In more dystopian news, Amaryllo Inc is displaying the Athena – "the world's first dual biometric security camera with high power CPUs to remotely perform cloud data mining to actively identify voices and seek objects". In other words, it's a camera that's capable of recognising people based on their face, voice and body, without requiring a separate computer to process it all.
Last year, Kohler stole the show with its ludicrously priced Alexa-powered smart toilet, and the company has returned to upgrade your shower. Its updated Moxie showerhead has a built-in speaker with sound designed by Harmon Kardon, with Alexa once again thrown in for good measure.
CookingPal's Julia can apparently chop, mix, steam, knead, emulsion, weigh and cook – all while being controlled via your smartphone or dedicated Smart Kitchen Hub Tablet. Voice assistant smarts have been thrown in for good measure. It's as easy as choosing from over 500 tailored recipes, chucking the ingredients in, and letting Julia take care of the rest.
The puripot airLamp hides air-purifying tech inside a regular looking lamp. Its two-part purification process involves a washable dust filter, followed by special light rays which apparently destroy unwanted airborne particles. The mind boggles.
Following on from the stranger end of the spectrum, Samsung's stand will also host its new Shoe Care System – an all-in-one "solution" to store and look after your footwear. Featuring the ability to deodorise, dehumidify and dry your shoes, it'll supposedly help them last longer, look better and feel fresher. We'll see.
Lastly, Apple will be making an extremely rare appearance at CES this year, to show off HomeKit. There's apparently nothing new to announce from Apple itself, but new HomeKit products from third-party manufacturers will be shown off.
Laptops at CES 2020: Screen dreams are made of these
Laptops aren't the most exciting thing in the world, but there are a couple we've spotted ahead of time that warrant your attention. For starters, Dell will be showing off its latest model of the XPS 13 – widely regarded to be the best general notebook in the world. With refreshed innards including the latest Intel processors, even thinner bezels and a full-width keyboard, this could very well be the world's best laptop.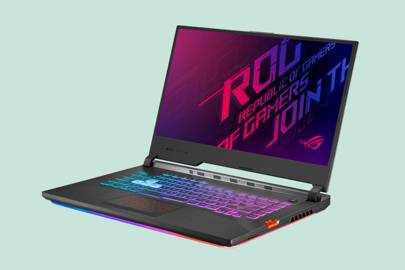 On the more extreme end of the scale, we have Asus's horrifically named ROG Strix Scar III (above). It's thankfully more handsome than its moniker suggests, with enough power to run the latest AAA titles, packing the punch of larger gaming PCs. Its headline-grabbing feature is its 300Hz display, a refresh rate that's a rarity even amongst the highest end of the gaming monitor spectrum.
Phones at CES 2020: A OnePlus Concept
CES isn't normally a stage for smartphones to strut their stuff, but OnePlus has ignored the memo with its Concept One handset. The standout feature is its invisible camera lenses, developed with McLaren, which appear and disappear at will, thanks to the wonders of electrochromic glass – the same tech you see in fancy office windows which can become clear or transparent at the touch of a button.
The Twitter teaser video only shows off the rear camera lenses in action, but if OnePlus has managed to work the same magic on the front-facing selfie cam, then this could be a game changer for notch haters. Or if it anything other than lightning quick, it could equally be fantastically annoying.
5 video games for kids to while away the fall hours – that parents might like, too – Humboldt Journal
With winter weather approaching and our social options limited due to the COVID-19 pandemic, kids and teenagers might be tempted to fill their free time playing video games.
Here are five games released in 2020 that parents might be comfortable letting their kids play as they while away the hours this fall.
MARIO KART LIVE: HOME CIRCUIT
Platforms: Nintendo Switch
ESRB Rating: E (everyone)
Suggested Retail Price: $129.99
The anticipated latest entry into Nintendo's "Mario Kart" series literally takes the action into your house.
The "Mario Kart Live" kit comes with a real toy kart (Mario and Luigi are the characters currently available) mounted with a camera.
Players use the Switch to drive the cart around the house to create a racetrack. Once finished, players can race on the track in the game.
The "augmented reality" mix of real-world and virtual environments gives creative players a wealth of tools at their disposal to make challenging tracks. Standard Mario Kart elements such as items to boost speed or obstacles to impede karts can be mixed with everyday household items used as ramps or obstacles.
What's more, the game is free of some of the limitations of similar toys like slot-car racetracks. Setup and takedown is a breeze, as the only items that needed to be placed on the floor is four gates for the kart to drive through.
There are, however, a couple of potential drawbacks.
To get the most out of "Mario Kart: Home Circuit," you will need a large, well-lit space. It's possible to make smaller tracks for more compact areas, but the scope of what you can do will be limited.
Also, multiplayer presents some problems. The game supports up to four players on a track, but each must have their own kart and Switch console. There is no online multiplayer option.
Not only can multiplayer be costly, but the pandemic makes it difficult to meet in the same space to race against someone not in your social bubble.
Still, as both a collectible and a game, there's little doubt that this will be high on the wish list for any Mario Kart fan. Those with the space and the desire to create increasingly devious tracks should find enough replay value in the title for months to come.
ANIMAL CROSSING: NEW HORIZONS
Platforms: Nintendo Switch
ESRB Rating: E (everyone)
Suggested Retail Price: $79.99
The latest instalment of the popular "Animal Crossing" game was released in March, just as households across the country were preparing for the lockdown in response to the spreading pandemic.
The lighthearted nature of the game, which tasks you with developing an island paradise for your anthropomorphic animal buddies, was a welcome contrast to the uncertainty of the time.
The charming title has grown since then, with Nintendo releasing a number of free updates to keep the game fresh.
The recently released fall update includes Halloween-themed costumes to wear and decorations to place around the island, giving players several creative options to make their habitat suitably spooky.
With a Thanksgiving/Christmas themed update announced for sometime next month, "Animal Crossing: New Horizons" gives gamers of all ages a lot of bang for their buck.
ORI AND THE WILL OF THE WISPS
Platforms: Microsoft Windows, Xbox One, Nintendo Switch
ESRB Rating: E (everyone)
Suggested Retail Price: $39.99
An action/adventure game in the style of the Nintendo classic "Metroid", "Ori and the Will of the Wisps" game sees the light spirit Ori navigate a forest full of wondrous sights and treacherous traps in a mission to rescue a friend, and heal the land in the process.
The latest Ori adventure boasts beautiful art direction, clever level design and an empathetic tone that should resonate with younger players.
Some of the combat and puzzles could be challenging for inexperienced gamers, though that could be remedied by playing on an easier difficulty setting.
The sequel to the indie hit "Ori and the Blind Forest" received strong reviews for its gameplay and story when it was originally released for the Xbox One and Windows earlier this year. A version for the Switch was released last month.
NHL 21
Platforms: PS4, Xbox One,
ESRB Rating: E 10+ (Recommended for gamers 10 and over)
Suggested Retail Price: $79.99
With the 2020 Stanley Cup already awarded to the Tampa Bay Lightning in the NHL's Edmonton bubble, and the next season delayed until at least the beginning of January, "NHL 21" might help fill the hockey void.
"NHL 21" lets you lead your favourite hockey team to glory, or you can create your own player and take the journey from promising prospect to all-star.
Players can compete online against others, so friends can match skills while staying in a safe environment. Parents may want to monitor if their kids play online against strangers.
EA Sports releases a new game in its NHL franchise every year, and there is often not a lot to differentiate the titles on a year-to-year basis. If you have a recent NHL title, you may want to direct your entertainment budget elsewhere.
If you haven't bought an NHL title in a while, or are looking to pick up your first game in the series, then "NHL 21" is a way to scratch the hockey itch while the pro leagues are on hiatus and minor programs are suspended.
MARVEL'S AVENGERS
Platforms: Microsoft Windows, Xbox One, PS4, Google Stadia
ESRB Rating: T (Teen)
Suggested Retail Price: $79.99
It's fair to say "Marvel's Avengers" didn't quite live up to its heroic hype when it was released last month.
Reviews were mixed, with praise for its short but excellent single-player campaign and a lukewarm reception for its directionless online component.
Still, superheroes are pop culture dynamos, and there is enough here for fans of Captain America, Iron Man and Black Widow to enjoy.
Combat is fast and furious, and each of the six currently available Avengers have their own play style. Rampaging into a horde of the enemies with the Hulk or lighting them up with Thor's hammer feels right.
While the Avengers are a force for good, the violence might be intense for very young gamers. Teen players who are into superheroes, however, will find a relatable protagonist in the delightful Kamala Khan, otherwise known as Ms. Marvel.
"Marvel's Avengers" might currently be a bit thin on content for those who aren't big fans of the genre, but that might change. The game's developers have beefed up the multiplayer since launch, and new characters are on the way, with the Kate Bishop version of Hawkeye expected in the coming weeks.
This report by The Canadian Press was first published Oct. 23, 2020.
Let's encrypt the fund building an HTTP back-end based on Hyper (Rust) – The Market Mail
If we have read in recent times that the famous tool for requesting in many protocols is being rewritten with the language created by the Mozilla Foundation, it is not.
Daniel Steinberg has clearly detailed it on his blog. The base libcurl library is written in C and will remain so. Even though the language has its own problems and weaknesses are sometimes detected, none has been significant and their numbers are decreasing.
Above all, this software brick found in millions of machines worldwide is known for, stable and appreciated. A full port would be a pharaonic job, even before Google eventually recalled Steinberg.
However, the design of CURL is flexible. It can be compiled with different back-ends, 33 to be precise. Each can be used to support a particular protocol, with its advantages and disadvantages.
The announcement made a few days ago is about the creation of a new back-end for HTTP requests. It will use Hyper, a library used in Rust, a language considered "memory safe", because of its design and its specialized memory management.
This back-end, which will support both HTTP / 1 and HTTP / 2, will support quiche and Mesalink, already supported as well as written in Rust. Its construction was funded by ISRG, the organization behind Let's Encrypt N.
Steinberg says the job will take time. Hyper does not yet have an API that allows it to communicate with code written in C, its development is underway. Only after this step can the actual design of the new back-end begin.
A dedicated branch has been created on the CURL GitHub repository. No date has been given yet on the outcome of the project.
Fitness: Exercise is a golden opportunity for older adults – Sarnia and Lambton County This Week
But does age warrant a new set of guidelines?
It used to be that the golden years were all about putting your feet up and taking it easy. But that was before exercise was linked to a reduced risk of chronic disease and increased longevity. Being physically active is now considered a vital component of a long and healthy life, and is especially important for older adults, including those who have yet to jump on the exercise bandwagon.
But there's no clear consensus as to what type of physical activity is best suited for older populations looking to take advantage of all that exercise has to offer. Is the non-age-specific recommendation of 150 minutes of moderate-intensity exercise or 75 minutes of vigorous exercise a week the best option? Or are there workout routines that offer better results for older exercisers?
A team of researchers set out to get answers by comparing the long- and short-term results of three exercise routines on a large group of Norwegians aged 70 to 77, divided into three groups. The control group (780 people) was asked to follow the national guidelines for physical activity, which in Norway call for 30 minutes of moderate-intensity exercise most days of the week. The second group (387 people) swapped out two days of the general 30-minute workouts for 50 continuous minutes of exercise performed at an intensity equivalent to 70 per cent of their maximum heart rate. The third group (400 people) was also asked to swap out two days a week of the 30-minute workouts, but their routine consisted of four high-intensity intervals of four minutes performed at 90 per cent of their maximum heart rate. Fitness and health data for all three groups, whose average age was 72.8, was collected at the start of the study and again one, three and five years later.
To ensure the two non-control groups stayed on target, they met regularly with professionals who supervised workouts designed to ensure participants exercised in the appropriate training zone, with intensity measured by heart rate monitors and ratings of perceived exertion. Adherence to the exercise routine was analyzed through self-reporting, with anyone who participated in less than 50 per cent of the workouts considered to be non-compliant. At the end of the study, two physicians analyzed the medical data of all three groups, including any deaths, without knowing which exercise routine they followed.
The researchers anticipated that the two groups that exceeded the national recommendations for physical activity would realize an added boost of longevity, but there were no differences in the mortality rate between those who followed the 30-minute general routine and those who didn't. There was, however, a slight boost in longevity among the high-intensity interval group when compared to the exercisers who performed 50 minutes of continuous moderate-intensity exercise.
The researchers aren't sure why their hypothesis wasn't realized, but suspect it had something to do with the overall good health of the study subjects. A whopping 80 per cent reported a medium or high level of physical activity at the start of the study, which suggests that exercise was already contributing to their overall health and longevity. Another finding to consider is that 47 per cent of the exercisers doing the high-intensity interval training stuck with it to the end of the study, compared to the 69 per cent of the controls who kept up their routine for the full five years.
"Participants in the control group did not receive supervised exercise, yet exercised at relatively high levels throughout the five years," said the researchers.
Another unexpected finding is that peak oxygen uptake, a measure of cardiovascular fitness, showed no age-related decline over the course of the study. This is good news for older exercisers, as a decline in peak oxygen uptake is typical in this age group and is associated with an increased risk of premature death and coronary heart disease.
The bottom line is that there are a number of options for older adults who want to reap all the health benefits physical activity has to offer. It's also clear that for active older adults, judging the effectiveness of a workout by its length or intensity isn't a good practice.
"The central implication is that either shorter-duration vigorous physical activity or longer-duration moderate physical activity or a combination of the two, that amount to the same amount of work each week, will have the same favourable health outcomes, with vigorous physical activity being the time-efficient alternative," stated the researchers.
So go ahead and pick the workout of your choice — or better yet, mix it up between all three routines featured in this study. For older adults, not only does exercise have the potential to mitigate several of the negative health conditions associated with aging, it can truly make the latter decades of life golden.
Related