What to Read Before the Midterms: Seven Books That Explain American Politics
On November 8, as in any election season, voters will be asked to weigh in on issues such as inflation, crime, and gas prices. Battling for their attention are loaded cultural debates over the end of Roe v. Wade and what children should learn in school. But this is no normal midterm cycle: Few American elections in recent memory have been as threatened by the specter of political violence and democratic dissolution as this one. Last week, a man attacked Nancy Pelosi's husband with a hammer in the couple's San Francisco home; Donald Trump's false claim that he was the rightful victor of the 2020 presidential election continues to cast a long shadow over the integrity of the democratic process; hundreds of candidates who deny the legitimacy of Joe Biden's election will appear on ballots.
Ahead of the midterms, Atlantic staff and contributors are offering reading suggestions for what feel like unprecedented times. Some of their choices are works of history; others lie more in the realm of theory; some deal with other countries' systems. But each contains wisdom or insight on a central question: How do we understand the state of American politics today?
---
Spin Dictators, by Sergei Guriev and Daniel Treisman
At first glance, Spin Dictators might not seem relevant to U.S. elections. The book describes new forms of dictatorship based not on fear or terror, but on manipulating media and undermining democratic institutions. To create a mass following, these new dictators set one part of society against another, exacerbating polarization and mutual distrust. Instead of establishing an old-fashioned, top-down cult of personality, they borrow from the entertainment world to build their popularity, relying on their followers to create memes and merchandise celebrating them. Guriev and Treisman's examples are drawn from places such as Russia, Venezuela, Singapore, and Kazakhstan, but they could be writing about some American politicians too. U.S. voters will find it useful to read this book and then ask themselves whether any of the candidates in their local senatorial or gubernatorial race have explicitly adopted the language and tactics originally created by modern autocrats. — Anne Applebaum
---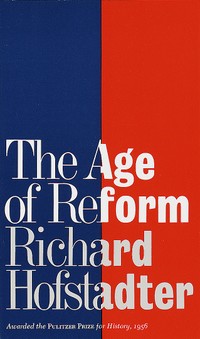 The Age of Reform, by Richard Hofstadter
History can't fully explain the present or predict the future, but it can help us understand the patterns of contemporary politics and the likely paths ahead. In 1955, Hofstadter, one of the great American historians of the 20th century, published The Age of Reform—a political and social history of the years 1890 to 1940, the period of populism, progressivism, and the New Deal. Rapid technological change, monopoly power, deep inequality, endemic corruption, mass immigration, nativist demagogues, the transformation of both political parties, repeated efforts at reform, recurring spasms of reaction: perhaps no other age so resembles our own. Hofstadter is brilliant at analyzing types that feel quite familiar to us today—the crusading urban progressive, the small-town conspiracy theorist. He was a liberal who sympathized with the passion for progress while unsentimentally diagnosing its illiberal ideas and motives. The fevered moralism of that age seems a long way from the paralyzing cynicism of ours. But reading Hofstadter will remind you that reform and reaction not only follow each other, but also often coexist in the same moment; neither ever has the last word. Americans are always dreaming of a better country, and some have actually made it so. — George Packer
---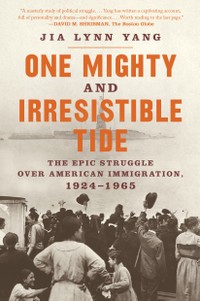 One Mighty and Irresistible Tide, by Jia Lynn Yang
Our broken immigration system has been a favorite topic of Republicans on the stump during this midterm-election cycle. But many voters are struggling to understand how Congress has failed for decades to fix it, particularly when the fate of Dreamers—people who were brought to the United States illegally as children—has been unresolved for more than 10 years, and there is nothing to prevent a future president from reviving the use of family separation as an enforcement tactic. One Mighty and Irresistible Tide provides some helpful explanations by tracing another fraught period in history. Yang, who heads The New York Times' national desk, vividly profiles key figures, such as the New York Congressman Emanuel Celler, in the 40-year-long battle to repeal the ethnic quotas signed into law in 1924. Celler's steady fight finally ended in 1965, during the civil-rights movement. It makes an implicit case that the moment some in Congress today seem to be waiting for—one where a universal consensus can be established, and reforming the system carries no political risk—will never come, and that challenging fearmongering rhetoric about immigrants remains as important as ever. — Caitlin Dickerson
---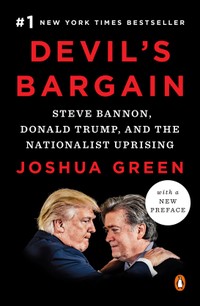 Devil's Bargain, by Joshua Green
How did extremism move from the outer edge of our discourse to the very center of our politics? In the final days before yet another existential election, I'm revisiting Devil's Bargain. Green, a former senior editor at The Atlantic, was among the first journalists to recognize the unique threat that Steve Bannon posed to the future of the American experiment. Devil's Bargain chronicles Bannon's journey from Goldman Sachs to the inner workings of then-candidate Donald Trump's head. It also illustrates the many ways in which influential money moves around right-wing circles and shapes our democracy. Some critics have accused Green of overstating Bannon's influence, but five years after the book's publication, Bannon is neither gone nor forgotten. Although he ultimately served less than a year in Trump's White House, he was the eventual recipient of a presidential pardon. Last month, he was sentenced to four months in prison for a different offense—defying a subpoena from the January 6 committee. His old boss, meanwhile, appears to be preparing to retake the White House. — John Hendrickson
---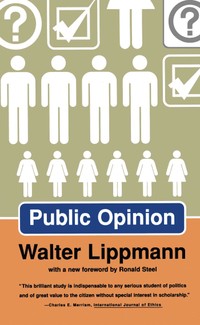 Public Opinion, by Walter Lippmann
One of the best things you can say about Lippmann's 1922 classic is also one of the worst things you can say about this moment: Public Opinion, at 100, has never been more relevant. Lippmann's study of the human mind and the body politic, produced in the aftermath of World War I, analyzes the impact of a new mass-media system—on government, on news, on "the pictures in our heads." It applies the lessons of psychology, then a nascent field, to electoral politics. It warns of how easily propaganda, that evasive weapon of war, can become banal. The book created a lasting lexicon: Lippmann coined stereotype as a category of thought; he discussed mediums and "pseudo-environments" long before other thinkers would expand the concepts; he observed the totalizing power of narrative decades before postmodernists would simulate that idea. Public Opinion saturates political discourse so completely that its insights, today, might seem obvious. In truth, they are ominous. Democracy is the work of minds made manifest; how will it proceed when "the pictures in our heads" are blurred by lies? — Megan Garber
---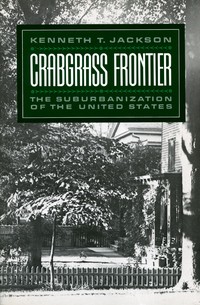 Crabgrass Frontier, by Kenneth T. Jackson
Jackson's 1985 work, Crabgrass Frontier, is beloved by urban historians, and it underscores how novel America's urban geography really is. Prior to 1815, Jackson writes, the suburbs were exactly that—the outlying area of the city, "in every way inferior to the core." Over the next two centuries, a reversal of fortunes would make single-family homes in peripheral communities crucial to the American Dream. This change reflected and reinforced a new way of life—one where work, home, and play were cleaved from one another; where privacy and the nuclear family became fundamental; and where races and classes were physically separated. The political ramifications remain, visible in the stark differences in the quality of public services in cities and suburbs. Entrenched low-density homeownership has been a primary driver in the segregation that continues to define American life. Ahead of momentous elections, Crabgrass Frontier is a potent reminder that what's built in one era shapes the next. We are living in a present constructed by people who could never have imagined our lives. As the nation faces an inflection point—a startling shortage of housing, and a dearth of renewable-energy and mass-transit infrastructure, all in the face of climate emergency—what policy makers build today will determine the fate of our descendants.  — Jerusalem Demsas
---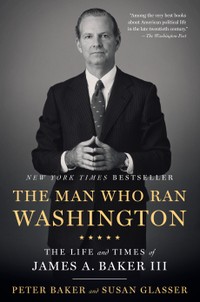 The Man Who Ran Washington, by Peter Baker and Susan Glasser
James Baker is no longer a power player in Washington. The former secretary of state's  influence peaked during the presidencies of Ronald Reagan and George H. W. Bush, two leaders whom the Trump wing of the Republican Party has all but renounced. Yet the journalists Baker (unrelated) and Glasser show that Baker, despite thinking himself above the fray, is not so out of place in Donald Trump's GOP after all. Baker, now 92, wants to be remembered as a statesman, not as a campaign operative. But his most durable legacy might be his contributions to a party whose zeal for winning and holding power at nearly any cost has overtaken its commitment to ideology and principle. The authors smartly frame Baker's story around his late-in-life struggle over whether to vote for Trump, a man he plainly can't stand personally or politically. But Baker, clinging to the hope that even in his late 80s he might stay relevant in Washington, ultimately chose party loyalty. He appears now as more of a precursor to our fraught political moment than a throwback to a more genteel one. — Russell Berman
---
​​When you buy a book using a link on this page, we receive a commission. Thank you for supporting The Atlantic.
Philip Steenkamp: Food security should be next on B.C.'s political menu
Certainly not all of us — anyone who has relied on a food bank knows what it's like to worry about where the next meal is coming from. But many British Columbians, especially those in positions of power and influence, are used to the luxury of leaving food security questions to other people.
Those days are over.

We got a taste of food insecurity early in the pandemic as grocery-store shelves emptied. The race for the last package of toilet paper or bottle of hand sanitizer got the headlines, but even the availability of household staples like flour and eggs was suddenly in doubt.

Then, just as that was settling down, the November 2021 atmospheric river swept in. Floodwaters overtook huge swaths of Fraser Valley farmland, and drowned cows, chickens, pigs and even bees by the thousands. Landslides and bridge collapses cut off trucking routes and rail lines — and once again, supermarket shelves emptied out.
On the heels of that disaster came a massive surge in inflation. COVID-19's on-again, off-again supply-chain disruptions were supercharged by Russia's brutal war on Ukraine. And while prices rose across the board, food prices have been the ones to keep stubbornly increasing. (Not that frustrated consumers will be willing to place the blame entirely on supply chains while grocery chains are reaping record profits and memories of the 2017 bread price-fixing scandal are still fresh in customers' minds.) In one of the most expensive places to live on Earth, that's having a serious impact on the ability of people with a limited income to feed themselves and their families.

Today, in the aftermath of an even more devastating atmospheric river and widespread flooding in California — the source of a lot of B.C. produce, especially in the winter and spring — questions are arising of where the next shortages will show up. Even at that, our situation pales in comparison to developing countries that until now relied on wheat from Ukraine. Russia has not only blockaded exports from that country, but is also launching relentless attacks on the energy infrastructure that helps keep food production running.
If there was any doubt before, it's gone now: Food security is a critical issue. The assured, ready supply of a wide variety of food that we've been accustomed to is in jeopardy.

That may be disheartening to hear, given the many other dangers and challenges we're facing, but then those crises have more than a little connection to a safe, reliable, affordable supply of food. Climate disruption means more extreme weather events; rising authoritarianism and nationalism threaten to unleash more wars; our global economy, built on assumptions about stability that today seem hopelessly naïve, can be expected to falter again and again.

All of these conditions erode the security of our food supply.

In turn, an insecure supply of food can undermine the stability of governments and local economies, prompt large-scale migrations and humanitarian crises, and heighten conflicts between countries.
This is life under the polycrisis — interconnected, mutually reinforcing crises that affect everything from severe rainfall warnings to the ever-rising prices at the grocery checkout.

Addressing food security requires a broad range of co-ordinated responses at every level, from individual neighbourhoods to international co-operation. We urgently need to have long-overdue conversations about just what that response must look like.
But not all the answers will have to be planetary in scale — or even provincewide.
As you read this, the Giving Garden in the Farm at Royal Roads University is nearly ready for the first harvest of 2023. Driven by Dr. Hilary Leighton, program head in our School of Environment and Sustainability, it is both a living laboratory for Royal Roads students and a growing source of fresh produce for the Greater Victoria community, directly addressing food insecurity in the region.
The impact of the Farm at RRU is real and significant, with over 1,000 pounds of fresh vegetables distributed last year to food-insecure seniors, single parents and newcomers to Canada. That contribution will keep increasing in the coming years.

Meanwhile, Dr. Robert Newell, the new Canada Research Chair in Climate Change, Biodiversity and Sustainability, is studying the use of systems mapping to show relationships among local farms, transportation networks, grocery stores, communities and key social and environmental issues. His program also looks at sustainability and novel food production methods, such as vertical agriculture (growing crops indoors using stacked shelves) and cellular agriculture (growing meat directly from cell cultures instead of relying on animals).
Solutions like these are being developed throughout B.C. and Canada. But we need to co-ordinate them. One obvious vehicle for that co-ordination is government: Indigenous, municipal, provincial and federal. There are many ways they can support that work — from developing up-to-date standards for measuring food insecurity to bringing a food security lens to bear on every aspect of public policy.
That can only happen if leaders at all levels start convening the public conversations needed to shape that vision.
If any good is to come from the food supply shocks of the past three years — and the more severe incidents that are sure to come — it's that they've given us all an appetite for those conversations. It's time for our leaders to get cooking.
Trump 2024 is locked and loaded, analyst says
More than two months after his presidential announcement, Donald Trump now has the key tools he will need to make his entry into the race complete: access to social media.
Recently, Meta, the parent company of Facebook and Instagram, announced reinstatement of Trump's social media accounts following a two-year suspension.
The suspension was levied in the aftermath of the deadly insurrection at the U.S. Capitol on January 6, 2021.
This was certainly good news for the Trump campaign and his legion of loyal and dedicated supporters.
However, as the wreckage inflicted on that cold January day still lingers, political opponents, real and perceived, are bracing for the potential dangers that could lie ahead.
In 2016, Trump used social media to great effect in his bid to win the U.S. presidency. During his tenure in the White House, he often made news and kept the entire media landscape on edge with a robust social media presence. His posts ran the gambit from inflammatory to bewildering.
CLAIMS SHATTERED NORMS OF PRESIDENTIAL ETIQUETTE
The unceasing and outlandish claims made by the former reality television star shattered the norms of presidential etiquette. Even accusing former president Barack Obama of spying on him! Like a maestro leading an orchestra, his cadre of henchmen and followers soon began to play along as if on cue.
Donald Trump, over the years, enlisted a powerful chorus of voices from Congress, the media, state capitals and beyond all belting out conspiracy theories, laced with violent undertones, on one note; one accord; in unison.
The twice-impeached ex-president has access to all the social media tools that not only fuelled his political rise but also served as a catalyst to the growing political violence playing out across the nation.
With 34 million followers on Facebook; 23 million on Instagram; and 87 million on Twitter; Trump has built a formidable and engaged audience that hangs on his every word.
AN ALREADY FRAGILE POLITICAL LANDSCAPE
Showing no remorse and characterizing the suspension as an injustice, the ex-president said on Truth Social, his own social media platform: Such a thing should never again happen to a sitting president, or anybody else who is not deserving of retribution!
Trump has continued his penchant for perceived grievances and victimization exacerbating an already fragile and unstable political landscape. Now, with the ability to enact a mob in 280 characters or less, Donald Trump wields these accounts like a loaded weapon.
Political onlookers are bracing for the onslaught as the ex-president ramps up his presidential campaign. Laura Murphy, an attorney who led a two-year audit of Facebook stated: I worry about Facebook's capacity to understand the real world harm that Trump poses…
This "real world harm" Murphy describes is already a stark reality. Recently released video footage of the violent attack on the husband of former U.S. House Speaker, Nancy Pelosi, is sending a collective shiver through the political class.
The assailant, David DePape, 42, claimed: "I'm sick of the insane f——— level of lies coming out of Washington, D.C." He is charged with attempted murder, residential burglary, false imprisonment and threatening a public official. Some on the right, including Donald Trump Jr., made fun of the attack, sharing an image of a Paul Pelosi Halloween costume that included a hammer, as it was a hammer that was in the assault.
In the aftermath of the recent 2022 midterm elections, the nation breathed a sigh of relief as the results came and went with no acts of violence and the results reported largely without incident. Unfortunately, that moment of euphoria was only fleeting.
Failed GOP candidate, Solomon Peña, was arrested by Albuquerque police accused of paying and conspiring to shoot candidates that won. Prior to the attacks, Peña (like Trump) alleged the election results were fraudulent. An arrest warrant affidavit obtained from police says the suspect "intended to (cause) serious injury or cause death to the occupants inside their homes."
Trump's proclivity for subjecting maximum cruelty on others has been a mainstay since he entered politics. His affinity for tyrannical government; fascist and dictatorial leaders; combined with an ambivalence for democratic institutions makes his return to the political arena fraught with peril.
TRUMP FIRMLY BACK IN CONTROL OF SOCIAL MEDIA ACCOUNTS
In a recent article, columnist Charlie Sykes described Trump's penchant for violence as: Brutality is an ideology, not just an impulse. Many of the MAGA crowd eagerly subscribe to this ideology. Close confidante and fellow MAGA conservative, Congresswoman Marjorie Taylor-Greene, said recently at a Republican event in New York, if she had organized the January 6 attack on the U.S. Capitol "we would have won" and "it would've been armed."
Donald Trump's inner circle continues to push the big lie and foment violence. Now that Trump is firmly back in control of his social media accounts, nothing stands in his way of once again eschewing political safeguards and standards in favor of amplifying sharp, abrasive, and yes, violent rhetoric aimed at perceived enemies and institutions.
Trump's hold on rank-and-file Republicans remains just as strong today as it did the day he descended that gold-plated escalator in 2015. His loyal lieutenants continue to engage in violent and inflammatory language and some have even escalated to full-scale physical attacks on their opponents as evidenced by recent events in New Mexico and San Francisco.
Trump 2024 is locked and loaded and many would-be targets are in the crosshairs. By allowing Trump back on social media, companies such as Meta and Twitter might think they are lowering the political temperature. However, Trump's truculence knows no bounds and could certainly end up backfiring. That fire nearly consumed the nation on January 6. Now, with a second chance, Trump gets to finish what he started.
NDP to talk health care with Trudeau
OTTAWA –
Federal NDP Leader Jagmeet Singh said that he would sit down with Prime Minister Justin Trudeau on Monday to discuss private health care ahead of next week's summit with premiers.
Trudeau is expected to meet with provincial and territorial leaders in Ottawa next Tuesday to discuss a new health-care funding deal.
"The deal will be a failure if it doesn't include major commitments to hire more health-care workers," Singh said Monday, adding that the funding should be kept within the public system.
The last time Trudeau and Singh met one-on-one, as outlined in the confidence-and-supply agreement between the Liberals and the NDP, was in December.
Singh said now is the time for the Liberal government to make clear that funding private health-care facilities will not improve the shortage of health-care workers Canada is facing.
On Monday, legislators' first day back at the House of Commons after a winter break, the NDP requested an emergency debate on the privatization of health care. The request was denied.
During the first question period of the year, Trudeau said his government will continue to ensure the provinces and territories abide by the Canada Health Act.
"We know that even as we negotiate with the provinces to ensure that we're delivering more family doctors, better mental-health supports, moving forward on backlogs, supporting Canadians who need emergency care, we will ensure the Canada Health Act is fully respected," Trudeau said.
"In the past, this government has pulled back money from provinces that haven't respected it. We will continue to do that."
Singh said that while health care falls under provincial jurisdiction, he believes the federal government could be using the Canada Health Act more aggressively to challenge for-profit care.
Ontario Premier Doug Ford's Progressive Conservative government announced earlier this month that it's moving some procedures to publicly funded, private facilities to address a growing surgery wait-list, which worsened during the COVID-19 pandemic.
Provinces such as Alberta and Saskatchewan have already made similar moves.
"We think the federal government should be making it very clear that the solution to the current health-care crisis will not come from a privatization, for-profit delivery of care. It'll only come by making sure we hire, recruit, retain and respect health care," Singh said.
"Health care is already dramatically understaffed, and for-profit facilities will poach doctors and nurses — cannibalizing hospitals, forcing people to wait longer in pain and racked with anxiety."
The New Democrats say they're also concerned that private facilities will upsell patients for brands and services not covered by the province, and tack on extra fees and services.
Singh spent some of Parliament's winter break holding roundtable discussions on health care in British Columbia to discuss emergency room overcrowding and worker shortages.
This report by The Canadian Press was first published Jan. 30, 2023.