What you need to know about COVID-19 in Ottawa on Monday, Dec. 13 – CBC.ca
Recent developments:
What's the latest?
The medical officer of health for Kingston, Frontenac and Lennox & Addington Public Health is dropping the City of Kingston's gathering limit to five people, cutting dine-in hours at restaurants and banning live music for about a week.
This order starts at 6 p.m. Monday and cites the rising COVID-19 case count, which has broken local records many times over.
Residents of Leeds, Grenville and Lanark counties are now being asked not to see other people in person, similar to previous messages from its neighbours in the Kingston and Belleville areas.
There's a news conference with those local health officials planned for 2:30 p.m. ET.
Ottawa Public Health (OPH) reported 129 new cases of COVID-19 on Monday, its highest count since May 9, and no new deaths.
Third vaccine dose eligibility has expanded to people in their 50s and 60s in Ontario, though there have been technical problems. Ottawa says all appointments for people age 12 and up are booked at its community clinics until Jan. 2.
How many cases are there?
As of Monday, Ottawa has had 32,964 confirmed cases of COVID-19.
All COVID-19 vaccine appointments for the 12+ population are currently booked until January 2. We are working to open more appointments and will update you as we know more.<br>Pharmacies in Ottawa continue to offer vaccines to eligible residents.<br>Find one at <a href="https://t.co/UIPMrNH5v3″>https://t.co/UIPMrNH5v3</a>.

&mdash;@OttawaHealth
There are 733 known active cases, while 31,613 cases are considered resolved and 618 people have died from the illness.
Public health officials have reported more than 62,400 COVID-19 cases across eastern Ontario and western Quebec, including more than 59,300 cases now resolved. Elsewhere in eastern Ontario, 238 people with COVID-19 have died. In western Quebec, the death toll is 223.
Akwesasne has had more than 1,200 residents test positive for COVID-19 and has reported 14 deaths between its northern and southern sections.
Tyendinaga Mohawk Territory has had 48 cases and one death. Kitigan Zibi Anishinabeg has had 44 cases, one death and is in the midst of an active outbreak. Pikwàkanagàn hasn't had any cases.
What are the rules?
Eastern Ontario:
The province's vaccine passport is required for people age 12 and up in many public places. It won't be required for younger kids.
People can prove their vaccine status with a paper document, a PDF file or a QR code. These documents have to have a QR code as of Jan. 4 and medical exemptions have to have one by Jan. 10.
There are no capacity restrictions for most places that require proof of vaccination, nor for outdoor organized events. Private gathering limits are 25 people inside and 100 people outside.
The reopening plan is paused as officials monitor some rising trends.
Health officials say people should recommit to the fundamentals of getting vaccinated, testing and staying home when sick and limiting social contacts.
Local officials can change rules — for example, Renfrew County has done that for isolation, the Belleville area for school symptoms and the Kingston area for indoor gatherings, restaurants, isolation, school symptoms and businesses.
Health units for the Belleville, Kingston and Leeds,Grenville and Lanark areas are asking residents to avoid in-person gatherings, as is Akwesasne's council .
WATCH | Factors to consider when planning a holiday gathering:
With the holidays around the corner, experts are reminding Canadians to get vaccinated and remain cautious about attending events amid the spread of the omicron variant. 2:12
Western Quebec
Ten people are allowed to gather inside homes and 20 people outdoors — which increases to 50 if playing sports. The indoor gathering limit goes up to 20 people on Dec. 23.
There are no capacity limits for Quebec venues with assigned seats and restaurants.
A vaccine passport is in place for most people age 13 and up in many public spaces. It won't apply to younger kids. People can use an app or show paper proof.
Other groups in the region are also coming out with their own COVID-19 vaccine policies, including for staff and visitors.
What can I do?
Prevention
COVID-19 primarily spreads through droplets that can hang in the air. People can be contagious without symptoms, even after getting a vaccine.
This means it is important to take precautions such as staying home while sick — and getting help with costs if needed — keeping hands and surfaces clean and considering distancing from anyone you don't live with.
Masks, preferably medical or surgical ones, are mandatory in indoor public settings in Ontario and Quebec and recommended in crowded outdoor areas.
When and how long to self-isolate can vary in Quebec and Ontario and by vaccination status.
Health Canada recommends older adults and people with underlying medical conditions get help with errands and have supplies in case they need to isolate.
Scientists are working to find out how easily the new omicron coronavirus variant spreads, its severity and the performance of vaccines against it.
WATCH | Familiar ways to cut the risk of omicron:
Though he expects a 'massive wave' of omicron cases, Dr. Peter Jüni, the head of Ontario's COVID-19 Science Advisory Table, says strategies that worked earlier in the pandemic will work again against omicron. 8:56
Travel
Travellers more than 12 years and four months old must now be fully vaccinated to board a plane, train or marine vessel in Canada.
The U.S. requires everyone crossing a land, air or water border to be fully vaccinated. People flying there will need proof of a negative COVID test within a day of departure.
Canadian citizens and permanent residents no longer need proof of a test when returning from trips to the U.S. under 72 hours.
People have to be fully vaccinated and pre-approved to enter Canada. Because of the omicron variant, air travellers from every country except the United States have to take a COVID-19 test upon arrival and isolate until they get results.
There are further travel restrictions from a number of African countries because of omicron.
The hope is that other countries will accept provincial or territorial proof of vaccination.
Vaccines
Vaccines curb the spread of all variants of COVID-19 and go a long way toward avoiding deaths and hospitalizations, without offering total protection.
Four COVID-19 vaccines have been deemed safe and approved in Canada, with some age restrictions.
Health Canada has approved Pfizer-BioNTech's vaccine for children as young as five. Doses for kids age five to 11 will be given at least eight weeks apart in both local provinces.
Ontario's next third shot expansion comes Jan. 4 and will make all adults eligible; Quebec plans to lower its age in January.
There have been more than 3.9 million COVID-19 first, second and third vaccine doses administered in the wider Ottawa-Gatineau region, which has about 2.3 million residents.
Eastern Ontario
People born in 2016 and earlier can look for provincial appointments online or over the phone at 1-833-943-3900.
Local health units have some flexibility, so check their websites for details. Many offer child-only clinics and doses on short notice as campaigns look to fill gaps in vaccine coverage and cover expanded eligibility.
Pharmacies and some family doctors offer vaccines through their own booking systems.
Western Quebec
Anyone who is five and older can get an appointment or visit a permanent or mobile walk-in clinic.
Clinics for children are in schools and kids will need written consent from a parent to be vaccinated there.
Siblings can be booked together in a single time slot and parents can check a box to signal if their child is nervous.
Symptoms and testing
COVID-19 can range from a cold-like illness to a severe lung infection, with common symptoms including fever, a cough, headache, vomiting and loss of taste or smell.
"Long-haul" symptoms can last for months.
If you have severe symptoms, call 911.
Mental health can also be affected by the pandemic, and resources are available to help.
In eastern Ontario:
Ontario says to get tested by making an appointment at a clinic if you fit certain criteria. Check with your health unit for clinic locations and hours.
Select pharmacies test people with symptoms, along with certain people without symptoms.
Rapid and take-home tests are available in some places, including pharmacies and some child-care settings when risk is high. Students will get a pack of test kits for the holiday break. A positive test will trigger a follow-up.
Travellers who need a test have local options to pay for one.
In western Quebec:
Tests are strongly recommended for people with symptoms and their contacts.
People can make an appointment or see if they're near a walk-in option online. They can also call 1-877-644-4545 with questions during hours the line is running.
Gargle tests are offered in some places instead of a swab.
Rapid COVID-19 tests are available in all Quebec daycares, preschools and elementary schools. This week school-age kids in the region will be getting rapid test kits they can take at home.
First Nations, Inuit and Métis:
First Nations, Inuit and Métis people, or someone travelling to work in a remote Indigenous community, are eligible for a test in Ontario.
Akwesasne has COVID-19 test and vaccine clinics, with information online or at 613-575-2341.
People in Kitigan Zibi Anishinabeg can call the health centre at 819-449-5593 for a test or vaccine; email is another option for vaccine booking.
Tests are available in Pikwàkanagàn by calling 613-625-1175 and vaccines (including third doses) at 613-625-2259 extension 225 or by email.
Anyone in Tyendinaga who's interested in a test can call 613-967-3603 and should watch the website for dedicated vaccine clinics.
Inuit in Ottawa can call the Akausivik Inuit Family Health Team at 613-740-0999 for service, including testing and vaccines, in Inuktitut or English on weekdays.
Change to shorter isolation period part of managing COVID 19 in B.C.: top doctor – Vancouver Sun
Dr. Bonnie Henry says unvaccinated adults who test positive are at risk of having longer-lasting and more severe illness and must isolate for 10 days but those who are vaccinated should isolate for five days.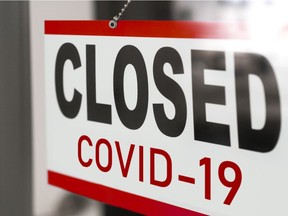 Article content
VANCOUVER — British Columbia's top doctor says the current wave of COVID-19 is causing less severe illness and that calls for a shift to shorter periods of isolation in order to minimize societal disruptions.
Article content
Dr. Bonnie Henry says unvaccinated adults who test positive are at risk of having longer-lasting and more severe illness and must isolate for 10 days but those who are vaccinated should isolate for five days.
She says children are at much lower risk of severe illness and are able to clear an infection faster, so five days' isolation is also suitable for them, with mounting evidence showing they need to interact with others as part of their social development.
Henry says testing is not needed for most people who have symptoms and are likely to have a mild illness but those who are immunocompromised and over 70 could end up with more serious illness and likely need a test.
She says vaccination remains the best protection for everyone, especially for vulnerable groups, but anyone with symptoms should stay home until they feel better, the same as with other respiratory illnesses like the flu.
Henry says COVID-19 is far from being an endemic illness so restrictions that are in place are needed to prevent more hospitalizations, though those numbers have been declining.
Canada's Omicron wave may have peaked; hospitals still under strain
Canada is seeing early signs that a wave of infections caused by the Omicron variant of COVID-19 may have peaked, but hospitals are still under intense strain, chief public health officer Theresa Tam said on Friday.
Tam made her remarks days after the provinces of Ontario and Quebec – which together account for around 61% of Canada's population of 38.5 million – said they were more optimistic about their ability to deal with coronavirus infections.
"There are early indications that infections may have peaked at the national level," Tam said, noting daily case counts had dropped 28% compared to the previous week.
"However, daily hospital and intensive care unit numbers are still rising steeply, and many hospitals across Canada are under intense strain," she said in a news briefing.
Over the past week, an average of more than 10,000 people with COVID-19 were being treated in hospitals every day, surpassing peak daily numbers for all previous waves, she said.
Although politicians at all levels have repeatedly urged Canadians to get inoculated against the virus, Tam said 6.5 million people in the country were still not fully vaccinated.
(Reporting by David Ljunggren in Ottawa and Ismail Shakil in BengaluruEditing by Paul Simao)
BC Centre for Disease Control apologizes for isolation guidance flip flops – Globalnews.ca
The BC Centre of Disease Control is apologizing after making multiple changes to COVID-19 isolation guidelines over the past few days.
On Tuesday, the BC CDC posted guidance reducing the isolation requirement for all COVID-19 test positive cases to five days no matter the vaccination status.
Then, less than 24 hours later, it updated the guidance to require unvaccinated adults to isolate for ten days following a COVID-positive test.
But at the same time the guidelines changed for any one 17 years old and younger. That demographic only needs to isolate for five days, no matter vaccine status, following a positive test.

2:15


BC CDC adjusts isolation requirements for close contacts



In all of these cases, the isolation time will be longer if there are still COVID symptoms.
The BC CDC also waived all isolation requirements for close contacts.
None of this information was included in a press release or public briefing.
"We apologize for the web posting and changes that occurred yesterday," a statement from the BC CDC said.
"We understand the significant interest in these testing and isolation guidelines, which is why we updated the website immediately with clarifications made yesterday. We recognize this approach led to confusion."

5:10


BC CDC adjusts isolation requirements for close contacts



The BC CDC said it acknowledges the frustration people are feeling about the pandemic and the need people have for clear communication on changes impacting their lives.
"We will strive to ensure there is a better change management process for future changes," the statement reads.
"These changes are a step toward enabling British Columbians to self-manage their illness and will help guide their actions to limit the spread of illness in our communities."
On the issue of the new guidelines, the CDC said public health guidance always strives to strike a balance between preventing infection and limiting the harms caused by preventing people from participation in societal activities like working, going to school and socializing.
Public health officials have stated frequently the highly-transmissible Omicron variant has changed the COVID situation in the province.

2:04


BC CDC adjusts isolation requirements for close contacts



The province has struggled with providing access to COVID testing and the contact tracing has entirely broken down amid the arrival of the Omicron variant.
"The guidance and how we manage the situation is changing rapidly and we always intend to provide the public with the most up-to-date information as quickly as possible," the CDC said in the statement.
"We expect further changes to the guidance in the weeks to come and commit to keeping British Columbians informed."
Here is a summary of the key changes from the CDC:
If you have mild symptoms and do not need a COVID-19 test, stay home until you feel well enough to return to your regular activities.
If you test positive for COVID-19 and you are under 18 or a fully vaccinated adult you must self-isolate at home for five days AND until your symptoms improve and you no longer have a fever. In this case avoid non-essential visits to high-risk settings for an additional five days.
If you test positive for COVID-19 and you are 18 years of age or older and not fully vaccinated you must self-isolate at home for 10 days AND until your symptoms improve and you no longer have a fever.
Close contacts do not need to self-isolate, regardless of vaccination status, but should self-monitor.
© 2022 Global News, a division of Corus Entertainment Inc.