Who got paid from Trudeau's $23.5 million media assistance fund? – Canadaland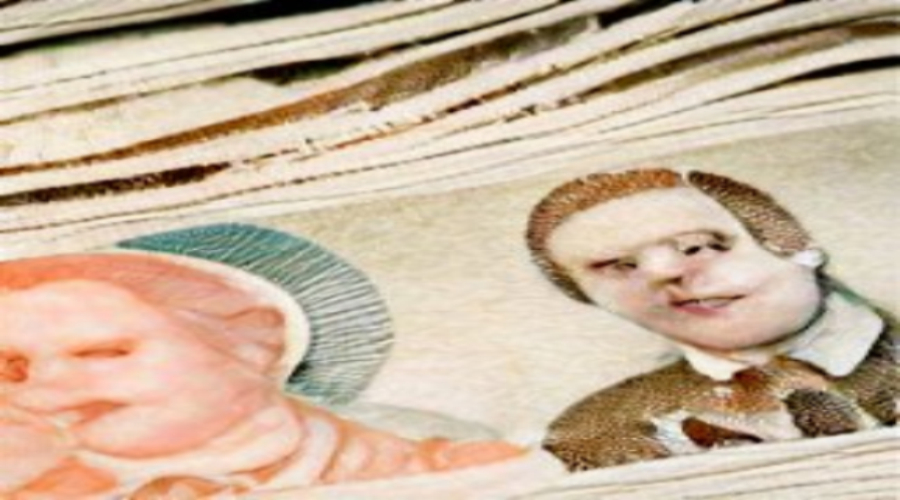 News Brief
Canadaland has obtained a list of the recipients
The number of media subsidy programs provided by the federal government keeps growing.
At the moment, there's:
The $50 million Local Journalism Initiative

The $595 million media bailout

The $60 million pandemic-specific Emergency Support Fund

The $10 million Special Measures for Journalism top-up fund.
Canadaland has obtained a document of the recipients of a $23.5 million media assistance fund that doled out money to free, digital, and small-circulation magazines and weekly newspapers.
Government-approved news outlets are not restricted to one fund, and there are overlaps between recipients.
All of this funding comes while various news outlets have been receiving other COVID-relief subsidies, primarily the Canada Emergency Wage Subsidy (CEWS).
(Canadaland has received money from the CEWS, but does not solicit or accept any media-related funding from any branch of government).
Publications such as Canadian Business, the Logic, and various Torstar and Black Press newspapers received funding from the $23.5 million media assistance fund the Trudeau government set up to aid news outlets during the COVID-19 pandemic.
The names of the publications that received funding remained undisclosed to the public until last month. (The full list can be found at the bottom of this article).
Department of Canadian Heritage spokesperson Daniel Savoie said in a statement there were 763 publications accepted for this program.
"In recent years, the news media sector has seen its advertising revenues rapidly decreasing to the benefit of tech giants," said Savoie. "The pandemic has also severely affected the sector and still today, revenues have not returned to pre-pandemic levels."
Torstar publications garnered a total of $2.7 million from the assistance fund. The Torstar publication that received the most money was Niagara This Week at $135,302.
Torstar collected further funding from the media bailout and the CEWS.
Black Press affiliates earned $2.1 million from the assistance fund. The Black Press publication that obtained the largest sum of money was the Chilliwack Progress at $106,135.
Black Press took $5.2 million from the relief fund and funding from the top-up fund.
The individual publication receiving the largest amount of the media assistance fund was Better Farming Ontario at $171,355.
St. Joseph Communications (SJC) Media publication Canadian Business received $30,016 from the assistance fund.
Canadian Business collected $41,594 from the emergency relief fund. SJC Heritage registered for the CEWS.
"Our company remains grateful for the support during the toughest stretches of the pandemic," said SJC Media content and creative vice-president Maryam Sanati.
The Logic received $149,793 from the assistance fund. Logic editor-in-chief David Skok first opposed the media bailout, but he has changed his position.
"The Logic was founded on the belief that journalistic independence comes from financial independence," said Skok. "As I wrote in a 2018 column, if we don't apply for government grants available to the company, we are putting the Logic at a severe disadvantage in retaining talent and securing investment in a marketplace distorted by government and big tech intervention that rewards incumbent firms."
The Logic received money from the media bailout, $218,049 from the emergency relief fund, and the CEWS.
Another $149,793 was doled out to Xtra Magazine.
Pink Triangle Press senior process and policy director Ken Hickling referred Canadaland to the publication's editorial standards and policies. Xtra's policies state it aims to be "an independent, queer-run media company."
Various Ming Pao Newspapers publications claimed $74,385 from the assistance fund.
A report from the Center for International Media Assistance in 2013 said Ming Pao is a "Beijing-friendly" news company, catering to Chinese Communist Party sensibilities.
Ming Pao received additional money from the relief fund and the top-up fund.
Sing Tao Newspapers publication Canadian City Post obtained $21,938 from the assistance fund.
This news company publishes routine pro-CCP stories.
Sing Tao took $199,192 from the relief fund and the CEWS.
Savoie said the Canadian government should help to fund news outlets because democracy depends on a healthy news ecosystem.
"Canadians expect to have access to diverse and reliable sources of news and information," he said. "It helps them make informed decisions, including how to stay healthy and safe."
How To Build A Progressive Brand Using Modern Media (Part II) – Forbes
Whether you know what you're talking about or not, if you're a guest on TV, everyone will believe you know your stuff. (Psst … you're less likely to get a guest appearance if you don't know what you're talking about!).
Part I of this blog series was all about using different platforms to build your personal brand. Part II here is about leveraging the brand you built online to appear before a larger audience.
Another way to think of this is that using social media (i.e., blogs, podcasts, YouTube, and Facebook/Instagram) serves as a foundation or springboard. That's not to say that you can't have an amazing, and lucrative, brand using any one of the platforms listed in Part I, because you can. But depending on what your goals are, you might also want to explore appearances on radio, television, or TEDx stages.
Let's unpack how this could look for you…
1. TV appearances
Modern TV includes guest appearances on reputable YouTube channels, online networks, and TV talk shows, like Good Morning America and Live with Kelly & Ryan. But guest appearances don't tend to start with something as large as Good Morning America.
How you use TV will depend a little bit on your brand and what you're offering. TV is one way – and a good way – to introduce yourself to a lot of people. Plus, you can place the video recording of your segment on your website as a way to show credibility. This is the importance of an "as seen on" website page on your media coverage.
If you're considering using media as a way to promote your brand, here are five tips to getting on TV.
Start with local media. Local media builds credibility and shows that you don't crack under pressure or spotlight. This would be almost necessary to get accepted into national media outlets.
Be newsworthy. Stay true to your brand but find an angle that's counterintuitive, something that makes someone stop in their tracks and rethink their approaches to life. If you have a successful business, you have an angle. There are reasons people hire (or listen to) you.
Pitch like a pro. With TV and radio, it's not about selling your brand. It's about entertaining their audience.
Be OK waiting. You're not likely to land your first pitch. Remember: a lack of response isn't always a "no"— it could simply be a "not right now." Producers take note of their inbox, even if they are not responsive… Don't give up. Hire a well-connected PR firm to help.
Shine. When you get that call, give it everything you've got…in a calm and professional way, of course.
Competition for the spotlight is fierce. You need to stand out from the crowd here more than ever. Here are expert tips to be heard over the noise.
Get media training. It's a lot harder than it looks! You need to learn how to relax on camera to convey your key message. As a career coach, I'm constantly training clients to speak clearly and on message during all public interviews.
Be compelling and entertaining. You don't need to be funny, but you need to have a sense of humor.
Prove you're not a "nutjob." No one wants to work for someone who's overzealous. Be enthusiastic, just not too enthusiastic.
Include only one "ah ha." Your message needs to be summarized in one sentence. Think of it like this: When the host wraps up their time with you, what is the one thing you will want to make sure you say?
2. Radio
The value with radio is that it's audio based. And, in traffic, you have a captivated audience. But an oft overlooked radio-like media is podcasts – not as a host, but as a guest. Podcasts have a huge audience: 32% of Americans listen to podcasts monthly, 75% want to learn something, and 52% of subscribers listen to the entire episode. That's a captive audience.
To be successful using radio you need to find the right audience for your content. That means listening to different radio broadcasts to see where your message will be well-received. Radio needs to be newsworthy. It's a great place to talk about your new book or breakthroughs in your industry. Like TV, starting local is the way to go.
On the flip side, if you want to be a podcast guest, your reach is much greater. Here are three tips to get the perfect podcast opp:
Research. Identify and listen to several podcasts to determine a good fit for your message. Select about five podcasts that target your audience. Write down the details of each, e.g., who hosts the podcast and how to reach them. Listen to at least 2 to 3 episodes of each podcast so you get a feel for their audience.
Pitch. After you've listened to several episodes, craft a pitch. Your podcast host wants to know how your appearance will benefit their audience and show… Give them bullet points that are specific, have points that are unexpected, show your value.
Follow-up. Always follow up. Your first follow-up should be within 1-2 days, then 7, then 14 days. After that, keep listening. When you hear a podcast about a related topic or something that ties in nicely with your topic, send another follow-up: "Hey, just caught your episode on sleep apnea. As you might remember, I work with a technique to induce sound sleep – I've included more info below, but here are the bullet points…."
When you're using radio or podcast guest appearances, your focus can be slightly different than TV. With TV, you want just one defining "ah ha." With radio, and especially podcasts, listeners can relisten to episodes online. Often podcast hosts will include links to your personal website or social platforms (whatever is agreed on). So, you can leave the listeners with an "ah ha" moment that requires investigation or a call-to-action.
3. TEDx
TED– which stands for technology, entertainment, design– has a mission to discover "ideas worth spreading." It was originally a once-a-year conference held in Vancouver. TEDx are grassroot events held locally under the same premise: spreading great ideas. TEDx talks are shared for free online. More than 3000 TEDx events are held annually. There is an opportunity available to be invited to give a TEDx talk.
TED by the numbers: In 2006, TED Talks posted six shows online. Six years later, TED Talks online surpassed one billion views. It is estimated that TED talks receive one million views a day.
There are two TEDs – TED and TEDx. TED is an annual conference by invitation or nomination only. Other opportunities on TED include the Audacious Project, TED Fellow, and TED-Ed. TEDx are local events and offer your best chances at being heard. Here's how:
Study TEDx talks in your local region so you know what makes a great TEDx talk.
Get to know the TEDx community and organizers.
Build a portfolio of public speaking events with shareable links.
Craft your talk – and your pitch – around energy, creativity, and bold ideas.
Focus on just one idea or angle.
Just as with TV and radio, you'll need to stand out from the crowd. So do your homework. Your idea doesn't have to be earth shattering, but it needs to present a different way of looking at the problem. Just like TV, you need one big "ah ha." But someone different from TV, you want your audience to learn, be inspired, and think. Brené Brown is an excellent example. She talks about vulnerability. Audiences that listen to her leave with as many questions as they do answers. They leave with an exploratory mind. That's what will set you apart when competing for TEDx.
4. Have a shining LinkedIn profile.
You've done the work, emailed the pitches, and now you're waiting to hear back. Know that in this lag of time, professionals and bookers will be looking at your LinkedIn profile. So make it shine! All professional brands need a LinkedIn page. Some, of course, more than others. LinkedIn is where you network and build relationships so when it comes time for the Big Ask, you have the connections to back you up. Before launching your pursuit to be the star of the show, make your LinkedIn profile pop.
Remember, your brand reflects your commitment to who you are as a professional. It's not a step you can skip in today's workplace, whether you're an entrepreneur, or in corporate. It's not "too late" to build your brand – if you take to the task in a strategic and committed way. It can be easy to get discouraged when your numbers (followers) are stagnant, or you're being rejected for guest appearances. That's when you must dig deeper. Find where you can pivot while staying true to who you are and what you stand for. if you have a "big point," you'll get noticed.
Social media: Do parental controls actually help? – CTV News
As concerns about social media's harmful effects on teens continue to rise, platforms from Snapchat to TikTok to Instagram are bolting on new features they say will make their services safer and more age appropriate. But the changes rarely address the elephant in the the room — the algorithms pushing endless content that can drag anyone, not just teens, into harmful rabbit holes.
The tools do offer some help, such as blocking strangers from messaging kids. But they also share some deeper flaws, starting with the fact that teenagers can get around limits if they lie about their age. The platforms also place the burden of enforcement on parents. And they do little or nothing to screen for inappropriate and harmful material served up by algorithms that can affect teens' mental and physical well-being.
"These platforms know that their algorithms can sometimes be amplifying harmful content, and they're not taking steps to stop that," said Irene Ly, privacy counsel at the nonprofit Common Sense Media. The more teens keep scrolling, the more engaged they get — and the more engaged they are, the more profitable they are to the platforms, she said. "I don't think they have too much incentive to be changing that."
Take, for instance, Snapchat, which on Tuesday introduced new parental controls in what it calls the "Family Center" — a tool that lets parents see who their teens are messaging, though not the content of the messages themselves. One catch: both parents and their children have to opt into to the service.
Nona Farahnik Yadegar, Snap's director of platform policy and social impact, likens it to parents wanting to know who their kids are going out with.
If kids are headed out to a friend's house or are meeting up at the mall, she said, parents will typically ask, "Hey, who are you going to meet up with? How do you know them?" The new tool, she said, aims to give parents "the insight they really want to have in order to have these conversations with their teen while preserving teen privacy and autonomy."
These conversations, experts agree, are important. In an ideal world, parents would regularly sit down with their kids and have honest talks about social media and the dangers and pitfalls of the online world.
But many kids use a bewildering variety of platforms, all of which are constantly evolving — and that stacks the odds against parents expected to master and monitor the controls on multiple platforms, said Josh Golin, executive director of children's digital advocacy group Fairplay.
"Far better to require platforms to make their platforms safer by design and default instead of increasing the workload on already overburdened parents," he said.
The new controls, Golin said, also fail to address a myriad of existing problems with Snapchat. These range from kids misrepresenting their ages to "compulsive use" encouraged by the app's Snapstreak feature to cyberbullying made easier by the disappearing messages that still serve as Snapchat's claim to fame.
Farahnik Yadegar said Snapchat has "strong measures" to deter kids from falsely claiming to be over 13. Those caught lying about their age have their account immediately deleted, she said. Teens who are over 13 but pretend to be even older get one chance to correct their age.
Detecting such lies isn't foolproof, but the platforms have several ways to get at the truth. For instance, if a user's friends are mostly in their early teens, it's likely that the user is also a teenager, even if they said they were born in 1968 when they signed up. Companies use artificial intelligence to look for age mismatches. A person's interests might also reveal their real age. And, Farahnik Yadegar pointed out, parents might also find out their kids were fibbing about their birth date if they try to turn on parental controls but find their teens ineligible.
Child safety and teen mental health are front and center in both Democratic and Republicans critiques of tech companies. States, which have been much more aggressive about regulating technology companies than the federal government, are also turning their attention to the matter. In March, several state attorneys general launched a nationwide investigation into TikTok and its possible harmful effects on young users' mental health.
TikTok is the most popular social app U.S. teenagers use, according to a new report out Wednesday from the Pew Research Center, which found that 67% say they use the Chinese-owned video sharing platform. The company has said that it focuses on age-appropriate experiences, noting that some features, such as direct messaging, are not available to younger users. It says features such as a screen-time management tool help young people and parents moderate how long children spend on the app and what they see. But critics note such controls are leaky at best.
"It's really easy for kids to try to get past these these features and just go off on their own," said Ly of Common Sense Media.
Instagram, which is owned by Facebook parent Meta, is the second most popular app with teens, Pew found, with 62% saying they use it, followed by Snapchat with 59%. Not surprisingly, only 32% of teens reported ever having used Facebook, down from 71% in 2014 and 2015, according to the report.
Last fall, former Facebook employee-turned whistleblower Frances Haugen exposed internal research from the company concluding that the social network's attention-seeking algorithms contributed to mental health and emotional problems among Instagram-using teens, especially girls. That revelation led to some changes; Meta, for instance, scrapped plans for an Instagram version aimed at kids under 13. The company has also introduced new parental control and teen well-being features, such as nudging teens to take a break if they scroll for too long.
Such solutions, Ly said, are "sort of getting at the problem, but basically going around it and not getting to the root cause of it."
Humanity's Biggest Problems Require a Whole New Media Mode – WIRED