Why more highway spending won't rev up the economy – Livemint
Economists aren't so sure. A wide body of research focused on the effects of highway spending suggests that major new investment in U.S. roads would generate little, if any, long-term economic gain.
While the projects would spur hiring and spending temporarily, both when they are announced and under way, they aren't likely to raise the economy's productivity and, in turn, its overall growth potential in a lasting way, many researchers find.
That is because the US already has an extensive system of roads, so building more wouldn't add much to productivity, economists say.
"Highways can generate a boost for the short run, but in the long run that seems to be dubious," said Gilles Duranton, an economist at the University of Pennsylvania.
New spending for roads accounts for the largest single share—roughly 19%—of the $579 billion in new spending that the White House and a group of lawmakers have agreed to. Both Democrats and Republicans say that money would raise the economy's productivity, defined as the level of output per hour worked.
President Biden last week touted the agreement as delivering "higher productivity and higher growth for our economy over the long run."
Sen. Rob Portman, an Ohio Republican who helped craft the deal, said last month that the plan would "increase our productivity as a country."
Development of the U.S. interstate highway system between the 1950s and 1970s—currently 47,000 miles of multilane highways stretching coast to coast—did make the economy much more productive, John Fernald, an economist at the Federal Reserve Bank of San Francisco, wrote in a 1999 paper.
The system meant a cross-country trip that used to take months could be accomplished in days. Businesses gained access to new suppliers and new customers. Cities were able to specialize in certain industries. International trade opened up. By one estimate, the U.S. economy would be 3.9% smaller today without the interstate highway system.
But those gains all came about when the highways were built. By now, the gains have been reaped.
"Building the interstate highway system was enormously productive," Mr. Fernald said. "That does not imply that building a second one would be equally productive."
Other research has reached similar conclusions.
Charles Hulten, an economist at the University of Maryland, found that infrastructure investment in developing countries like India resulted in increased productivity and higher growth rates. In developed countries with vast road networks, such as the U.S., new investment resulted in no change in overall productivity and growth.
A group of economists in Spain studying that country's infrastructure spending between 1964 and 1991 concluded that the investment earlier in the period produced greater economic gains than investments later, when much of the infrastructure was already in place.
Researchers have also found that in developed countries, whatever local benefits come from highway improvements come at the expense of other locations. In other words, road spending reallocates the pie but doesn't make it bigger.
Mr. Duranton and two co-authors, Geetika Nagpal and Matthew Turner, both of Brown University, suggested in a paper last year that new investments "lead to a displacement of economic activity while net growth effects are limited."
That's not to say that billions of dollars in new government road spending wouldn't boost growth in the short term. But the gains would come about as the result of the construction, and would dissipate once all the projects are completed.
In a 2012 paper, San Francisco Fed economists Sylvain Leduc and Daniel Wilson found that new spending on roads can boost an area's economy at two specific times: immediately after the new spending has been announced, and six to eight years later, when construction is under way. Beyond 10 years, there were no economic benefits to infrastructure spending, they found.
Moreover, the immediate effect applies only during recessions, they wrote. It's unclear whether the U.S. would see that short-term boost now that the economy is expanding rapidly.
Some of the spending lawmakers are considering could ease congestion. But those improvements would also be temporary. Adding more highway lanes to ease congestion tends to encourage more people to use those lanes, making them congested once more, a phenomenon known as "induced demand."
A 2011 paper by Mr. Duranton and Mr. Turner found that areas that added road miles saw a proportional increase in driving, resulting in the same overall traffic levels.
Even if long-term benefits are limited, there is still a case to be made for spending money on roads, economists say. Filling potholes could provide a more comfortable driving experience, for instance.
"The more comfortable ride is getting you the improved quality of life but it's not necessarily adding tons of private sector productivity," Mr. Fernald said.
Never miss a story! Stay connected and informed with Mint.
Download
our App Now!!

Economic Growth Looks Good For Now, But Families Need More – Forbes
The economy is in a good spot right now, but Congress needs to act quickly to strengthen the recovery further. Millions of people are still looking for a job and face financial hardship such as evictions without continued strong economic growth. At the same time, the pandemic has changed face again with the Delta variant ripping through the country, creating a lot uncertainty over the future path of the economy. Amid these challenges, Congress can enact additional measures to ensure a continued strong recovery that benefits all households.
The economy grew at a strong pace in the first half of 2021. Gross domestic product (GDP) growth amounted to an annual rate of 6.5% between March and June 2021. This was slightly faster than the already fast annual growth rate of 6.3% in the first three months of 2021. GDP in the second quarter of 2021 had finally caught up to and exceeded, by about one percent, the inflation-adjusted GDP level recorded for the last three months of 2019 before the pandemic started. The accelerated recovery in the first half of 2021 helped to regain the losses of economic activity associated with the pandemic faster than would have otherwise been the case.
Faster economic growth in the first half of 2021 came about in large part because of President Biden's American Rescue Plan enacted in March 2021. Gross domestic product has exceeded what analysts forecast for 2021 prior to passage of the American Rescue Plan, for instance. In particular, Harvard University's Jason Furman, former chair of President Obama's Council of Economic Advisors, and Wilson Powell III report that the U.S. economy grew as much in the first half of the year as analysts had predicted for the entire year 2021. The massive relief bill enacted in March did exactly what it was supposed to do by putting the economy on a path to a quicker recovery, while helping struggling families deal with the ongoing fallout from the pandemic.
The economy still has room to grow in the short term. Supply chain bottlenecks in particular held back economic activity in the spring of 2021. Businesses, for example, depleted inventories as they often found it difficult procure intermediate and final products to sell. The depletion of inventories reduced economic growth by 1.1 percentage points. GDP growth would have been 7.6% instead of the reported 6.5% between March and June 2021 if businesses had not reduced their inventories. Similarly, new housing activities fell amid lumber and other material shortages, reducing GDP growth by another 0.5 percentage points. As supply bottlenecks gradually ease, the economy will likely overcome some of these headwinds and boost growth.
This short-term momentum will not be enough to address the looming challenges. Congress still needs to invest more in a prolonged strong economic recovery that benefits all American families, even in the context of these recent good news. First, millions of Americans are still out of work. Second, the economy would have likely grown after 2019 absent the pandemic and thus need to go some ways to catch up to where it would have been. The Congressional Budget Office predicted in January 2020 that the economy would be 1.8% larger in the second quarter of 2021 than it actually was. Third, modest productivity growth and massive inequality marked the economic performance prior to the pandemic. Households struggled with paying their bills, even amid low unemployment before the pandemic hit. Building on the current strong performance to ensure a continued robust recovery also means correcting these imbalances that persisted after the Great Recession from 2007 to 2009. Congress's work in building a strong, inclusive recovery is not yet done.
Passing the Bipartisan Infrastructure Framework (BIF) currently making its way through Congress and the $3.5 trillion budget resolution are key to achieving robust, equitable growth. Those measures will provide public investments in a wide range of infrastructure that has been neglected for too long and that the private sector will not fully finance. Roads, bridges, and access to affordable internet are just some of the investments that will translate into faster innovation, lower costs and higher productivity and economic growth. Congress will also tackle climate change and thus reduce costs of extreme weather events for people and businesses. Lower costs will again translate into faster economic growth over time. It is good to know that the administration and many members of Congress understand that their work is not done with two quarters of remarkably strong growth. American families have waited too long for a return to strong, inclusive long-term economic growth.
Brazil Set for Biggest Rate Hike Since 2003 as Economy Reopens – Bloomberg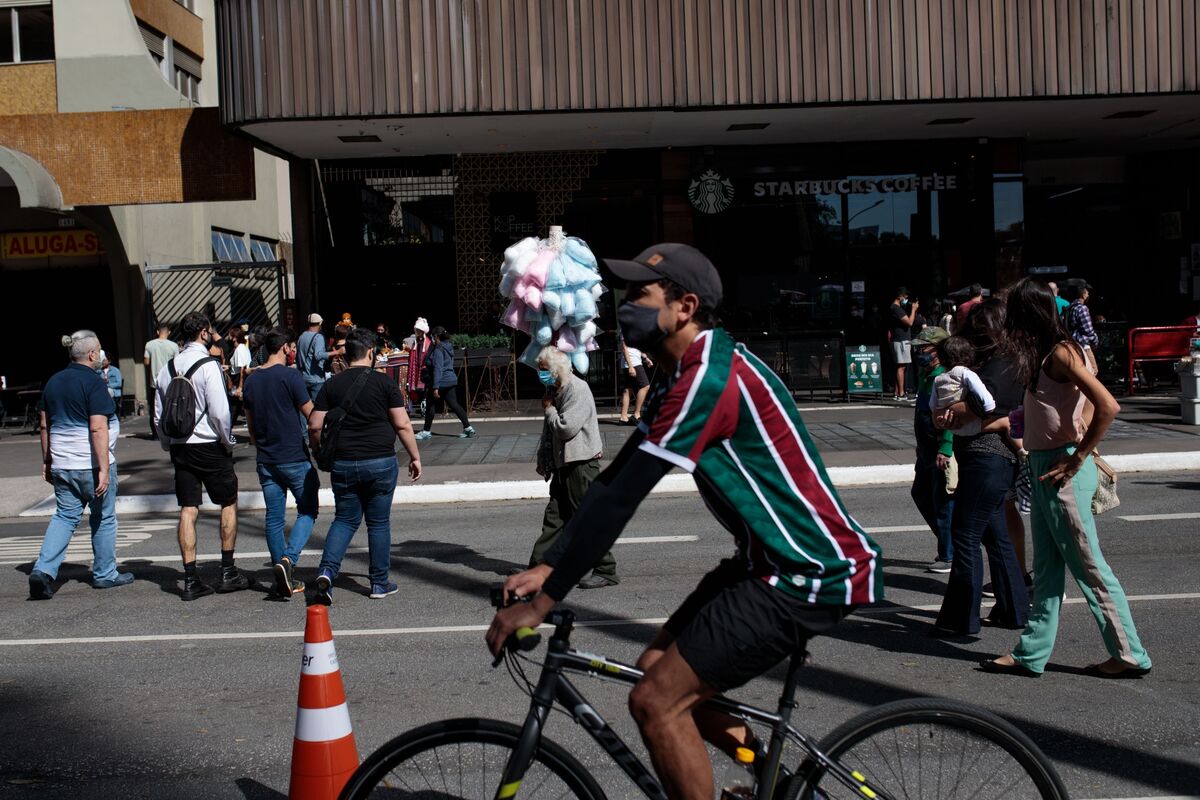 Sign up for the New Economy Daily newsletter, follow us @economics and subscribe to our podcast.
A new front is opening up in Brazil's war against inflation amid surging costs for services from airline fares to appliance repairs, sparking speculation that one of the world's most aggressive central banks may this week deliver its biggest interest rate hike in almost two decades.
Australia Sticks With Taper Plan Even as Virus Dents Economy – Bloomberg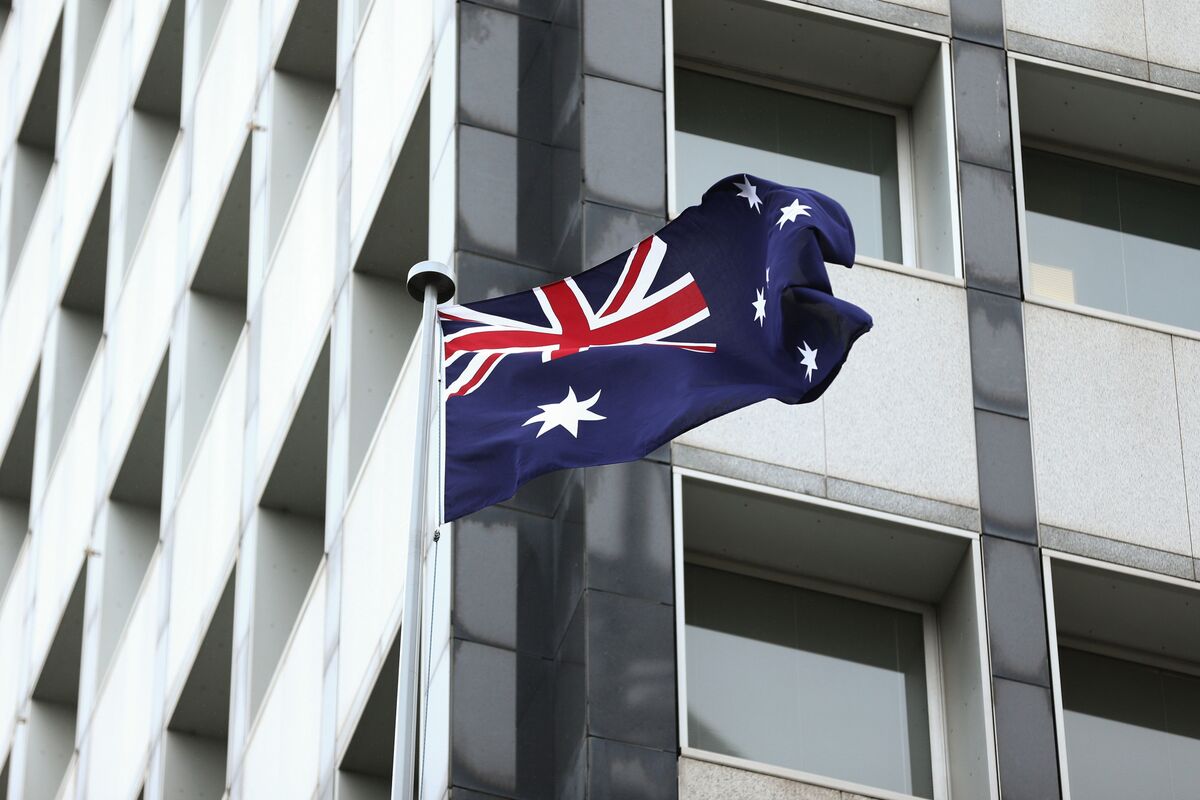 Sign up for the New Economy Daily newsletter, follow us @economics and subscribe to our podcast.
The Reserve Bank of Australia said it will stick with its planned tapering of bond purchases even as Sydney's protracted lockdown is set to shrink the economy this quarter.