Why Social Media Make Us More Polarized, and How to Fix It – Scientific American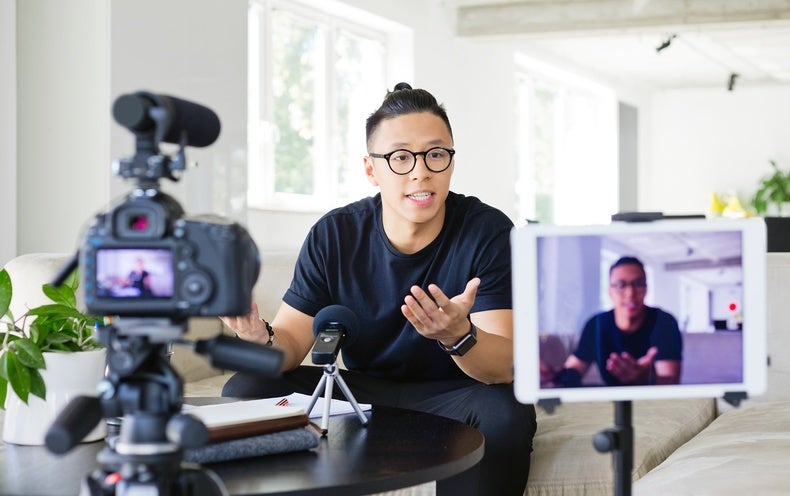 Every time I log onto Facebook, I brace myself. My newsfeed—like everyone else's I know—is filled with friends, relatives and acquaintances arguing about COVID-19, masks and Trump. Facebook has become a battleground among partisan "echo chambers." But what is it about social media that makes people so polarized?
To find out, my colleagues and I ran a social media experiment in which we divided Democrats and Republicans into "echo chambers," or small groups whose members affiliate with just one political party. Next, we picked the most polarizing issues we could think of: immigration, gun control and unemployment. We asked each participant what they thought of those issues, then let people talk to each other and revise their opinions. After several rounds of discussion and revision, we evaluated each group's viewpoint.
To our surprise, the echo chambers did not make people more polarized, but less. After interacting in social networks with likeminded peers, each echo chamber—Republican and Democrat—had adopted a more moderate opinion. All groups independently moved toward opinions that were closer to the opinions on the "opposite" side of the political spectrum.
As a scientist who studies networks, I'm used to being surprised by the results of my experiments. Technology has allowed us to access more information and data about people's social networks, debunking many of our assumptions about human behavior. But even my team at the Network Dynamics Group was surprised: Why did our social media experiment find the opposite of what happens all the time in the real world of social media?
The answer lies in something social media has amplified: "influencers."
By now, most of us have a fairly specific understanding of what an "influencer" is. The word conjures up a young, wealthy person whose lifestyle is sponsored by brands like Instagram, TikTok or YouTube. But the word has a very specific network science meaning. In social media, networks tend to be centralized: a small number of people, or perhaps just one person, at the "center" of the network is connected to lots of other people in the "periphery." The multitudes in the periphery of the social network have only a modest number of connections, while the few—the so-called "influencers"—at the center of the network are connected to nearly everyone. This puts these people into the powerful position of being able to exert a disproportionate level of "influence" over the group.
By contrast, the networks used in our study were "egalitarian"—the opposite of centralized. In an egalitarian network, everyone has an equal number of contacts, and therefore influence, throughout the network.
The key feature of an egalitarian network is that new ideas and opinions can emerge from anywhere in the community and spread to everyone. But in centralized networks—like many social media sites—ideas are filtered through, or sometimes even blocked, by a powerful social influencer. As I show in my upcoming book Change: The Power in the Periphery to Make Big Things Happen, centralized and egalitarian networks have very different effects on partisan bias and the acceptance of new ideas.
In a centralized echo chamber, if the influencer at the middle shows even a small amount of partisan bias, it can become amplified throughout the entire group. But in egalitarian networks, ideas spread based on their quality, and not the person touting them. There is a lot of wisdom in network peripheries, in regular people with good ideas. When the social network enables those people to talk with each other, new thinking that challenge a group's biases can take hold and spread.
To see how egalitarian networks might affect other kinds of contentious issues, we conducted another experiment with smokers and nonsmokers discussing the risks of cigarette smoking. The effects were the same as with the partisan study. Both groups moved toward a more accurate understanding of smoking risks. Moreover, when participants were interviewed after the study, they reported having developed higher opinions of the other. Both smokers and nonsmokers had come to view the other group as more reasonable and trustworthy about the risks of smoking. But the exchange of ideas and eradication of bias only works when networks are egalitarian.
The problem of partisan bias is exacerbated on social media because online networks are often organized around a few key influencers. This feature of social media is one of the main reasons why misinformation and fake news has become so pervasive. In centralized networks, biased influencers have a disproportionate impact on their community—enabling small rumors and suppositions to become amplified into widespread misconceptions and false beliefs.
Our country has been struggling with bias and polarization a long time. But the issue is about to get much more urgent. As the debate over COVID-19 vaccination heats up, biased viewpoints will undoubtedly become entrenched in communities with powerful influencers at their center. If we want to eradicate, or at least lessen the impacts of the coronavirus, we should rethink how our online communities operate. The solution to the problem of vaccine hesitancy is not to eliminate echo chambers. Rather, it is to be intentional about the social networks in those echo chambers. The more equity in people's social networks, the less biased and more informed groups will become—even when those groups start off with highly partisan opinions.
How is emerging technology and media shaping democracy? – McGill Newsroom
The Max Bell School of Public Policy is launching a new Centre for Media, Technology and Democracy at McGill University. Collaborating with leading researchers, policy thinkers, and journalists, the Centre works to understand the impact of emerging technology and media on policy and public life.
"The benefits that technology brings to our world are undeniable, but we are now at a critical point where we need to make changes in the way we govern our media and tech infrastructure," says Director Taylor Owen, a leading voice in technology governance in Canada and Associate Professor at the Max Bell School of Public Policy. "Our research will inform the public debate and policy makers so that we as a society can create policies aimed at maximizing the benefits and minimizing the harms embedded in the design and use of emerging technologies."
"We believe in the power of the public to mobilize for a different future, and to hold governments and technology companies to account for that future. It's time to collectively reclaim the problems that technology was promised to solve," says Sonja Solomun, the Centre's Research Director.
The Centre is committed to public-facing work through a range of events, podcasts and workshops aimed at translating cutting-edge research for broad public audiences and policy makers. Its research program focuses on three core streams: technology governance, information ecosystems, and media and journalism.
In addition to projects focused on pressing issues such as facial recognition policy, children and technology, surveillance technology, platform governance, and journalistic support the Center's projects include:
"While existing initiatives tend to focus either on technology, or on media and communication, this Centre will examine how both impact policy and public life. We are thrilled to support such innovative work which will inform public debate and engage policymakers," said Professor Chris Ragan, Director of the Max Bell School of Public Policy at McGill.
Launch Events
Register for the 2020 Annual Beaverbrook lectures presented by the Centre for Media, Technology and Democracy, featuring Shoshana Zuboff author of The Age of Surveillance Capitalism on November 23 at 12:00 EST and novelist, activist, and journalist, Cory Doctorow on November 30 at 12:00 EST.
About McGill University
Founded in Montreal, Quebec, in 1821, McGill University is Canada's top ranked medical doctoral university. McGill is consistently ranked as one of the top universities, both nationally and internationally. It is a world-renowned institution of higher learning with research activities spanning two campuses, 11 faculties, 13 professional schools, 300 programs of study and over 40,000 students, including more than 10,200 graduate students. McGill attracts students from over 150 countries around the world, its 12,800 international students making up 31% of the student body. Over half of McGill students claim a first language other than English, including approximately 19% of our students who say French is their mother tongue.
http://www.mcgill.ca/newsroom/
http://twitter.com/McGillU
Social media groups under fire in France over Islamist killing – Financial Times
Within hours of the assassination of a history teacher by an 18-year-old Islamist in France on Friday, fingers were pointed at social media platforms for having helped motivate the killer before he decapitated Samuel Paty and then for allowing him to gruesomely claim responsibility moments afterwards.
"Things began on social media and they ended on social media," said Gabriel Attal, the French government spokesman. "We have to do better at bringing them under control."
Paty's fellow-teachers at the school in Conflans-Saint-Honorine near Paris expressed "deep concern about the impact of social media" in a joint statement on Tuesday. They called the speed and irreversibility of the messages broadcast "a real plague for the exercise of our profession".
Marlène Schiappa, minister for citizenship, summoned representatives of social media groups, including Facebook-Instagram, Twitter, Google-YouTube, TikTok and Snapchat, to a meeting on "cyber-Islamism" on Tuesday and demanded they take responsibility for content on their platforms.
Big social media platforms such as Facebook and Twitter were already under pressure in Europe, the US and Asia to curb the spread of fake news and hate speech and to stop turning a blind eye to the promotion of violence.
Last year, the platforms pledged to boost their moderation capabilities and introduced new hate speech policies, after a white supremacist killed 51 people in an attack on two mosques in New Zealand and livestreamed the footage via Facebook's Live service.
More broadly, Facebook and YouTube have been criticised for helping extremist groups recruit, radicalise and organise — because their algorithms tend to push users towards provocative and eye-catching content.
Lately, concerns have centred on the rise on the platforms of armed militias in the US ahead of the presidential election, and of pro-Trump conspiracy group QAnon.
Officials and politicians say the killing of Paty will inevitably accelerate legislation in France and the EU designed to hold social media platforms responsible for the sometimes inflammatory content posted by their users.
Investigators are still trying to piece together the sequence of events that led to Abdoullakh Anzorov, a Chechen refugee, hacking off the head of a teacher who had shown pupils caricatures of the Prophet Mohammed in a class about freedom of speech.
But the fact that the murderer, who was shot dead by the police, came all the way from Evreux 80km to the west suggests that he learnt of Paty and Muslim complaints about him from videos posted on the internet. The videos were widely disseminated, with some pupils and parents at the school complaining they had been sent them multiple times.
Brahim Chnina, the father of one of the pupils in the school, had posted three videos highly critical of Paty, demanding he be fired and calling on people to take action, and BFMTV reported that he had been in touch with the killer via WhatsApp in the days before the assassination.
At least one of the videos could still be seen on Mr Chnina's Facebook account on Monday evening. Mr Chnina made one of them with the help of Abdelhakim Sefrioui, an Islamist militant already categorised as a security risk by French intelligence. Both men have been detained.
After he had killed Paty, Anzorov sent a Twitter post with a picture of the severed head on the street addressed to President Emmanuel Macron, "leader of the infidels", and boasted of killing "one of your hell dogs who dared to denigrate Mohammed".
According to the newspaper Le Monde, Anzorov in recent weeks sent 400 tweets from that account, @Ttchetchene_270. The account had been notified in July to Pharos, a government site where the public can report lawbreaking or other concerns about the internet.
Twitter declined to say when it had removed the account — it is no longer visible — and refused to make any other comment on the attack. However, the company has said that Twitter does not tolerate terrorism or terrorism content and that its teams act "proactively on this type of content and are in contact with law enforcement agencies in order to act as quickly as possible".
Facebook did not reply to requests for comment.
French leaders from Mr Macron down immediately announced plans to tighten controls on social media after what Mr Attal called the "public lynching" of Paty over the internet.
Gérald Darmanin, interior minister, said 80 investigations had been started since the attack into those who had sought to justify the murder or said the teacher "had it coming to him".
Ironically, Mr Macron's government had already finalised a law against internet hate in May, but its key clauses — including an obligation on social media networks to delete hateful content within 24 hours on pain of heavy fines, and a requirement for transparency — were struck down in June by the Constitutional Council on free-speech grounds.
Laetitia Avia, the member of parliament who drafted the law, described the killing of Paty as a tragedy which "reminds everyone that social media has been the terrain of dangerous content".
She told the Financial Times on Monday she was continuing to work on the issue both in France and in Brussels, where the European Commission is set to present its new digital services law in December.
One problem, she noted, was that traditional media were counted in French law as publishers, while social media networks were treated as neutral "hosters", even though they were really hybrids because their economic model meant they ranked and placed content to attract readers and viewers. Another problem was that apparently anodyne verbal violence was often a precursor to real violence.
"We must now treat dangerous content as a priority," she said.
Bell Media and ICA Launch the Inaugural Inclusivity, Diversity and Equity in Advertising (IDEA) Competition with $1 Million Yearly Prize – Canada NewsWire
"The ICA believes that not only is diversity and inclusion a global business imperative, but that it's a growth-driving narrative for Canadian brands and companies," said Scott Knox, the President and CEO of the ICA. "We're excited to announce this unique media partnership between the ICA and Bell Media and the launch of the inaugural IDEA competition in order to bring awareness to diversity as business strategy."
"We are committed to creating meaningful change in our industry, and this competition aims to encourage greater representation of diverse communities in Canadian media," said Randy Lennox, President of Bell Media. "We have been working to create a new roadmap for the industry, one that recognizes the added value of BIPOC presence and expertise, and the IDEA completion is one more opportunity to showcase the value of inclusion."
Creators of the winning entry will have access to the full range of Bell Media's platforms – TV, radio, out-of-home, and digital – to execute their $1 million campaign in 2021. Details on how to enter will be announced in November, with the winner announced later this winter.
Entries are required to be new creative executions in English and French, and require that diverse producers, directors, writers, and crew contribute significantly to the campaign beyond on-camera talent. Entrants must also commit to demonstrating, as part of their submission, that inclusion and diversity are components across all of their advertising, even when not the key message.
"Our goal is to get more diverse representation in advertising campaigns, while encouraging diversity and inclusivity in the creative process," said Justin Stockman, Vice-President, Brand Partnerships, Bell Media. "We're looking forward to the launch of the IDEA competition and we hope it becomes an annual event, highlighting different equity-seeking communities each year."
In line with the ICA's belief in the importance of attracting diverse new talent into advertising, additional judging consideration will be given for entrants that include mentorship opportunities as part of their production to provide experience and build the pipeline of new diverse talent.
The IDEA Competition builds on the broader IDEA initiative, launched in 2017 by the ICA, to promote inclusivity, diversity, and equity in advertising. An earlier supporter of the program, Bell Media participated in ICA's IDEA Summit at TIFF in 2018 with the theme "How Diversity of Thought Leads to Powerful Storytelling", featuring THE SOCIAL's Melissa Grelo.
Brands and their agencies can register to receive more information about entering the IDEA Competition at this link.
About the Institute of Communication Agencies (ICA)
The ICA is the not-for-profit association for Canadian advertising, marketing, media, and public relations agencies. ICA's mission is to Amplify, Protect and Transform the agency sector through advocacy, awards, community, consultancy, insight, networking, research and training. ICA membership and board of directors represent some of the most recognized and influential businesses in our industry, both in Canada and internationally.
About Bell Media
Bell Media is Canada's leading content creation company with premier assets in television, radio, out-of-home advertising, digital media, and more. Bell Media owns 35 local television stations led by CTV, Canada's highest-rated television network, and the French-language Noovo network in Québec; 29 specialty channels, including leading specialty services TSN and RDS. Bell Media is Canada's largest radio broadcaster, with 215 music channels including 109 licensed radio stations in 58 markets across the country, all part of the iHeartRadio brand and streaming service. Bell Media owns Astral, an out-of-home advertising network of 50,000 faces in five provinces. The country's digital media leader, Bell Media develops and operates websites, apps, and online platforms for its news and entertainment brands; video streaming services Crave, TSN Direct, and RDS Direct; and multi-channel network Much Studios. The company owns a majority stake in Pinewood Toronto Studios; is a partner in Just for Laughs, the live comedy event and TV producer; and jointly owns Dome Productions Partnership., one of North America's leading production facilities providers. Bell Media is part of BCE Inc. (TSX, NYSE: BCE), Canada's largest communications company. Learn more at www.BellMedia.ca.
SOURCE Bell Media
For further information: Scott Knox, President & CEO, ICA, [email protected], (437)-350-1436; Patricia Garcia, Bell Media Communications, [email protected], 416-302-9318
Related Links