Why social media makes you feel bad
Have you ever found yourself scrolling through social media and noticed you felt a bit down? Maybe a little envious? Why aren't you on a yacht? Running a startup? Looking amazing 24/7?
The good news is you are not alone. Although social media has some benefits, it can also make us feel a little depressed.
Why does social media make us feel bad?
As humans we inherently compare ourselves to others to determine our self-worth. Psychologists call this social comparison theory.
We primarily make two types of comparisons: upward and downward comparisons.
Upward comparisons occur when we compare ourselves to someone else (in real life or on social media) and feel they are better than us (an unfavourable comparison for us) in whatever domain we are assessing (such as status, beauty, abilities, success, and so on).
For example, comparing your day at work to your friend's post from the ski fields (we're looking at you Dave!) is likely to be an upward comparison. Another example is making appearance comparisons which can make you feel worse about yourself or your looks .
Although upward comparison can sometimes motivate you to do better, this depends on the change being achievable and on your esteem. Research suggests upward comparisons may be particularly damaging if you have low self-esteem.
In contrast, downward comparisons occur when we view ourselves more favourably than the other person – for example, by comparing yourself to someone less fortunate. Downward comparisons make us feel better about ourselves but are rare in social media because people don't tend to post about the mundane realities of life.
Comparisons in social media
Social media showcases the best of people's lives. It presents a carefully curated version of reality and presents it as fact. Sometimes, as with influencers, this is intentional but often it is unconscious bias. We are just naturally more likely to post when we are happy, on holiday or to share successes – and even then we choose the best version to share.
When we compare ourselves to what we see on social media, we typically make upward comparisons which make us feel worse. We compare ourselves on an average day to others on their best day. In fact, it's not even their best day. It's often a perfectly curated, photoshopped, produced, filter-applied moment. It's not a fair comparison.
That's not to say social media is all bad. It can help people feel supported, connected, and get information. So don't throw the baby out with the bathwater. Instead, keep your social media use in check with these tips.
Concrete ways you can make yourself feel better about social media
Monitor your reactions. If social media is enjoyable, you may not need to change anything – but if it's making you exhausted, depressed or anxious, or you are losing time to mindless scrolling, it's time for change.
Avoid comparisons. Remind yourself that comparing your reality with a selected moment on social media is an unrealistic benchmark. This is especially the case with high-profile accounts who are paid to create perfect content.
Be selective. If you must compare, search for downward comparisons (with those who are worse off) or more equal comparisons to help you feel better. This might include unfollowing celebrities, focusing on real posts by friends, or using reality focused platforms like BeReal.
Redefine success. Influencers and celebrities make luxury seem like the norm. Most people don't live in pristine homes and sip barista-made coffee in white sheets looking perfect. Consider what real success means to you and measure yourself against that instead.
Practise gratitude. Remind yourself of things that are great in your life, and celebrate your accomplishments (big and small!). Create a "happy me" folder of your favourite life moments, pics with friends, and great pictures of yourself, and look at this if you find yourself falling into the comparison trap.
Unplug. If needed, take a break, or cut down. Avoid mindless scrolling by moving tempting apps to the last page of your phone or use in-built focus features on your device. Alternatively, use an app to temporarily block yourself from social media.
Engage in real life. Sometimes social media makes people notice what is missing in their own lives, which can encourage growth. Get out with friends, start a new hobby, embrace life away from the screen.
Get amongst nature. Nature has health and mood benefits that combat screen time.
Be the change. Avoid only sharing the picture-perfect version of your life and share (in a safe setting) your real life. You'd be surprised how this will resonate with others. This will help you and them feel better.
Seek help. If you are feeling depressed or anxious over a period of time, get support. Talk to your friends, family or a GP about how you are feeling. Alternatively contact one of the support lines like Lifeline, Kids Helpline, or 13Yarn.
Media Advisory – Governor General to meet with the President of the United States – Yahoo Canada Finance
OTTAWA, ON, March 21, 2023 /CNW/ – Ontario–Her Excellency the Right Honourable Mary Simon, Governor General of Canada, will welcome the Honourable Joe Biden, President of the United States, on Thursday, March 23, 2023, at 6:25 p.m., at the Canada Reception Centre at the Ottawa MacDonald-Cartier International Airport. The Governor General and Mr. Whit Fraser will then meet with President Biden and Dr. Jill Biden, First Lady of the United States.
| | |
| --- | --- |
| Date: | Thursday, March 23, 2023 |
| Time: | 6:25 p.m. (EDT) |
| Location: | Canada Reception Centre at the Ottawa MacDonald-Cartier International Airport |
Notes for media:
All media must be accredited with the Parliamentary Press Gallery.

Photos of the meeting taken by the Governor General's official photographer will be made available upon request.
Stay connected:
Follow GovernorGeneralCanada on Facebook, Instagram, Twitter and YouTube.
SOURCE Governor General of Canada
View original content: http://www.newswire.ca/en/releases/archive/March2023/21/c8738.html
War Made Easy: Norman Solomon on How Mainstream Media Helped Pave Way for U.S. Invasion of Iraq – Democracy Now!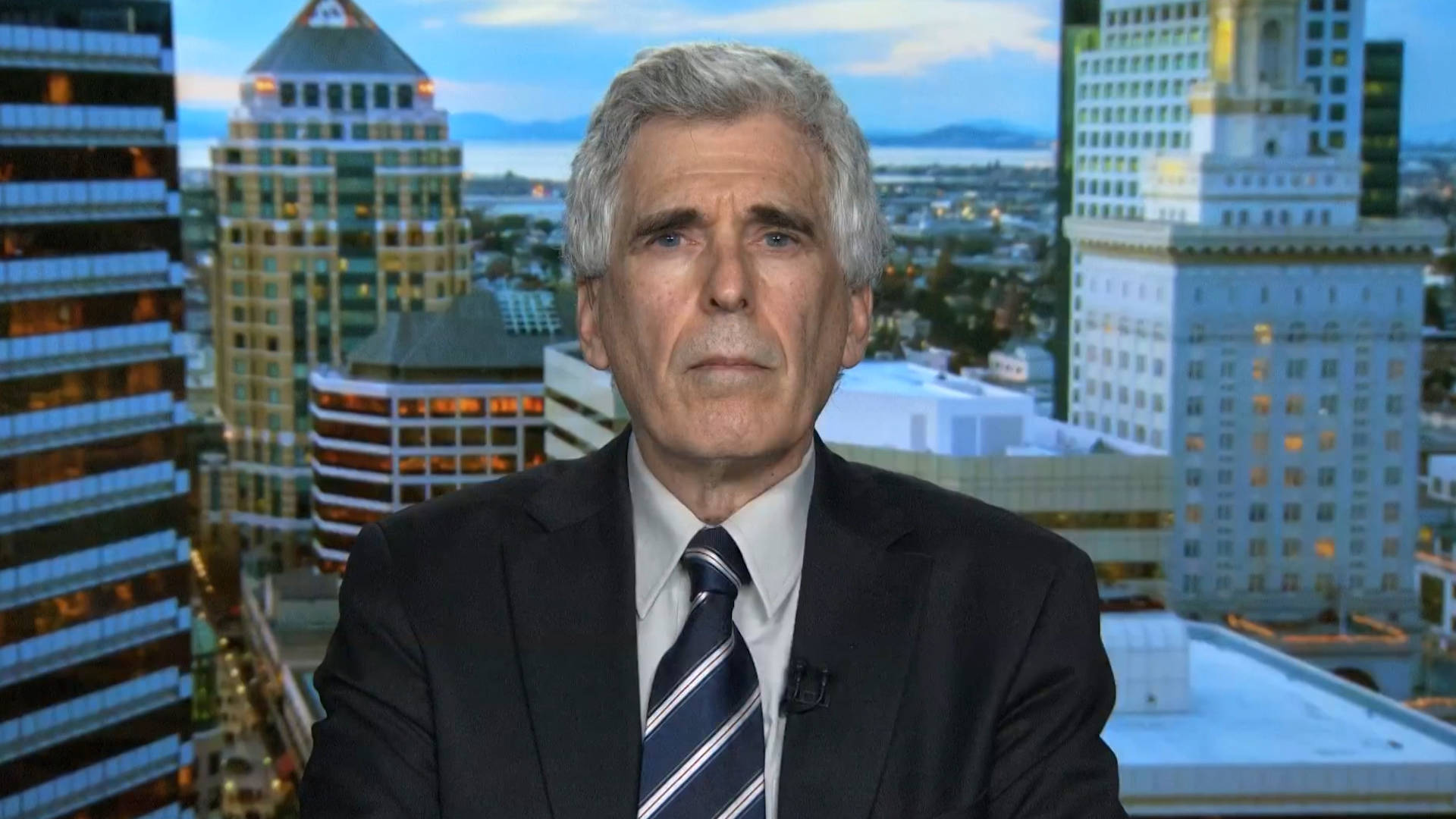 As we continue to mark the 20th anniversary of the U.S. invasion of Iraq, we look at how the corporate U.S. media helped pave the way for war by uncritically amplifying lies and misrepresentations from the Bush administration while silencing voices of dissent. Longtime media critic Norman Solomon says many of the same media personalities and news outlets that pushed aggressively for the invasion then are now helping to solidify an elite consensus around the Ukraine war. "In the mass media, being pro-war is portrayed as objective. Being antiwar is portrayed as being biased," he says. Solomon is author of War Made Easy: How Presidents and Pundits Keep Spinning Us to Death and the forthcoming War Made Invisible: How America Hides the Human Toll of Its Military Machine.
Sri Lanka media guide – Yahoo News Canada
Sri Lanka's media divide along language and ethnic lines.
Privately-owned networks have the lion's share of the TV audience. Non-state media often engage in political debate and criticise government policies.
The state runs two TV stations, radio networks and newspapers in Sinhala, Tamil and English.
At the height of the civil war Sri Lanka was one of the world's most dangerous places for journalists.
Despite the pledges given by President Sirisena in 2015 to investigate past attacks on journalists, nearly all the crimes of violence against journalists remain unpunished, Reporters Without Borders (RSF) said in 2018.
RSF said political control over media ownership is a major concern and has the potential to undermine pluralism and impartiality.
There were some 8.9 million internet users by July 2022, comprising 41% of the population (Internetworldstats.com). The web is a popular and growing medium for news.
There were major restrictions to online connectivity and social media platforms during communal violence in early 2018, said US-based Freedom House.