Why The Global Economy Is Recovering Faster Than Expected – Harvard Business Review
In these difficult times, we've made a number of our coronavirus articles free for all readers. To get all of HBR's content delivered to your inbox, sign up for the Daily Alert newsletter.
The economic impact of coronavirus continues to surprise. In the spring, previously unimaginable shutdowns pushed economic activity to unimaginable lows. After the initial shock, however, perhaps the biggest surprise has been how fears of systemic meltdown remain unfulfilled — the initial bounce back was far stronger and sooner than expected, and some sectors of the U.S. and other economies have seen complete recoveries to pre-crisis levels of activity.
While the stronger-than-expected recovery aligns with the business experience of many leaders we speak with, they still wonder what drove the gap between expectations and reality — and whether it can last. To answer these questions, we need to look at various recession types and their drivers, how Covid-19 fits in, and what this cycle's idiosyncrasies are.
Fears Unfulfilled, Hopes Surpassed
As the coronavirus forced the economy into shutdown, a brutal economic contraction unfolded, breaking many (negative) records in the process. Yet, the sustained impact was broadly overestimated — both systemically and cyclically — as the intensity of the shock fueled widespread economic pessimism.
Systemic fears were captured in the popular prediction of a new Great Depression, which would bring sovereign defaults, banking system collapse, and price deflation. Yet after a wobble prices stabilized, sovereign borrowing costs broadly fell across the world despite expansive borrowing, and the banking systems has shown few signs of liquidity problems. (In fact, after hoarding capital banks are looking to return capital again.) The broader systemic fears remain unfulfilled and never looked as perilous as in 2008.
As systemic fears remained unfulfilled, cyclical fears also have proliferated. Unemployment — a cornerstone gauge of economic health — was expected to stay at high levels in the U.S. past the end of 2021. Analysts predicted waves of bankruptcies, a weakening housing market, and a potential collapse after an initial recovery in a "W"-shaped manner.
Further Reading



Leadership & Managing People

Book

<!– author could be none, one or many. If none, delete the full line above. If many, add

AUTHOR

before final

for each additional author. No spaces or commas. –>
Yet, here too the surprises have been to the upside. While still unacceptably high, unemployment fell much sooner and faster than thought: By September U.S. unemployment was lower than it was expected to be by the end of 2021. Housing showed remarkable resilience — with prices barely dipping and activity and sales bouncing back to or near the highs since the housing crisis. Many parts of the U.S. economy have returned to pre-crisis levels of activity. Indeed, as the 3Q GDP release last Thursday highlighted, over the last three months growth has been the highest ever recorded. While this does not indicate that the U.S. economy has returned to health or to pre-crisis levels of activity, it is testament to an extraordinarily vigorous rebound after a historically negative second quarter.
These patterns are true around the world: Economic surprise indices, which show an amalgamation of the differences between realized and expected performance, have spiked to record highs everywhere — with the exception for China, where expectations for a full recovery were the baseline.
---
---
Why the Covid Recession Outperformed Expectations
While many business leaders have seen these dynamics unfold in real time, they seek to understand the drivers that explain it in order to better see the path ahead. Charting recoveries remains exceptionally difficult (if not as difficult as predicting recessions), but there is value in thinking about the types of recession, their drivers, and impact — as well as about the idiosyncrasies that will shape the remaining recovery path.
There are three dimensions of economic recessions which – when taken together – can help frame the dynamics of recovery. The Covid recession displays distinctive characteristics within this framework that help explain much of what has been on display:
Recession nature. This captures the underlying force — for example, an investment bust, a financial crisis, a policy error or an exogenous shock — that's afflicting the economy. Despite its brutal intensity, the Covid shock is preferable to an investment bust or a financial crisis that were at the heart of the last two recessions (2001 and 2008/09) because it comes without an overhang of excess investment to work off, which is what delays the onset of recovery and weighs on its trajectory. Indeed, the biggest risk of an exogenous shock is that it morphs into a systemic crisis (traditionally, the fear would be a financial crisis).
Policy response. This decisively shapes the recovery path and is a clear silver lining of the Covid recession. The speed, feasibility, and effectiveness of fiscal policy has been demonstrated, above all in the U.S. There remains a common misperception that virus caseloads and Covid deaths are strict determinants of economic performance. In reality, the correlation is weak — precisely because a strong economic policy response effectively bridges some of the economic damage from less successful virus control efforts. Think of how U.S. efforts at virus control largely failed relative to other rich nations — in Europe, for example — yet U.S. real growth has still come out ahead. The much bolder U.S. policy effort explains that outcome. Yet, the ultimate impact of policy is to prevent a different type of contagion — household and firm bankruptcies and a wobbly banking system — and this is where structural damage comes in.
Structural damage. This is the key determinant of a recession's shape. When a recession leads to a collapse in capital expenditures and pushes workers out of the labor force, an economy's productive capacity declines. That's what happened in the U.S. in 2008 as the financial crisis disrupted capital stock growth and made it much harder to return to pre-crisis levels. The Covid recession is more favorable in this respect as there is no "overhang" from the last expansion which did not see excesses in investment or lending that now has to be worked off. Additionally, the fast policy response — unlike in 2008 — contained bankruptcies and drove a strong V-shape recovery in capital goods orders. So far, the Covid recession looks likely to have avoided major structural damage.
It's quite possible that we were prepared for the worst with the Covid recession because the late and sluggish recovery from the Great Recession is still on our minds. And using the drivers outlined above we can see why: It started as an investment bust that turned into a financial crisis, which in turn impaired financial sector balance sheets and household balance sheets. This was met with a policy response that was quite delayed and kicked in after significant damage was already done. If that serves as in an implicit baseline for how recoveries play out, then the better than expected Covid trajectory should not surprise us.
Can the Covid Recovery Continue to Surprise to the Upside?
To gauge the next leg of recovery we need to go beyond the above drivers – think of them as the necessary foundations for a continued strong recovery – and look at the idiosyncrasies of the Covid recession for sufficient conditions that show how the strength could be delivered.
Looking at the sectors of the U.S. economy more closely, we can divide it into three parts that were impacted very differently given the nature of the virus-driven recession. This suggests the "easy" phase of recovery is exhausted:
Sectors unaffected by Covid, such as housing and utility consumption, financial services, and off-premise food. Using a household budget as an analogy, you can think of these as "fixed costs" that cannot be reduced easily. This amounts to about 46% of U.S. consumption and never dipped.
Sectors affected by lockdowns, but not by social distancing, such as autos and other durable goods. These sectors took a big hit from physical lockdowns, but once those were lifted, they bounced back strongly, often fully — and sometimes even exceeding pre-crisis levels. These sectors represent about 16% of the U.S. consumption.
Sectors that are directly vaccine dependent, such as transportation, recreation, and food service. Some of these sectors bounced back after the lockdown, while others remain unable to meaningfully recover to pre-crisis activity levels because of the risk of exposure to the virus. These sectors represent about 38% of U.S. consumption.
---
---
The next leg of a strong recovery thus hinges on that third group of sectors as the recovery potential of the second group is largely exhausted (and the first never dipped). This really moves the question of vaccines front and center. A timeline for the creation of a safe, effective vaccine that provides immunity for a significant time and can be rolled out quickly is fraught with uncertainty. Currently crowdsourced forecasts project a reasonable expectation that a vaccine will become available and meaningfully distributed (i.e. to those most vulnerable and those most at risk of spreading the virus) around Q2 2021.
How It Could All Go Wrong From Here
Neither the necessary nor the sufficient conditions outlined above are guaranteed. A lot can go wrong, and indeed fears of another economic collapse are common in public discourse.
The truly bad scenario is often captured in warnings about a "W-shaped" recession, which would imply another phase of negative growth. In other words, after the collapse (Q2) and the very strong bounce (Q3) we would need Q4 (or Q1 2021) to be a second window of negative growth.
How likely is this scenario? It would almost certainly require a renewed surge of the virus and stringent lockdown that would hamper the second group of sectors. Hospital capacity will prove the ultimate constraint on policy makers' balancing act between keeping economic activity high and the population safe. While another lockdown is possible, as we're seeing in Europe, in the U.S. selective shutdowns are more likely given political dynamics, leaving room for growth to stay above zero.
And while positive growth remains our expectation for Q4 and 2021, a host of other risks lingers. A continued failure to extend fiscal stimulus measures could diminish the slope of recovery — or in the extreme turn it negative. A broader political failure — perhaps related to a contested election outcome — is also on the list of risks.
What It Means for Businesses
In times of crisis it's tempting to be pessimistic and fearful, particular if the drivers are unfamiliar or the risks pose credible systemic threats. However, this inclination to pessimism and retreat also carries risks itself and we should remind ourselves that 14% of firms across all sectors typically grow both revenues and margins during downturns. This is not just idiosyncratic luck — i.e. being in the right sector and seeing a demand boost because of the nature of the crisis — it's driven by a firm's ability to see beyond the acute phase of a crisis and exploit its idiosyncrasies to drive differential growth in new areas. While monitoring the overall macro landscape remains important, leaders should not underestimate the importance of measuring, interpreting, and exploiting the dynamics of their own sectors and markets in order to be able to invest and flourish during the recovery and the post-crisis period.
If our content helps you to contend with coronavirus and other challenges, please consider subscribing to HBR. A subscription purchase is the best way to support the creation of these resources.
Biodiversity and the circular economy | Greenbiz – GreenBiz
Making its way to the top of global agendas and the bottom of balance sheets, biodiversity recently has risen through the ranks of planetary priorities. As a result, I've noticed a growing number of organizations calling to connect the dots between the circular economy and biodiversity, so I thought it worthwhile to consider their relationship — one that I instinctively felt to be a bit of a stretch.
Although fundamentally aligned in their overlapping aims to address resource extraction, water scarcity, energy generation, toxicity and climate change, in practice circular economy strategies and biodiversity preservation seem to be one step removed.
For example, repairing or reselling a pair of jeans does not directly preserve biodiversity. But done at scale, product life extension and keeping materials in use for as long as possible does reduce the need to extract the same quantity of natural resources, and therefore reduces the strain on our ecosystems. The same can be said for climate change mitigation, given that climate change contributes to 11 to 16 percent of biodiversity loss, and circular economy strategies can reduce carbon emissions.
A central aim of the circular economy is to curb the extraction of finite resources and to regenerate living systems — two strategies that support the preservation of biological diversity, but only if they are done right.
No one framework or priority is intended to stand alone or address every problem in the world.
As companies champion the $7.7 trillion potential of the bioeconomy by 2030, a gradual move away from nonrenewable (and often petroleum-based) inputs has made manufacturers and materials scientists alike turn to bio-based materials as ideal inputs to more circular systems.
One example is the nuances of bioplastics, which are often produced through monoculture farming in deforested areas and use synthetic fertilizer. This actively decreases biodiversity and contributes to the 90 percent of biodiversity loss created by the way that we extract and process materials, fuels and food.
I think the Dutch consultancy Circle Economy posed the question best: "You need biodiversity for a circular economy, but do you need a circular economy for biodiversity?"
Personally, I don't care. Connecting the dots between biodiversity and circularity isn't necessarily additive, although it certainly can't hurt.
Whether a company's primary lens is sustainability, regeneration, net-zero, biodiversity, the circular economy or something else, what matters most is an aligned orientation of these solution sets to make sure we're moving in the right direction. Neither the circular economy nor biodiversity preservation are ends unto themselves. These are means to move us towards a clean and resilient economy, equitable and prosperous communities and a healthy planet.
No one framework or priority is intended to stand alone or address every problem in the world.
US adds a strong 379000 jobs in hopeful sign for economy – constructconnect.com – Daily Commercial News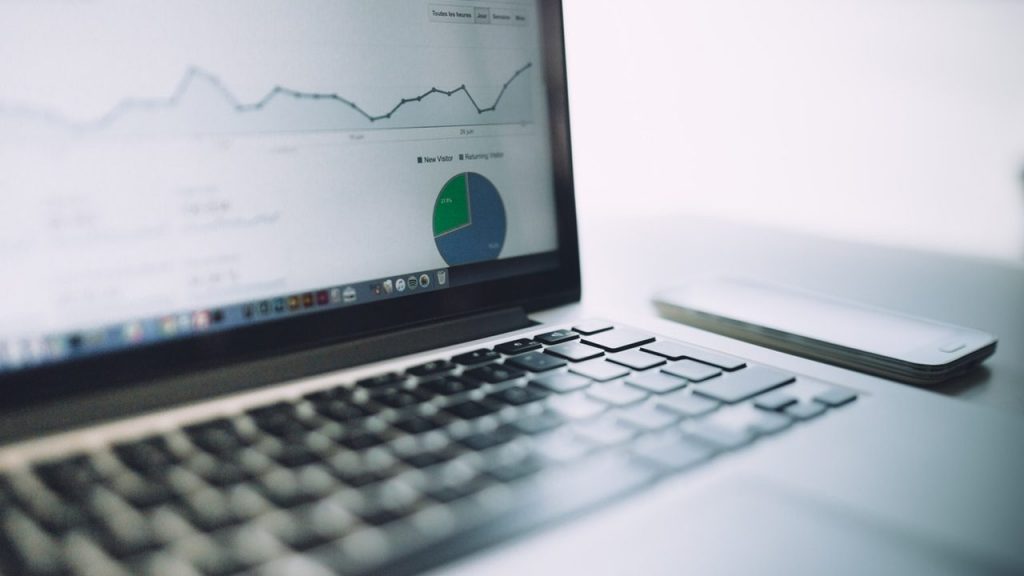 WASHINGTON — U.S. employers added a robust 379,000 jobs last month, the most since October and a sign that the economy is strengthening as confirmed viral cases drop, consumers spend more and states and cities ease business restrictions.
The February gain marked a sharp pickup from the 166,000 jobs that were added in January and the loss of 306,000 in December. Yet it represents just a fraction of the roughly 9.6 million jobs that the economy needs to regain to return to pre-pandemic levels.
The pickup in hiring lowered the unemployment rate from 6.3 per cent to 6.2 per cent, the Labor Department said in its monthly jobs report. That is down dramatically from the 14.8 per cent jobless rate of April of last year, just after the virus erupted in the United States. But it's well above the pre-pandemic unemployment rate of 3.5 per cent.
Stock prices surged on the news of solid job growth, a day after Wall Street suffered deep losses on fears that inflation and interest rates could soon be headed higher.
One year after the pandemic triggered a violent recession, economists are increasingly optimistic that hiring will accelerate in the coming months as Americans seize the opportunity to once again travel, shop, attend sporting events and visit movie theatres and restaurants. Households as a whole have accumulated a huge pile of savings after having slashed spending on those services. Much of that money is expected to be spent once most people feel comfortable about going out.
The report showed that the nation's job growth is still being driven by a steady recovery of bars, restaurants and other leisure and hospitality establishments. Bars and restaurants, in particular, snapped back last month, adding 286,000 jobs as business restrictions eased in California and other states. That trend will likely continue as Texas joined some other states in announcing that it would fully reopen its economy with no restrictions.
Also hiring last month were retailers, which added 41,000 jobs, health care companies with 46,000 and manufacturers with 21,000. On the other hand, construction companies shed 61,000 jobs, likely in part because of the severe storms and power outages in Texas.
The strong jobs report, by suggesting that the economy is on the mend, could complicate President Joe Biden's push for his $1.9 trillion economic rescue package, which is being considered by the Senate after winning approval in the House. The Biden package would provide, among other things, $1,400 checks to most adults, an additional $400 in weekly unemployment aid and another round of aid to small businesses.
One discouraging note in the February data is that last month's net job growth came entirely from people who reported that their layoffs had been temporary. By contrast, the number of people who said their jobs were permanently gone was largely unchanged compared with January. People who have permanently lost jobs typically face a tougher time finding new work. In many cases, their former employers have gone out of business.
With so much money being pumped into the economy, Oxford Economics forecasts that growth will reach seven per cent for all of 2021, which would be the fastest calendar-year expansion since 1984. The Congressional Budget Office projects that the nation will add a substantial 6.2 million jobs this year, though that wouldn't be nearly enough to restore employment to pre-pandemic levels.
Still, the size of the Biden relief package, coming as the economy is already showing improvement, has stoked fears that growth could overheat and accelerate inflation, sending borrowing costs up and possibly leading the Federal Reserve to jack up interest rates. Those fears have roiled financial markets for the past two weeks.
Fed Chair Jerome Powell sought to assuage those concerns – without success, based on sharp selloffs in the stock and bond markets – when he suggested that any meaningful rise in inflation would likely prove temporary and that the Fed would be in no hurry to raise its benchmark short-term rate.
Nor did Powell offer any hint that the Fed would act to push back against a surge in the yield on the 10-year Treasury note, which has jumped from about 0.9 per cent last year to 1.5 per cent. Still, Powell sounded some optimistic notes. Citing in part the increasing distribution and administering of coronavirus vaccines, he said, "There's good reason to expect job creation to pick up in the coming months."
Other recent economic reports have also suggested better times ahead. Americans sharply increased their spending at retail stores and restaurants in January, when the $600 relief checks were mostly distributed. Retail sales jumped 5.3 per cent, after three months of declines.
Factory output also picked up that month, and demand for long-lasting goods, such as autos and aircraft, rose 3.4 per cent, the government said last week.
Home sales have been on a tear for most of the past year, driven by low mortgage rates and the desire of many Americans for more space during the pandemic. A huge jump in the proportion of people working from home has also driven up sales, which were nearly 24 per cent higher in January than a year earlier.
100 Companies Account for More Than Half of the "Blue Economy" – The Maritime Executive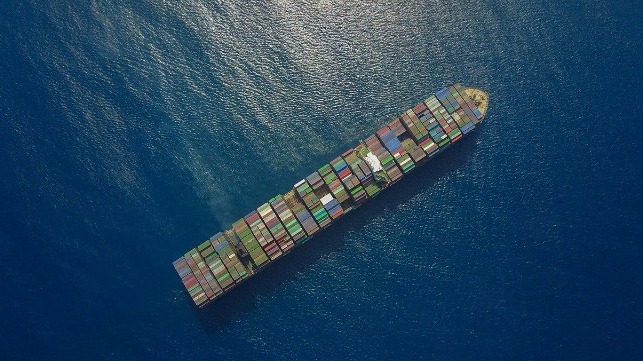 The volume of goods transported by container shipping each year has quadrupled since 2000, and about 600,000 submarine cables have been laid on the seafloor in that time, which now carry almost all international telecommunications. The energy generated by offshore wind farms has increased 400-fold in the past two decades, and the volume of farmed seafood has grown by five percent on average each year.
During the same time period, most major discoveries of oil and gas deposits have been made offshore and around 500,000 square miles of the seabed has been leased for exploratory mining. There was practically no marine biotechnology sector at the turn of the millennium, but since then, more than 13,000 marine genetic sequences have been patented.
We call this rapid expansion of ocean-based industries since 2000 "the blue acceleration". As the industrialisation of the ocean continues apace, it risks transforming marine ecosystems, and consuming the shared spaces of one of the world's largest and oldest employers – small-scale fisheries.
To make these industries sustainable, we need to know more about the businesses which comprise them. So who's driving this breakneck growth in the ocean economy? In a recent study, we discovered that a relatively small number of companies, headquartered in a few countries, generate most of the revenues from using the ocean. In 2018, the 100 largest companies took an estimated 60 percent of all revenues in eight industries: offshore oil and gas, container shipping companies carrying many of the goods we buy, companies producing and processing seafood, offshore wind energy producers, cruise tourism operators, and a number of industries that support the wider ocean economy, including marine parts and equipment makers, shipbuilders and repairers, and port maintenance businesses.
This group of companies – the Ocean 100 – generated $1.1 trillion in 2018, equivalent to the GDP of Mexico – the 15th largest economy in the world. While dominated by offshore oil and gas (47 of the 100 companies), most of the revenue was generated by just a handful of companies in each of the eight industries. The ten largest companies generated 45 percent of all revenues on average.
There's always a bigger fish
This extreme concentration of revenue in the ocean economy mirrors the structure of the global economy as a whole. For many land-based industries, a relatively small number of transnational corporations control a huge market share of output. There tend to be higher barriers to entry in the ocean economy though. A lot of expertise and capital are needed to operate in the sea, both for established industries and emerging ones, such as deep-sea mining and marine biotechnology.
But this concentration poses a number of risks, both to the ocean environment and the people who depend upon it. Powerful companies can more easily lobby governments to weaken social or environmental rules that might otherwise make them limit greenhouse gas emissions or pay higher wages. A top-heavy ocean economy can also stifle innovation, or threaten access for small-scale fishers to areas they've used for generations.
The Ocean 100 benefit the most from ocean use, and they're most capable of making their industries sustainable. Not just by doing no harm, but by embracing the idea of corporate stewardship to do some good.
Taming the leviathans
The shipping industry accounts for roughly 2.5 percent of the world's greenhouse gas emissions. Technologies exist to rapidly make this sector cleaner and more fuel-efficient. So, a relatively small number of shipping companies in the Ocean 100 could have a big influence on global emissions.
Ocean 100 companies could also collaborate to fund projects where public resources are scarce. By pooling donations to a global trust fund or accepting an ocean equity tax, these companies could help clean up plastic pollution in the ocean, fund the enforcement of conservation areas, and support small-scale fishing communities.
Still, we shouldn't be naive. Companies follow the logic of markets and respond to shareholder and consumer demand. Voluntary initiatives can range from profound changes in business practices to superficial green washing.
But the seafood industry could point the way forward for the rest of the Ocean 100. After a study found a similar concentration of revenue and output among a handful of companies, ten of the world's largest seafood businesses convened the Seafood Business for Ocean Stewardship initiative in 2016. In December 2020, they pledged to reduce illegal fishing, emissions and discarded fishing gear littering the ocean by the end of 2021.
Could the Ocean 100 do something similar? Corporations would benefit as better ocean stewards by gaining more public support and reducing their risks in a volatile economy. Scientists can help ensure these efforts are based on evidence. Meanwhile, growing demand among customers for sustainable goods and services and new technologies that make the work of corporations more transparent, such as satellite data, should all compel businesses to prove they take environmental problems seriously. Now we know who should lead the way towards a greener blue planet.
John Virdin is Director of the Ocean Policy Program at Duke University.
Henrik Österblom is a Professor of Environmental Science at Stockholm University.
Jean-Baptiste Jouffray is a Postdoctoral Researcher in Sustainability Science at Stockholm University.
This article appears courtesy of The Conversation and may be found in its original form here.

The opinions expressed herein are the author's and not necessarily those of The Maritime Executive.