Wildlife rescue group says bird feeders could be spreading bacterial infection among songbirds – CBC.ca
Bird feeders have become a source of pandemic joy for bird lovers in B.C.'s Lower Mainland, but they could be leading to an illness in birds including the pine siskin, a very small songbird species.
The Wildlife Rescue Association of B.C. says its hospital has admitted more than 78 pine siskins earlier in the month due to what appears to be a potential outbreak of salmonellosis. On Vancouver Island, the Greater Victoria Wild Animal Rehabilitation Clinic has taken in about 50 pine siskins showing signs of disease.
Many of them have since died.
While the disease is still being confirmed, the B.C. SPCA is asking people to temporarily take down their bird feeders to help control the spread of salmonella.
Andrea Wallace, the manager of wild animal welfare at the B.C. SPCA, says bird feeders are a way that disease can spread very quickly among among the birds.
"Bird feeders are a congregation point where birds will come and feed close together in an unnatural environment," Wallace said to host Kathryn Marlow on CBC's All Points West.
"If you think about how birds would naturally forage for food, they are distributed over a wide area and they are not coming into contact with each other so closely."
So far, Wallace says, it's only really been pine siskins that have been affected by the illness — and she's says it's not entirely clear why.
"It is really disheartening to see so many of them coming into care this year. We had absolutely nothing like this last year or even the year before, so it's pretty alarming when its happening in these kind of numbers."
Some symptoms of an infected bird include lethargy, difficulty breathing and a puffed-up appearance.
"These birds can be very lethargic and not respond to predators. They can also become disoriented and hit windows," Wallace said.
If you do encounter an infected bird, Wallace says you can get the bird to a wildlife rehabilitation facility. Wear gloves and use a blanket before picking up the bird, and place it in a fabric-lined, well-ventilated box for transport.
"One thing we don't want is these birds to be out in the wild and suffering unnecessarily and also potentially infecting other animals."
See Astronaut's Sublime Shot of Total Lunar Eclipse Dancing With the ISS – CNET
It wasn't just Earthlings on Earth who got to witness the lovely blushing of the "flower blood moon" total lunar eclipse on Sunday night and Monday morning. Residents of the International Space Station had a great view of the spectacular celestial event.
European Space Agency astronaut Samantha Cristoforetti shared a beautiful series of photos of the eclipse as seen from orbit. "A partially eclipsed moon playing hide-and-seek with our solar panel," Cristoforetti tweeted on Monday.
The photos show the eclipse in progress, with the moon peeking under the station's solar panels. One stunning view also shows Earth below, clouds visible against an expanse of blue. The images highlight the subtle shading of the moon as our planet threw its shadow across it.
Cristoforetti shared another look with just the eclipsed moon peeking over the curve of Earth.
Cristoforetti is an accomplished space photographer, having snapped plenty of gorgeous images during her last stay on the ISS in 2014 and 2015. Her most recent stint started in late April as part of NASA's Crew-4 mission launched by SpaceX.
I watched the eclipse last night from New Mexico. As the shadow moved across the moon, the ISS flew over, a bright bead of light crossing against the starry sky. So as I was seeing the ISS, Cristoforetti was likely tracking the eclipse, too. It doesn't matter whether you're on the ground or up in orbit, an eclipse is worth witnessing.
SpaceX launches two Starlink missions in 24 hours – Teslarati
Two SpaceX Falcon 9 rockets have completed back-to-back Starlink launches less than 24 hours apart, successfully delivering 106 Starlink satellites to low Earth orbit (LEO).
Originally scheduled just a handful of hours apart, slight delays eventually saw Starlink 4-13 and Starlink 4-15 settle on 6:07 pm EDT, May 13th and 4:40 pm EDT, May 14th, respectively. Entering the final stretch, launch preparations went smoothly and both Falcon 9 rockets ultimately lifted off without a hitch.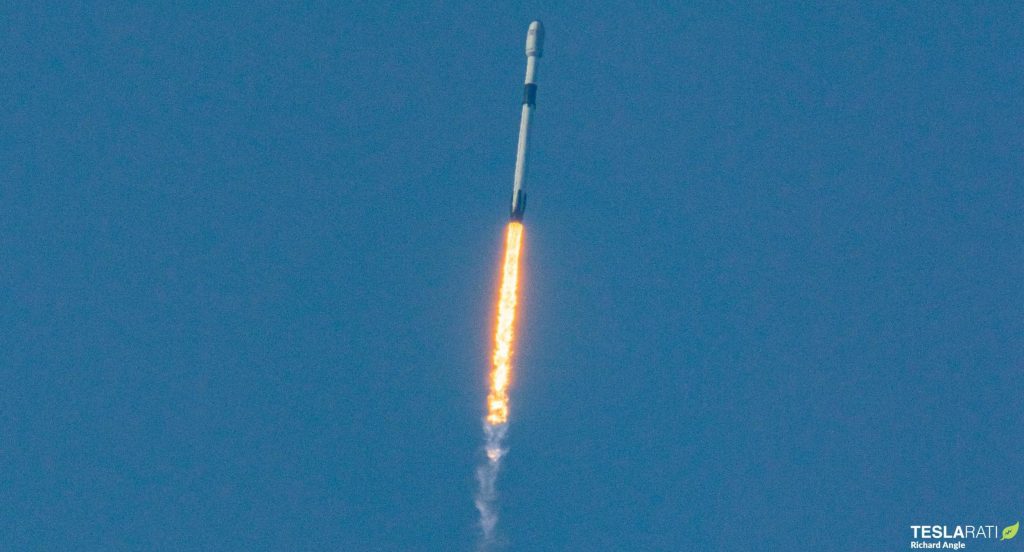 The series began with Starlink 4-13 on Friday. SpaceX chose Falcon 9 B1063 to support the Starlink launch and the booster did its job well, wrapping up its fifth launch since November 2020 with a rare landing aboard drone ship Of Course I Still Love You (OCISLY). Since SpaceX permanently transferred OCISLY from the East Coast to the West Coast in mid-2021, the drone ship has only supported five booster recoveries. Save for an unusual East Coast Starlink launch in May 2021, Falcon 9 B1061 has also primarily been tasked with supporting SpaceX's West Coast launch manifest. With only one older pad – Vandenberg Space Force Base's (VSFB) SLC-4 complex – available to SpaceX, the company's West Coast Falcon launches are also considerably rarer than its East Coast missions.
SpaceX has also taken to using the pad – which is in an optimal location to launch satellites that orbit Earth's poles – to launch several batches of Starlink satellites into more ordinary equatorial orbits, essentially augmenting the capabilities of its two Florida launch sites.
Starlink 4-13 and 4-15 were more or less identical, in that regard; both launched 53 Starlink V1.5 satellites into LEO to continue filling out the fourth of five Starlink orbital 'shells' that will make up SpaceX's first licensed constellation. Since SpaceX began Plane 4 (or Group 4) launches in November 2021, the company has now completed 15 missions that carried a total of 860 Starlink V1.5 satellites into orbit. Excluding a solar storm-related fluke that destroyed almost an entire launch worth of satellites, all but 8 remain operational in orbit. According to astronomer Jonathan McDowell's independent tracking, about 300 Group 4 Starlink satellites have reached operational orbits, while another 500 or so are either raising their orbits or waiting for the right moment to do so.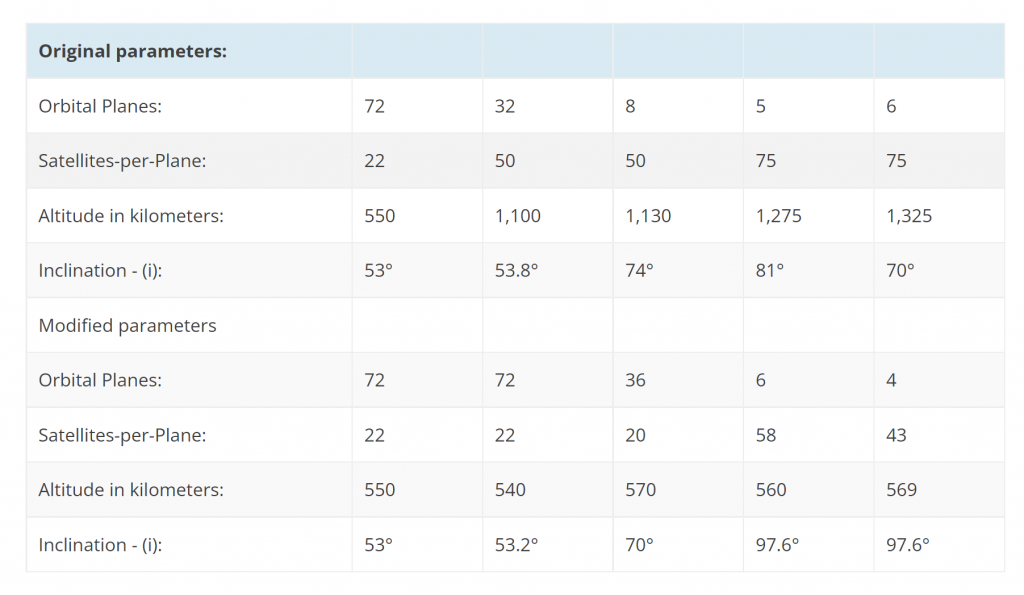 As of May 2022, the first shell or 'group' of SpaceX's first Starlink constellation has about 1500 operational Starlink satellites of a nominal 1584. If all working Group 4 satellites currently in orbit become operational, SpaceX has another ~770 satellites or 15 launches to go to complete the shell (17 to finish Shell 1 and Shell 4). If SpaceX maintains its current six-month launch cadence of one Starlink mission every ~11 days, SpaceX's first Starlink constellation could have around 3400 working satellites in orbit and be more than three-quarters complete by the end of 2022.
SpaceX, by all appearances, fully intends to push its vehicles and workforce to the absolute limits in 2022 in a bid to complete as many as 60 orbital launches. To launch Starlink 4-15, for example, SpaceX made an unprecedented decision to debut a brand new Falcon 9 booster on the internal mission, demonstrating just how fully its customers have embraced reusability and how much the company wants to expand its fleet of Falcon 9 boosters as quickly as possible.
Following Starlink 4-13 and 4-15, SpaceX has completed 20 launches in the first 19 weeks of 2022 and has another two launches scheduled in the last two weeks of May.
SpaceX launches two Starlink missions in 24 hours





<!–
–>
Photos: Total lunar eclipse bathes Moon in red – Al Jazeera English
Skywatchers have gathered in different parts of the globe to enjoy a total lunar eclipse that graced the skies for longer than usual.
For about an hour and a half on Sunday night into early Monday morning, the Moon was bathed in the reflected red and orange hues of the Earth's sunsets and sunrises.
It was one of the longest totalities of the decade and the first so-called "Blood Moon" in a year.
Observers in the eastern half of North America and all of Central and South America had prime seats for the whole show, weather permitting.
Partial stages of the eclipse were visible across Africa, Europe and the Middle East.
A total eclipse occurs when the Earth passes directly between the moon and the sun and casts a shadow on our constant, cosmic companion.
The moon was expected to be 362,000km (225,000 miles) away at the peak of the eclipse.